Netflix is to movie streaming what Spotify is to music streaming. There is no doubt about the significance of Netflix since it became mainstream with it being at the center of several memes.
Before now, non-members were given the option of a free trial to test Netflix out for a month before committing to a subscription plan but that has changed – probably since they don't need to appeal to anybody to join them any longer.
There are several sites for streaming online content such as movies, series, documentaries, etc. free of charge.
In today's article, we will bring you a list of Netflix Alternatives for Online Streaming platforms that you can test out before committing to a subscription.
ACORN TV
ACORN TV is an American-based streaming platform with most of its content hailing from the United Kingdom and others from Canada, Spain, Mexico, Australia, and Ireland.
It typically offers a free 7-day trial. Once your free trial is over you will be billed $6.99/month until you cancel the subscription.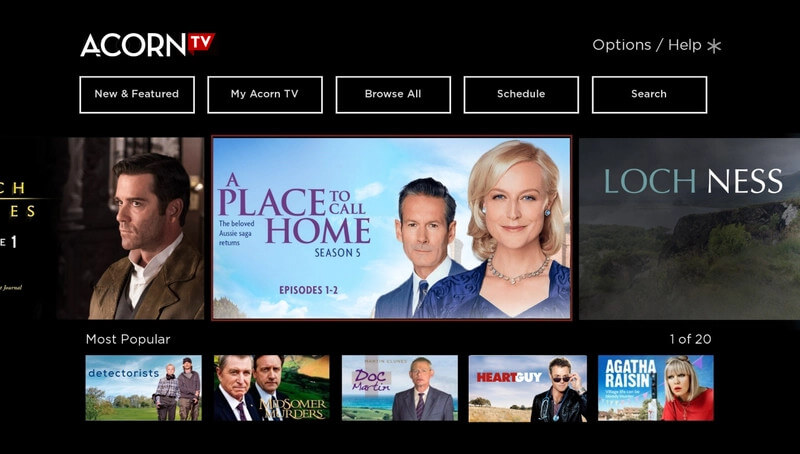 Amazon Prime Video
Amazon Prime Video is among the best streaming services that you can jump on to start watching your favorite movies and TV shows. Just like Netflix, its collection spans different genres and they're typically HD.
Amazon Prime Video is accessible in over 200 countries, with exceptions including Mainland China, Syria, North Korea, and Iran. The cost of an Amazon Prime Video subscription varies from one country to another, reflecting regional pricing differences.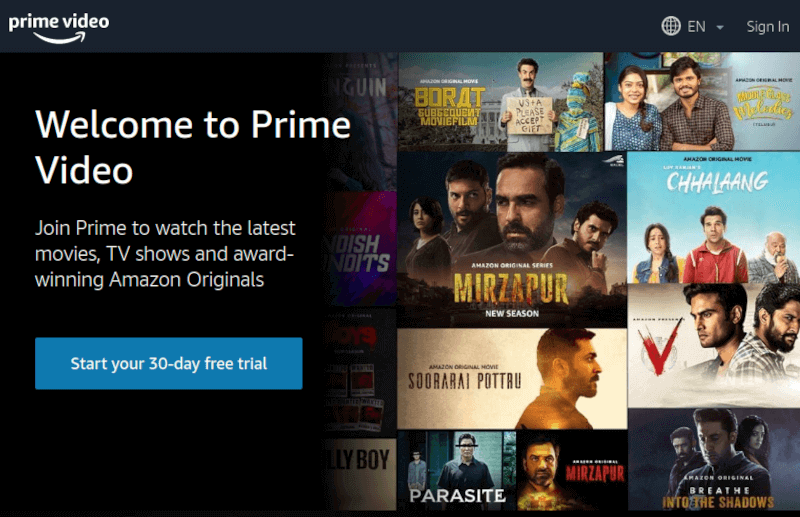 Apple TV+
Apple TV+ is a streaming service that has most of its content produced exclusively by Apple. It offers a variety of movies and TV shows, Which include original content (like "Ted Lasso", "The Morning Show", "See", and "Foundation"), licensed content, and kid's programming.
Apple TV+ comes free for 3 months when you purchase a new Apple device. Without that, it offers a free trial of 7-day after which they charge $1.20 per month.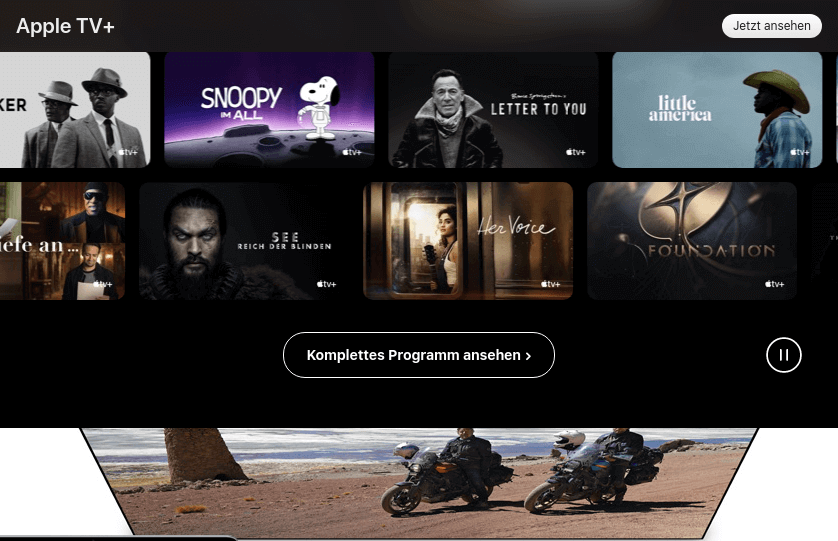 Britbox
Britbox offers compelling lifestyle shows, comedies, mysteries, documentation, dramas, and classic movies. It is currently available in the United Kingdom, Australia, Canada, the United States, South Africa, Sweden, Finland, Denmark, and Norway regions.
Britbox offers a free 7-day trial after which the cost is $8.99 per month or $79.99 per year.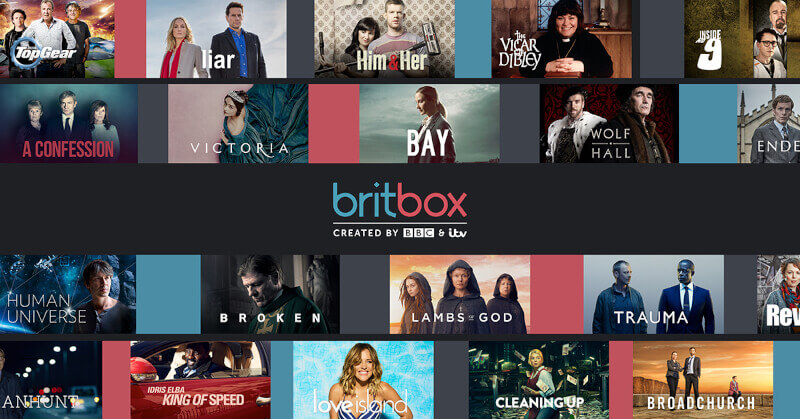 HBO Max
HBO Max is WarnerMedia's streaming service available in certain countries. Some of the popular shows and movies on HBO Max include "Game of Thrones", "The Sopranos", "The Batman", "The Suicide Squad", "The Fresh Prince of Bel-Air", and "Friends".
HBO Max is available in 61 regions across Europe, the U.S., Latin America, and the Caribbean. It offers a free 7-day trial after which the cost is $9.99 per month with ads or $14.99 per month without ads. The annual plan is available for $99.99 with ads or $149.99 without ads.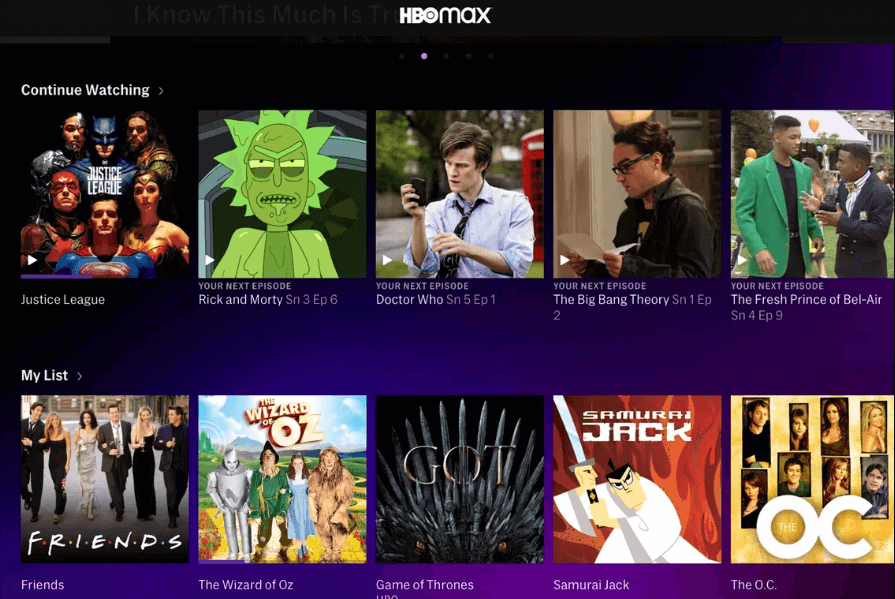 Hulu
Hulu was created by Disney to show popular TV shows, movies, and tons of sports events. It bundles Disney+ with ESPN+ for members in the United States.
Hulu offers Four plans such as:
Basic Plan – Its basic plan is a 30-day trial thereafter the charges are $7.99/month with ads and $14.99/month without ads.
Disney Bundle Trio Basic – This plan offers Disney+, Hulu, and ESPN+, all with ads at $12.99 /month.
Disney Bundle Trio Premium – This plan offers Disney+ (without Ads), Hulu (without Ads), and ESPN+ (With Ads) at a cost of $19.99/month.
Hulu + Live TV – It offers Hulu + Live TV, Disney+, and ESPN+, all with ads at $69.99/month.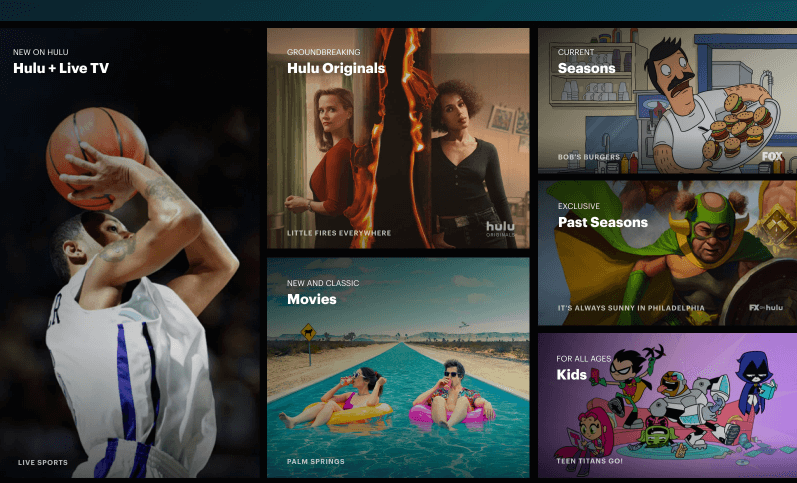 Showtime
Showtime is a popular streaming service with over 20,000 hours of TV Shows, sports, movies, etc. and it has one of the longest trial periods in this list. As a new member, it is available to try for 7 days free of charge after which it costs $11.99 per month.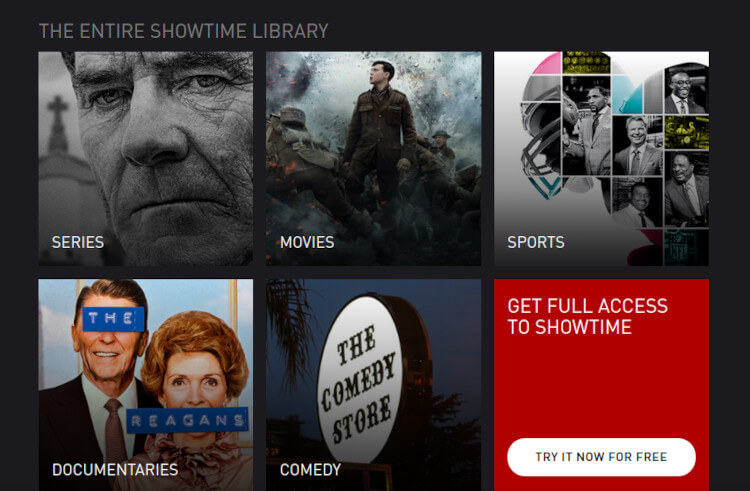 Shudder
Shudder is a streaming platform most known for its darker side of entertainment. It features an array of horror movies and a collection of sci-fi and thriller content.
Shudder is owned and operated by AMC Networks and is available in the US, Canada, The UK, Ireland, Australia, and New Zealand. Some of the original content includes "Creepshow", "The Last Drive-In with Joe Bob Briggs", and "Cursed Films".
It offers one week of free trial after which it costs $5.99 per month or $56.99 per year.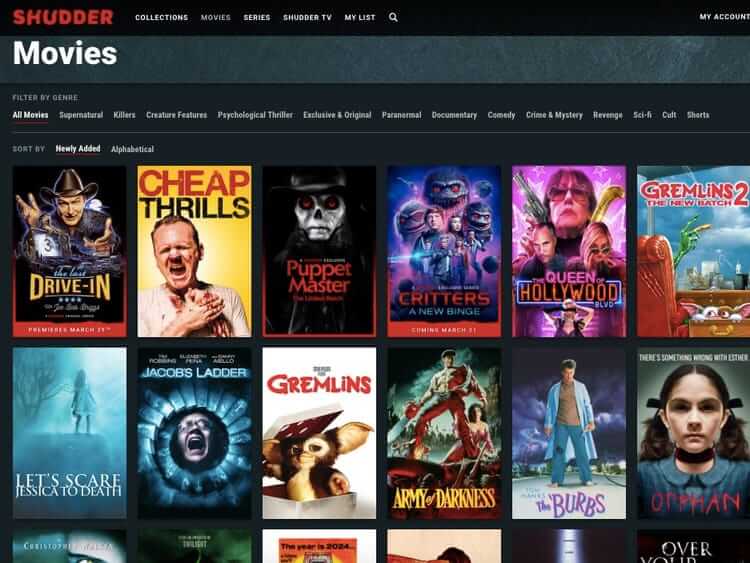 Sundance Now
Sundance Now is a streaming platform owned by AMC. Its mission, according to Sundance, is to celebrate TV shows, documentaries, and movies with authentic storytelling from global perspectives.
Sundance Now supports regions like the United States, Canada, the United Kingdom, Ireland, Australia, and New Zealand. It offers a free 7-day trial after which you can choose to pay monthly or annually. The monthly membership costs $6.99/month and the annual membership costs $4.99/month.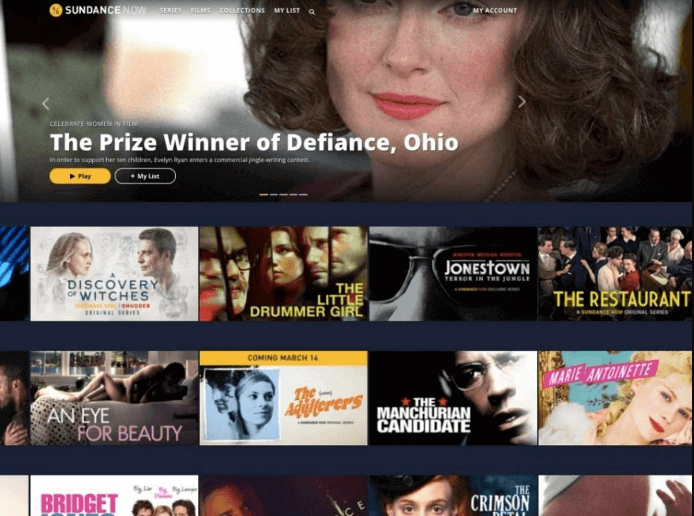 The Criterion Channel
The Criterion Channel is a streaming service owned and operated by the Criterion Collection, a non-profit organization dedicated to preserving and celebrating cinema.
This streaming service is loved for its wide variety of classic film collections and it is also home to movies with extra features such as interviews from the stars and commentaries. It is available in the United States, Canada, the United Kingdom, Ireland, Australia, and New Zealand.
The Criterion Channel offers a 7-day free trial after which it costs $10.99 per month or $99.99 per year.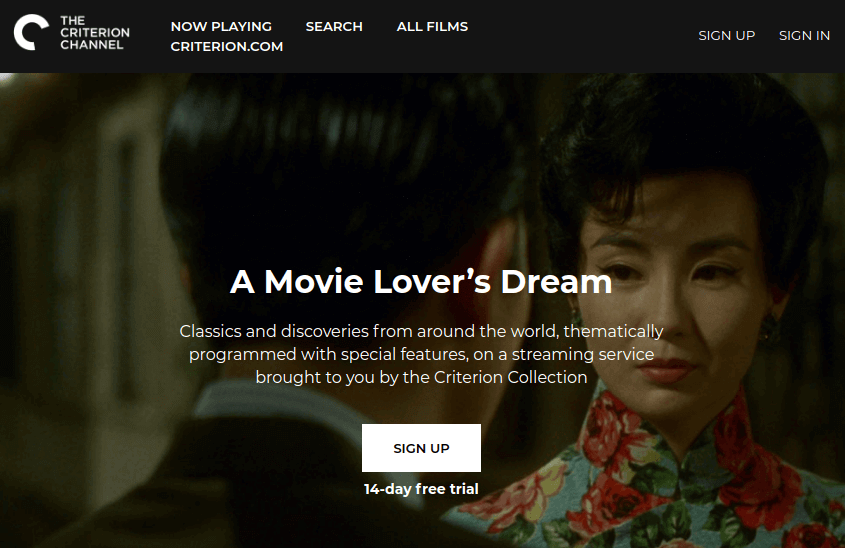 Mubi
Mubi is a subscription video-on-demand streaming service owned by a British company that focuses on arthouse and independent cinema.It has a curated selection of films that you won't find on other streaming services, and it is constantly adding new content.
Mubi is available in over 195 countries on the web, Android TV, Chromecast, Roku devices, PlayStation, Amazon Fire TV, Apple TV, and LG and Samsung Smart TVs, as well as smartphones (Like Android, iPhone, and iPad).
The price of Mubi is $10.99 per month, but you can sign up for a free account if you only want to browse its film database and contribute to discussions.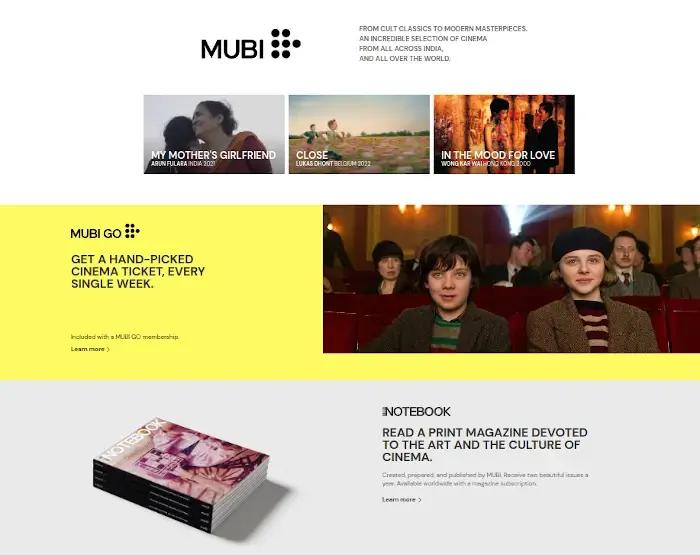 Paramount+
Paramount+, the revamped CBS All Access, offers an extensive streaming experience with a blend of current and classic TV shows, movies, and original content such as "The Challenge", "Star Trek: Discovery", "The Good Fight", "The Stand", and "South Park".
Live TV streaming, including local CBS stations, enhances its appeal, while subscription tiers provide flexible options. Paramount+ stands as a compelling streaming choice, combining nostalgia, new content, and live programming in one comprehensive platform.
Paramount+ is available in the United States, Canada, Latin America, the Nordics, Australia, and the United Kingdom. It offers two Plans which are:
Paramount+ Essential – Enjoy over 40000 episodes and movies with ads for $5.99/month or monthly price with an annual plan for $59.99/year with an annual plan. The Paramount+ Essential plan does NOT include your local live CBS station, but the NFL on CBS and UEFA Champions League will be available via separate live feeds.
Paramount+ with SHOWTIME (Premium) – Stream over 45000 episodes and movies without ads for $11.99/month or monthly price with an annual plan for $119.99/year with an annual plan. With this plan, you will get the benefits like downloads, your live, local CBS station plus SHOWTIME! Watch award-winning SHOWTIME programming like Billions, The Chi, and Dexter, hits like Yellowjackets and so much more!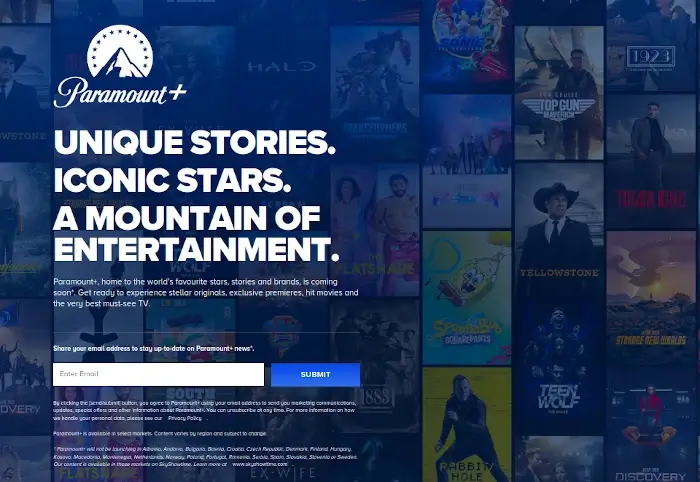 Disney+
Disney+ is a groundbreaking streaming service that has revolutionized the entertainment industry. Launched by The Walt Disney Company in November 2019, it quickly became a global sensation and now stands as an alternative to Netflix.
Disney+ offers a vast library of content, spanning classic animated films, beloved TV shows, and an array of original programming. Users can explore the enchanting worlds of Disney, Pixar, Marvel, Star Wars, and National Geographic, all in one place.
Its user-friendly interface, seamless integration with Disney's other brands, and high-quality 4K Ultra HD streaming have made it a go-to platform for families and fans of all ages. Disney+ continues to grow and innovate, cementing its place in the digital streaming landscape.
The basic plan starts from $7.99 per month.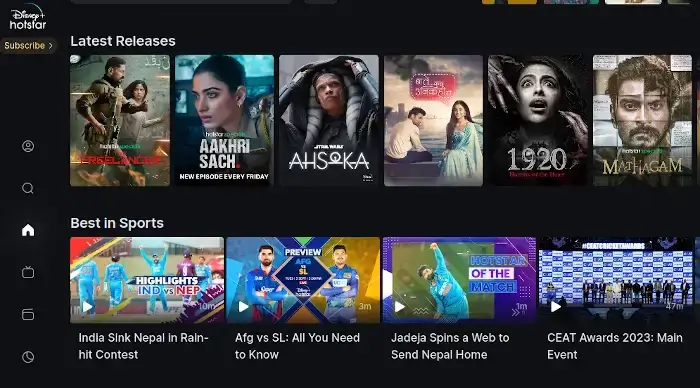 Discovery+
Discovery+ is a dynamic streaming platform that immerses viewers in the captivating realms of real-life adventure, science, history, and more. Launched in January 2021 by Discovery, Inc., Discovery+ is a new streaming app akin to Netflix, featuring an extensive catalog of content from popular networks like Discovery Channel, TLC, HGTV, and Animal Planet, as well as exclusive originals and documentaries.
Discovery+ offers a diverse range of shows, catering to a broad audience with interests in nature, lifestyle, true crime, and home improvement. Its content lineup, coupled with affordability and an ad-free option, has made it a compelling choice for those seeking engaging, informative, and entertaining programming on-demand.
It offers cost-effective pricing compared to Netflix, with an ad-supported subscription at $4.99/month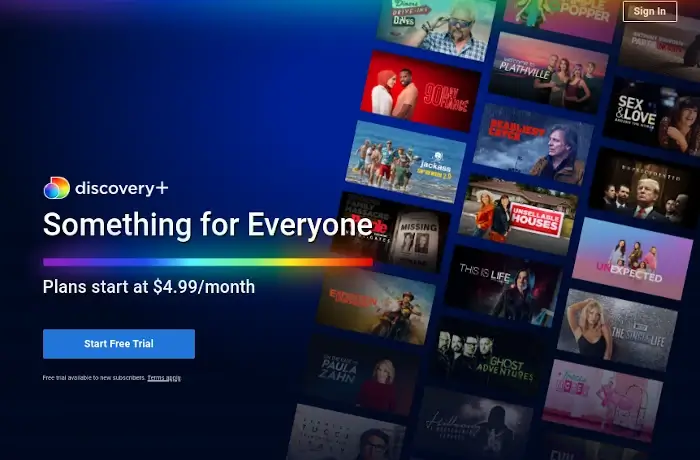 Sling TV
Sling TV is a pioneering live TV streaming service that revolutionized how people consume television. Launched by Dish Network in 2015, Sling TV provides a flexible alternative to people who want to cut the cord and save money on their cable bills.
Sling TV streaming service offers a variety of channels, including news, sports, entertainment, and more. You can customize your plan to fit your needs, and you can watch on your TV, computer, or mobile device. Note that this service is only available in the US region.
Sling TV offers two main plans: Sling Orange and Sling Blue. Sling Orange includes channels like ESPN, CNN, HGTV, and Food Network. Sling Blue includes channels like FOX Sports, NBCSN, and Comedy Central. You can also add premium channels like HBO, Showtime, and Starz to either plan.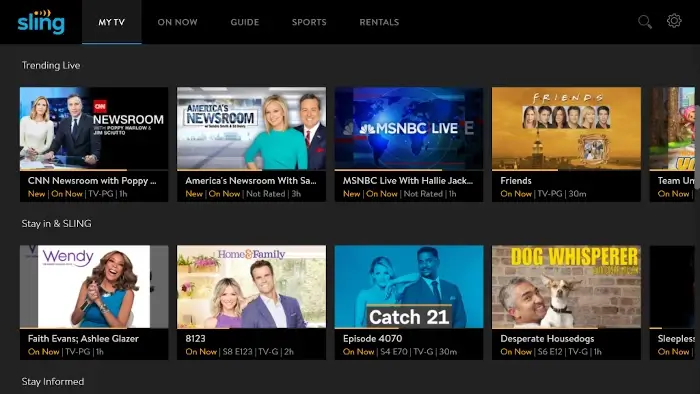 Peacock
Peacock TV is a prominent streaming service launched by NBCUniversal, offering a diverse range of content to viewers. It made its debut in July 2020 and quickly gained popularity. Peacock boasts a compelling mix of movies, TV shows, news, sports, and original programming.
Subscribers can access classic NBC shows, such as "The Office" and "Parks and Recreation," along with exclusive content like "The Peacock Originals." This service is only available in The US, Canada, The UK, Ireland, Germany, Austria, Italy, and Switzerland regions.
The service offers both a free tier with limited content and two paid tiers: Premium ($4.99/month) and Premium Plus ($9.99/month), The premium tiers include ads free content and the ability to download content for offline viewing.
Peacock TV's integration with Universal Pictures and Comcast's assets ensures a steady stream of fresh content, making it a competitive player in the streaming market.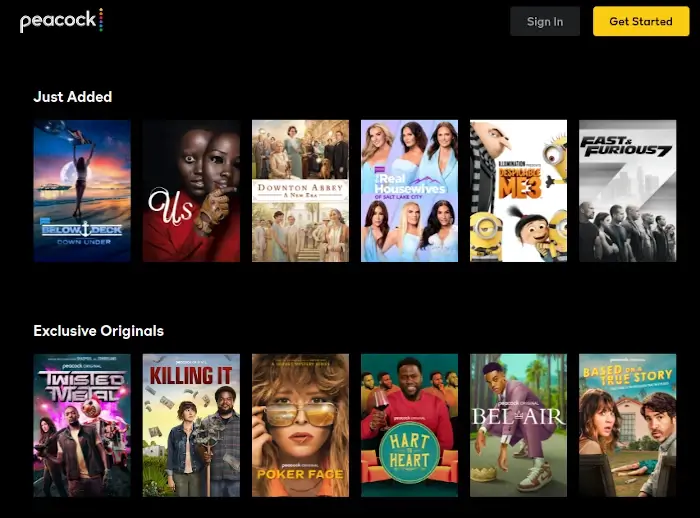 Plex Tv
Plex TV is a popular media streaming platform that simplifies how people organize, access, and enjoy their digital content. With Plex, users can transform their computers or network-attached storage (NAS) devices into media servers, allowing them to store and categorize their movies, TV shows, music, photos, and more.

Plex's standout feature is its ability to stream media to various devices, making it accessible on smartphones, tablets, smart TVs, and gaming consoles. The platform offers a premium subscription called Plex Pass, providing extra features like offline syncing and live TV capabilities.
Plex TV has become a favored choice for those looking to centralize their digital entertainment and streaming needs.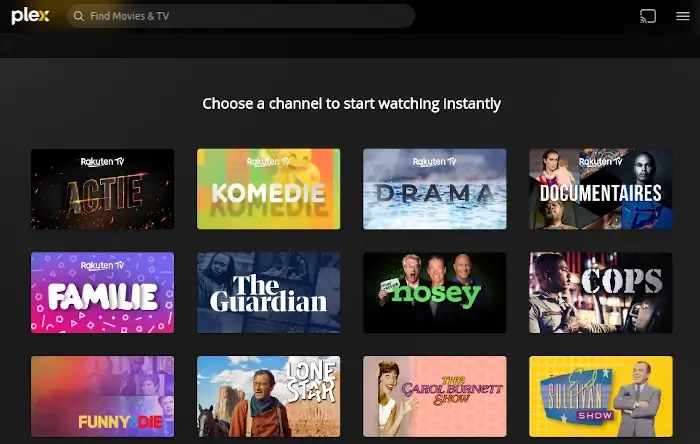 Sony Crackle
Sony Crackle is a free, ad-supported streaming service owned by Chicken Soup for the Soul Entertainment which is available in regions like the USA, Canada, Australia, and 18 countries in Latin America. It was launched in 2004 as Grouper. In 2006, it was renamed Crackle. In 2018, the service was purchased by Sony Pictures and was named Sony Crackle.
The Sony Crackle library includes over 20,000 titles, including new releases, classic favorites, and original programming such as Seinfeld, The Goldbergs, The Boondocks, The Man in the High Castle, and The Walking Dead: World Beyond.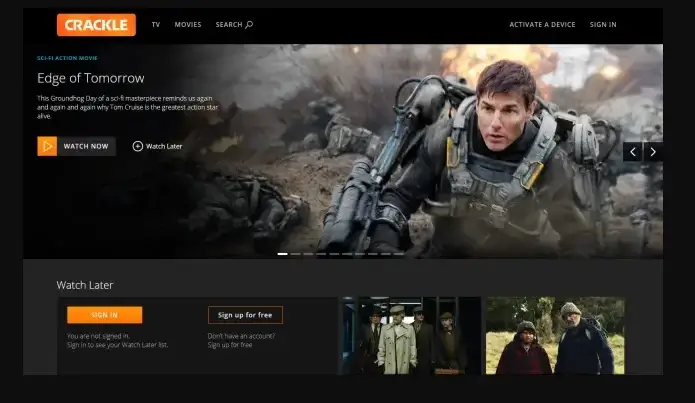 The Roku Channel
The Roku Channel is a free, ad-supported service available on all Roku devices. It offers a variety of free movies, TV shows, live news, and kids' content. The Roku Channel also has a number of original programming, including the Roku Original series "The Hater".
The Roku Channel was launched in September 2017 and has since grown to become one of the most popular streaming services in the United States, UK, and Mexico region. In 2022, it had over 50 million active users.
The Roku Channel's library offers over 10,000 titles of free movies which includes new releases, classic favorites, and original programming. It also offers live streaming of over 350 channels, including news, sports, and entertainment.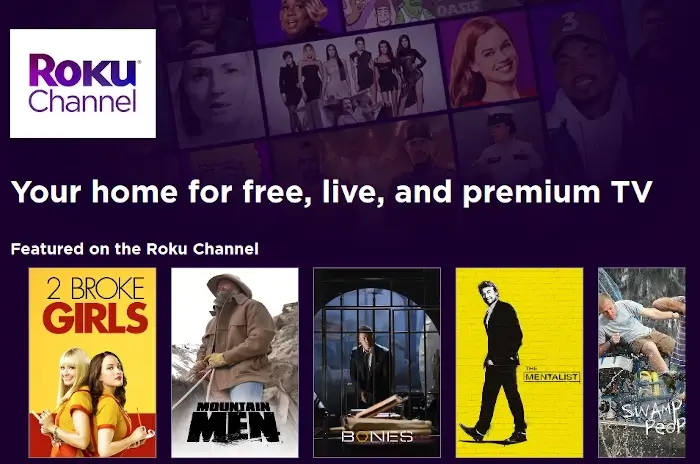 Amazon Freevee
Amazon Freevee is a free, ad-supported streaming service owned by Amazon and was launched in September 2019 as IMDb TV, later in April 2022, it was rebranded as Amazon Freevee supporting the US and UK regions only.
The Amazon Freevee library includes new releases, classic favorites, and original programming like "The Boys", Bosch: Legacy, Upload, The Big Bang Theory, The Good Doctor, and The Vampire Diaries. It is available for Amazon Fire TV, Roku, Apple TV, Android TV, and mobile devices.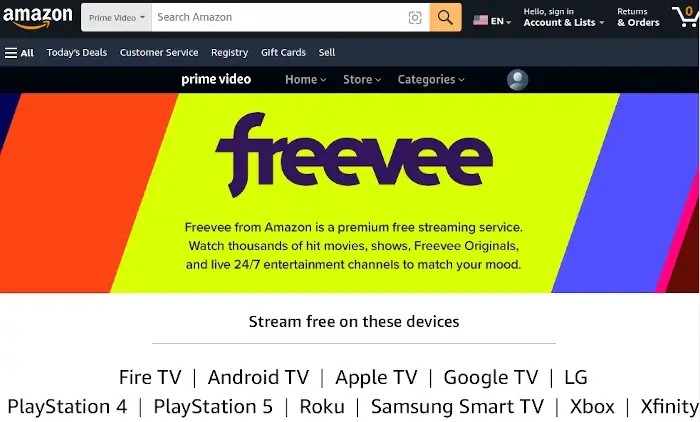 YouTube
YouTube, often seen as a video-sharing site, has become a compelling alternative to Netflix. It offers a variety of YouTube Originals, including Wayne, Impulse, Best Shot, Origin, Weird City, and Cobra Kai. Most of these shows are accessible for free, while those labeled "Premium" require a YouTube Premium subscription at $11.99 per month.
YouTube further expands its offerings with YouTube TV, which provides access to over 85 live TV channels, including ABC, CBS, FOX, NBC, ESPN, and HGTV as well as live sports coverage on channels like ESPN and NFL.
It also includes unlimited DVR storage and the ability to watch on up to 3 devices simultaneously. YouTube TV costs $64.99 per month after a free trial and a family plan costs $79.99 per month and allows up to 6 people to share the same subscription.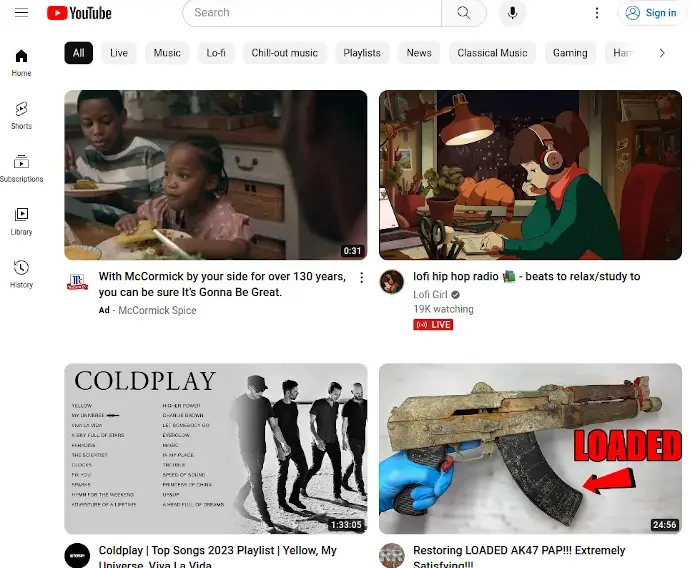 Tubi
Tubi TV offers a large variety of movie content and TV shows to viewers for free. Founded in 2014, Tubi has gained popularity as a free alternative to subscription-based streaming services like Netflix.
One of Tubi's key strengths is its extensive collection of older and classic films, making it a nostalgic treasure trove for cinephiles. It also features a rotating selection of more recent titles, allowing users to discover new favorites.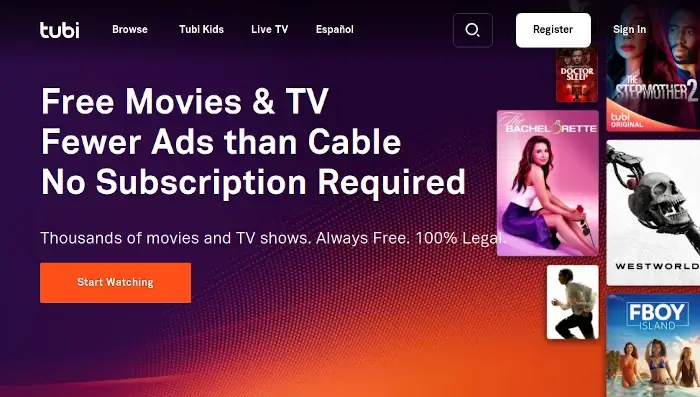 Pluto TV
With Pluto TV viewers can access live TV channels and on-demand content without the need for a subscription. Founded in 2013 and acquired by ViacomCBS in 2019, Pluto TV has grown into a compelling option for cord-cutters and budget-conscious consumers seeking diverse entertainment options.
What sets Pluto TV apart is its unique channel-based approach, offering a curated selection of channels spanning various genres, including news, sports, movies, entertainment, lifestyle, and more. These channels operate 24/7 and mimic the experience of traditional cable TV.
This streaming service is available in the US, Australia, Europe, the UK, and Canada.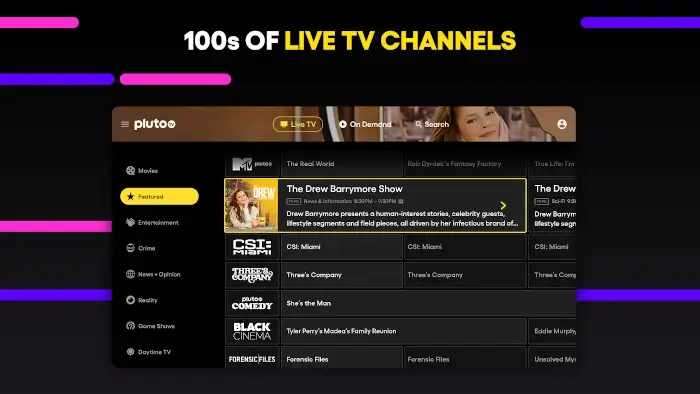 Vudu
Vudu is an American digital streaming and media technology company that was founded in 2004 and was originally called Vudu Movies On Demand and later renamed Vudu in 2012.
It started as a platform for buying or renting movies and TV shows online, but it has since evolved into a comprehensive digital entertainment service. Vudu is now known for offering a wide range of content. However, it is important to note that it can be expensive to rent or buy movies and TV shows.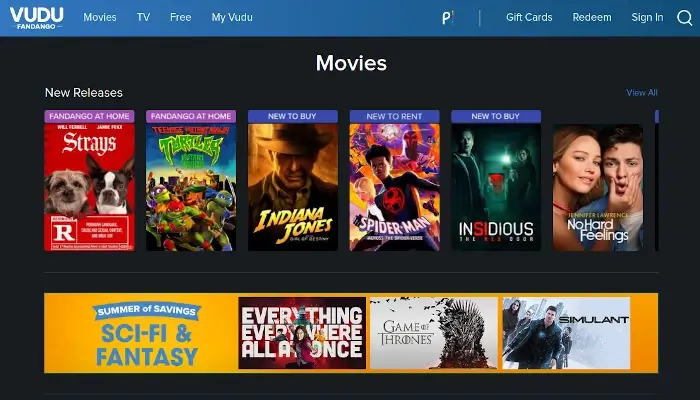 Kanopy
Kanopy is an on-demand video streaming platform that offers a unique and diverse collection of over 30,000 films, and documentaries.
Unlike mainstream streaming services, Kanopy primarily focuses on educational institutions, including universities and public libraries, as its main user base.
It was founded in 2008 by Olivia Humphrey and initially started in Australia before expanding to the United States and other countries.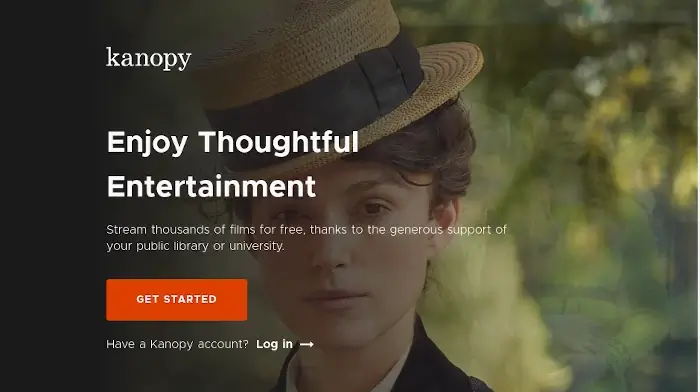 Conclusion
All the platforms in our list feature a beautifully designed user interface, dependable customer service, and an extensive library of titles to make the most of your leisure moments, whether you're seeking solitary entertainment or shared experiences with loved ones. Enjoy!"