First major change: software windows will have rounded edges, like all activity windows under Windows 11.
Then, the famous color band (green for Excel, blue for Word, orange for PowerPoint, etc.) visible at the top of the software window will disappear in favor of a gray band, more neutral for a more immersive rendering in the operating system. This banner will also have a more refined look since it will only contain the title of your document and a search bar.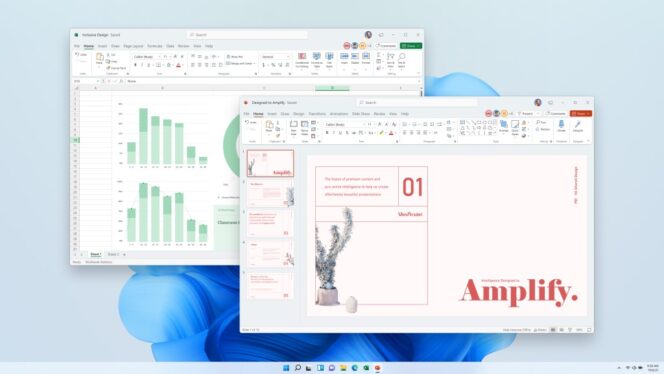 Another change of this new design, the quick access toolbar, which used to place frequently used commands at the top of the window, is inactive by default. It is possible to reactivate it, it will then appear at the bottom of the control bar.
A dark mode in the Office suite
The Office suite theme will adapt to the one selected for your operating system. Thus, if you have chosen a dark theme, the office suite software will also be dark.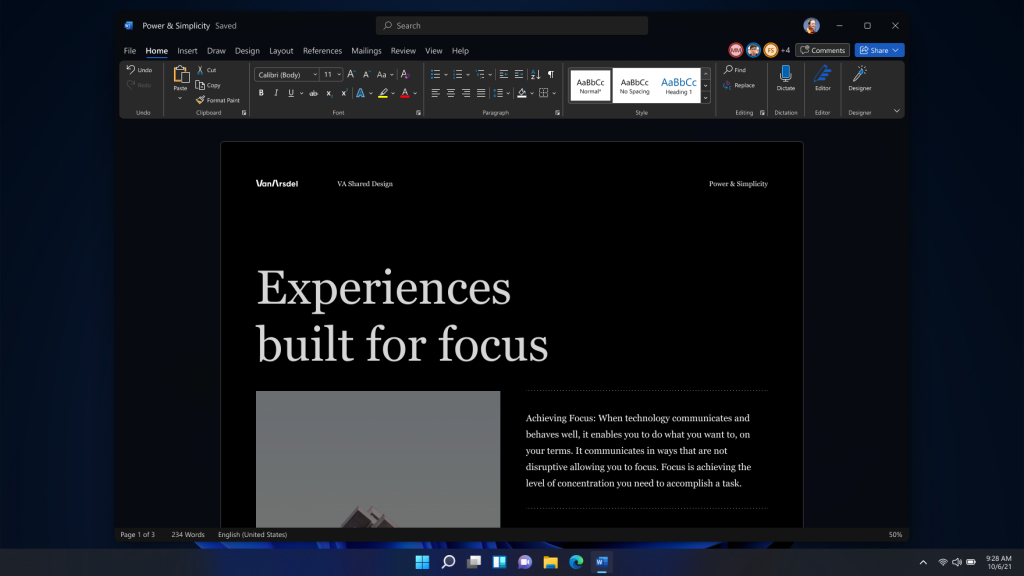 Of course, you will have the possibility to customize the presentation and return to a clear theme.