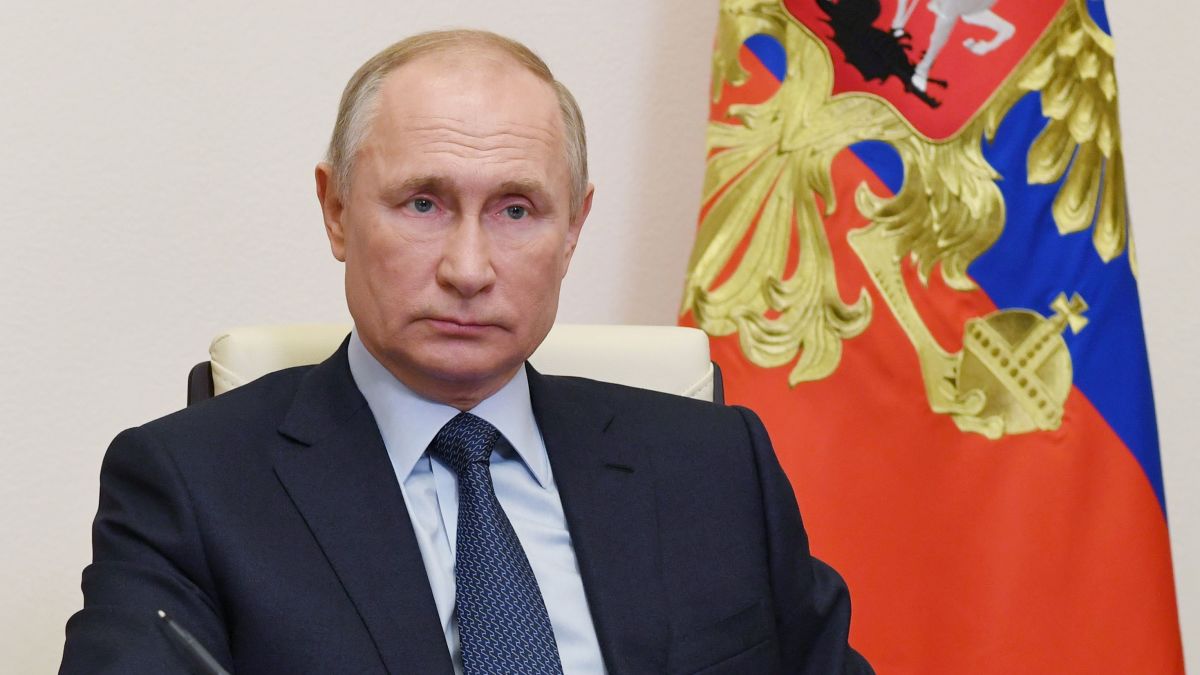 In early September, Russian President Vladimir Putin appeared at the Eastern Economic Forum in Vladivostok, a port city on the Pacific coast, to issue a call to action. Russia, he said, needed a new generation of pioneers to revive the country's eastern frontier. "The development of the Far Eastern region is of huge importance to Russia," Putin said, urging the assembled businesspeople to invest in the region. No less than "the development of our country not [just] for decades, but for centuries to come" depended on it, he added. 
Nearly 30 years after the collapse of the Soviet Union, Russia's Far East is a region still struggling to reach its unique potential. Stretching over nearly 2.7 million square miles, the Far East is larger than most countries and accounts for roughly 40 percent of Russian territory. It enjoys an abundance of natural resources, including oil, natural gas, coal, timber, seafood and a wide range of valuable minerals. Historically, its southern territories have been a center of agricultural activity, and today they boast more than 2 million hectares of cultivated farmland suitable for growing wheat, rice, corn, soybeans and barley. 
But perhaps the Far East's greatest asset is its location. Though far away from Moscow, the region is close to lucrative markets like China, Japan and South Korea. With 29 seaports along its Pacific coast and the world's longest railway network, the region also serves as an important transport corridor between Europe and Asia. Russian officials argue that the region's transit potential is only set to increase in the coming decades as melting ice in the Arctic Ocean clears the way for maritime trade along the Northern Sea Route, which used to be inaccessible for much of the year. 
Since the fall of communism, however, the Far East has turned into one of Russia's most troubled regions. Despite its size and natural wealth, the Far East contributes only about 5 percent to Russia's GDP. At the same time, the region has the lowest average life expectancy rate and the highest cost of living, and lacks basic social infrastructure such as schools, roads and hospitals. In seven of the region's 11 territories, the share of people living below the poverty line exceeds the national average of 12.9 percent. As a result of these factors, the region has seen its population drop from 8 million in 1991 to a little over 6.1 million in 2018—making Russia's largest region also its least populated one. 
Nearly 30 years after the collapse of the Soviet Union, Russia's Far East is a region still struggling to reach its unique potential.
Putin has long pledged to reverse the Far East's decline, famously declaring in 2013 that the region's economic development is "the national priority of the 21st century." To that end, Moscow has set up special economic zones to attract investors, launched multibillion-dollar megaprojects to boost production and create new jobs, and even started offering ordinary Russians free land in the region. The long-term goal of these efforts, in Putin's words, is to make Russia an "inalienable part" of the Asia-Pacific region. 
Despite all the Kremlin's initiatives, however, the population continues to shrink each year, with no clear end in sight. Unless Moscow finds a way to reverse this trend, the Far East is at risk of remaining Russia's backwater region, instead of realizing its potential as a prosperous gateway to Asia.
A Brief History of the Far East
For centuries, Russian rulers have sought to tame the far eastern frontier. Beginning in the late 16th century, Cossacks traveled across the region's forests and rivers in search of exotic riches like furs and gold, and some even went on to establish settlements in this distant, unfamiliar periphery. But it wasn't until the mid-19th century that Russia launched a concerted effort to expand into the Far East, following a series of treaties in which China agreed to cede more than a half-million square miles along the Amur and Ussuri Rivers to its northern neighbor. 
Over the subsequent decades, the czarist government enticed hundreds of thousands of peasants from the European part of the Russian empire to move eastward by offering them free farmland and loans to help start a new life. In 1891, the state began work on the Trans-Siberian Railway, a 5,700-mile railroad stretching from Moscow to the Pacific Ocean. The Trans-Siberian not only provided migrants with a much faster route to the Far East, but it also presented the region with new trade and investment opportunities that spurred on rapid economic and population growth in the years before the Russian Revolution of 1917. 
The ensuing civil war after the revolution disrupted that burgeoning prosperity, throwing the region into several years of turmoil that ended only when the Soviets finally took control of the Far East in 1922. Moscow subsequently launched a program of mass industrialization, building new cities and military bases from scratch all across the region—including in the inhospitable, permafrost-covered northern territories. The Soviet government used these investments to establish large enterprises in shipbuilding, arms manufacturing, petrochemicals, timber processing and other such industries. It also spent decades constructing the nearly 2,700-mile Baikal-Amur Mainline railway, meant to complement the Trans-Siberian Railway. 
Vadim Zausaev, an independent economist from Khabarovsk, explained in an interview that the Soviets' development strategy was guided chiefly not by economic profitability, but by a desire to achieve certain "geostrategic" priorities, including increasing the local population, transforming the Far East into the country's natural resource base and creating a defense industry hub that would be safe from attack in the event of a war in Europe. 
"Many of the enterprises here were not built on economic principles, but were meant to get the population anchored to the region," Zausaev said. "Quite a large number of these industries were expensive and ineffective, but they were necessary to provide jobs for the adult working population." 
A soybean oil production facility in Blagoveshchensk, near the Russian-Chinese border. As part of its Far Eastern development program, the Kremlin has sought to boost the region's exports to Asian countries, especially neighboring China (Photo by Tatiana Simes).
And indeed, under the Soviets, the population of the region more than tripled from 2.6 million in 1926 to 8 million in 1991. The Far East not only had the fastest growing population in the Soviet Union, but its ranks were younger and better educated compared to the rest of the country.
But then, when the Soviet Union dissolved in December 1991, this population boom came to an abrupt halt. As the new government in Moscow, led by then-President Boris Yeltsin, opened up Russia's market to the outside world, it also slashed subsidies for domestic industries and significantly cut military spending in a bid to ease the country's difficult financial situation. That delivered a heavy blow to the Far East, as the region's industries were heavily dependent on state financial support and the military was one of its largest employers. Large industrial enterprises and military bases began to close down en masse, sending the Far East into its worst economic crisis since the Russian Civil War. 
"The saddest thing is that we saw enterprises that were operating close to economic profitability, such as shipbuilding companies, close down," Zausaev said. "China and South Korea were experiencing rapid growth during the 1990s, and they drew away a lot of our orders. So even those enterprises that potentially could have survived in a market economy began to close down, because they couldn't handle competition from China."
By 1999, the Far East's gross regional product had fallen to 42 percent of its 1990 level. A population decline followed close behind, with the region losing more than a million people—a 15 percent decrease—in less than a decade, due to migration, a spike in mortality rates and a drop in fertility rates. The population crisis became so severe that it sparked widespread fears that Russia could end up losing the region entirely, due an influx of foreign migrant workers, particularly from China. In 2000, Putin, who had just assumed office, warned officials that if they wouldn't "make real effort to develop Russia's Far East, then in the next few decades, the Russian population there will mainly speak Japanese, Chinese and Korean."
The region's economy gradually stabilized amid a Russia-wide commodities boom in the 2000s, but the population outflow continued, as living standards deteriorated and economic production there increasingly fell behind the rest of Russia. 
Putin's Efforts
In 2012, Putin launched a new economic development strategy for the Far East, focused around boosting trade and investment with Asia—a region he argued was emerging as the world's new economic center. To mark this new pivot to Asia, Russia hosted the Asia-Pacific Economic Cooperation forum for the first time, reportedly spending $22 billion to revamp Vladivostok's infrastructure for the occasion. That same year, Putin established the Ministry for the Development of the Russian Far East and the Arctic to oversee the federal economic strategy in the region. 
According to the Kremlin, its massive development push will soon lead the Far East to become one of Russia's most economically dynamic regions.
Putin's desire to develop the Far East gained added urgency after 2014, when the West imposed sanctions against Moscow over its annexation of Crimea and support for pro-Russian separatists in eastern Ukraine. Since then, the Kremlin has set up 23 "priority development territories" across the region and designated Vladivostok as a free port area, granting tax breaks, administrative preferences and more flexible customs regulations to companies that invest there.
The first annual Eastern Economic Forum took place in Vladivostok the next year, giving Putin and other senior Russian officials a chance to pitch investment in the region to an audience of investors from across Asia and beyond. This year's event was smaller in scale, but in pre-pandemic times, it has been attended Chinese President Xi Jinping, Indian Prime Minister Narendra Modi, former Japanese Prime Minister Abe Shinzo and other Asian leaders. 
Meanwhile, state-owned companies have embarked on a series of megaprojects, hoping that they will revive local industry. Those include the $55 billion Power of Siberia natural gas pipeline to China, the $13 billion Amur gas processing plant, the $11 billion Amur polymer plant, the $2.74 billion Zvezda shipbuilding complex and the $2.5 billion Vostochny space launch facility. 
According to the Kremlin, this massive development push will soon lead the Far East to become one of Russia's most economically dynamic regions. At this year's Eastern Economic Forum, for example, Putin boasted that foreign direct investment there has doubled since 2014, reaching $80 billion, and that industrial production there has increased by 20 percent—twice Russia's overall rate. 
Yet the region's population numbers tell a much more pessimistic story. Between 2012 and 2018, it lost more than 100,000 people, bringing its overall population size down to just over 6.1 million. This is despite a law, adopted in 2016, that gave every Russian citizen the chance to receive up to one hectare of land in the Far East, free of charge, for personal or commercial use. Another program, launched in 2019, even offered young families and single parents preferential mortgages for property in the region. And in late 2018, the Kremlin went so far as to incorporate two territories—Zabaykalsky Krai and Buryatia—into the Far East. That artificially boosted the Far East's population above 8 million for the first time since the collapse of the Soviet Union—but did little to stem the overall decline. The region's population nevertheless decreased by another 66,500 people in just the past two years. 
A view of Vladivostok's port and loading dock. As the final destination on the Trans-Siberian Railway, Vladivostok has in recent years emerged as a major transit point for goods traveling between Europe and Asia (Photo by Tatiana Simes).
There is little sign that this mass population exodus will stop anytime soon. According to a recent study by the All-Russian Center for the Study of Public Opinion, in 2020, 48 percent of the Far East's residents wanted to leave the region, up from 43 percent in 2015. The desire to move was especially pronounced among young people, 70 percent of whom wanted to leave, and people with a higher education, at 49 percent. 
Meager Gains
Why do Far Easterners still want to leave, given the region's improving economic prospects? Part of the problem, experts say, is that actual foreign investment in the Far East is not nearly as high as the Kremlin says it is. Viktor Larin, a researcher at the Far Eastern branch of the Russian Academy of Sciences, told WPR that many announced investment projects end up falling through once businesses actually calculate all the costs involved. 
Larin noted that the Far East remains a daunting place for investors. Its transportation infrastructure is severely underdeveloped. Electricity, rent and labor costs are higher than in other developing parts of the world. Foreigners struggle to navigate through Russia's labyrinthine bureaucracy. And on top of all that, producing for the local market is generally unprofitable, given its small number of customers and vast, forbidding territory. 
Further complicating matters, Larin added, is Russia's economic stagnation in recent years, which has limited the Kremlin's ability to bring its projects in the Far East to completion. 
"For the entire history of the Far East, economic development in the region has depended on significant government investments, whether under the czars, the Soviets or in the early 2010s," he said. "Since 2014, there has been an effort to shift the burden of economic development on private business, which has turned out to be unsuccessful."
"Russia suffers from an inability to enter new markets and operates from the assumption that others will gladly buy its goods. This is an illusion."
Another problem is that the Kremlin's megaprojects in the Far East provide little benefit to the local population. Anatoli Buryi, chairman of the Far Eastern Chamber of Commerce and Industry, a regional business alliance, explained that what projects exist are being implemented by big companies from Moscow with little involvement from local players. "Nothing is left over for the region and, as a result, cities and settlements along the border find themselves in a half-dead state," he said. 
Buryi argued that to revitalize the Far East, the region's economy will need to transition from resource extraction to manufacturing, which would provide more opportunities for small and medium businesses. Yet he cautioned that such a shift would require time and government support, and even then, success would not be guaranteed. 
"Russia suffers from an inability to enter new markets and operates from the assumption that others will gladly buy its goods," he said. "This is an illusion. You can build factories, and then discover that there is no demand."
Putin himself recently admitted that the government wasn't doing enough to keep people from leaving the Far East, telling officials at a meeting in Vladivostok that they needed to expand production capacity and create new jobs. "Our historical task is not only to preserve people in the territories that were mastered by our ancestors," he said, "but to increase them."
But until that happens, the Far East's tremendous promise will continue to exist mostly on paper. 
Dimitri Simes Jr. is a journalist currently based in Moscow, Russia. His reporting on Russian foreign policy toward Asia has appeared in the Financial Times, Nikkei Asia, South China Morning Post and The National Interest, among other outlets. 
Tatiana Simes is a Moscow-based photojournalist who has covered a broad range of topics including art, politics, economics and climate change. Her work has appeared in Nikkei Asia, South China Morning Post and numerous Russian publications.