The Standby mode in iOS 17 allows iPhones to function as a smart display. When an iPhone is horizontally positioned on a stand and connected to a charger, it can showcase widgets, display images, and provide the current time.
However, not all iPhone users will have the same experience with the StandBy feature. This is because StandBy turns off after a certain period of inactivity if your device does not support the 'Always On' display technology.
The Super Retina XDR display on iPhone 14 Pro, iPhone 15, and iPhone 15 Pro devices can accommodate a refresh rate as low as 1 Hz, making them apt for an 'Always On' feature.
This low refresh rate allows the display to present information without fully activating the device, supporting normal charging behavior while the display is on StandBy and Always On.
How to Enable 'Always On' in StandBy on Supported iPhones
If you own an iPhone 14 Pro, or the newer iPhone 15 models, you can enable the 'Always On' option for StandBy in the Settings.
First, open the 'Settings' app on your iPhone.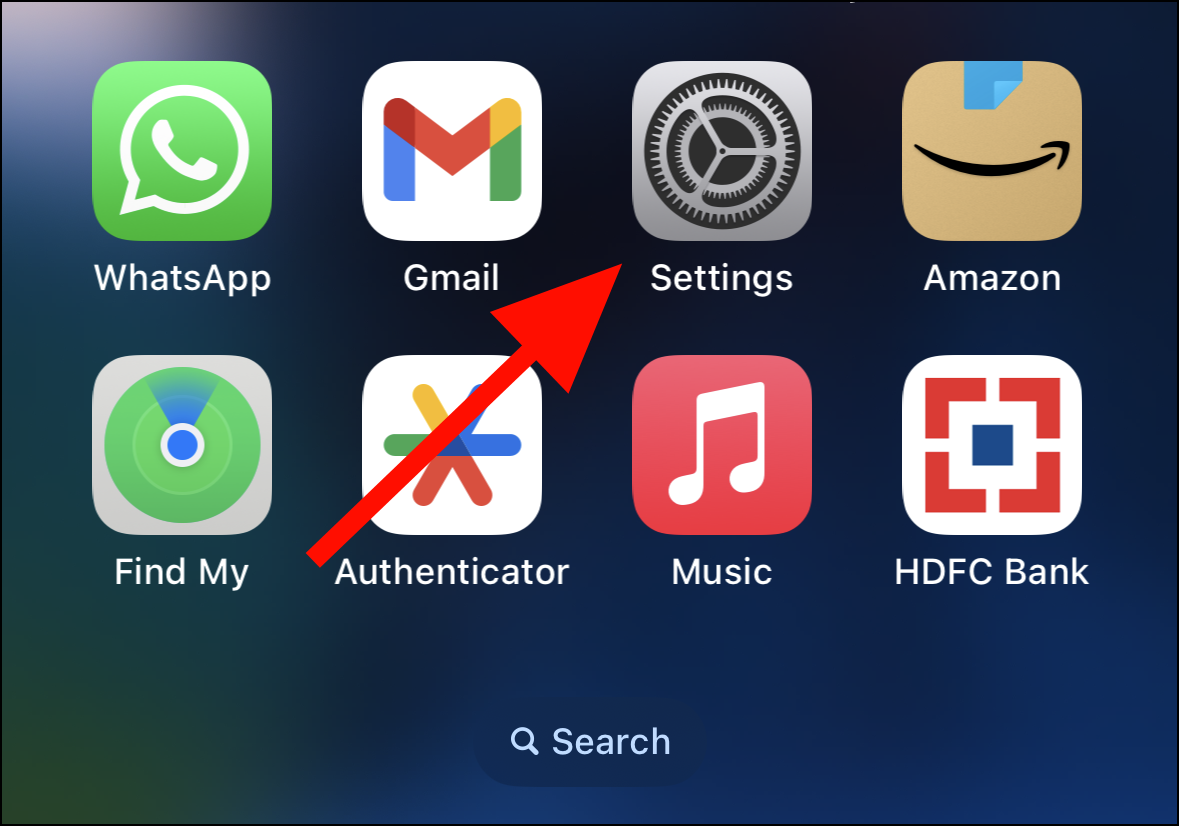 On the Settings screen, find the 'StandBy' option and tap on it.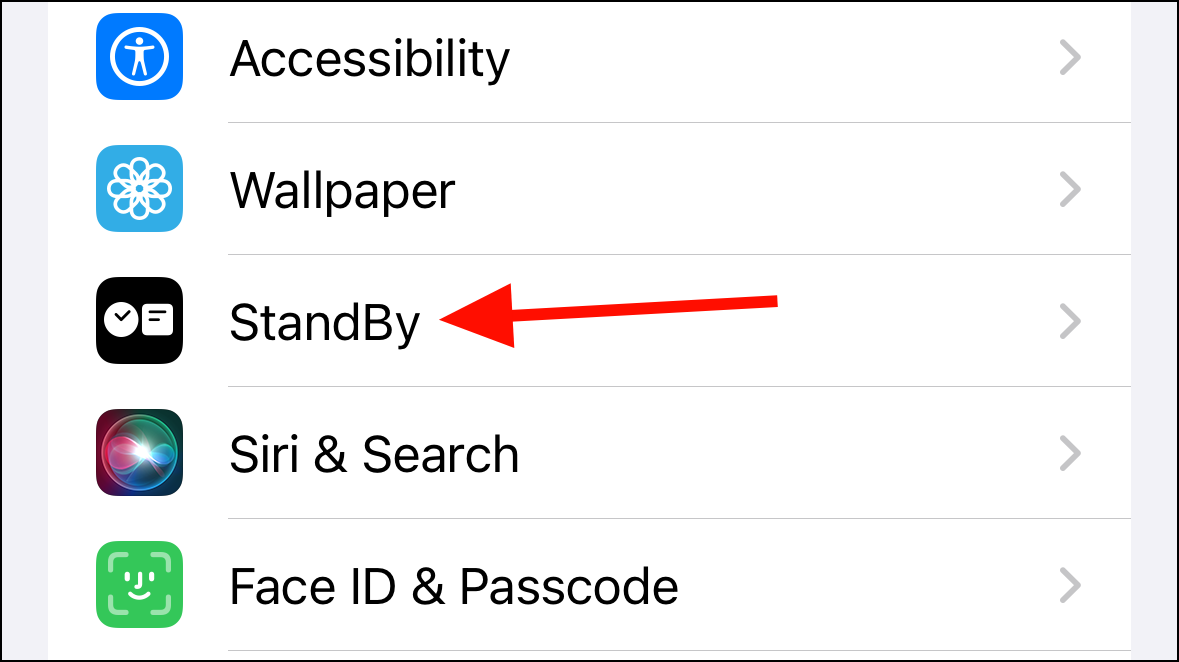 Once in StandBy settings, look for the 'Always On' feature and turn on the toggle switch next to it.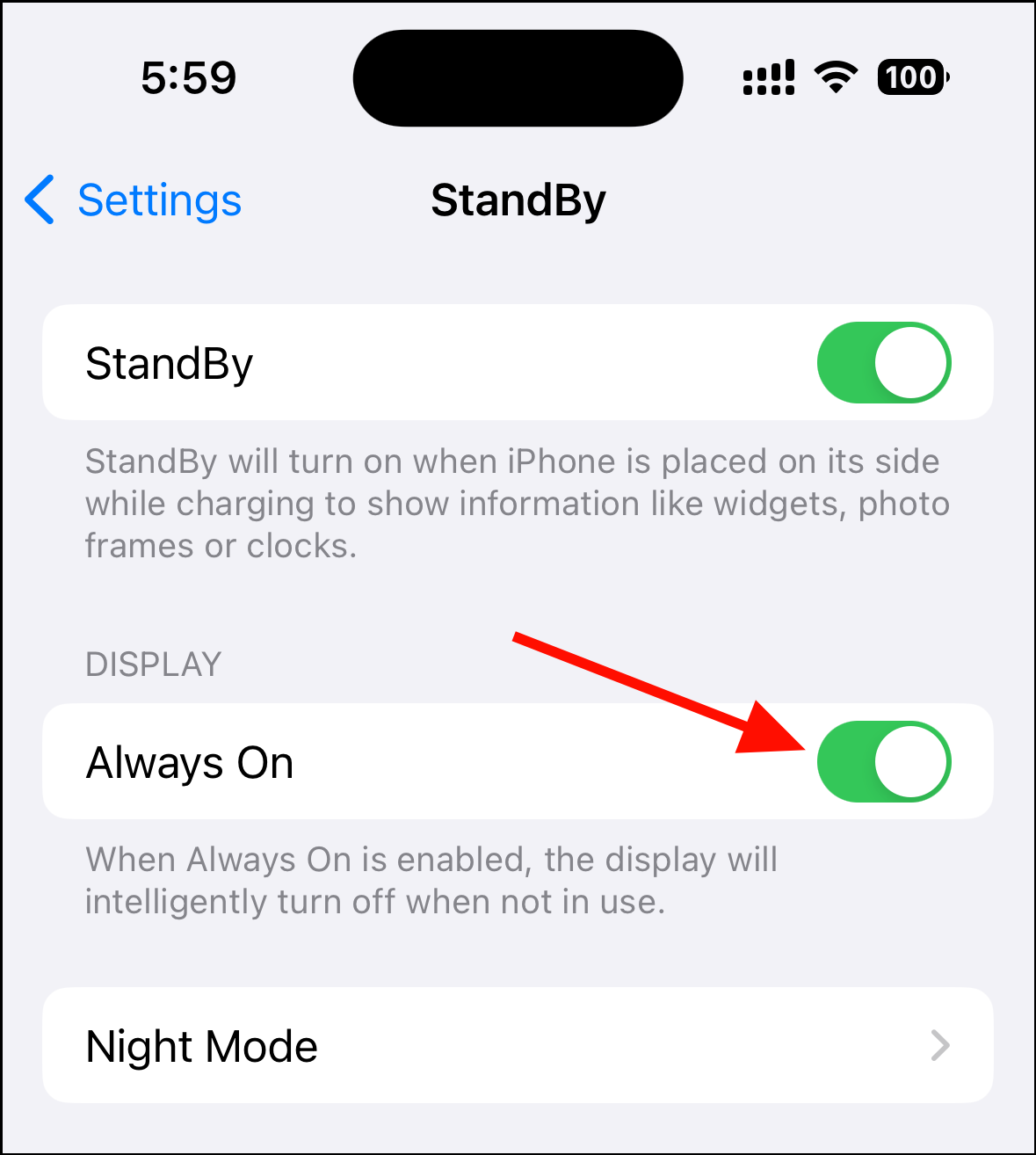 If you don't see the 'Always On' option, it means your iPhone isn't supported, and there's nothing we can do about it. Perhaps interacting with the StandBy views from time to time is the only way to keep it always on unsupported devices.