Microsoft offers dark mode on Windows 11
Already available on Windows 10, Microsoft continues to offer dark mode on the new version of its operating system, Windows 11 . The dark mode allows access to a more modern (and very fashionable) design, but above all to preserve the battery of your laptop. On the health side, dark mode reduces eye fatigue, an undeniable advantage for users who spend a lot of time in front of screens. Note: dark mode is also applicable within the Windows office suite (Word, Excel, PowerPoint, OneNote, Outlook, etc.).
Activate dark mode on Windows 11
To switch your computer to dark mode, the procedure is relatively simple:
Access the Start menu via the taskbar,
Click Settings , then choose Personalization from the menu on the left,
Click on Colors , then navigate to the Choose your color tab ,
Select Dark.
To go further in personalization, Windows 11 also offers different themes compatible with dark mode. To choose a theme, go to the Start menu , then Settings , and then click on Personalization then Themes . Microsoft provides 7 different themes, which offer various combinations of background, sounds and colors.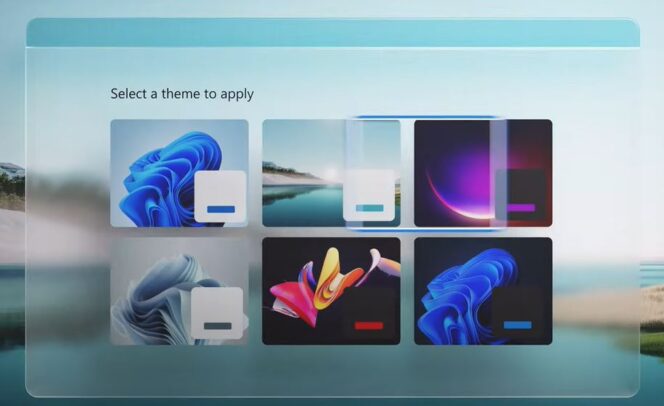 It is also possible to download other themes from the Microsoft Store. To do this, click on Browse themes, located at the bottom right of the window.