Standby mode is a feature on your iPhone that supports a variety of applications, such as serving as a digital photo frame, displaying informative widgets, or acting as a clock. Its purpose is to add versatility and utility to your digital experience.
In Standby mode, you can display individual widgets or Smart Stacks on your screen, which is further improved by a feature called Smart Rotation. Smart Rotation is designed to intelligently learn and adapt to your usage patterns. It automatically selects and displays the most relevant widgets on your Standby screen, enhancing your user experience.
Therefore, a personalized Smart Stack of widgets with Smart Rotation activated can provide a high level of convenience.
Managing Widgets in StandBy Mode
The current process for adding or removing widgets in StandBy mode requires you to be on the StandBy screen itself.
Enter StandBy mode on your iPhone. Ensure your iPhone is connected to a power source and placed on a stand in landscape orientation.
Once StandBy mode is active, tap and hold on any one of the widgets on the screen. The left and right Smart Stacks can be customized individually.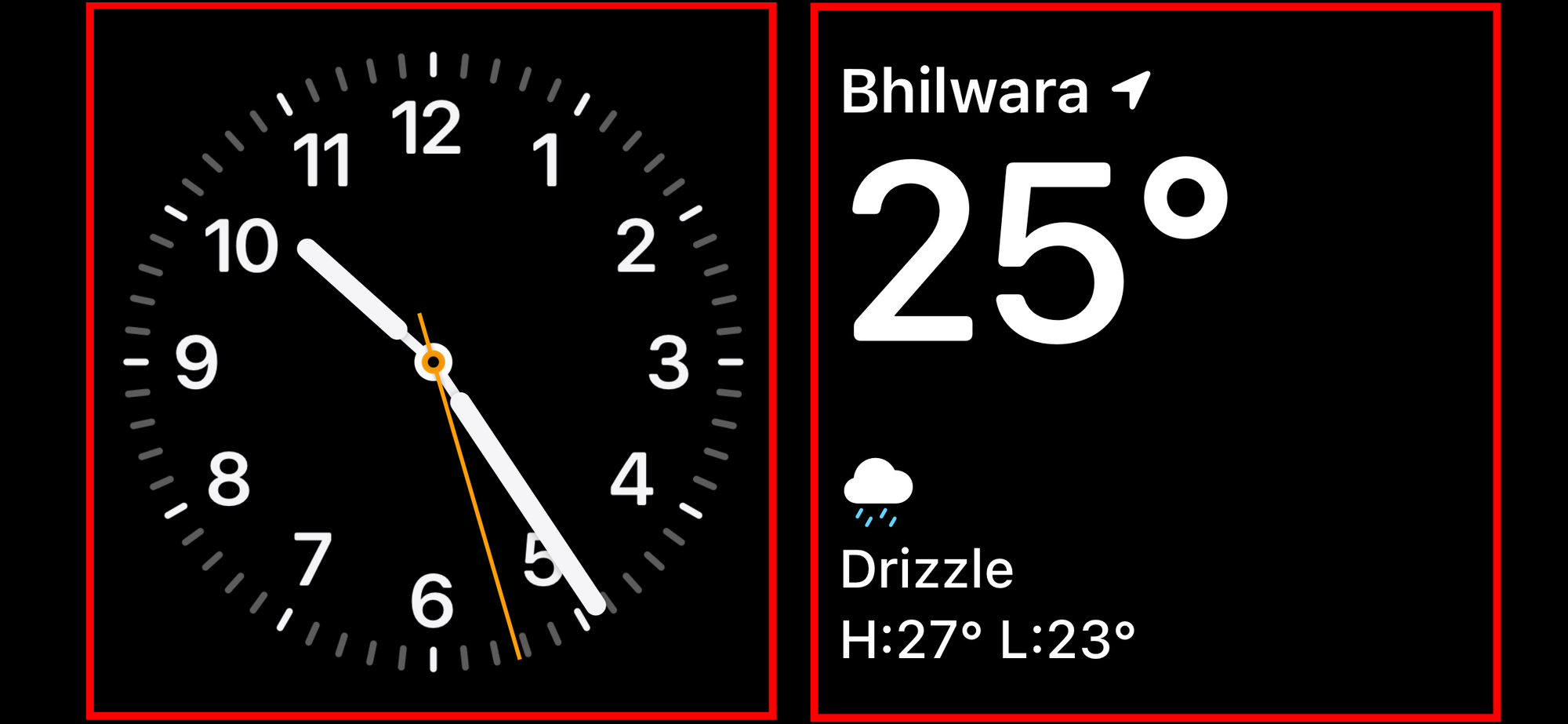 Your iPhone may require authentication via FaceID or Passcode to continue.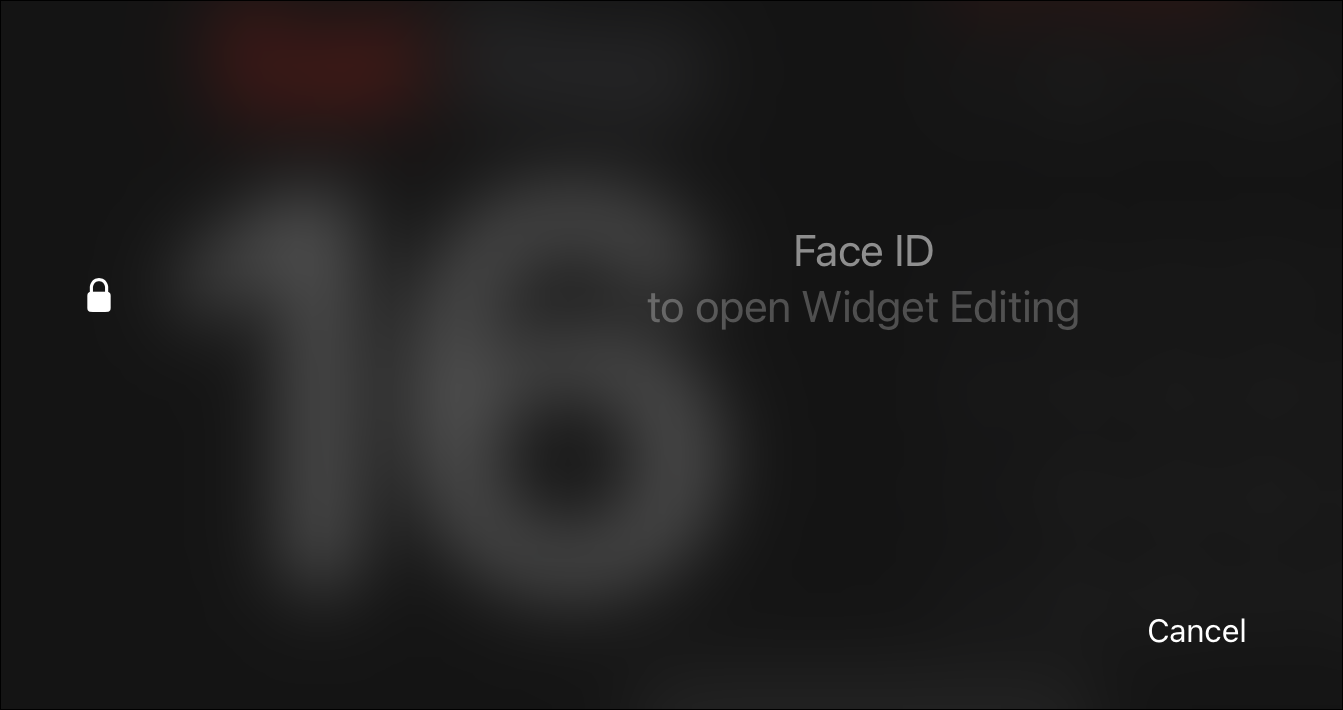 After providing the authentication, you shall see the widget editing screen. You can toggle 'Smart Rotation' and 'Widget Suggestion' from here by tapping their respective icons.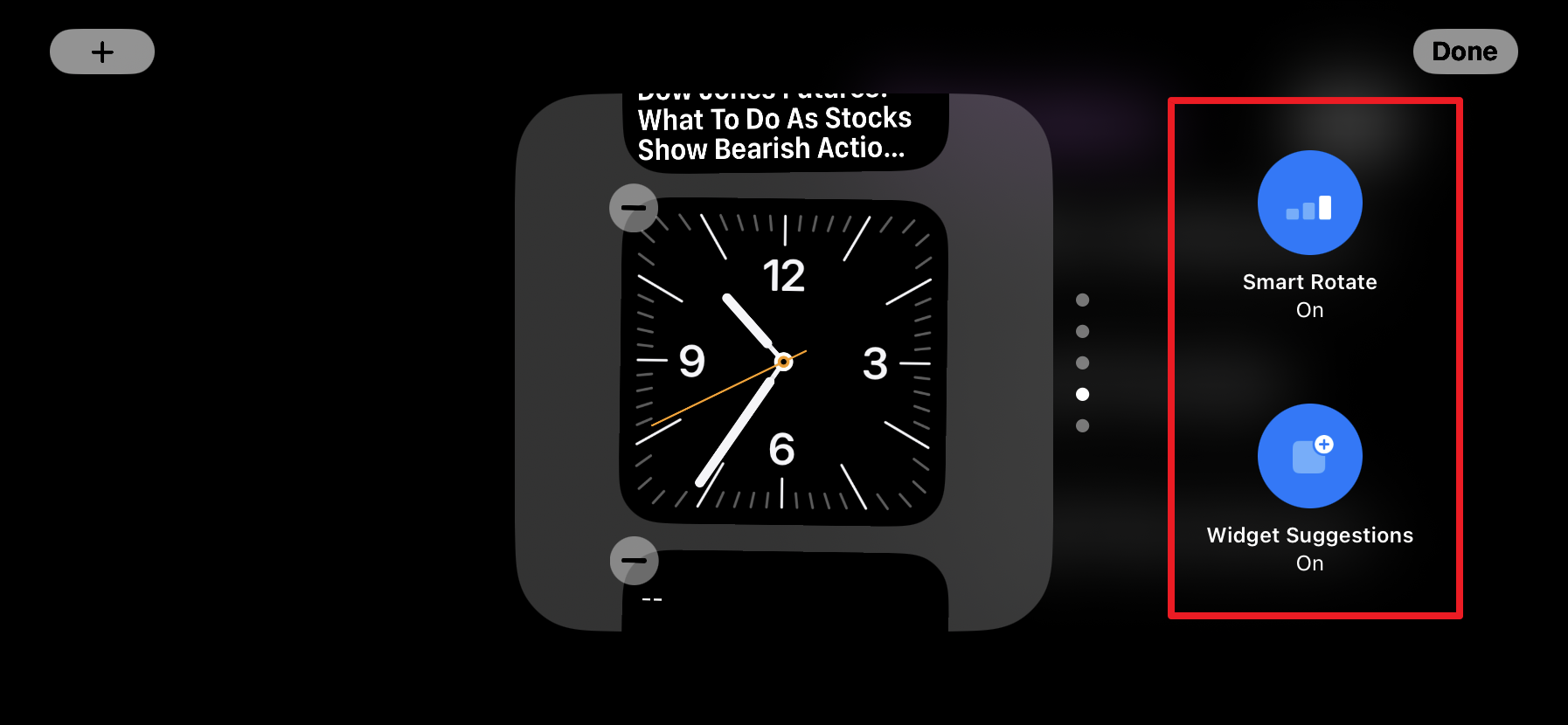 To add widgets, tap the '+' icon in the top left.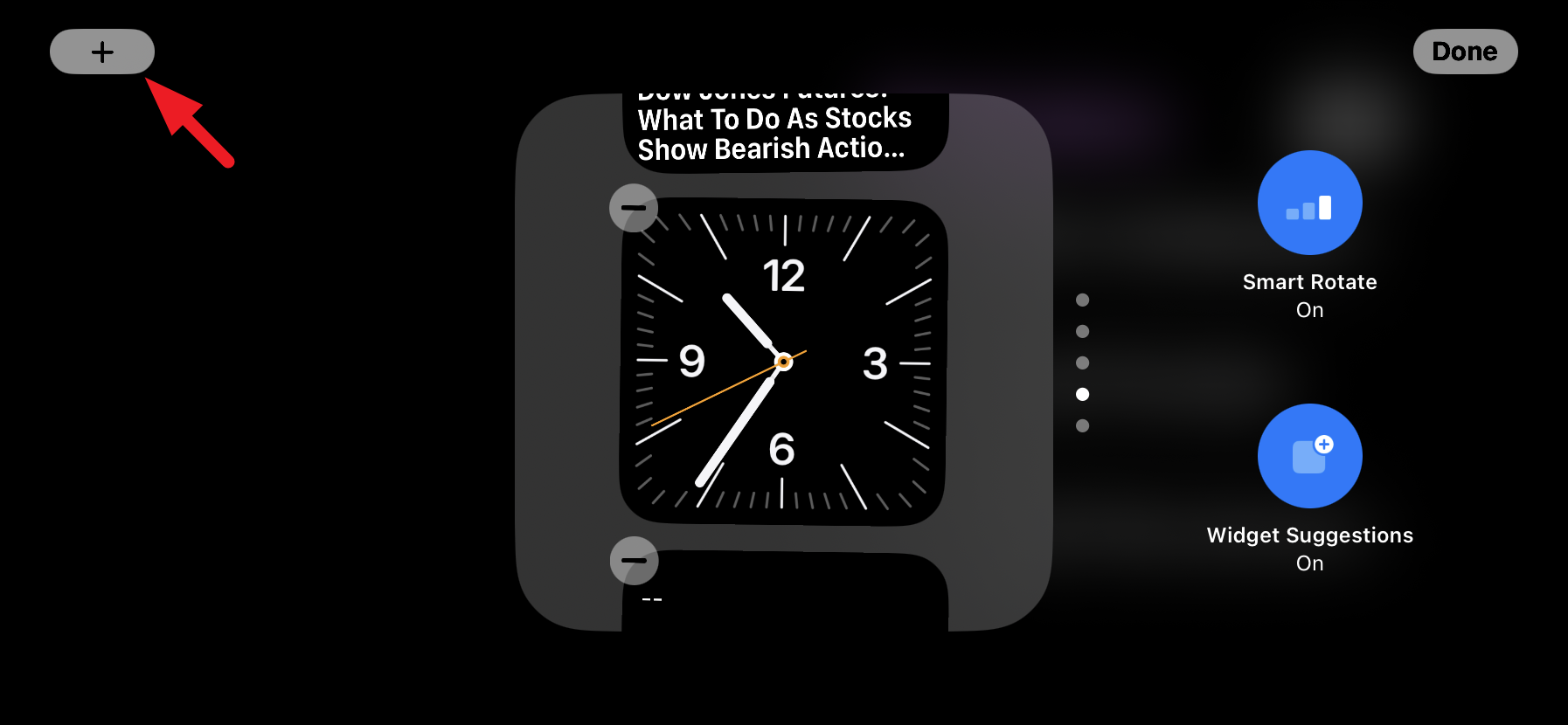 On the subsequent screen, browse and tap on any categories available in the left sidebar. On the right section, tap 'Add Widget' to add it to the Smart Stack on the StandBy screen. Alternatively, you can also use the 'Search' bar to search for widgets.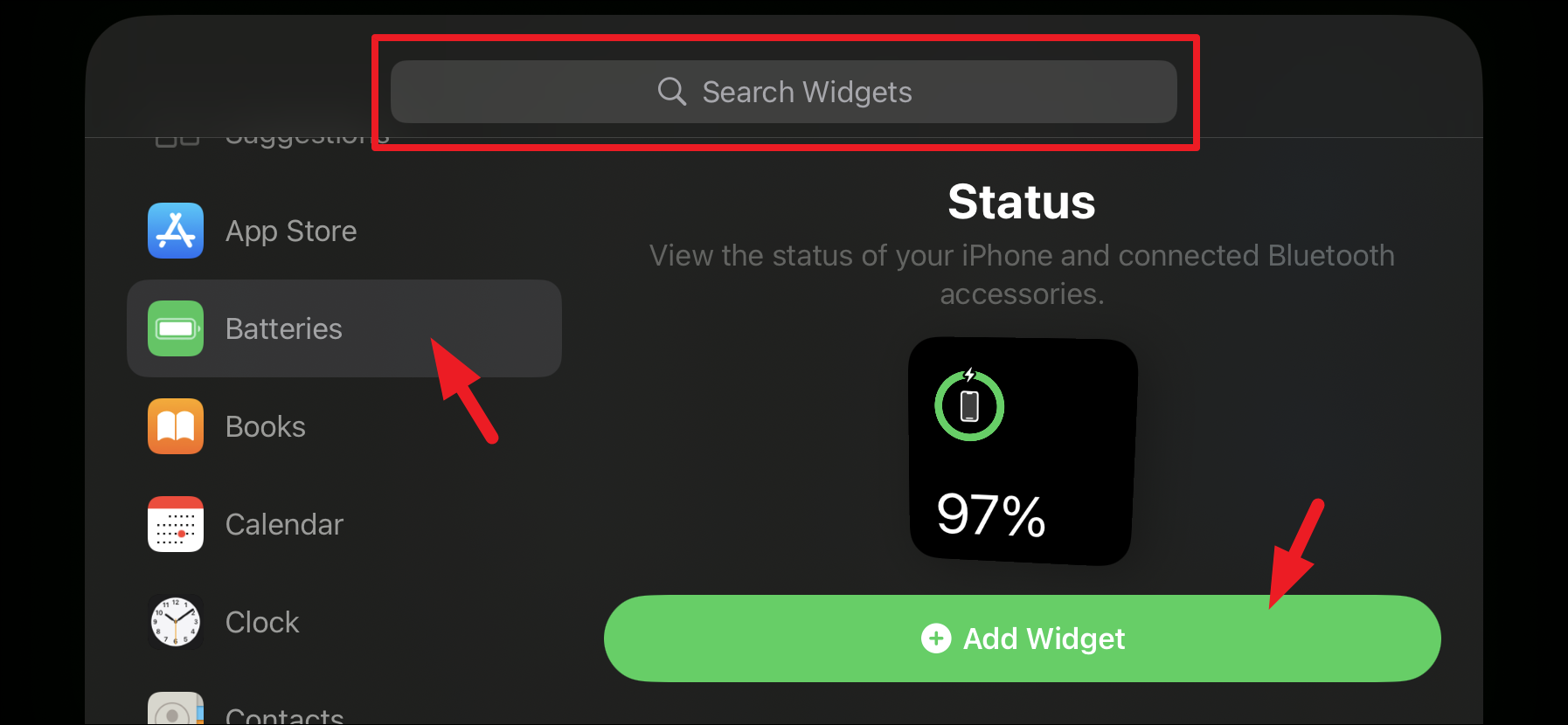 To remove widgets, on the widget editing screen, tap on the '-' in the top left corner of individual widgets.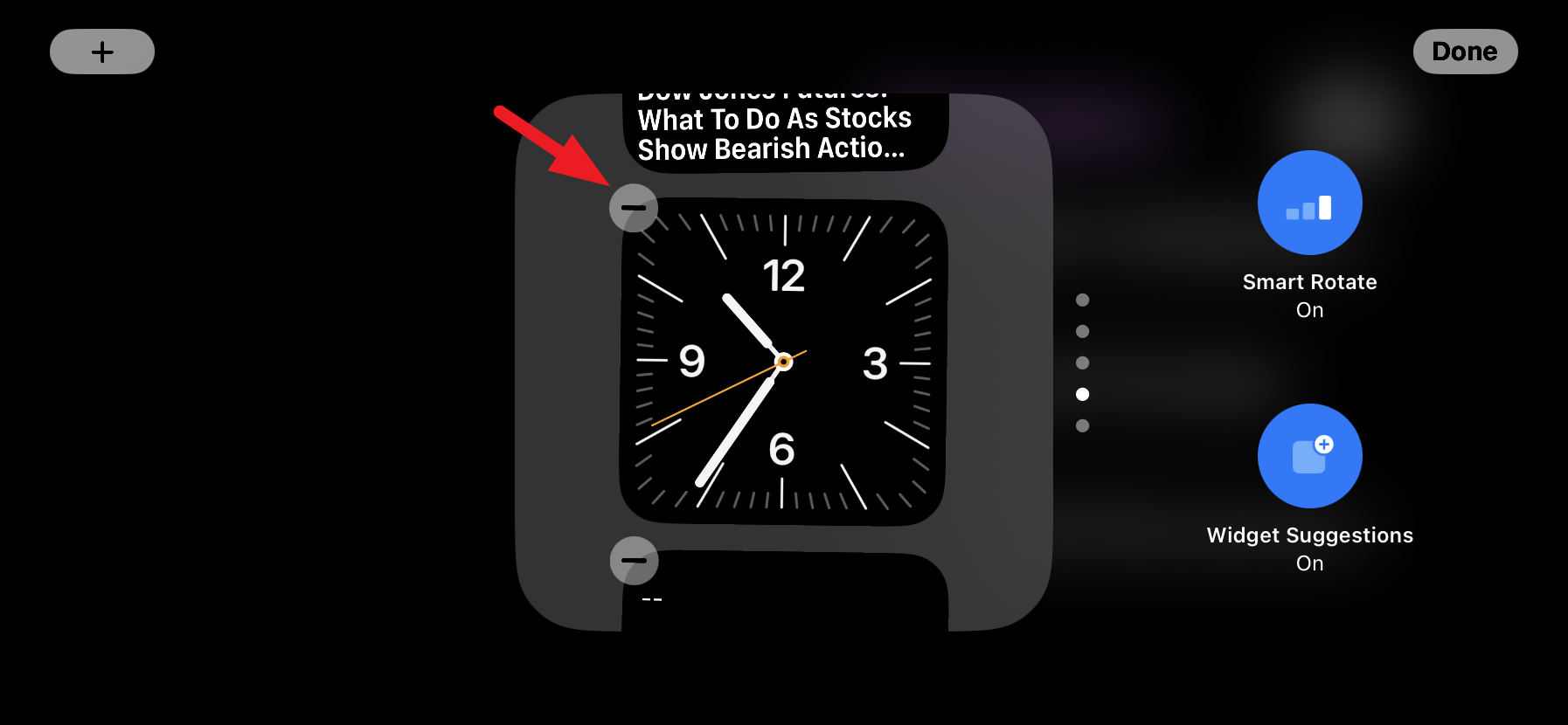 An alert will appear on your screen. Tap 'Remove' to confirm your intent.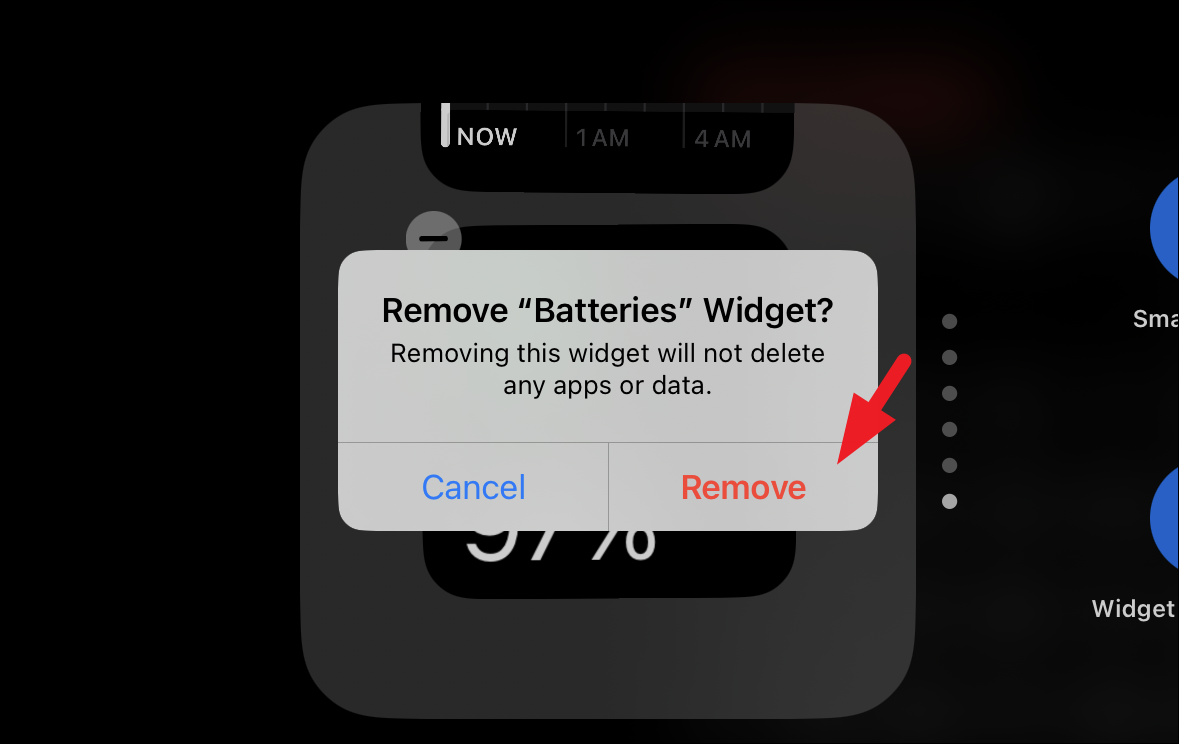 If you wish to keep a single widget instead of the Smart Stack, remove widgets individually except the one you wish to keep.
Using a similar method, you can edit the other Smart Stack of widgets on the StandBy screen.
---
StandBy mode is a key feature in iOS 17 that improves functionality for users. It displays important data like weather updates, calendar events, and incoming notifications in a straightforward and visible way. Customizing this screen to fit your individual needs can help keep you informed about your significant notifications and events.