In this guide, we will discover: How to Cancel Snapchat Plus Subscription or Free Trial [Easy Ways] – Easy Beginners Guide 2023
So, let's begin!
Key Highlights
Android: Google Play Store → Profile Picture → Payments and Subscriptions → Subscriptions → Snapchat+ → Cancel Subscription.
iPhone: Settings → Apple ID → Subscriptions → Snapchat+ → Cancel Subscription → Confirm.
Are you busy with your own life and not using Snapchat frequently? Or Did you get the Snapchat Plus subscription to try new filters, and are you not interested in the subscription anymore? If so, then you can cancel the Snapchat Plus subscription within a few seconds and continue your daily routine. However, people may think uninstalling the Snapchat app will cancel the subscription too! But it's a myth. You can proceed with the cancellation procedure only by navigating the App Store or Play Store.
As you know, Snapchat Plus is a premium subscription that offers subscribers access to exclusive features. With its base subscription or higher, you can also avail of a 7-day free trial on Snapchat Plus to access the features for free. Moreover, you can also have the option to cancel the free trial anytime before the time period to avoid further charges.
Remember that after canceling your Snapchat+ subscription, you may lose all the features offered by the service, which include dedicated icons, story boosts, and more.
How to Cancel Snapchat Plus Subscription/Free Trial on Android
[1] Launch the Google Play Store application on your Android device.
[2] Tap on your Profile icon at the top left corner of the screen.
[3] Select the Payments and Subscriptions option.
[4] Choose the Subscriptions option.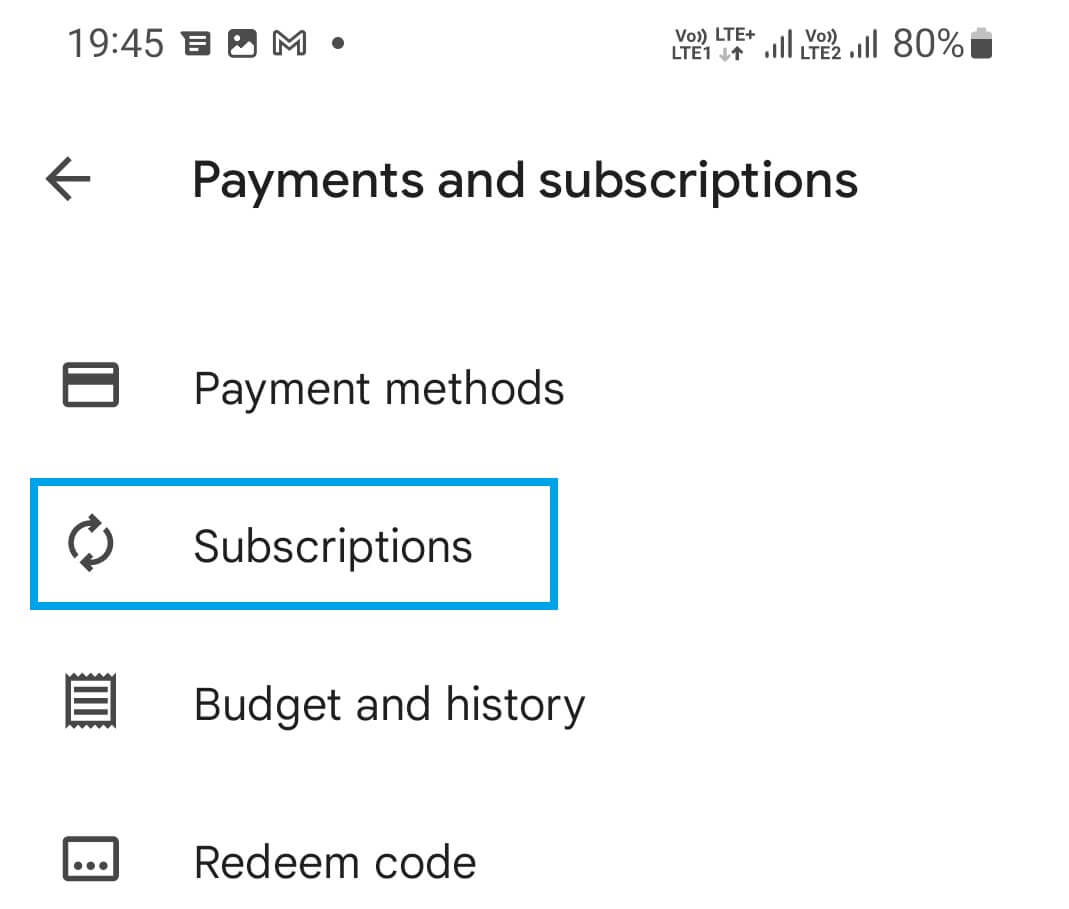 [5] Select the Snapchat+ membership.
[6] Finally, tap the Cancel Subscription button to terminate the Snapchat Plus subscription.
Note: If you have opted for Snapchat+ free trial, cancel it before 7 days to stop auto-renew. Otherwise, you will be charged automatically on the next day.
How to Cancel Snapchat+ Subscription/Free Trial on iPhone
[1] Unlock your iPhone and navigate to Settings.
[2] Tap on your Apple ID name at the top of the page.
[3] After that, select Subscriptions from the menu list.
[4] Choose the Snapchat+ subscription.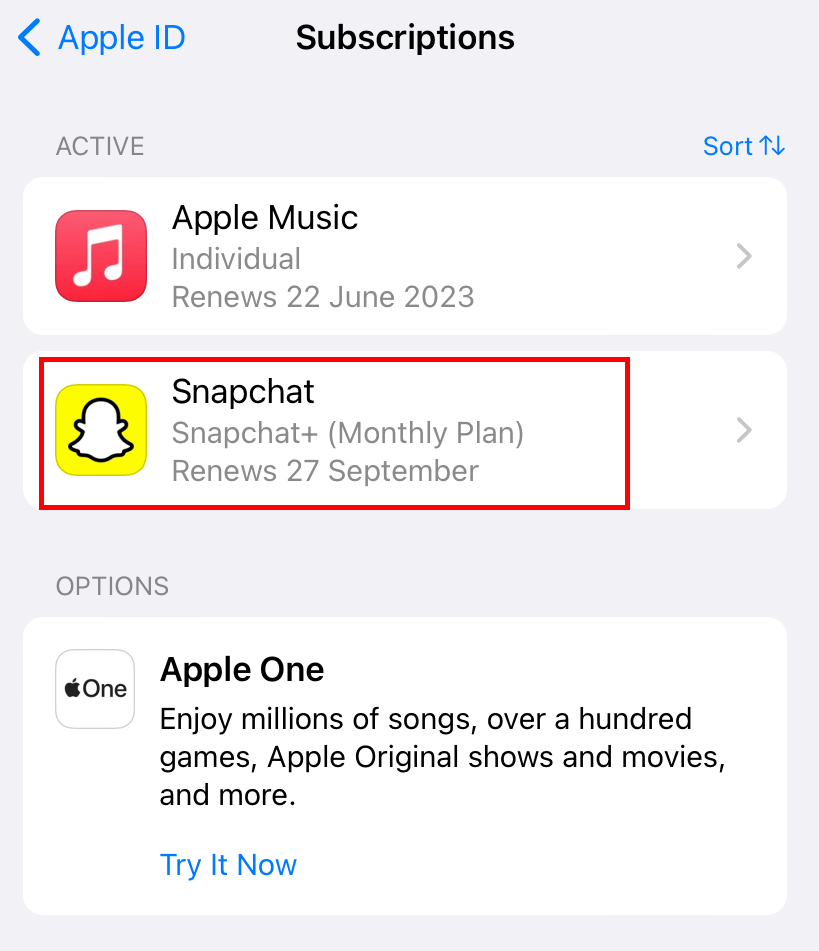 [5] Tap the Cancel Subscription option (Tap on Cancel Free Trial if you have opted for a free trial).
[6] Choose to Confirm on the confirmation pop-up.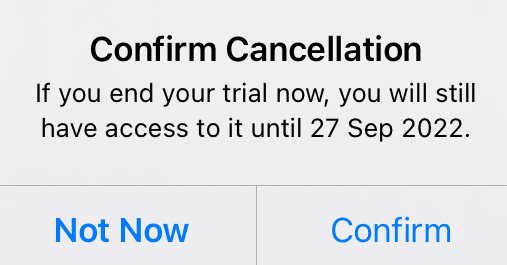 What Will Happen After Canceling Snapchat Plus Subscription
After canceling the subscription, you will lose access to the following features:
Ability to change the Snapchat Custom App icons and themes
Pin a friend as BFF
Snapchat+ badge
Exclusive bitmoji backgrounds
Custom notification sounds for Snapchat
Reviewing who rewatched your story
Color borders in the camera
Story boost
Friend solar system [Displays Eight Close Friends]
Priority story replies
Exclusive post-view emojis
Ability to view friend Snapscore change
Story timer
Color capturing
Exclusive chat wallpapers
Ability to gift Snapchat+
Custom capture buttons
You can access all the prominent features of Snapchat Plus even after canceling the subscription only if you are under the renewal date. After that, Snapchat declines your access to using the premium features. But still, you can access the free version of Snapchat without any restrictions. check out the Snapchat Tips for better usage. Further, you need to re-subscribe to Snapchat Plus and get access whenever you want.
Snapchat Plus Subscriptions
Snapchat Plus offers three different subscription plans for users to experience features to connect with friends.
| MEMBERSHIP PLAN | PRICING |
| --- | --- |
| Monthly | $3.99 |
| Quarterly | $21.99 |
| Annual | $39.99 |
Frequently Asked Questions
1. Is Snapchat+ ad-free?
No. Snapchat+ doesn't offer an ad-free experience to its users.
2. Why can't I cancel my Snapchat Plus subscription?
There may be issues with the account or login credentials. If you can't cancel your Snapchat+ subscription, contact the Snapchat customer support service and explain the issue to find a solution.
3. Can I cancel my Snapchat+ subscription via a website?
No. As Snapchat is an app-based platform, you can't purchase or cancel the Snapchat+ subscription from the website.
4. Can I request a refund for a Snapchat+ subscription?
You can request a refund via the App Store and Play Store apps on your device and not with the official app. However, you can't request a refund for the remaining days of your current Snapchat Plus subscription after canceling.
5. Is it possible to transfer my Snapchat+ subscription to another account?
No. Snapchat doesn't allow users to transfer their premium subscription to another account. Users can only have a single Snapchat+ subscription for an Apple ID or Google Play account.
Was this article helpful?
YesNo