AirPlay is a functionality that allows audio or video media streaming from your iPhone to compatible devices. The release of iOS 17 has further improved this feature by providing push notifications when you are near a commonly used AirPlay-compatible device, aiming to streamline the user experience.
While AirPlay is advantageous for sharing media across various devices, it may become inconvenient if you have multiple AirPlay-compatible devices around your home or share your space with others, potentially leading to unintentional media streaming to their devices.
However, the process to disable these automatic AirPlay notifications is quite easy and direct.
Turning Off AirPlay Suggestions and Connections from Settings
Launch the Settings app on your iPhone and tap on the 'General' option.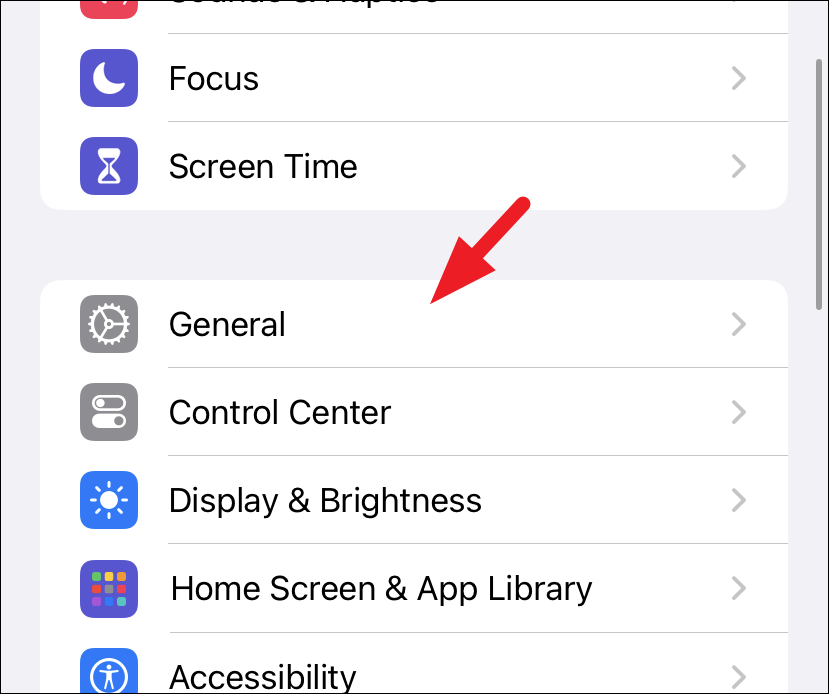 On the subsequent screen, tap 'AirPlay & Handoff' to continue.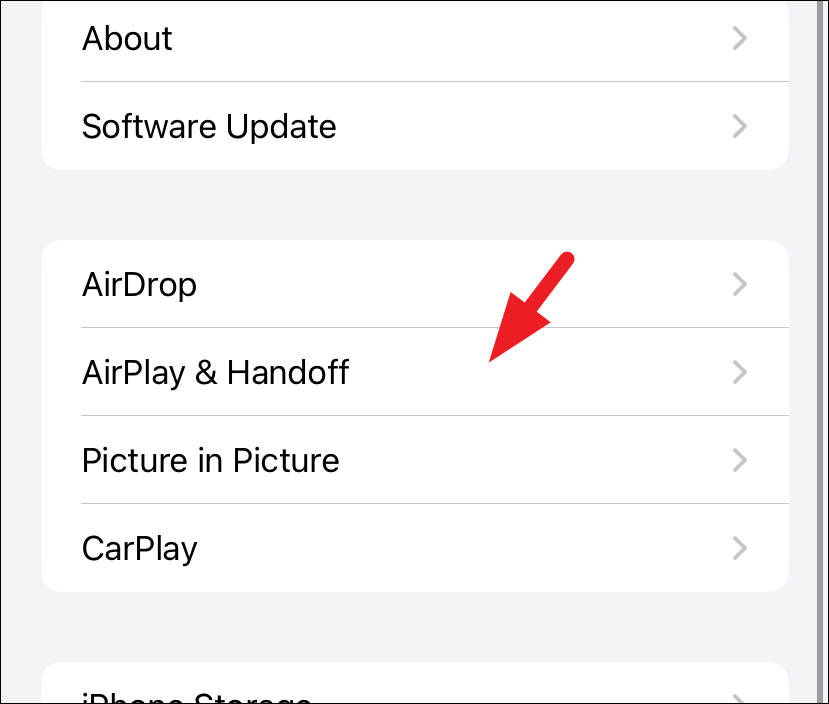 Tap on the 'Automatically AirPlay' option.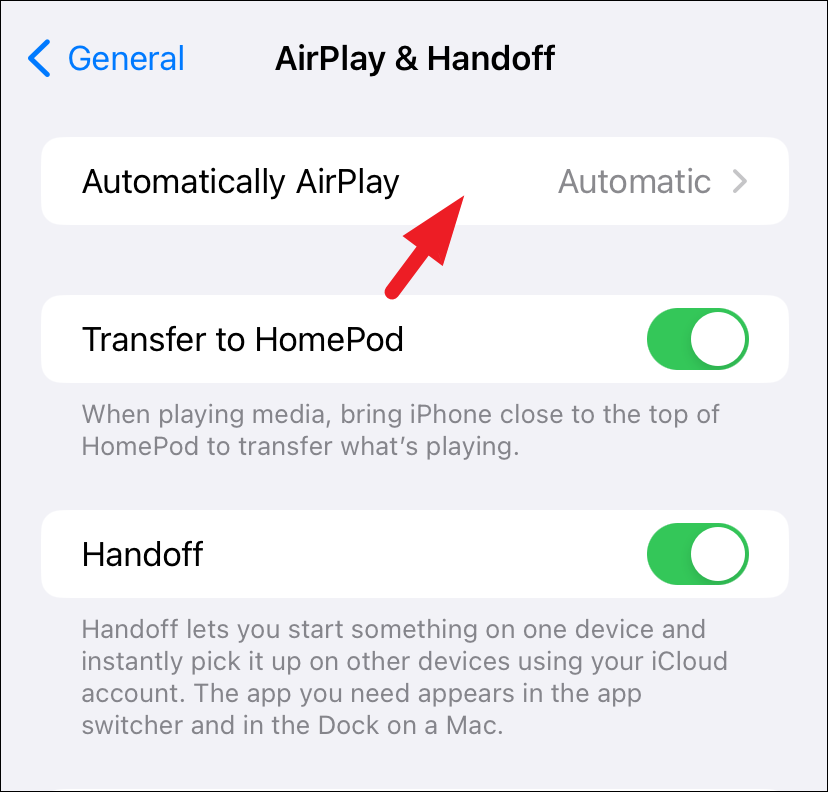 To prevent automatic AirPlay to compatible devices, select the 'Never' option. If you prefer to control AirPlay manually, select the 'Ask' option. This option will trigger a push notification each time a frequently used AirPlay-compatible device is detected in proximity.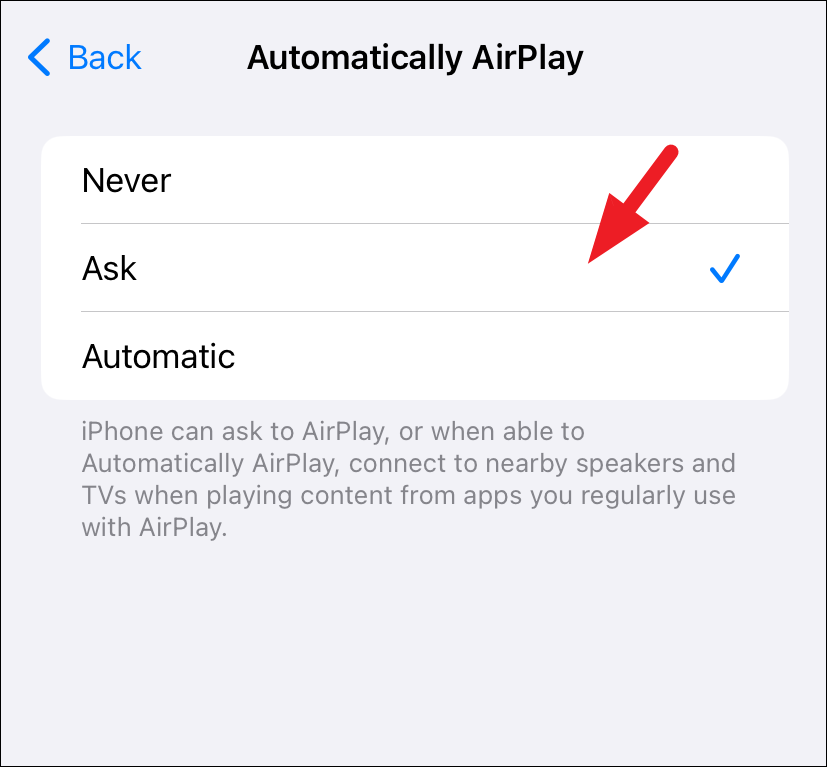 ---
The Automatic AirPlay function is a convenient tool for streaming media seamlessly to connected AirPlay-compatible devices. However, it can become a nuisance if you share your devices or your living space with others, as it may inadvertently stream content to their devices.