iOS 17 has brought forth a number of new features aimed at improving the iPhone user experience. One of the significant updates is to Apple's text prediction capabilities. As stated by Apple, the revised text prediction model is designed to be more intelligent, aiming to provide increased accuracy in predicting text.
The predictive text feature in iOS 17 uses a sophisticated machine learning model to guess your next word or part of a sentence, which can potentially increase your typing speed. This model employs machine learning algorithms to learn your typing habits and predict your next input. However, it should be mentioned that, at the time of writing this guide, the predictive text feature in iOS only supports the English language and does not support other languages.
Which iPhones Support the Inline Text Prediction?
All the iPhones that support iOS 17 will support the inline predictive text suggestions. For your ease of convenience, we have listed all the iPhone models that support iOS 17:
iPhone 15 and 15 Pro Series
iPhone 14 and 14 Pro Series
iPhone 13 and 13 Pro Series
iPhone 12 and 12 Pro Series
iPhone 11 and 11 Pro Series
iPhone SE (2nd Gen and 3rd Gen)
iPhone XR, XS, and XS Max
Toggle Predictive Text Suggestions from the Settings App
Predictive text suggestions on an iPhone can be managed via the Keyboard settings.
Launch the 'Settings' app on your iPhone. Then, navigate to the 'General' option.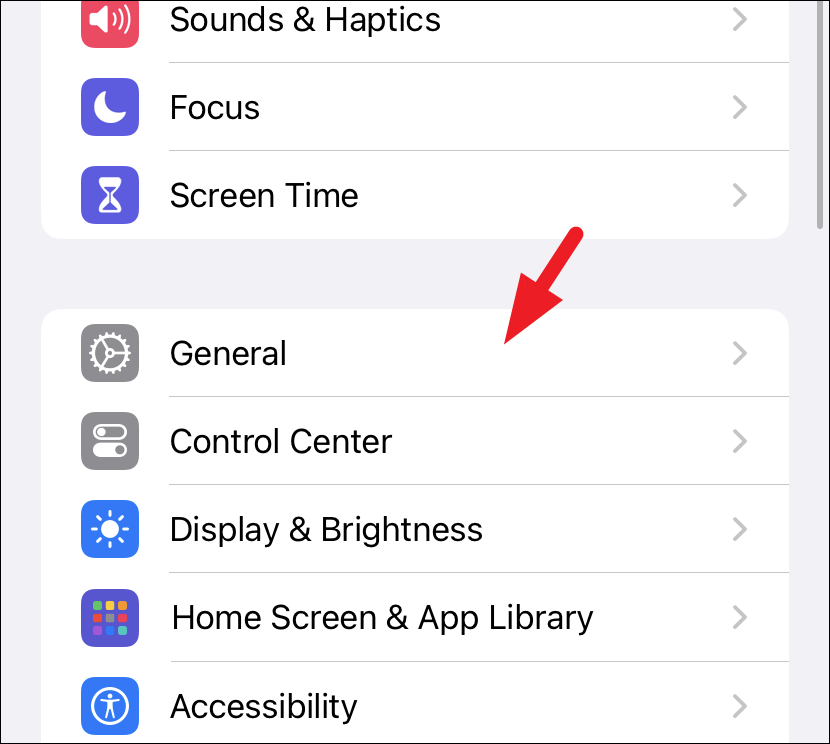 Select 'Keyboard' from General settings.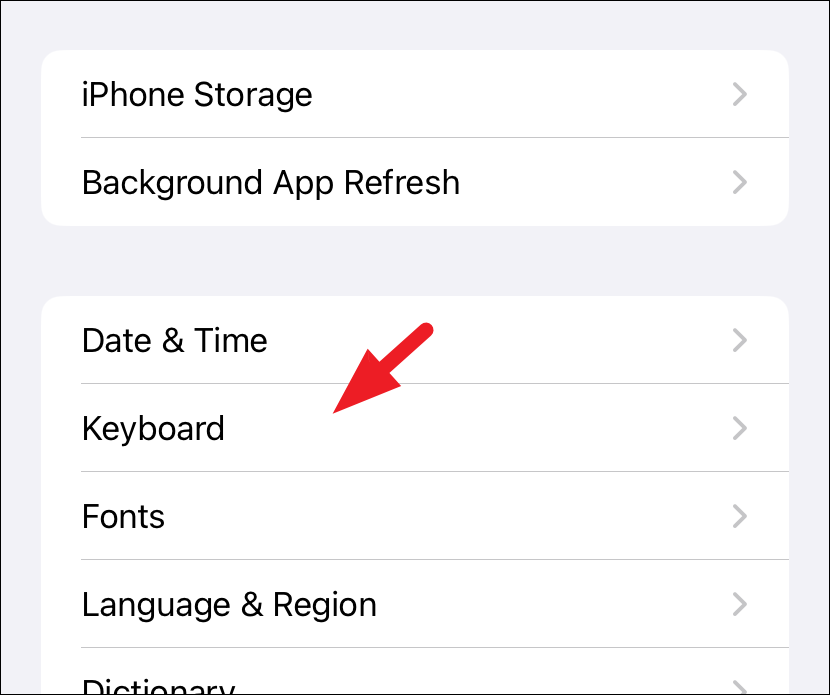 Toggle the 'Predictive' option to the 'On' position if you wish to enable it or the 'Off' state if you wish to disable it.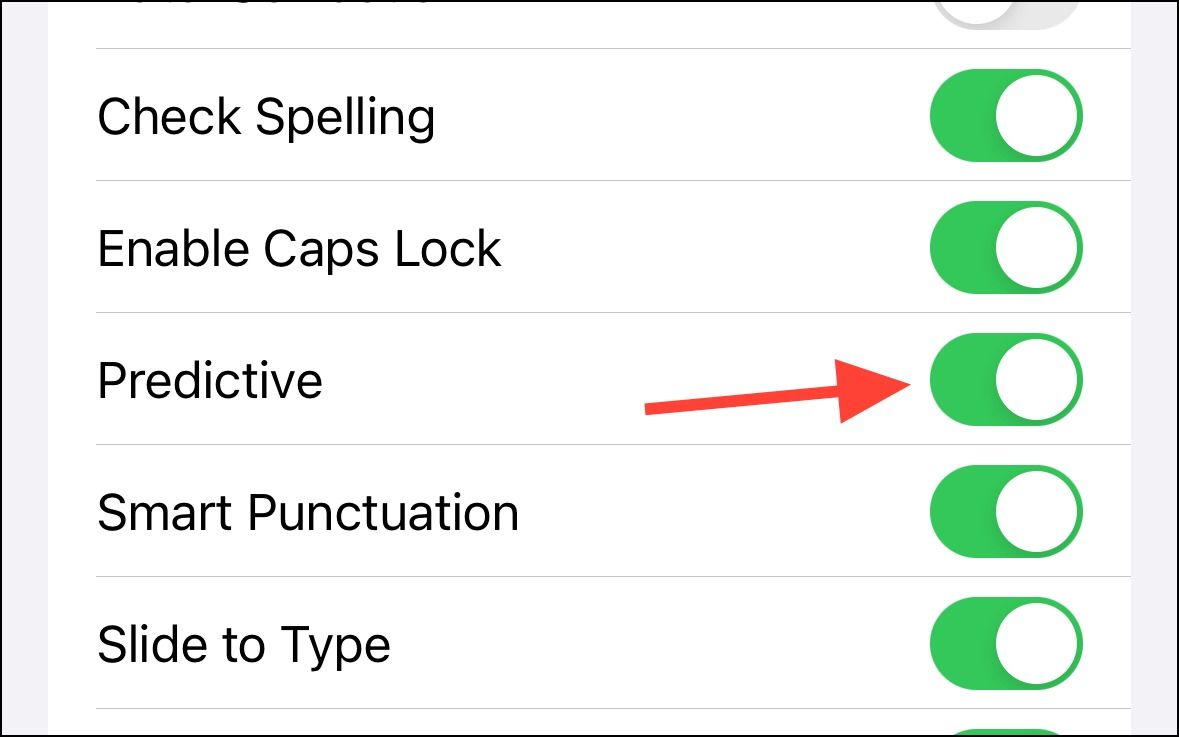 ---
When the predictive text feature is activated on your iPhone, it will suggest words or parts of a sentence as you type. To utilize these suggestions and complete your sentence, simply tap the spacebar on the keyboard.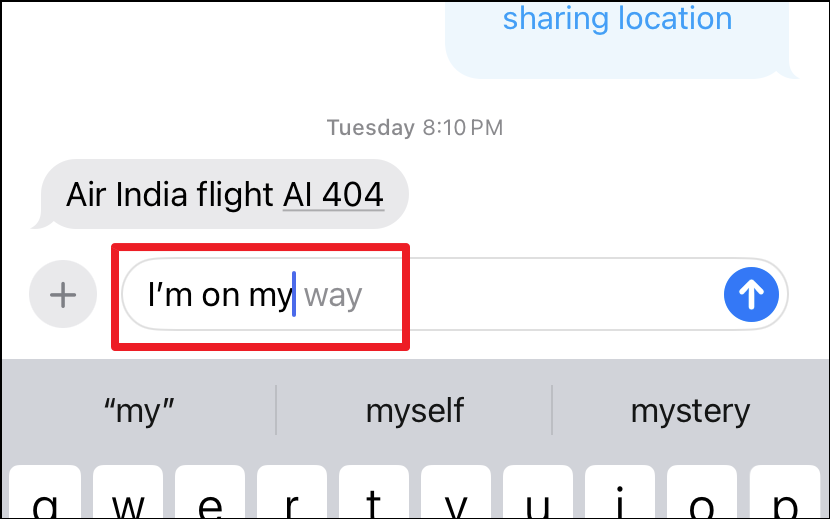 The feature is integrated into the iOS keyboard, ensuring its seamless operation across all third-party applications, including but not limited to WhatsApp, Facebook, and Twitter.
If you've enabled this feature but aren't seeing the suggestions, you might consider turning the feature off and then on again. This reset often helps to fix related issues.