The error code 0xc000001d has been hindering some users from starting Starfield on their Windows PC. This occurs irrespective of whether they accessed the game via an Xbox Game Pass or bought it directly from the Xbox app or Microsoft Store. Starfield is a fresh RPG from the acclaimed studio Bethesda, and it's available on Xbox consoles and Windows PCs.
If you encounter the error code 0xc000001d while trying to launch Starfield, here are some potential solutions you can attempt.
Fixing Starfield Error code 0xc000001d on Windows
Error code 0xc000001d is one of several other error codes, such as 0xc0000096, 0xc0000142, and 0xc0000005, that you may get when trying to play the Starfield game on PC. There's no harm in trying these troubleshooting steps if you're getting any of these errors.
1. Restart your PC
If your game keeps crashing with the error code 0xc000001d, the first thing you should try is to restart your computer. This will refresh the system and may fix the problem.
To do this, follow these steps:
Turn off your computer normally.
Unplug your computer from the power source for 30 seconds.
Plug your computer back into the power source and turn it on.
Launch the game again.
If the problem persists, you can try other solutions, such as updating your graphics drivers or running a system scan to check for corrupted files.
2. Close Background Apps
If your PC is old and not very powerful, you can improve the game's performance by closing any other programs that you're not using while you're playing. You can check how much of your CPU, memory, and disk resources are being used by opening Task Manager and looking at the Performance tab.
Close any programs that you're not using, such as browsers, video games, and music players
If you're using antivirus software, disable real-time scanning while you're playing the game.
Restart your computer before playing the game to clear out any temporary files or processes that may be running in the background.
3. Reset Game Save Data
Several users have claimed, resetting the save and config data fixed the Starfield 0xc000001d error. Here is a step-by-step instruction on how to repair Starfield game error:
Open File Explorer and go to the below game save location:
%LOCALAPPDATA%PackagesBethesdaSoftworks.ProjectGold_3275kfvn8vcwcSystemAppDatawgs
Delete everything inside the folder.
Next, go to the folder where Starfield is installed (usually C:XboxGamesStarfieldContent for Xbox Game Pass users). Delete everything inside the Content folder except for the DATA folder. The DATA folder contains the largest part of the game, so you need to keep it.
Make sure the 'Starfield.exe' file is also deleted in the install location.
Launch the Xbox app and go to the 'Starfield' game page.
Click the 3 dots next to the Play button and select 'Manage'.
After that, switch to the 'Files' tab and click 'VERIFY and REPAIR'.
This will scan the game files for any errors and repair them if necessary.
Once the scan is complete, try launching Starfield again. The error should be fixed.
4. Keep the Game Updated
When you're having trouble with Starfield and getting the 0xc00001d error, the first thing you should do is update the game. Updates often include fixes for known bugs and glitches, so it's a good idea to keep your game up to date even if you're not having any problems.
Usually, you'll be prompted to update the game when you start it up, but if not, you can check for updates manually in the game's settings.
5. Enable AVX Extension
The error could also pop up if the AVX instructions are disabled on your PC. AVX extensions can provide a significant performance boost for applications that use vectorized algorithms. If your CPU supports AVX extensions, you can enable them with these steps:
Run Command Prompt as an administrator.
Type the following command and press Enter:
bcdedit /set xsavedisable 0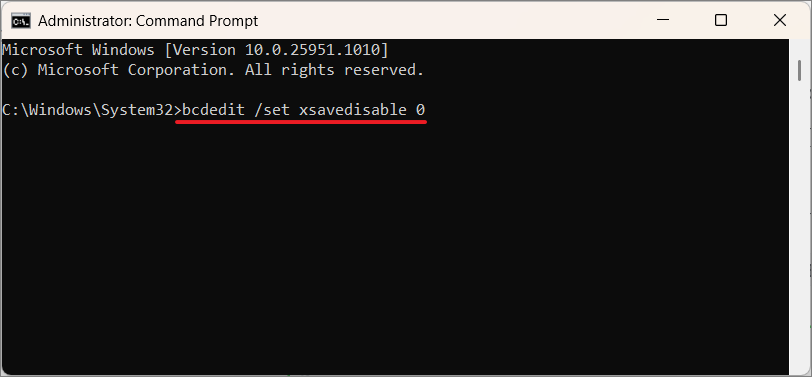 Restart your computer.
After restarting, your CPU's AVX will be enabled, and you should be able to play Starfield without any problems.
If this doesn't fix the issue, enable AVX extensions in your BIOS or UEFI settings.
Open your BIOS or UEFI setup menu, and look for a section called 'Overclocking' or 'Advanced Settings'.
In this section, you should find an option to enable AVX extensions. Enable 'AVX Extensions' or AVX Instructions' and save your changes.
Then, restart your computer.
6. Update Graphics Card
Since Starfield is a new game, it may have some bugs. GPU manufacturers like Nvidia regularly release patches and optimizations for their graphics cards whenever a new major PC game is released, so that the game can run smoothly. So, it's necessary to keep your graphics card updated.
Right-click the Start menu and select 'Device Manager'.
Click 'Display adapters' to expand the list.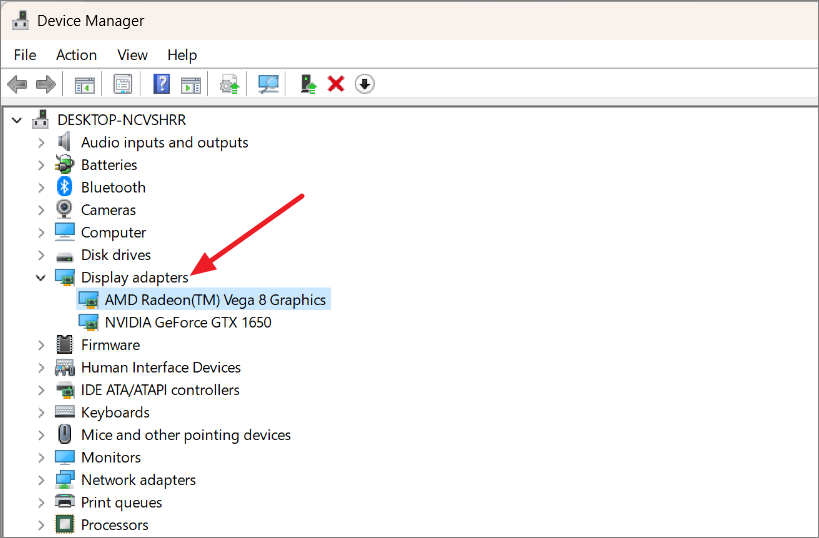 Right-click your graphics card and select 'Update driver'.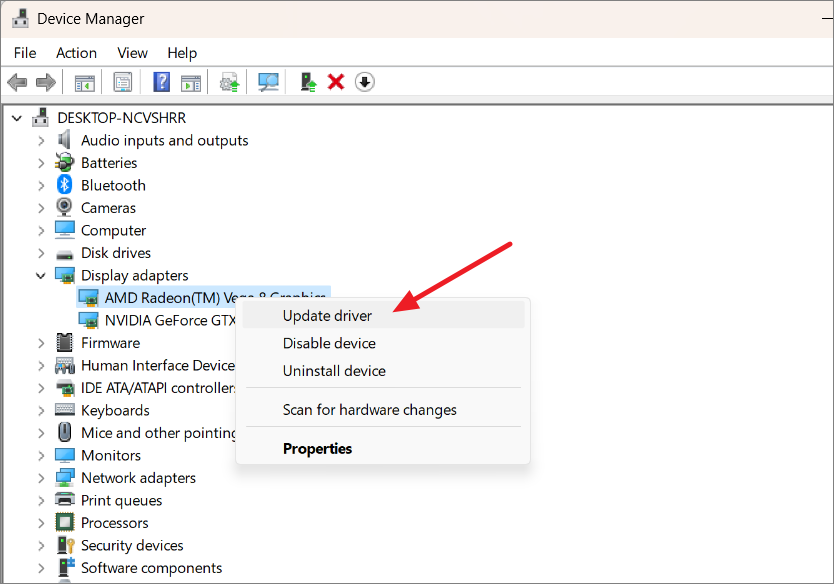 Select 'Search automatically for drivers'.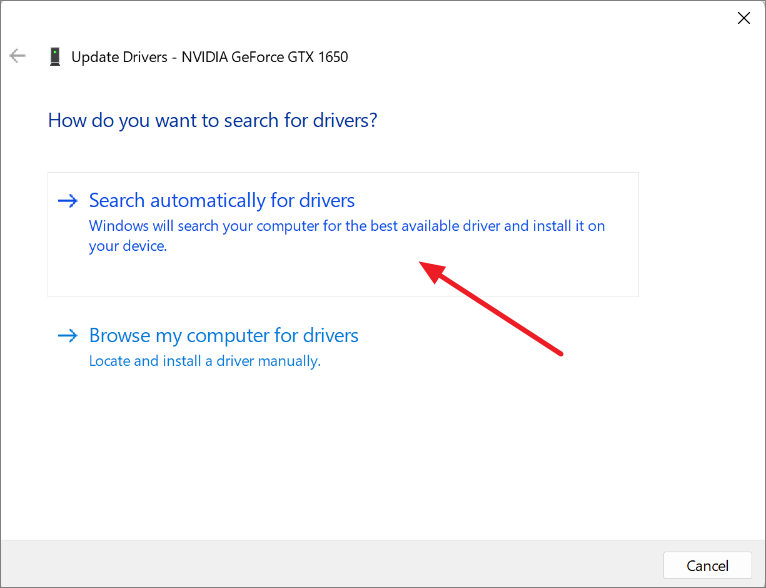 If an update is available, Windows will download and install it. After that, restart your computer to apply the changes.
If Windows can't find an update, you can download the latest driver from the website of your graphics card manufacturer or your laptop manufacturer:
7. Run the Game as an Administrator
Sometimes, running a game as an administrator can give it the permissions it needs to run properly. To run the game as an administrator, right-click on the game executable file and select 'Run as administrator'.
8. Delete GPU Cache
Deleting the GPU cache files may fix the error code 0xc000001d. Here's how you can delete GPU-cached data on your PC:
Press Windows+R to open the Run dialog box.
Type or paste: %LOCALAPPDATA%AMDDxCache (for AMD GPUs) or %LOCALAPPDATA%NVIDIADxCache (for NVIDIA GPUs) and press Enter.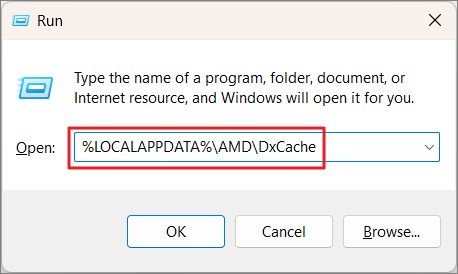 Delete all of the files inside the DxCache folder.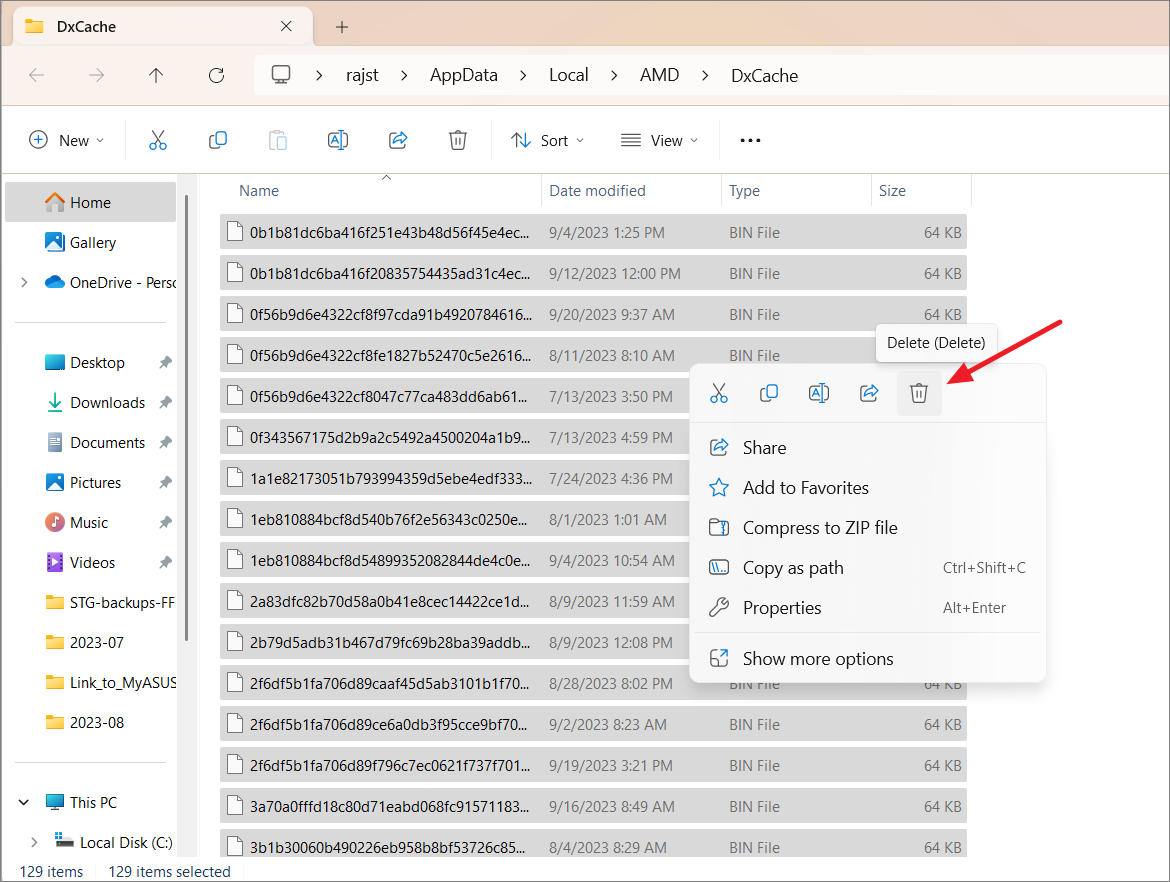 After that, open the Run command again, type or paste %LOCALAPPDATA%Starfield , and press Enter.
Delete the pipeline.cache file in the Starfield folder.
Then, restart your computer, launch the Starfield game, and see if the error code still appears.
9. Turn off GPU Overclocking
Overclocking your GPU can sometimes cause problems with system performance or game launching. While overclocking can improve gameplay performance, it can also conflict with some games.
10. Reinstall the Game
If you've tried all of the above steps and you're still getting the error, you may need to reinstall the game. Uninstall the game and delete all associated files, restart your PC, and install it again.
If you are still having problems installing the game from the Xbox app, you can also try downloading and installing the game from Steam.
11. Contact Bethesda Support
If you're still having problems after following these steps, you can try contacting Bethesda support for further assistance.
That's it, guys. We hope this post helps you fix this annoying error and lets you play the game.