You're amidst a brainstorming session, ideas are flowing faster than a caffeine-fueled squirrel, and you're jotting them all down in your trusty Notes app on your iPhone. Suddenly, you're struck with an epiphany – the idea connects perfectly into the note you created yesterday. Wouldn't it be great if you could connect these individual, sparkling idea bubbles cohesively?
Well, iOS 17 has your back; your Notes don't have to be a jumble of ideas anymore. With just a few taps, you can create links between notes, turning your iPhone into a playground for your ideas, where they can hop, skip, and jump from one to another.
How Does It Work?
It's as simple as it seems. The Notes app now allows you to create links to notes you previously created in the app in a note itself. Notes app would never have been the go-to for users who love an organized personal knowledge management system. But with iOS 17, they don't have to turn to third-party apps for this.
Whether your Notes app is your go-to place to jot down To-buy lists, ideas for your novel, or both, you can have a sophisticated system where jumping from one note to another won't be a headache.
Imagine having your own personal Wikipedia, but instead of filling up with trivia about the longest-living organisms on Earth or the backstory of your favorite superhero, it's filled with your thoughts and ideas, all interconnected in a symphony of creativity.
Adding Links to Notes
Linking Notes is extremely easy, as it should be. If it were complicated, what would be the point?
Now, there are two ways to insert a link to another note in your note. You can either link the note to some text in your current note, or you can simply insert the link – just like hyperlinks.
So, either long-press on empty space in the note or select the text you want to create the link for and tap it. Tap the '>' arrow from the pop-up menu that will materialize on your screen.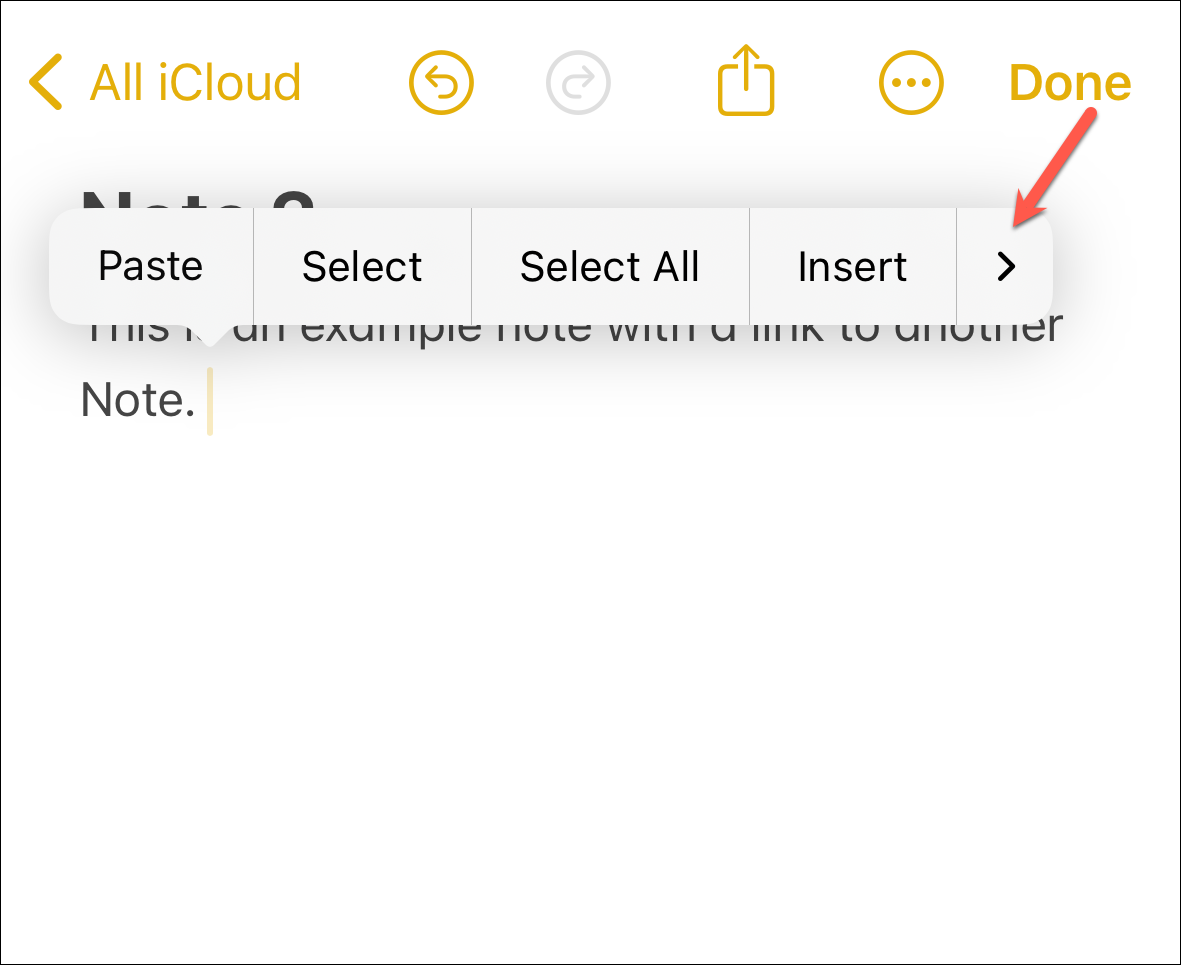 Then, tap the 'Add Link' option.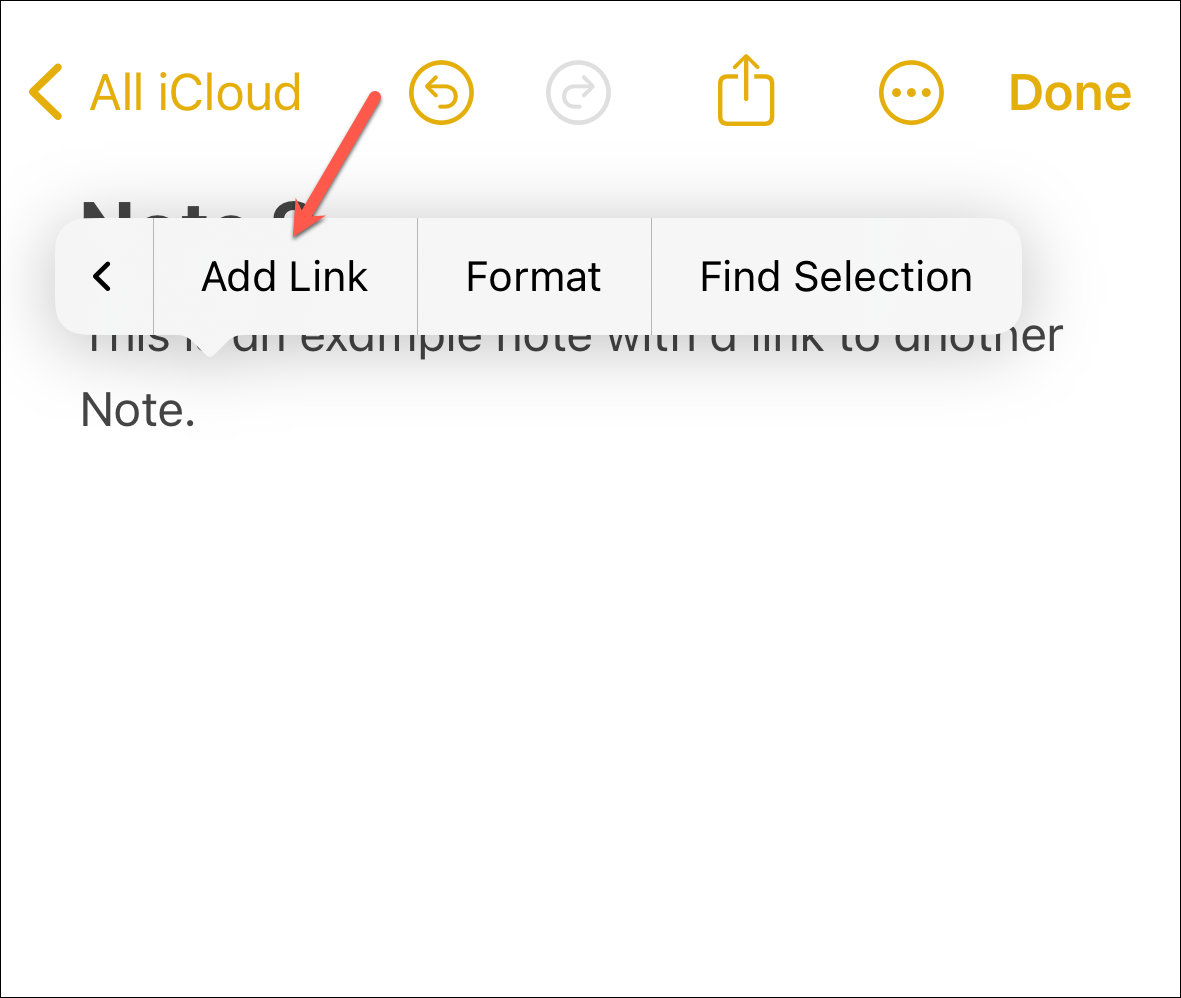 Now, search for the note you want to link using its title. (P.S. You can even enter a URL here.)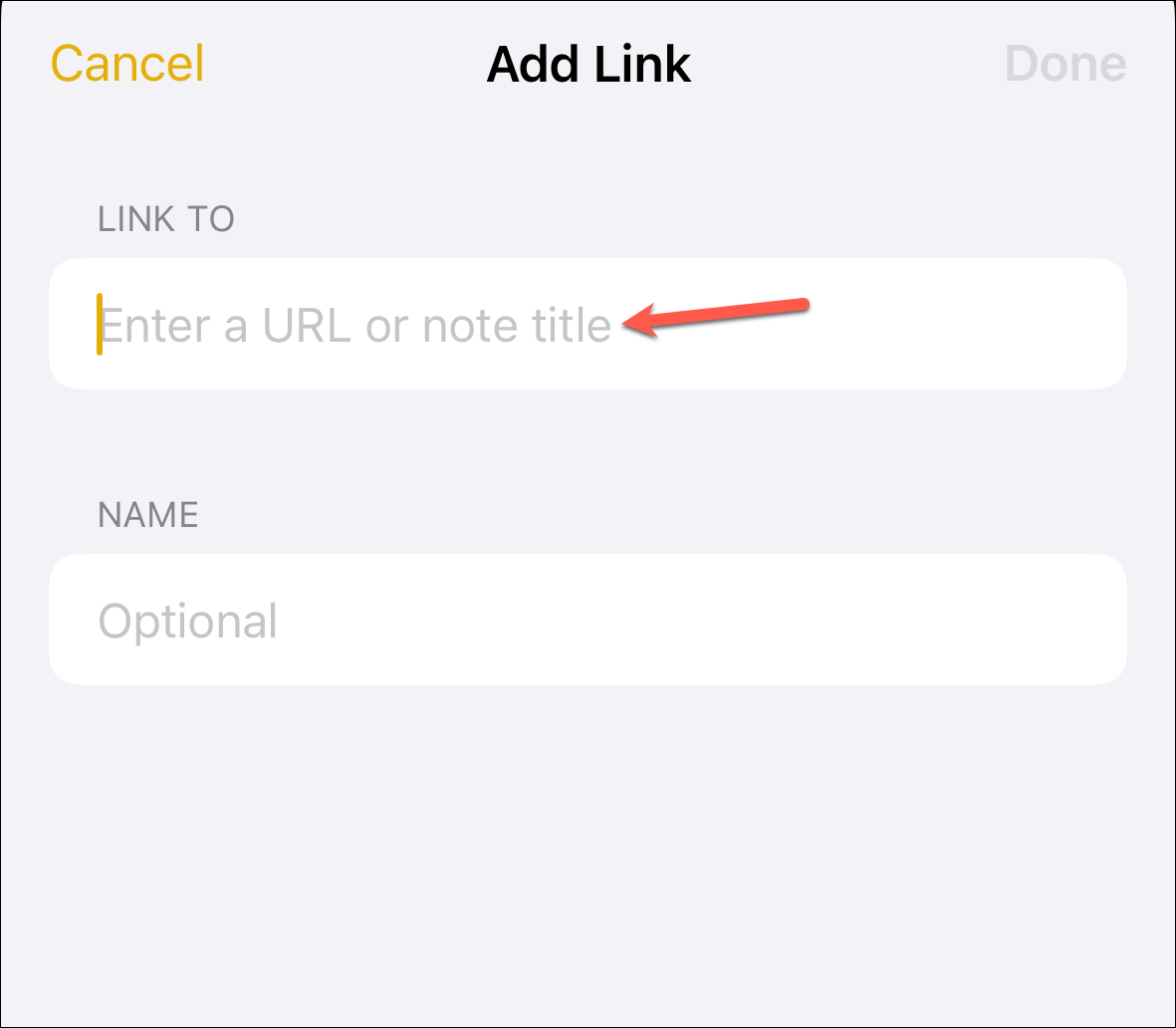 Then, tap on the desired note from the search results to link to it.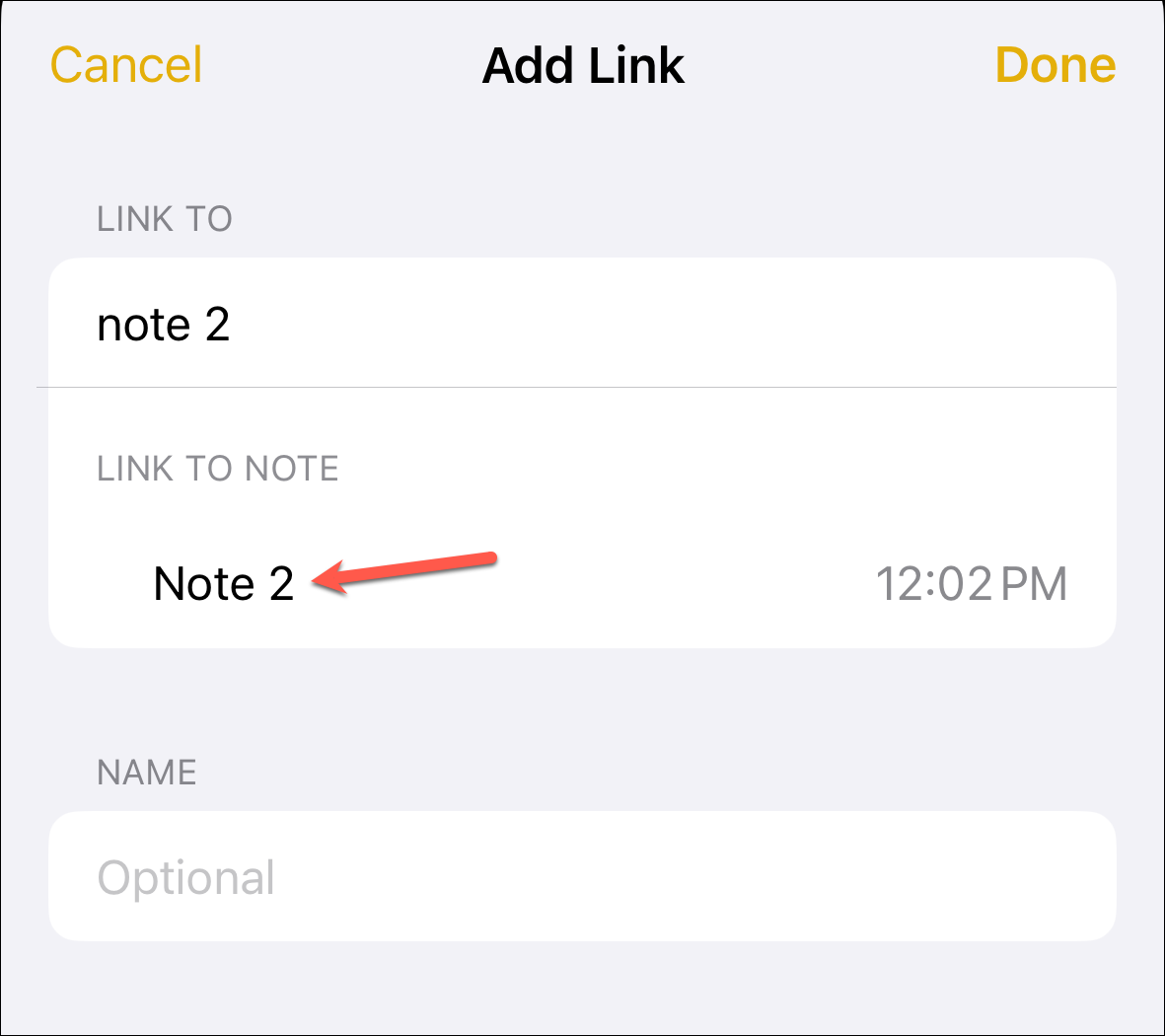 Next, you can enter a name for the link or use the note title as the name. One of the two things will happen depending on how you add the link. If you add the link to an empty place, the toggle for the 'Use Note Title as Name' option will be turned on by default. This is the best option if you're a fan of simplicity; the original title will result in a clear, crisp, and unambiguous linkage.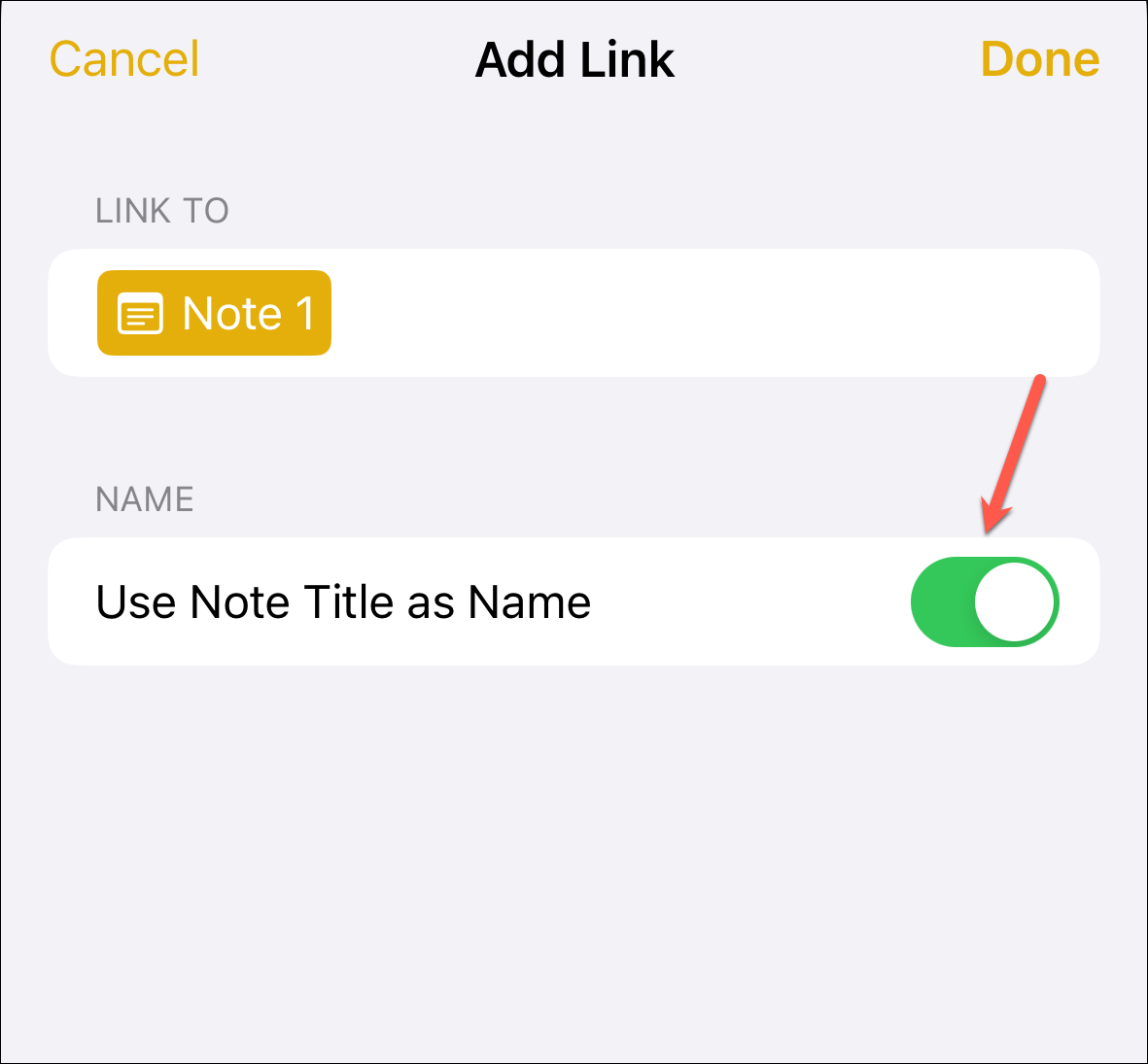 However, if the note title is inappropriate for the link, you can turn it off and enter an alternative title.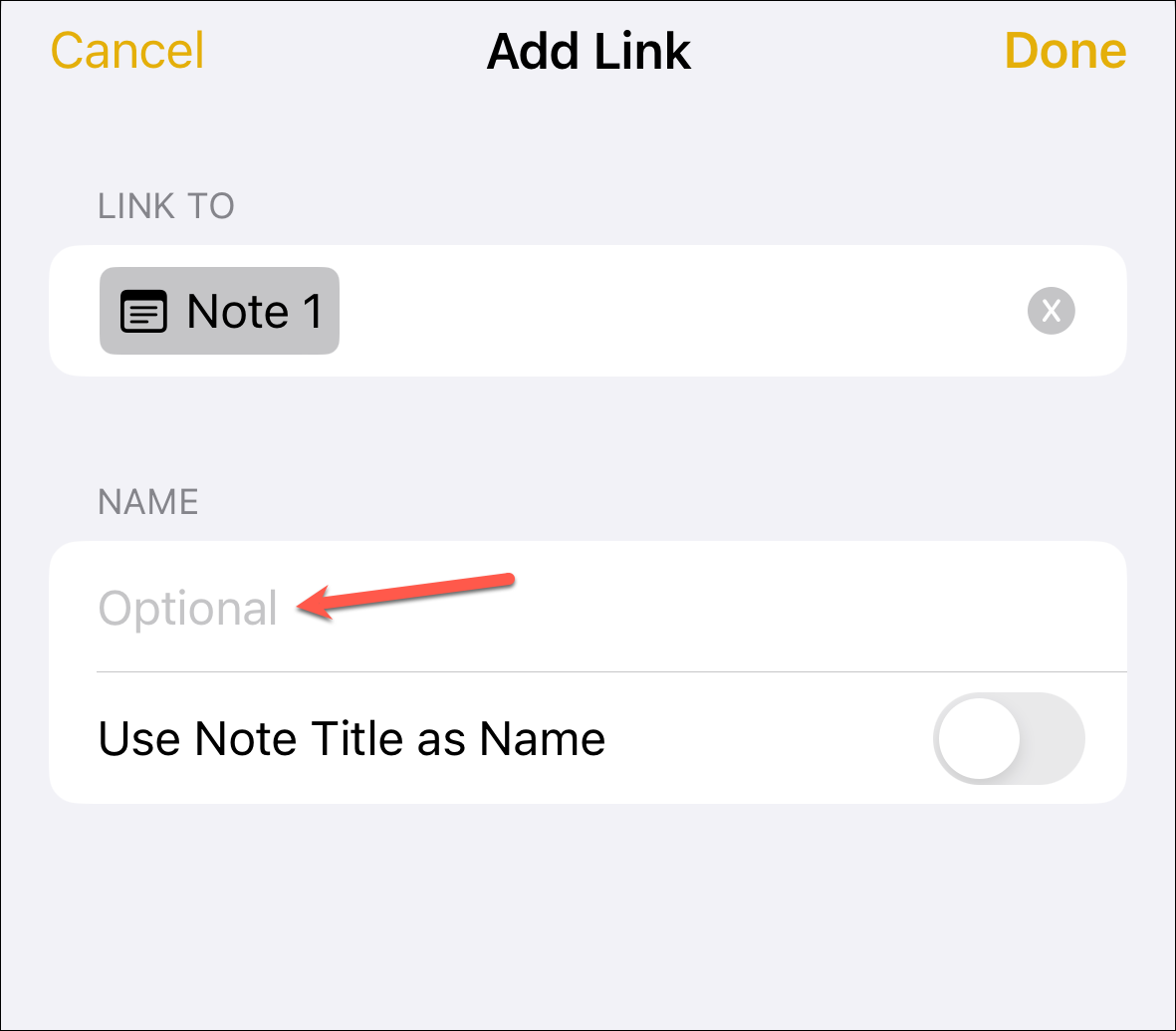 However, if you add it to some text, the toggle will be turned off by default, and the text will be the link's title.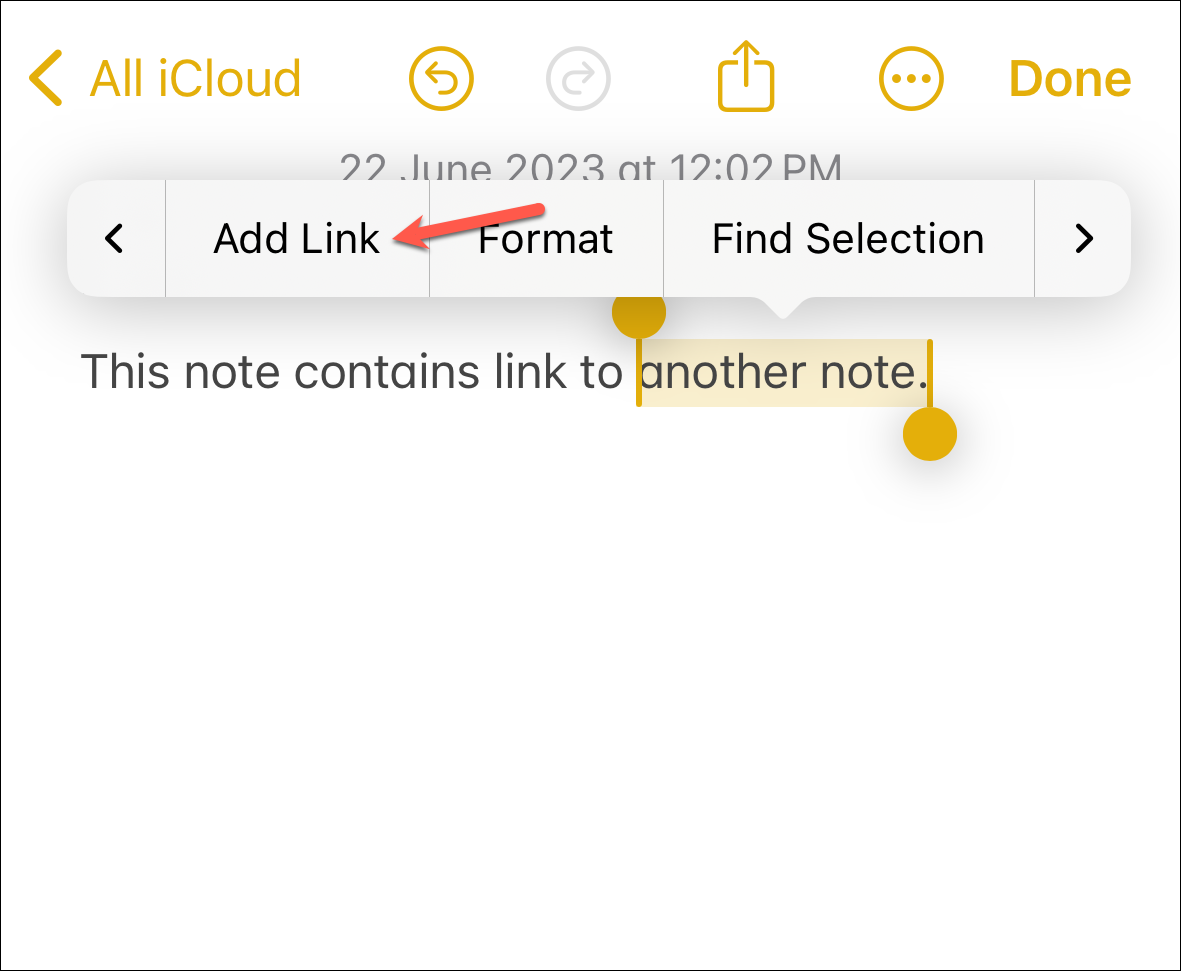 You can edit the text (title) while creating the link or enable the toggle for 'Use Note Title as Name'. But bear in mind that doing so will replace the text you selected.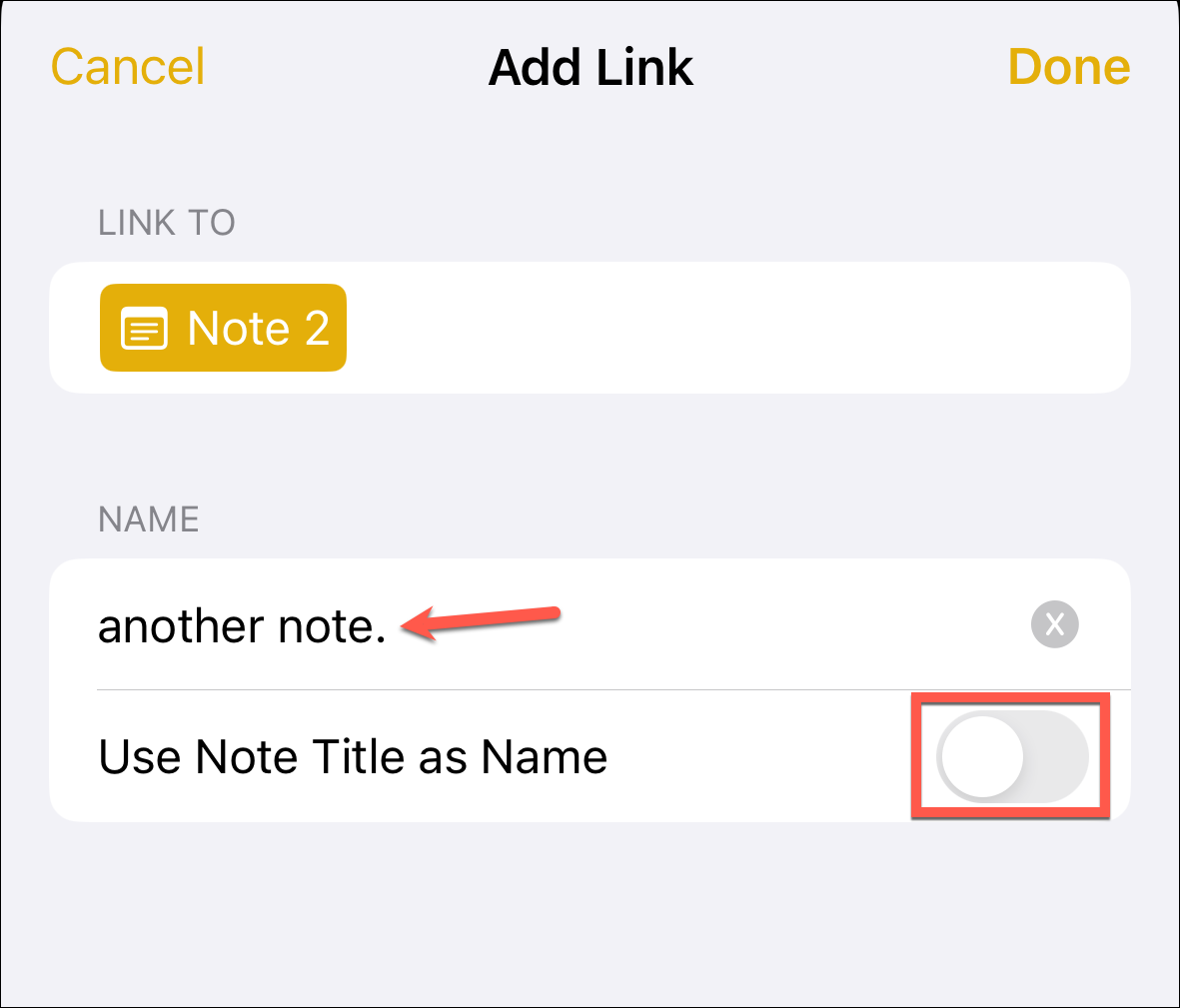 Tap 'Done' in the top-right corner of the screen to save the link.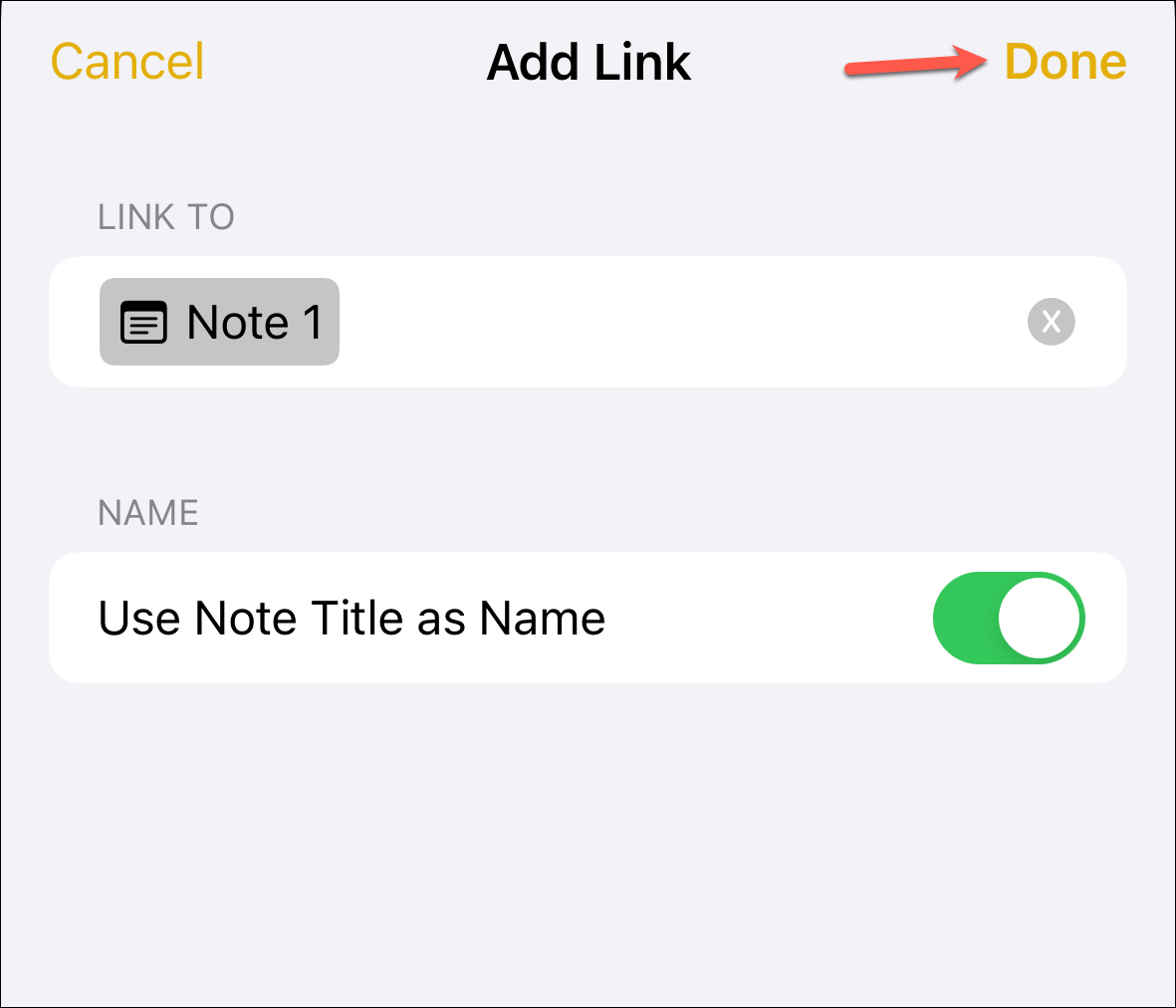 Once you're done, the link appears as a charming piece of underlined text in the classic Notes yellow color, waiting eagerly for your tap to whisk you away to the note you linked to.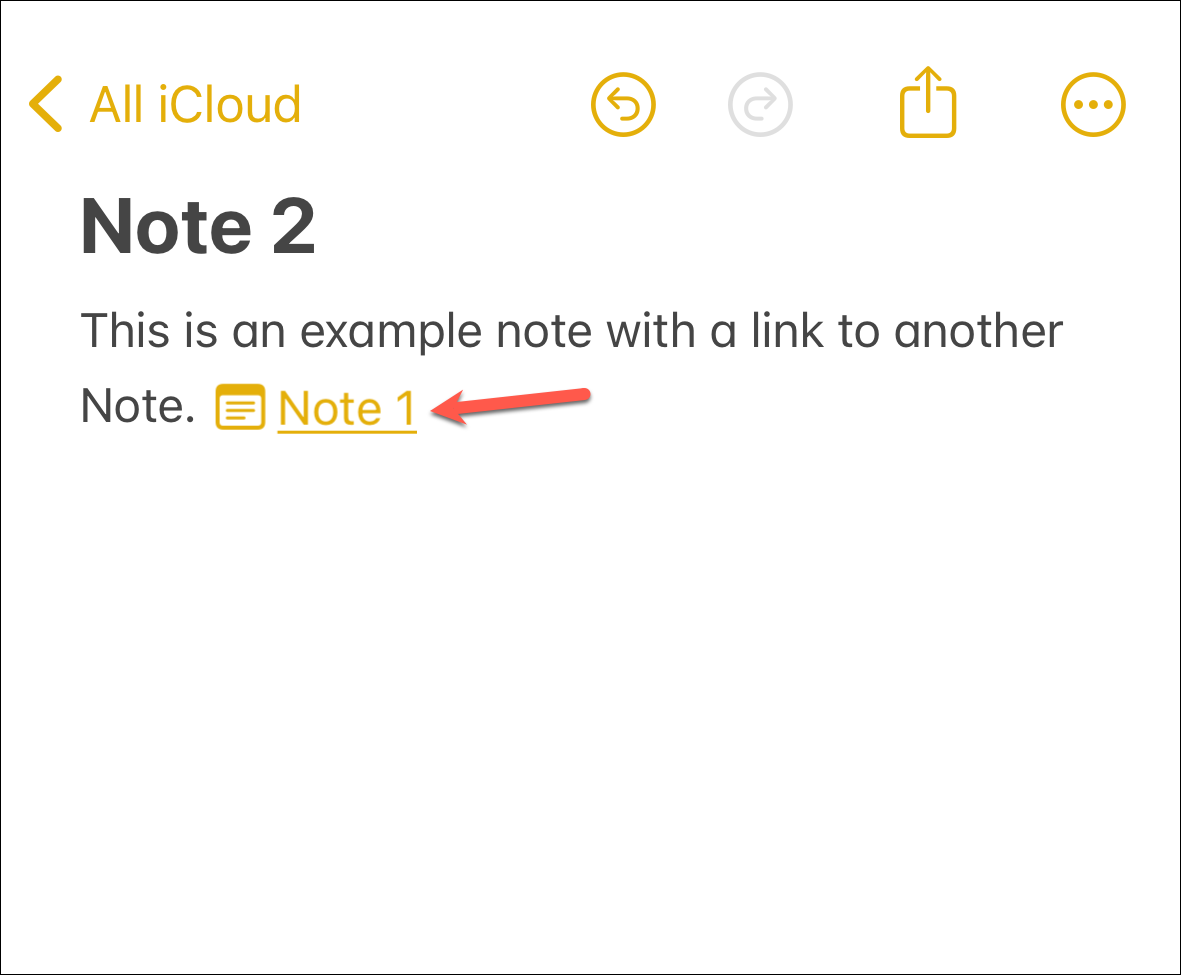 But wait, there's more! For those of you who love shortcuts as much as the next cat loves knocking things off tables, this one's going to blow your mind:
By simply typing two 'greater-than symbols (>>)' into a note, a list of your six most recently modified notes will pop up.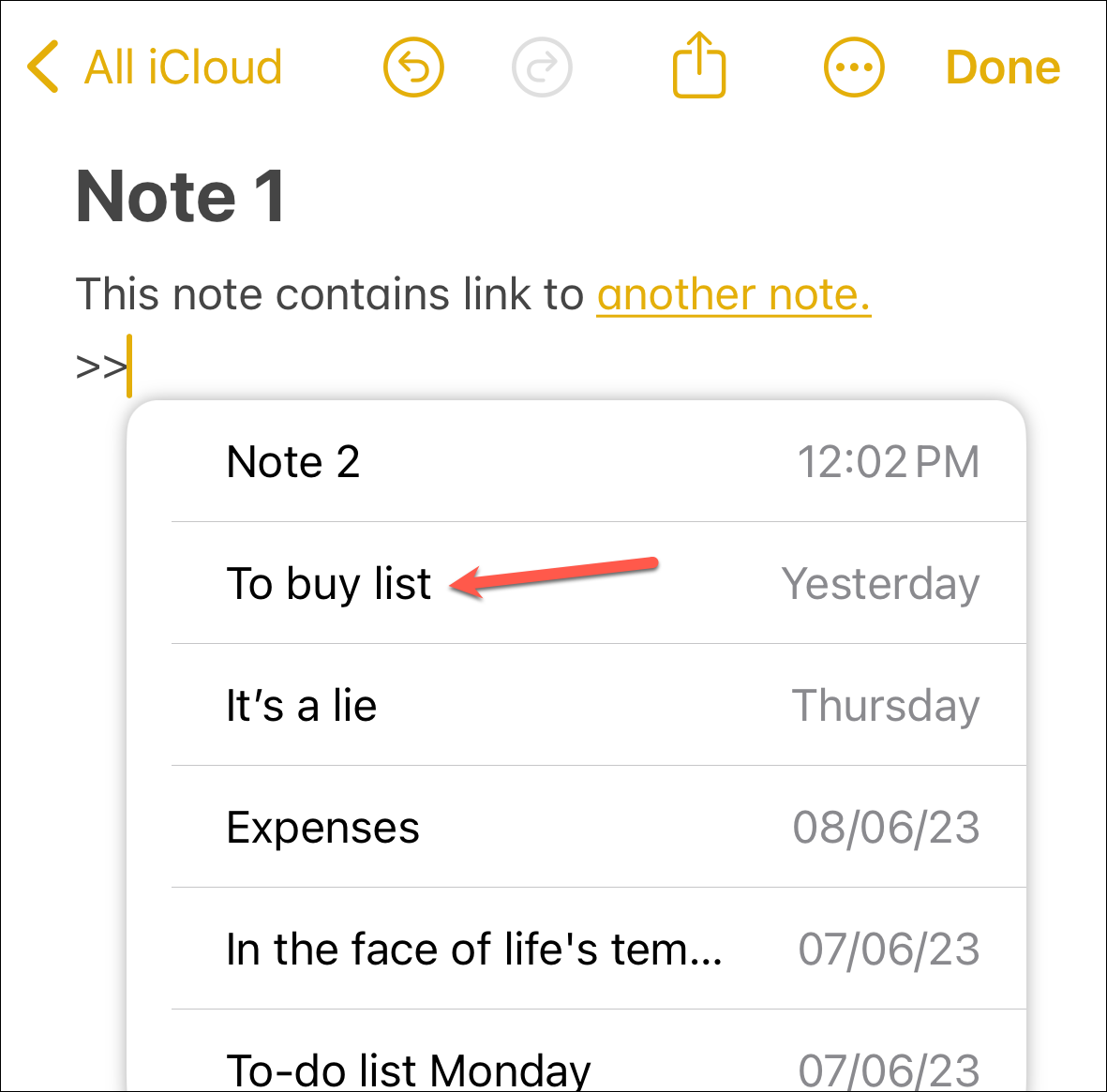 Tap one, and it will instantly add a link to that note. Ah, the sweet efficiency of technology!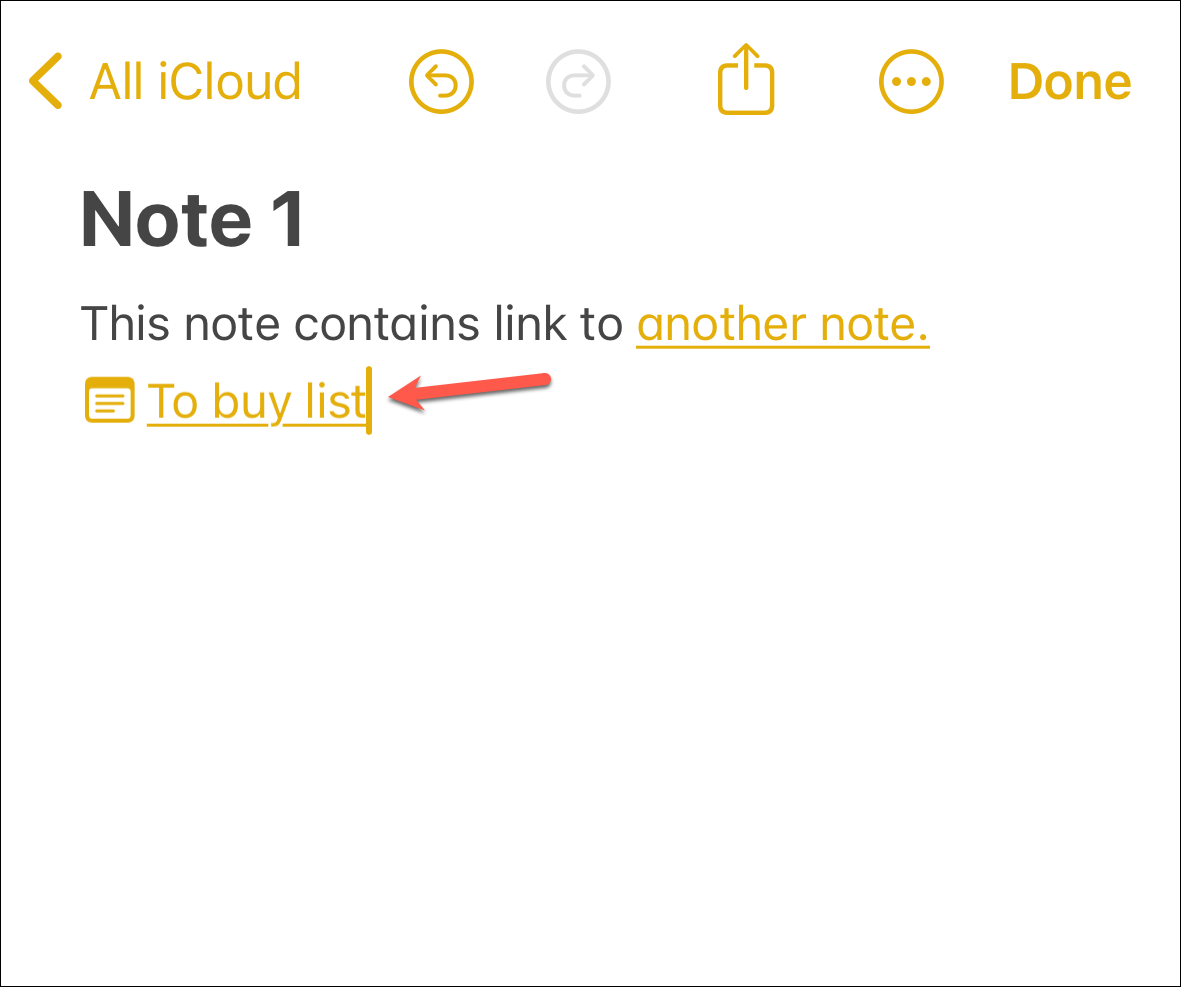 ---
That's it, folks. And since the note linking feature isn't exclusive to your iPhone and you can find it in iPadOS 17 and macOS Sonoma as well, you can now create wiki-style collections of interlinked notes across your devices, giving you the superpower to organize your thoughts or to-do lists.