With StandBy Mode, your iPhone can turn into a smart display while it's on its side and charging. You can use it to display widgets or turn your iPhone into a table clock or a photo frame.
While StandBy Mode was a separate feature on its own, it didn't have separate features that would allow you to configure its behavior; it depended entirely on your iPhone's Always-On Display. If your AOD was enabled, StandBy would not turn off. Otherwise, it would turn off after 30 seconds, and you had to wake it up. Of course, we're talking about models that have an AOD, i.e., iPhones 14 Pro, 14 Pro Max, 15 Pro, and 15 Pro Max. For iPhones without an AOD, StandBy Mode will turn off after 20-30 seconds of inactivity.
But if you update your iPhone to iOS 17.1, StandBy Mode has its own settings that won't depend on the AOD. So, if you're one of those users who want StandBy mode to be active for more than 20-30 seconds but don't like to have Always On Display enabled, this update just solved all your woes.
To make StandBy Mode never turn off, follow these steps:
Open the Settings app on your iPhone.
Then, update your iPhone to iOS 17.1 if you haven't yet by going to General > Software Update.
Once your iPhone is updated, go back to the Settings app, scroll down, and navigate to 'StandBy'.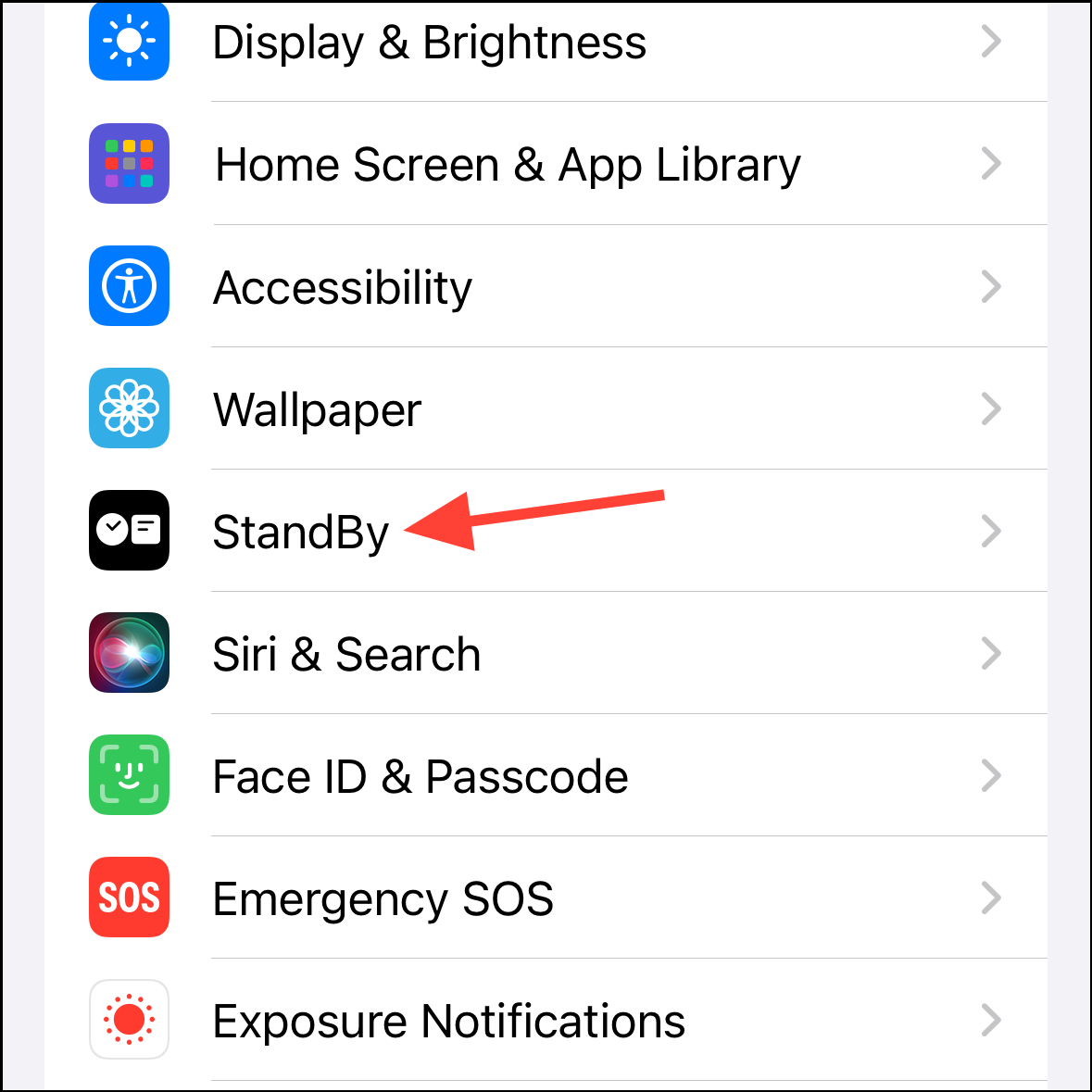 Then, go to the option for 'Display'.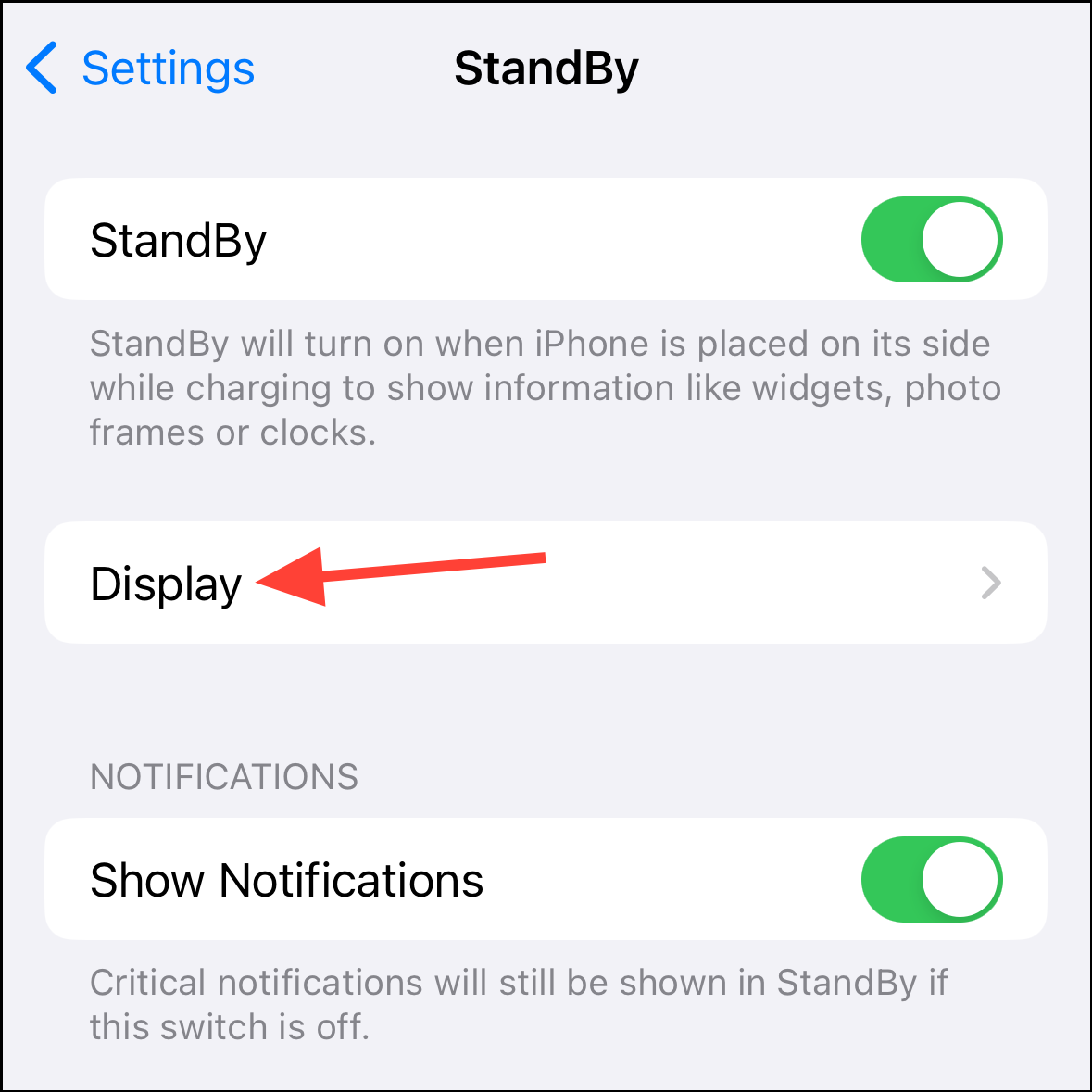 By default, the setting will be configured to 'Automatically'. In Automatic, the display intelligently turns off when you're not in the room, and it is dark. It detects motion to wake the StandBy at night.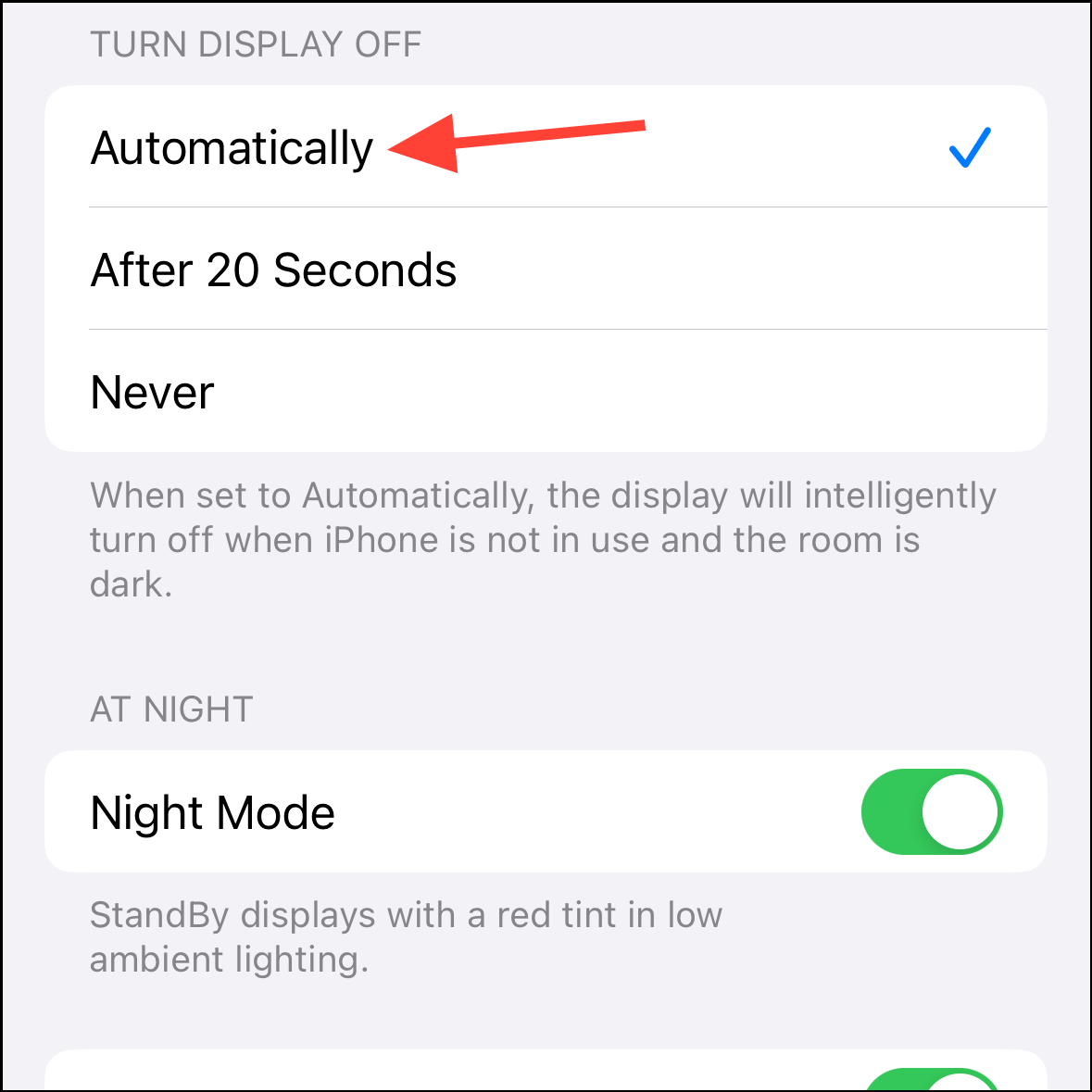 While it'll be the perfect setting for most folks, if you don't want it to ever turn off, choose 'Never' from the options. The other option turns off the display after 20 seconds.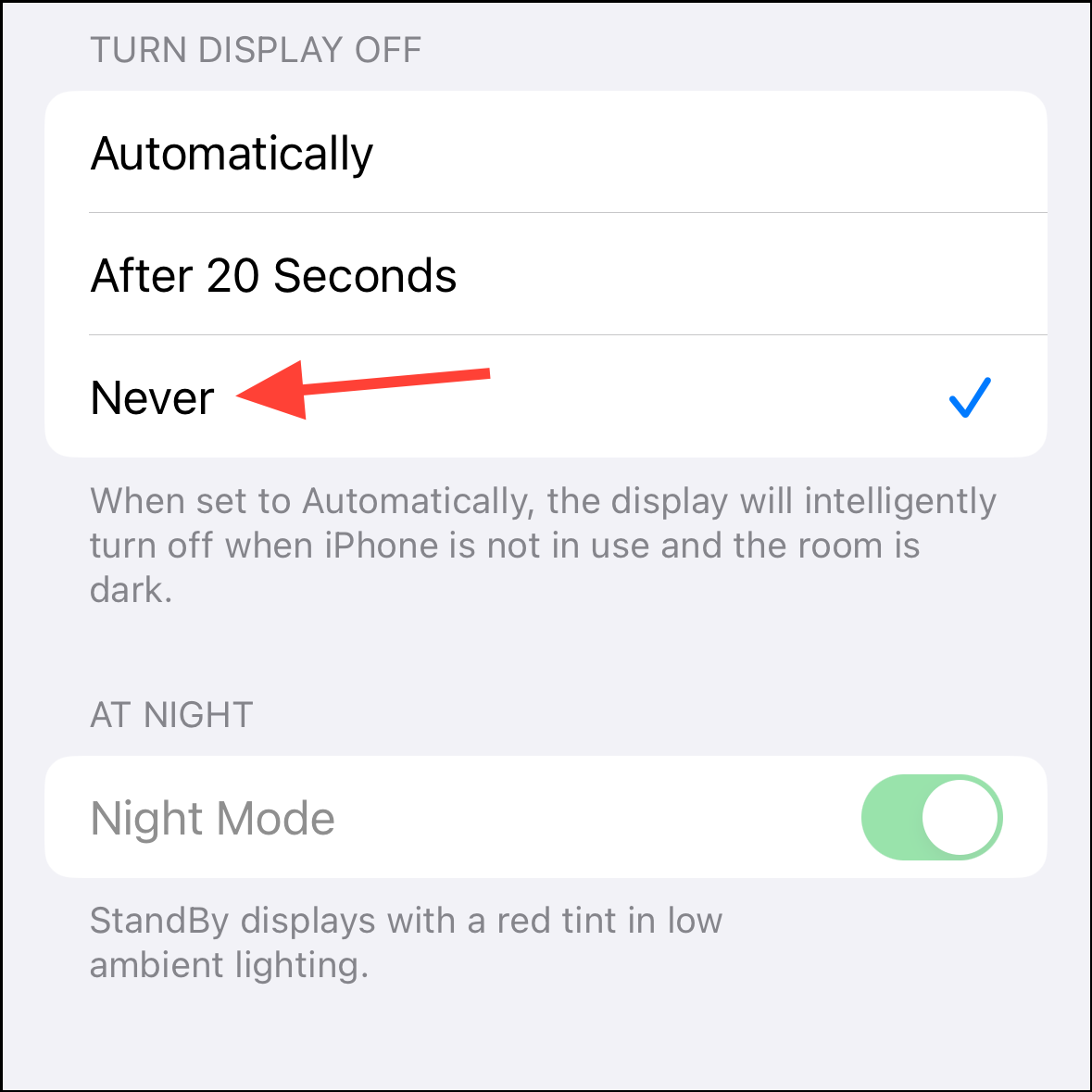 ---
By altering this setting, you've now set your iPhone display to remain active in Standby mode indefinitely while your iPhone is charging and on its side, or at least until you decide otherwise and change the setting again. Note that when your display is set to never turn off in StandBy, you cannot alter the Night Mode setting, which makes StandBy display a red tint at night.