YouTube is a popular video-sharing platform with over 2 billion monthly users. It offers a wide variety of content, including educational videos, cartoons, music videos, and more. However, YouTube also contains some inappropriate content, such as violence, sexual content, profanity, and hate speech.
As a parent, you may be concerned about the content your child is exposed to on YouTube. Fortunately, there are a number of things you can do to make YouTube kid-friendly.
YouTube offers several ways to filter out adult content, including Restricted Mode, the YouTube Kids app, and supervised YouTube accounts. Restricted Mode is better suited for older kids, while YouTube Kids is designed for younger kids.
While these built-in features usually take care of protecting your kids from unwanted content, you may need to take additional measures to make YouTube completely safe for them.
1. Monitor Your Kids YouTube Activity 
The best way to keep kids safe on YouTube is to supervise them closely while they're using it. You should pay attention to what your kids are watching and interacting with, including the videos they're playing, the comments they're making, and the types of content they're consuming.
Parents may also want to consider setting up a separate YouTube account for their children so it's easier to track their activity. There are also a number of third-party apps that can help parents keep track of their kids' YouTube usage, such as screen mirroring apps, remote monitoring apps, and daily app usage report apps.
You can also watch videos with your child. This is a great way to bond with your child and to learn more about what they're watching.
2. Enable Restricted Mode in YouTube
YouTube offers various features to improve safety for kids on the platform, and one of those features is Restricted Mode. It is a lesser-known safety feature designed to filter out mature content on YouTube.
Restricted Mode in YouTube helps make YouTube safe for kids by using a variety of signals, such as video titles, descriptions, metadata, community guidelines reviews, and age restrictions, to identify and filter out potentially mature content. This includes content that is sexually suggestive, violent, or otherwise inappropriate for children.
Restricted Mode is not perfect, and it is important to note that it is not a substitute for parental supervision. However, it can be a helpful tool for parents who want to help keep their children safe online.
You can use Restricted Mode in two ways:
On a shared device: Enable Restricted Mode on your child's device, so they won't see inappropriate content, without affecting what you see on your device.
On individual devices: Enable Restricted Mode on all your kids' devices to block potentially inappropriate content.
To enable YouTube Restricted Mode, follow these steps:
Sign in to the YouTube website and go to the home screen.
Click on your profile image or icon located in the upper-right corner of the screen. Then, select 'Restricted Mode: Off' from the menu.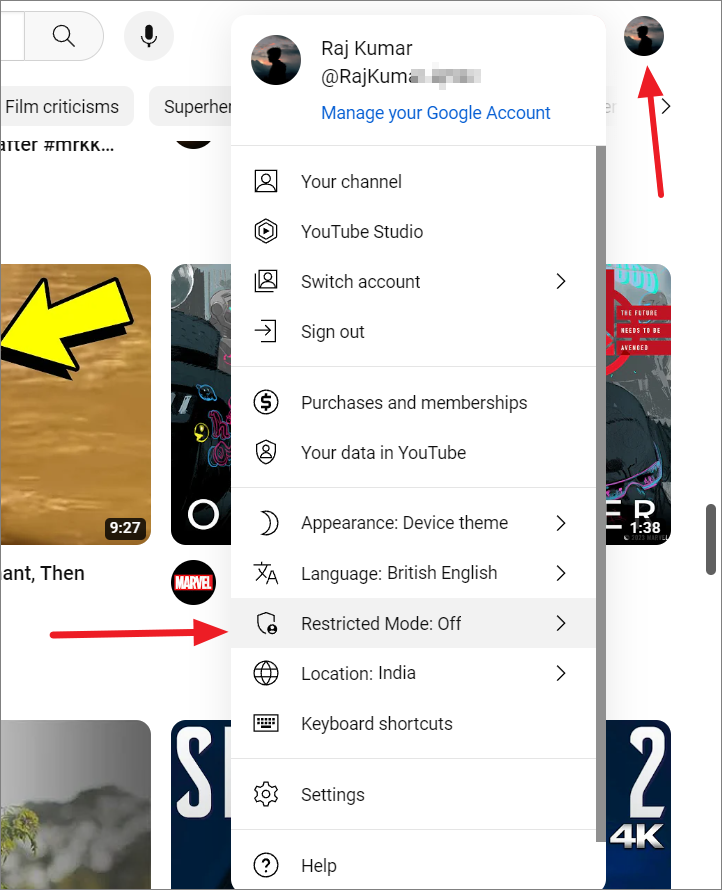 3. After that, 'ACTIVATE RESTRICTED MODE', toggle the slider to turn on this feature.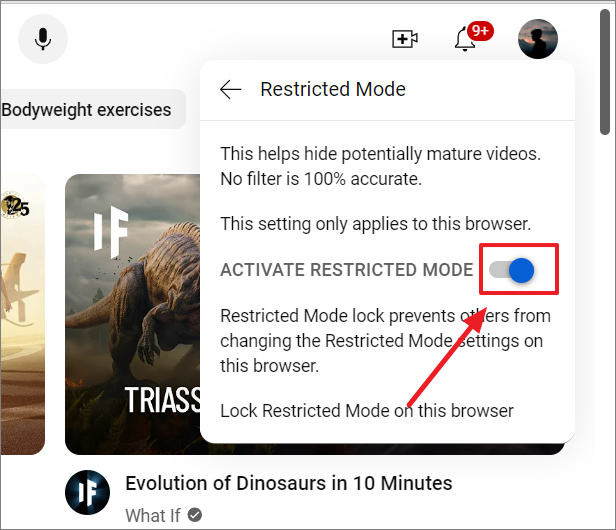 The page will refresh, and YouTube will now filter out inappropriate content.
To prevent your child from turning off Restricted Mode, go back to the Restricted Mode settings, and click 'Lock Restricted Mode on this browser' below the slider.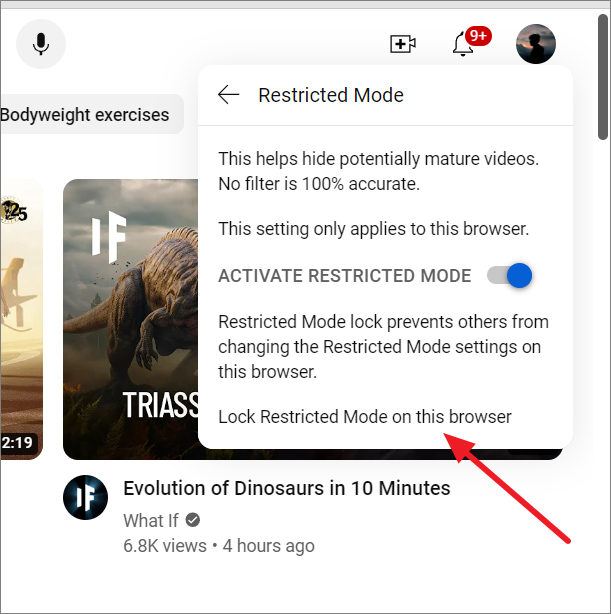 Google will ask you to enter your password. Type the password and click 'Next' to enforce the settings.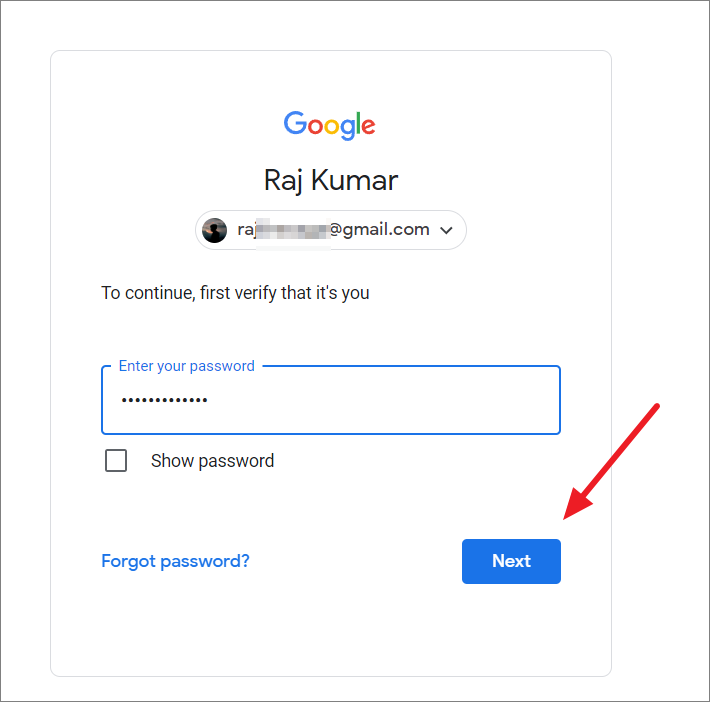 If you have multiple web browsers on your computer, repeat this process for each of them.
Restricted Mode on YouTube is designed to filter out potentially mature content, such as:
Explicit Content: This includes content with explicit language, nudity, sexual themes, and graphic violence.
Drug and Alcohol Use: Videos promoting or showing drug and alcohol use are restricted.
Hate Speech: Content that promotes hate speech, discrimination, or intolerance is filtered out.
Violence and Disturbing Imagery: This category covers videos with extreme violence, gore, or disturbing visuals.
Sensitive or Controversial Topics: Videos discussing sensitive subjects like extremism, hate groups, or controversial religious topics are often restricted.
Harmful or Dangerous Activities: Content showcasing risky or dangerous activities is typically filtered.
Profanity and Strong Language: Videos with excessive profanity or offensive language are generally restricted.
In addition to the Restricted Mode mentioned above, if you have a child who is under 13, you might want to explore YouTube Kids, a platform specifically tailored for young children.
Enabling Restricted Mode in Youtube Mobile App
To enable Restricted Mode on most YouTube mobile apps, follow these simple steps:
Launch the YouTube app on your mobile phone and log in to your account.
Tap on your profile picture or icon located at the top or bottom of the screen.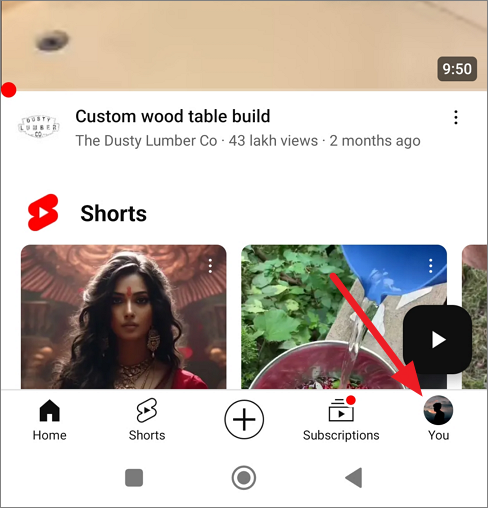 Then, click the 'Settings' icon at the top left corner.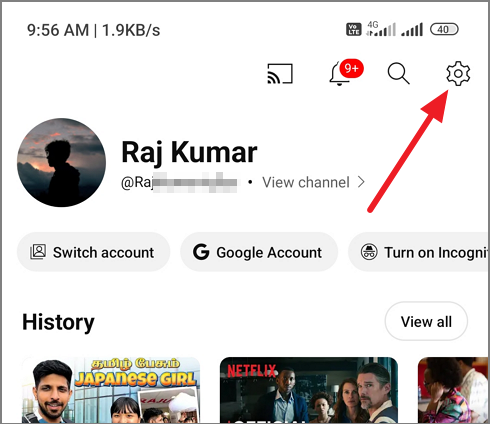 From the Settings page, select the 'General' option.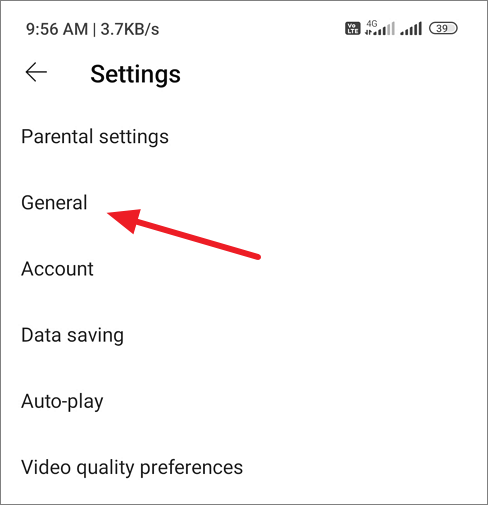 Slide the toggle next to 'Restricted Mode' to turn it on.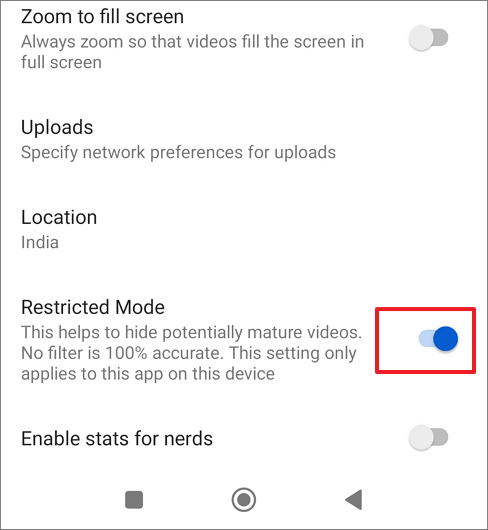 Tap the back arrow to go back to Settings, then the 'X' to close the screen. YouTube will now be restricted from delivering inappropriate content.
3. Mark the Unwanted and Inappropriate Videos as 'Not Interested'
YouTube's algorithm is known for tracking your viewing habits, your Google search history, and your activity on other Google Products. And then uses this information to recommend related videos or sometimes surprisingly random videos, which can be overwhelming for kids if they are using your YouTube account.
To stop YouTube from recommending unwanted content, parents can click the three dots on a video or channel and select 'Not Interested'. This feature is available on both mobile devices and PCs.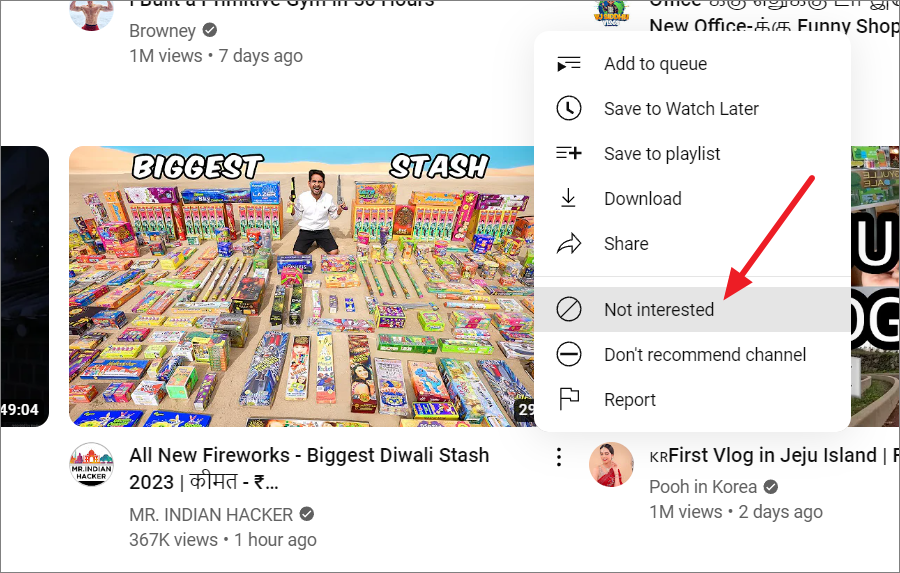 Unlike some other safety options, 'Not Interested' is not automatic and requires you to active viewer. This makes it a good option for parents who are watching YouTube with their kids and can quickly click 'Not Interested' on unwanted videos, even if autoplay is enabled.
Similarly, you can also use the 'Don't recommend channel' option to stop YouTube from suggesting videos from that channel.
4. Set up a Supervised YouTube Account for Your Kids
If your younger kid is ready to explore more than the curated content on YouTube Kids or if your kid is older than 13 years old, you can consider setting up a supervised YouTube account. With a supervised experience, you can manage your child's account and set content settings to limit the videos they can find and watch.
YouTube Supervised Experiences help to make YouTube safer for kids by giving parents control over the content that their children can see. Parents can use these features to create a custom experience for their children that is appropriate for their age and interests.
Creating a Google Account for Your Child with Family Link
To create a YouTube-supervised experience for your kid, you'll need a Google account for your child with the Family Link.
Google Family Link is a parental control app that helps parents manage their children's devices, apps, and content, as well as set screen time limits and track their location. It can be used to manage devices that run on Android, Chrome OS, and iOS.
To create a Google Account with Family Link, follow these steps:
Start by downloading the Family Link app on your iOS or Android device or head to the Family Link website on your computer.
Open the Family Link app and tap the 'Get Started' button.
The screen will prompt you about whether your child has a Google Account. Choose 'No'.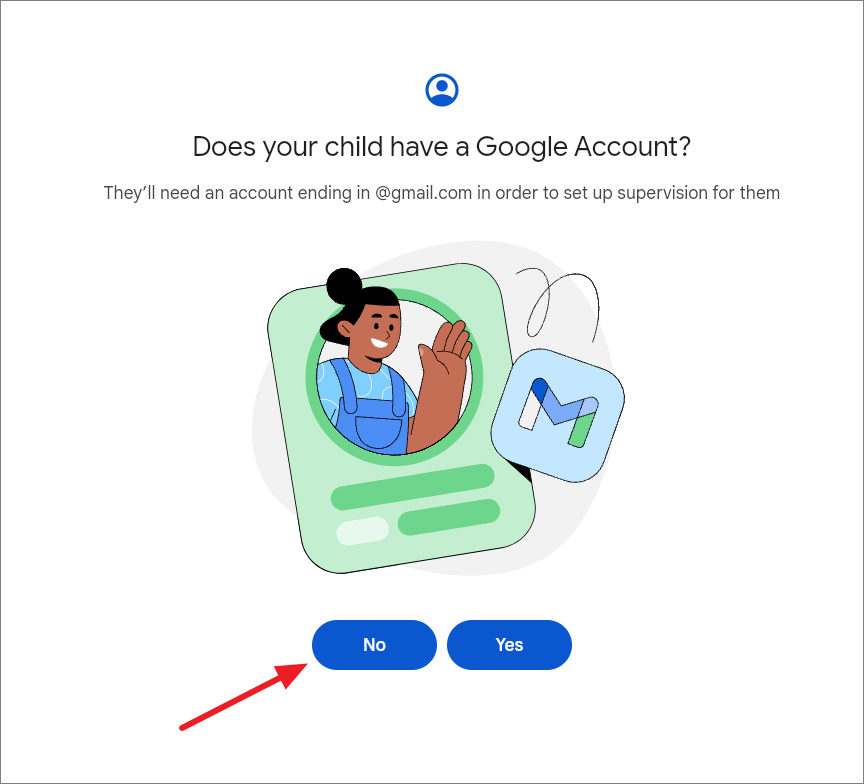 On the next page, tap/click 'Next' to create your child's Google Account.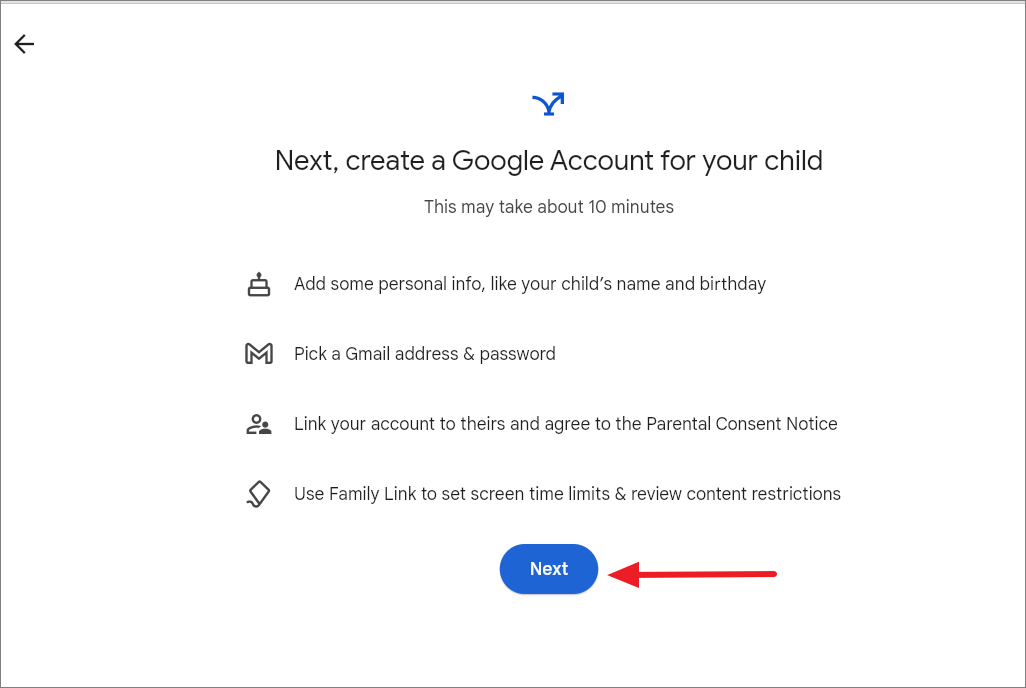 Enter your child's first and last names, then tap/click 'Next'.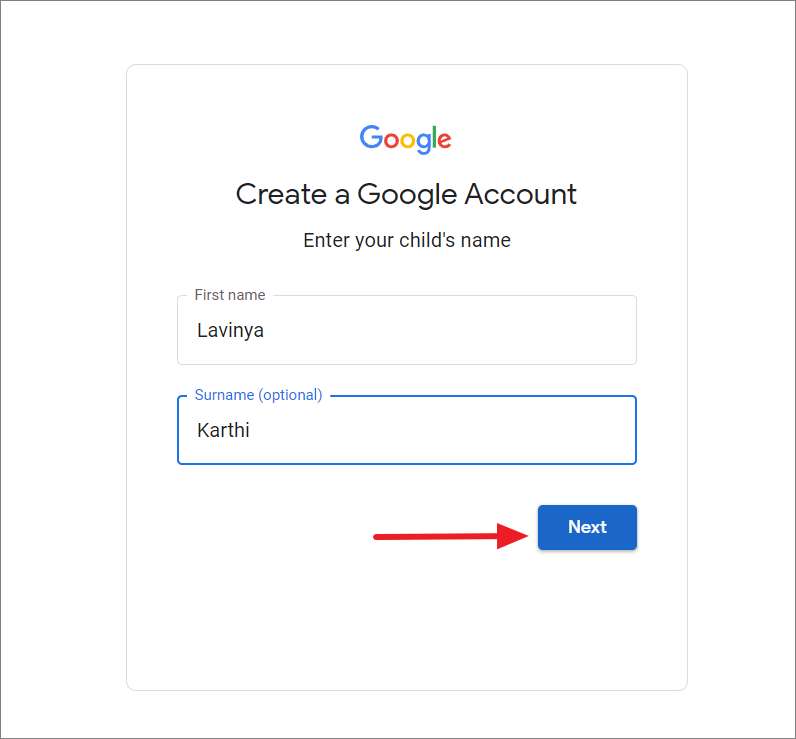 Next, enter the data of birth and gender and click 'Next'.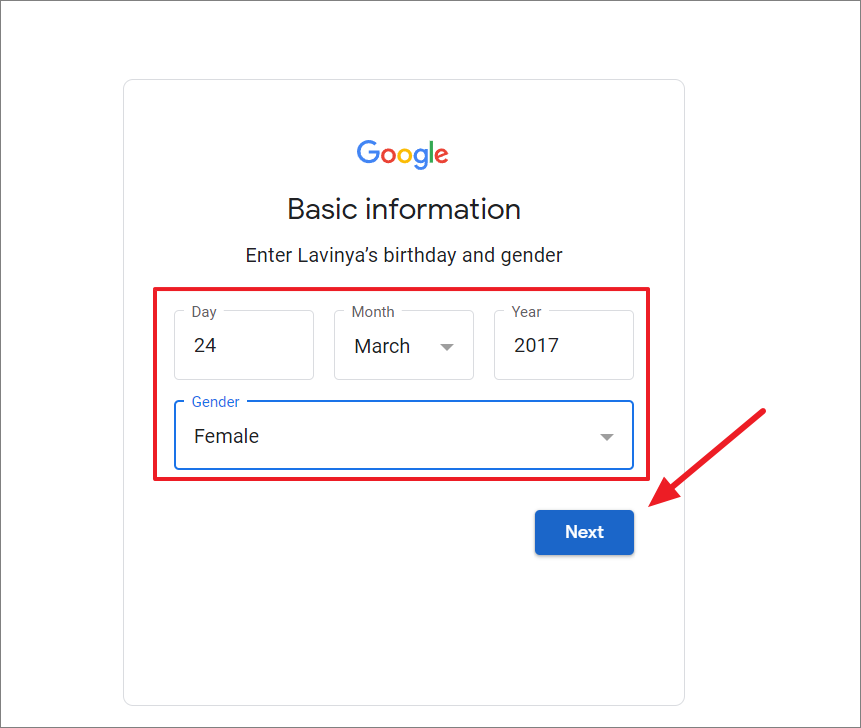 Choose a suggested email address or create a custom one, then click 'Next'. Then, set a password for your child's account and click 'Next'.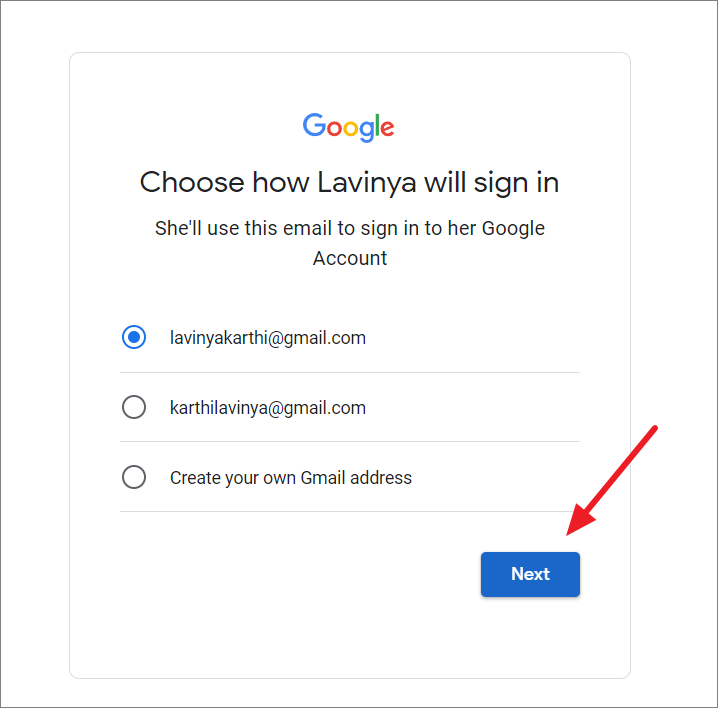 If prompted, enter your email and phone number. This account will be linked to your child's.
Then, you'll see information about what your child can do with their Google account, and what you can do with the Family Link, and parental supervision. As you scroll down, read the info carefully, tick the boxes to agree to Google's terms, and then click the 'I agree' button.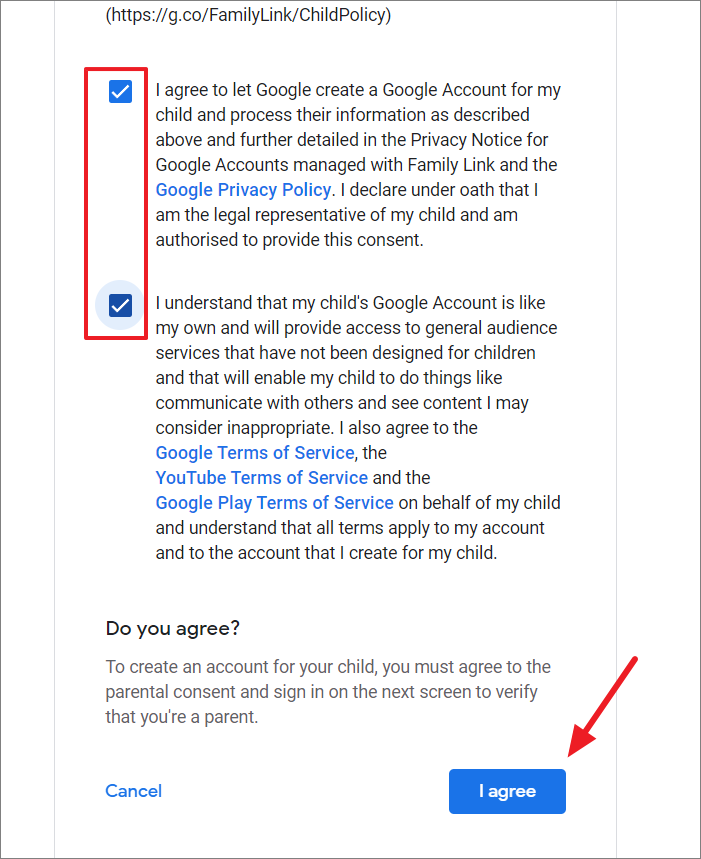 Type your password and click 'Next'. If you have a 2-step verification, verify that it's you trying to sign in.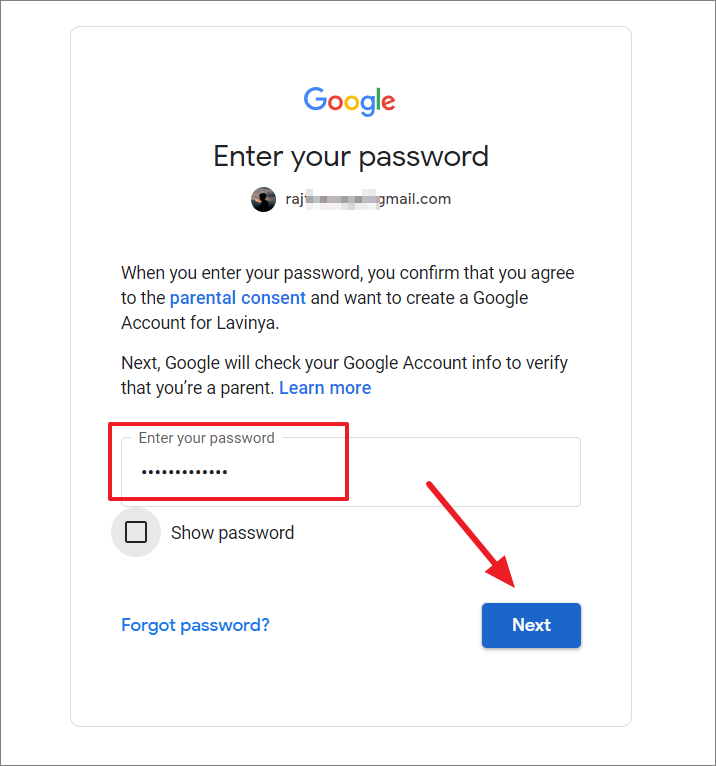 Review the details about how and what you can manage on your child's account and then click/tap 'Next'.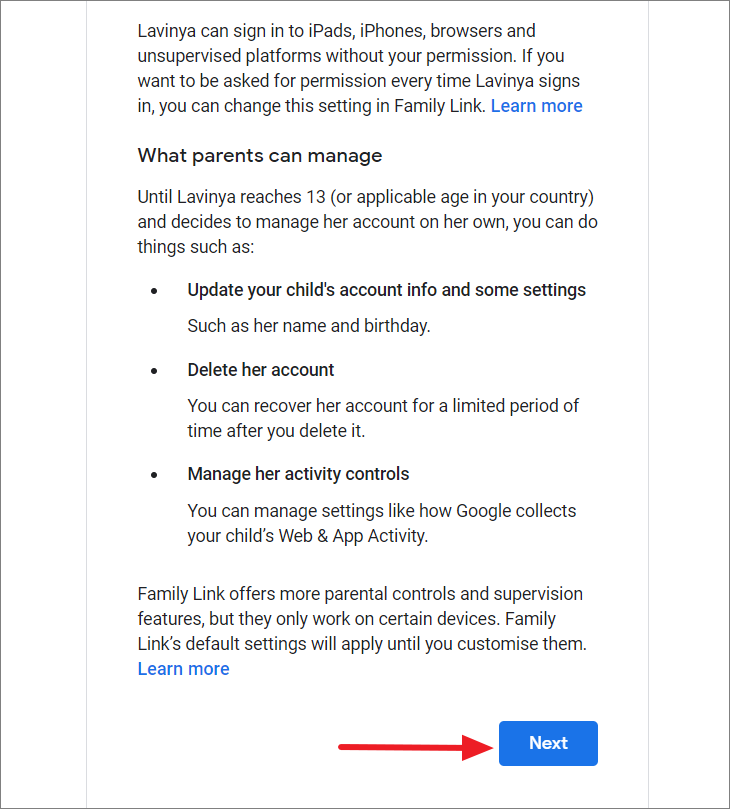 10. You may see a message that you've successfully created an account for your child. Tap 'Next' to complete the process.
Setting up a Supervised YouTube Viewing Experience
Now that you have a Google account for your child, you can connect it to their YouTube account and create a controlled viewing environment.
Open the YouTube app and click/tap on the profile picture. Then, select 'Settings'.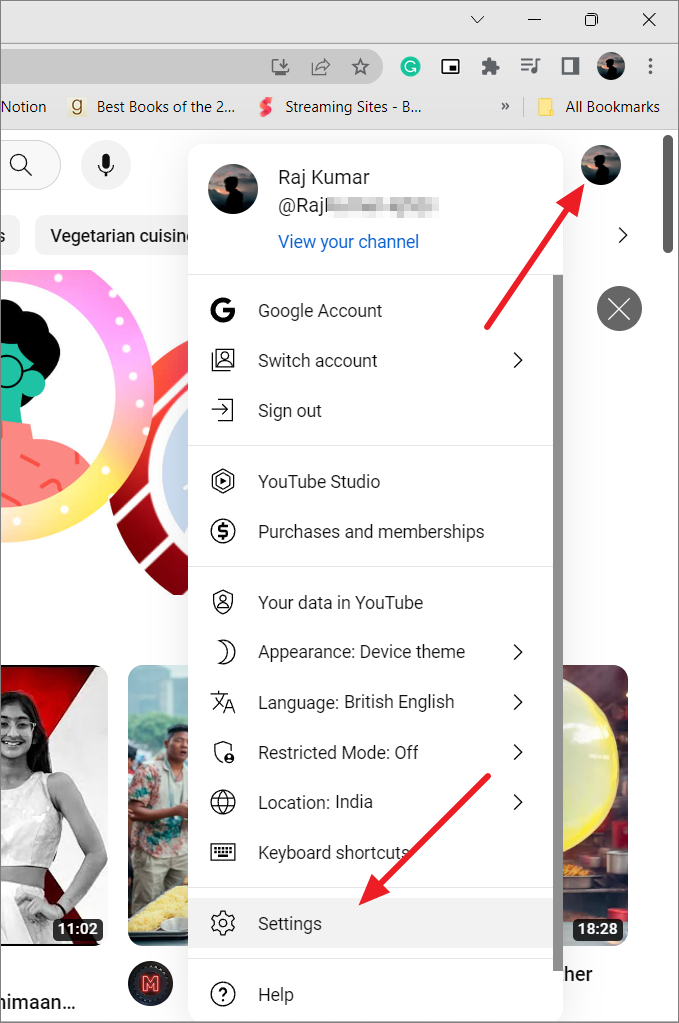 On the YouTube settings page, click the 'Manage settings for your kids' setting link next to 'Parental settings'.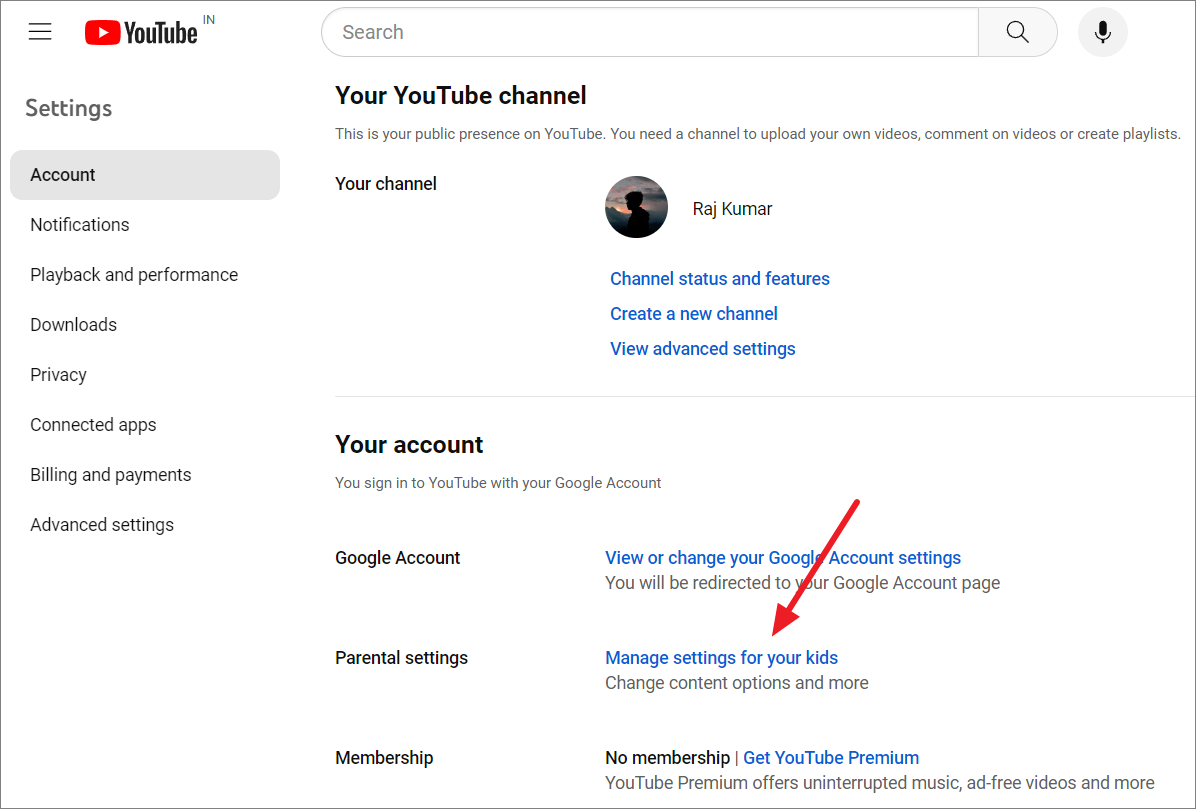 Select the child's account you want set up.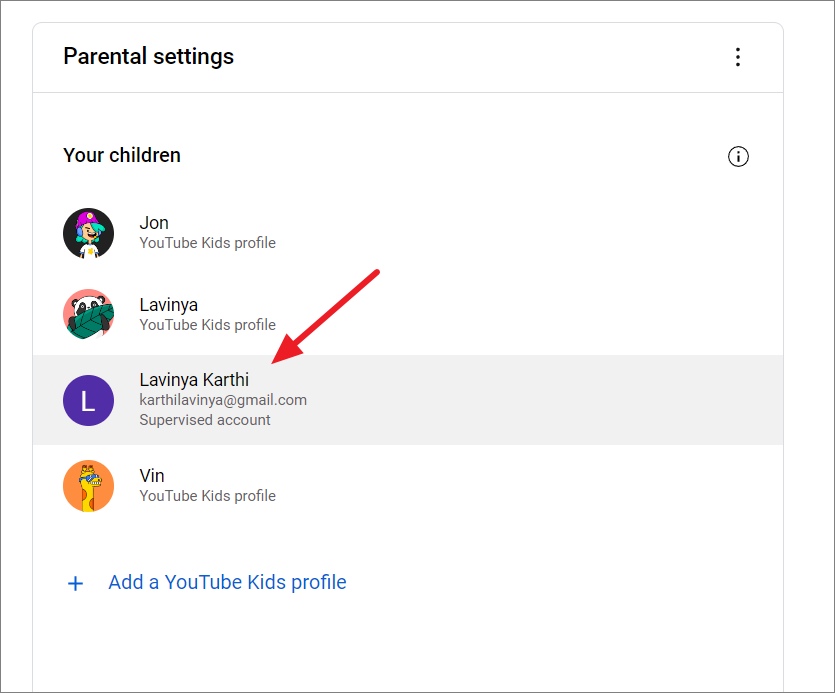 Next, select 'YouTube and YouTube Music (parent supervised)' as the type of experience you want to set up. You also have the option to go for 'YouTube Kids' for a more secure experience.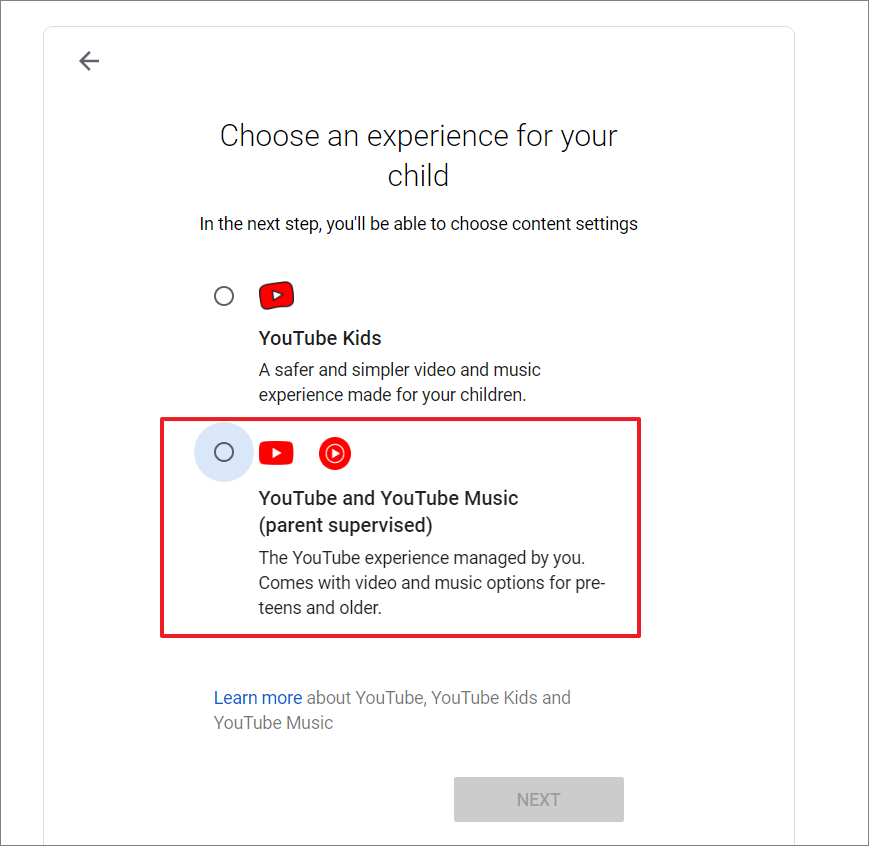 YouTube will warn you that even a supervised account can't completely shield your kids from inappropriate content and suggest that YouTube Kids offers a safer experience. Click 'SELECT' to proceed with a supervised YouTube account.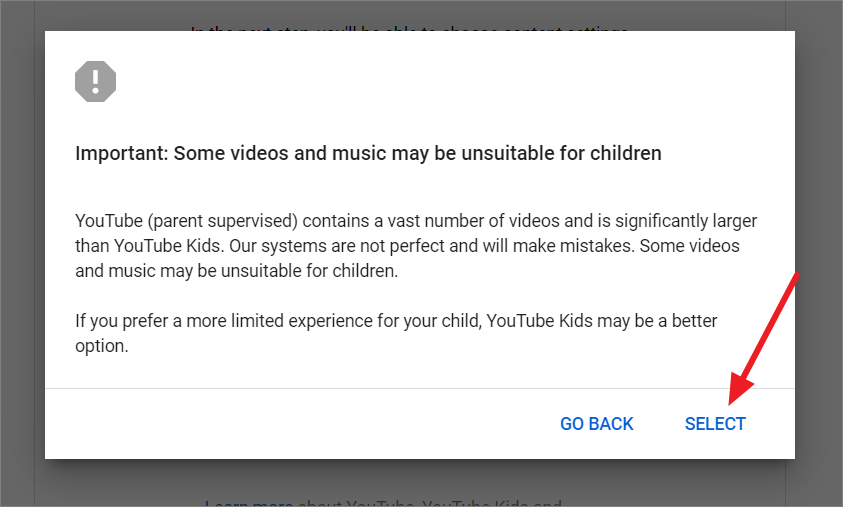 YouTube offers three different content settings for supervised accounts: Explore, Explore More, and Most of YouTube. Choose the right content setting:
Explore: This setting is for younger children and only allows them to watch videos from a curated selection of channels and topics.
Explore More: This setting is for older children and allows them to watch a wider variety of videos, but still restricts some content.
Most of YouTube: This setting is for teenagers and allows them to watch almost any video on YouTube, but still blocks some sensitive content.
Even if you selected the wrong content settings, you can always change it later.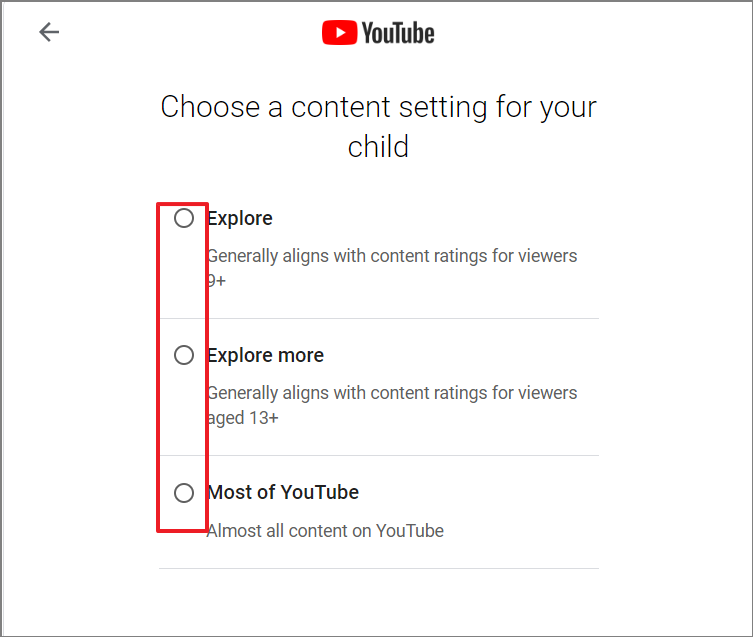 YouTube will show you details about the selected content settings. To continue with the selection, click 'SELECT'.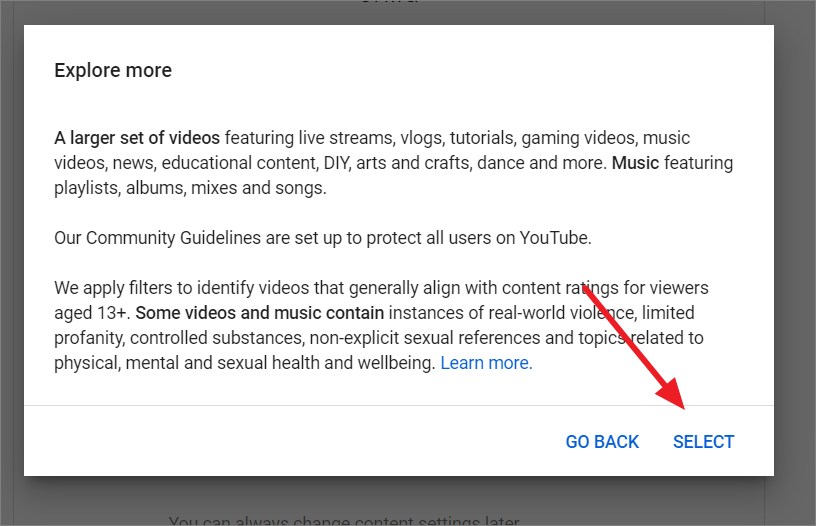 On the next screen, check out the brief tour of the Parent feature and click 'Next' to continue.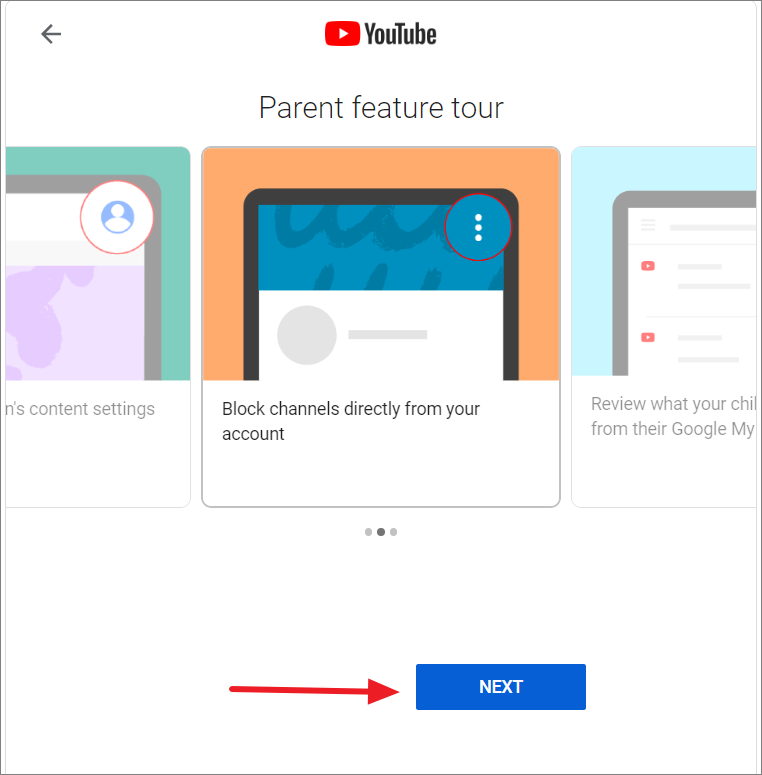 Finally, click 'FINISH SETUP'.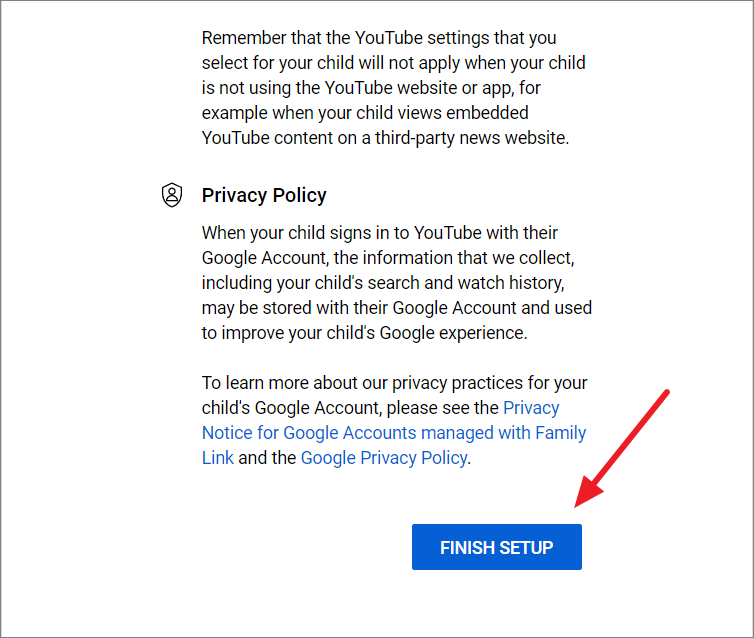 Once you finish setting up the supervised experience, you will have all the parental settings in one place where you can change the settings anytime.
Inside the parental control settings, you can customize various settings, such as content settings, auto-play, watch history, and search history. To change the content level, click 'EDIT', and choose the content setting.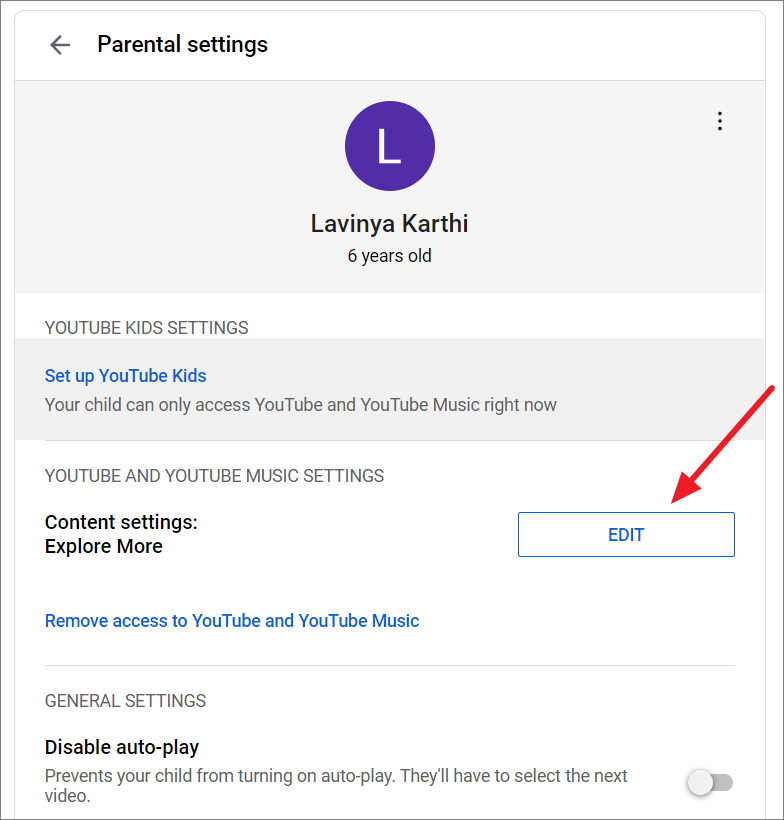 You can disable auto-play to prevent unwanted videos from auto-playing after your child's favorite video. To do that, turn on the Disable auto-play toggle.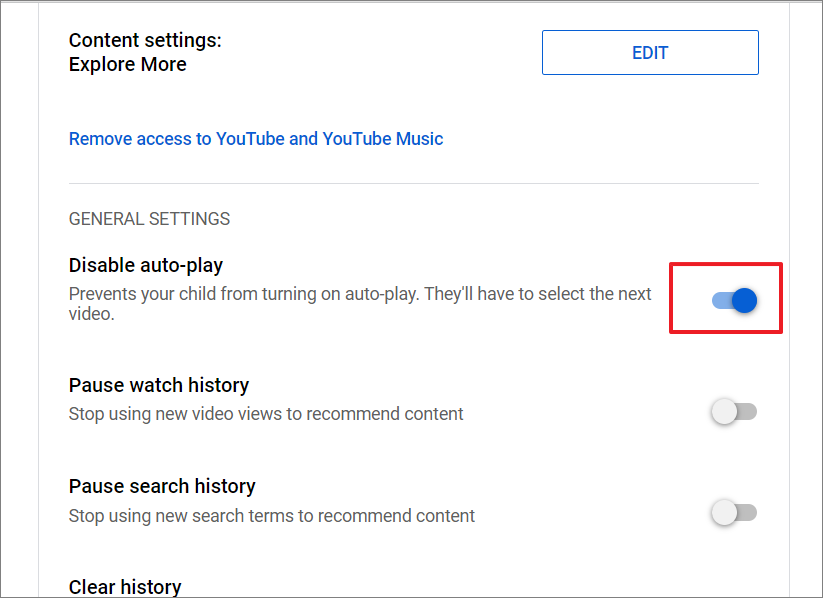 Similarly, you can pause watch and search history to prevent YouTube from recommending videos based on your child's past searches and watch history. To do this, turn on the toggles next to 'Pause watch history' and 'Pause search history'.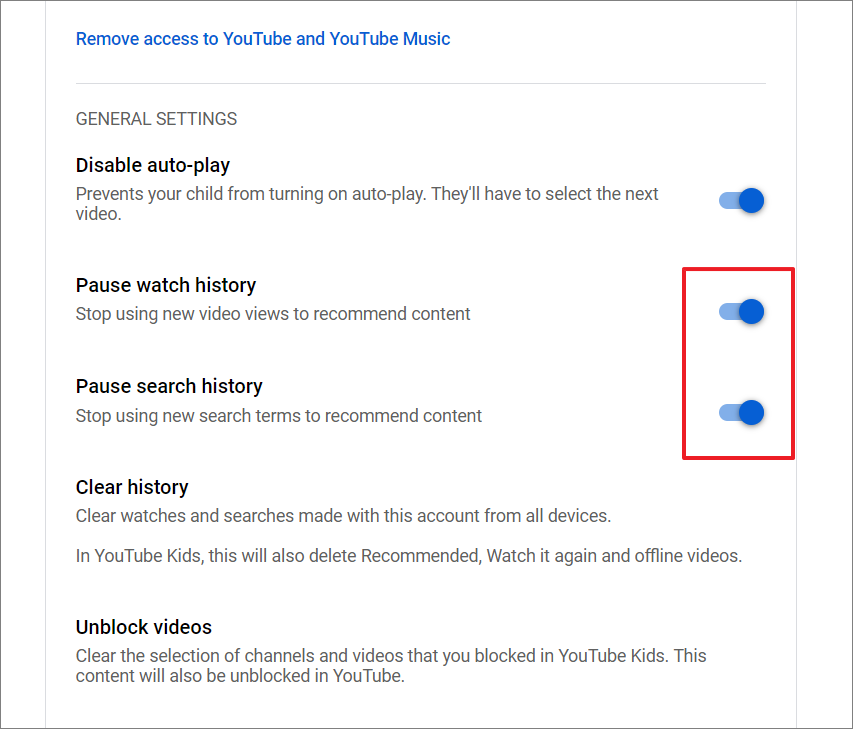 You can also clear all the watches and searches made with this supervised kids account. Click the 'Clear history' option and click 'OK' to delete all the history.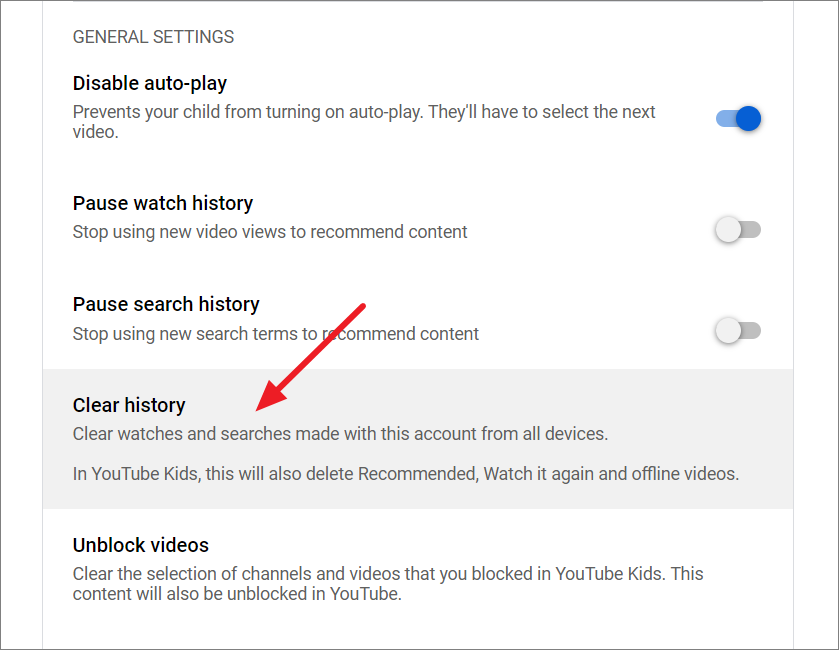 Once you have linked your child's Google account to your own, you can install the Family Link app on your own phone or tablet. You can then use the Family Link app or the Family website to set screen time limits for your child's YouTube account, as well as manage other aspects of their Google account, such as what apps they can use and what websites they can visit.
Set screen time limits for your child's YouTube usage. Use the Family Link app to control how much time your child spends watching YouTube each day. This can help you ensure that they have a healthy balance of screen time and other activities.
Block specific videos and channels. Use the Family Link app to block specific videos and channels on your child's YouTube account. This is a good way to prevent them from watching content that you find inappropriate, such as violent or sexually explicit content.
Monitor your child's watch history. Use the Family Link app to view your child's YouTube watch history. This can help you understand their interests and identify any potential problems.
Supervised YouTube accounts also limit personalized ads. This means that ads will be based on the content your child is watching, not on their profile information.
In addition, supervised accounts restrict several YouTube features, such as:
Live streams: Live streams are only available with the 'Explore' setting.
Community posts
Comments
Creating a channel and uploading videos
In-app purchases
Other YouTube apps
To update your child's supervised account settings, go to families.youtube.com, parental settings on YouTube, or download the Family Link parental control app for iOS and Android.
5. Set up and Use the YouTube Kids App
If your child usually watches YouTube on a tablet or mobile device, set up the YouTube Kids app for stricter controls.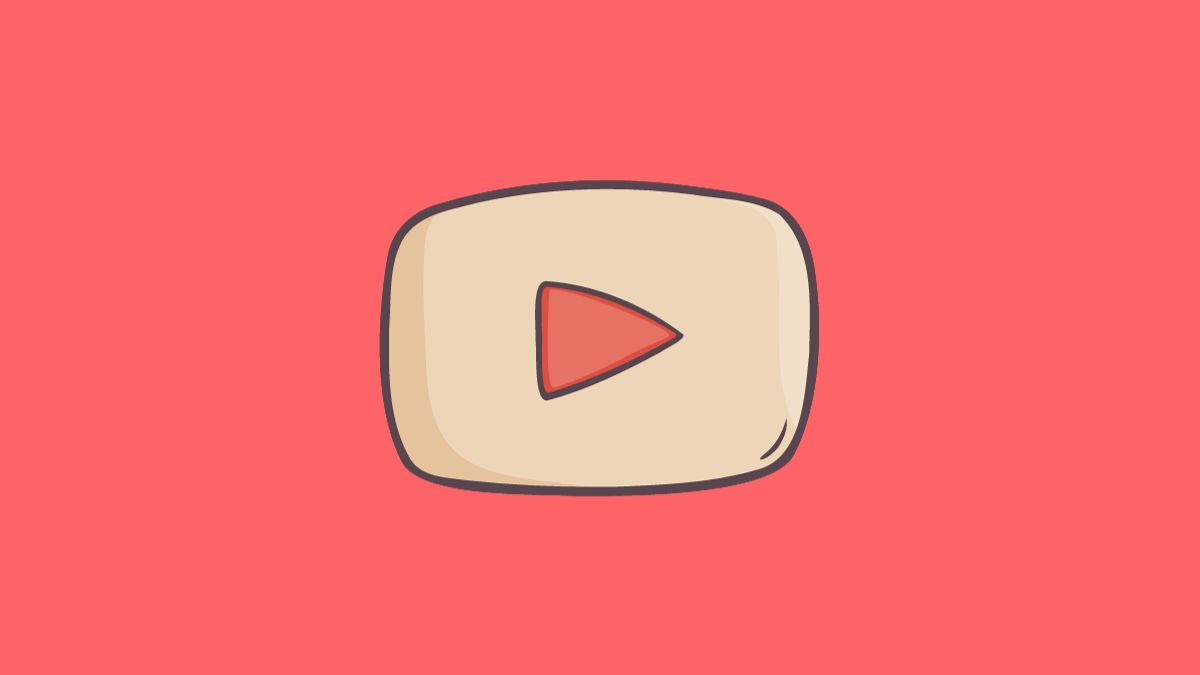 YouTube Kids is a free, separate app designed specifically for children ages 2-13. It features a curated selection of family-friendly videos, including educational content, cartoons, music videos, and more. YouTube Kids also offers parental controls that allow parents to limit the types of videos their children can watch and set screen time limits.
The YouTube Kids app only shows fun, educational, and kid-friendly content that has been curated and approved by parents like you. You can also delete the normal app, too. So you don't have to worry about your child accidentally opening the wrong app.
6. Disable Auto-Play on YouTube
Autoplay can lead kids down a rabbit hole of unrelated or inappropriate content. As we mentioned above, the auto-play feature can sometimes suggest videos with overlapping tags.
To disable autoplay in YouTube, tap/click the 'Auto-play' switch on the video controls of any video.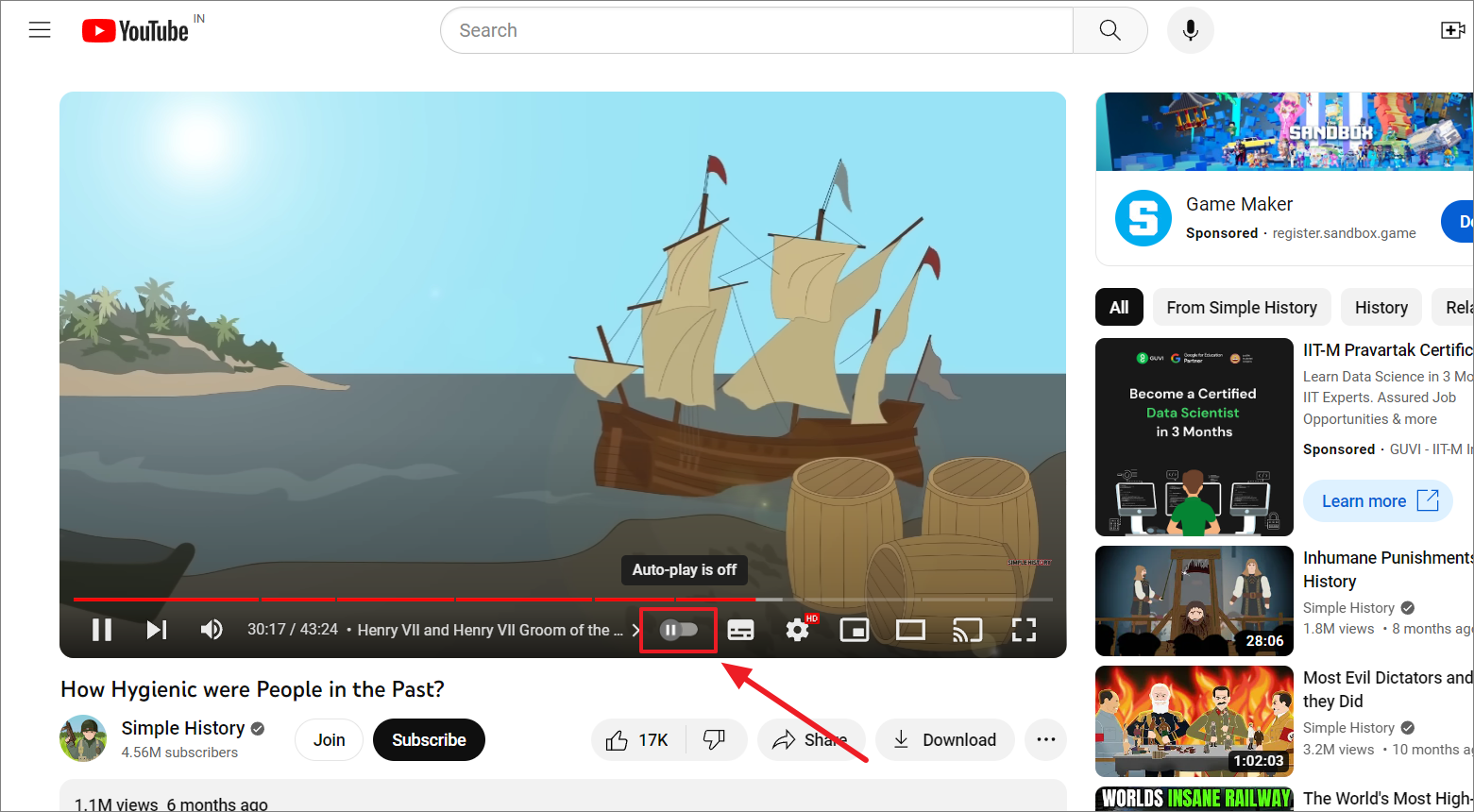 7. Create Playlists of Select Videos
Playlists are a great way to curate videos that you know are appropriate for your child. You can create playlists of their favorite channels, educational videos, or videos on a specific topic.
To add videos to a playlist, follow these steps:
Open up a YouTube video you want to add to your playlist.
Then, click the 'three dots' icon below the video player and select 'Save' or the 'Save' button (on mobile).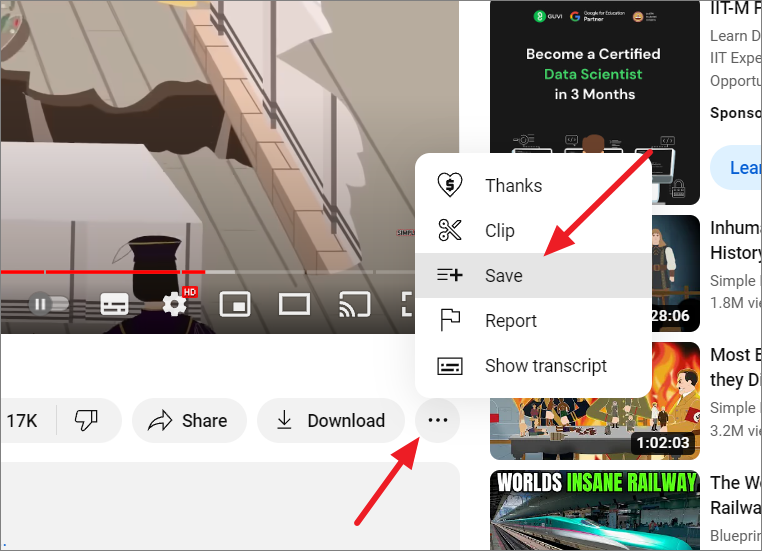 Select the playlist you want to add the video to, or create a new playli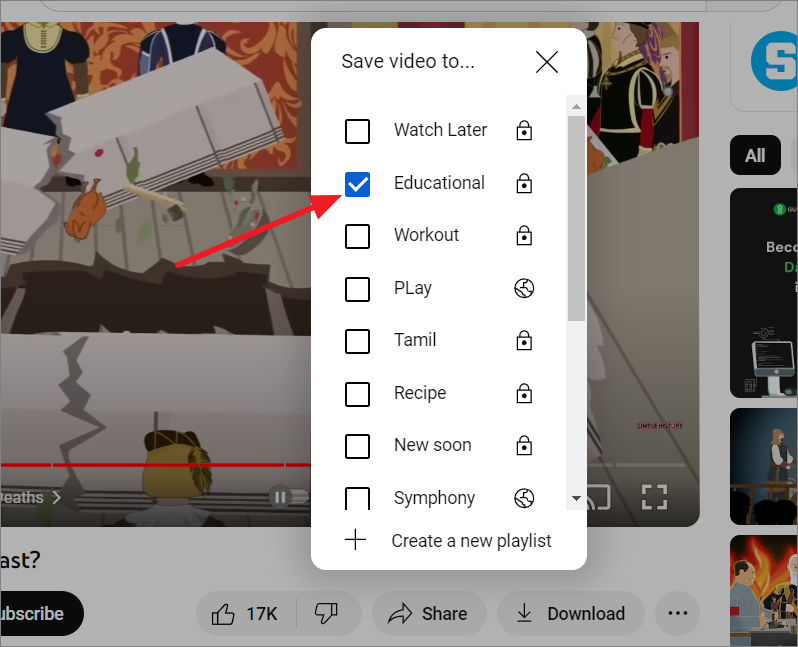 You can organize playlists by category, such as educational content or favorite shows.
You can either create a playlist in your child's supervised account or create a playlist in your YouTube account and encourage them to only watch videos from the playlist. This makes it easier for your child to find videos they enjoy and reduces the chances of them stumbling upon unsuitable content.
To access your playlists, click on the 'Show more' drop down option in the left pane on YouTube.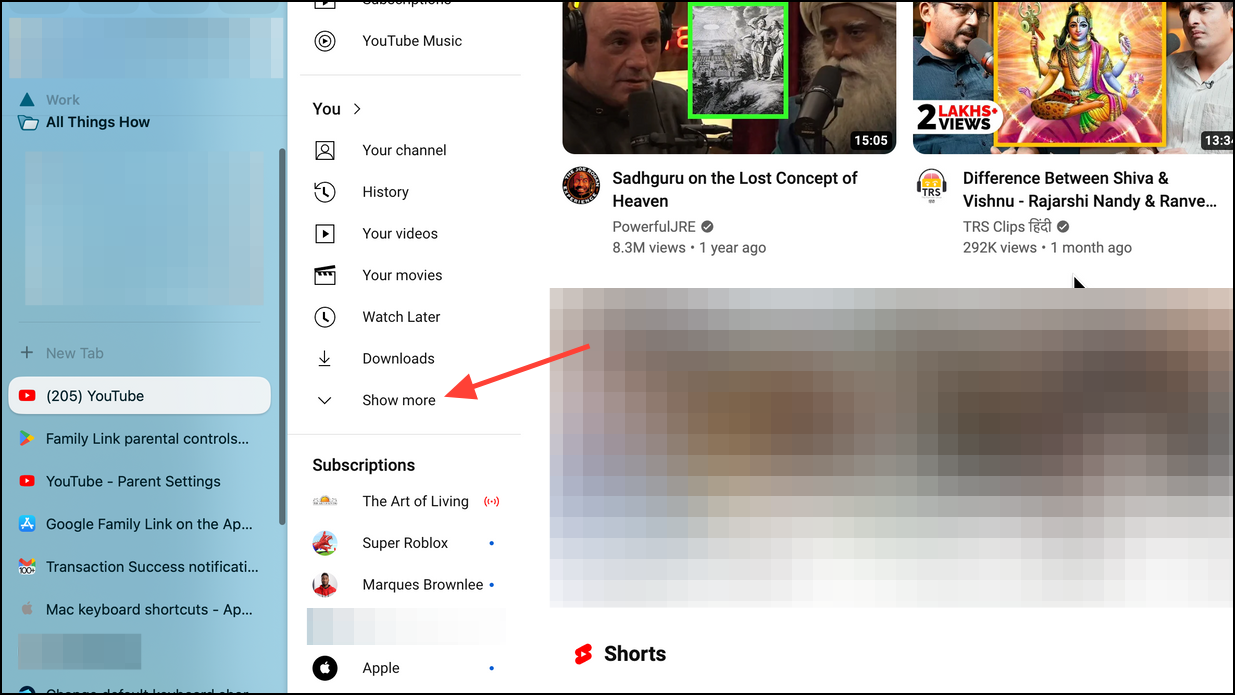 8. Using Content Filtering
Content filtering is another way to block and monitor inappropriate content on your home devices, similar to what schools use. This can help make YouTube kid-friendly by blocking videos and channels that contain inappropriate content, such as violence, sexual content, or hate speech.
There are many different content filtering software and services available, such as OpenDNS, SafeDNS, AT&T Global Security Gateway, and NetNanny. Some of these are free, while others require a subscription.
To use content filtering for YouTube, you would first need to choose a content filtering service and set up your account. Once you have done this, you can then configure the filter to block the types of content that you do not want your children to see on YouTube.
For example, you could block all videos that contain the keyword 'violence', 'Sexual', or all videos that are uploaded by channels that have been flagged as containing inappropriate content. You could also set up a filtering profile for your children that is more restrictive than your own profile so that they are only able to watch videos that have been approved by you.
9. Lock Screen While Watching a Video on YouTube
The lock screen feature is new and currently only available to Premium subscribers on Android and iOS devices.
To lock your screen on a YouTube video, follow these steps:
Open the YouTube app and play a video.
Tap on the Gear icon in the top right corner of the video player.
Tap on 'Lock screen'.
When you lock the video player, it will stay locked until you unlock it. Some in-app notifications and ads may let you interact with the screen while it's locked, but once they go away, the screen will be locked again.
To unlock your screen, tap on the video player and select the 'Tap to unlock' button.
10. Enable SafeSearch on Google
YouTube's parental controls are a good start but don't forget that kids can come across mature content across the web. When they see something in their videos, they might search for it on Google and accidentally stumble on explicit content. So, the first thing you should do is activate the 'Safe Search' filter for any web browser your child uses. Here's how:
Go to Google.com.
Click on 'Settings' at the bottom right corner and select 'Search settings'.
Next, click on 'SafeSearch' under the Content section.
4. Now, select the 'Filter' option and close the settings page.
11. Flag any Inappropriate Videos
If you stumble upon any videos that don't seem right for kids, go ahead and report them. Restricted Mode on YouTube is powered by people flagging videos. Well, it's mainly fueled by people like you flagging videos. When you let YouTube know that some videos are not suitable for kids, they stop showing them to children under a certain age.
Moreover, the videos you flag won't be accessible to your own kids, adding an extra level of safety.
12. Talk to your Child about Internet Safety
It's important to talk to your child about online safety and how to responsibly use YouTube. Explain to them that not all content on YouTube is appropriate for kids, and teach them how to report videos that are inappropriate. You should also teach kids about online etiquette, like not being mean or cyberbullying others.
We should keep an open dialogue with our kids so they can tell us about anything they see online that bothers them. Kids often keep their disturbing experiences to themselves because they're afraid of getting in trouble.
Kids also need to know that ads are often fake or exaggerated and that a lot of content that seems harmless is actually marketing. They should also be aware that predators can pretend to be someone else online, and that clicking on ads can lead to explicit content and malware infections.