In iOS 17, Apple has jam-packed the Messages app with tons of new features like Catch Up, Audio Message Transcriptions, Check In, Live Stickers, Sensitive Content Warning, and much more.
During their presentation, Apple talked a lot about most of these features. However, there are two particularly great features that they did not give enough attention to – the ability to Share Contacts and Passwords in iMessage.
Now, you might be wondering, what is so special about these features? Well, before iOS 17, if you wanted to share a contact with a friend through iMessage, you had to go through a long process.
You would open the Contacts app, find the contact, tap the share button, choose the Messages app, and then send it to your friend. But now, you can share contacts in iMessage with just two taps.
And it is not just contacts – you can also share your passwords directly from your Keychain. If you are like me and prefer using iMessage instead of WhatsApp, you will understand why I am so excited about this.
In this guide, I will explain everything you need to know about this feature and also guide you on how to share contacts and passwords in iMessage on iPhone in iOS 17. So, let us dive right in and get started without any more delays. Shall we?
Picture this – You are having a long and enjoyable conversation with a friend on iMessage. Suddenly, your friend asks you to share the contact details of another friend. In the past, up until iOS 16, sharing a contact meant leaving the iMessage app, as I have mentioned earlier. However, now that you are on iOS 17, you can effortlessly send the contact to your friend with just a few taps, all without closing your ongoing chat.
The same convenience applies to passwords as well. Let's say you are in a conversation and your friend needs your Netflix or Amazon password. In iOS 17, you can easily provide the password without even needing to open the Settings app to copy it.
Curious about how this works? Well, without further ado, let us dive into how you can share contacts and passwords directly through iMessage on your iPhone in iOS 17.
1. On your iPhone, open the Messages app. Alternatively, you can use the Spotlight Search feature to find and open the Messages app.
2. Once the Messages app is open, search for and open a chat conversation with whom you want to share passwords or contacts.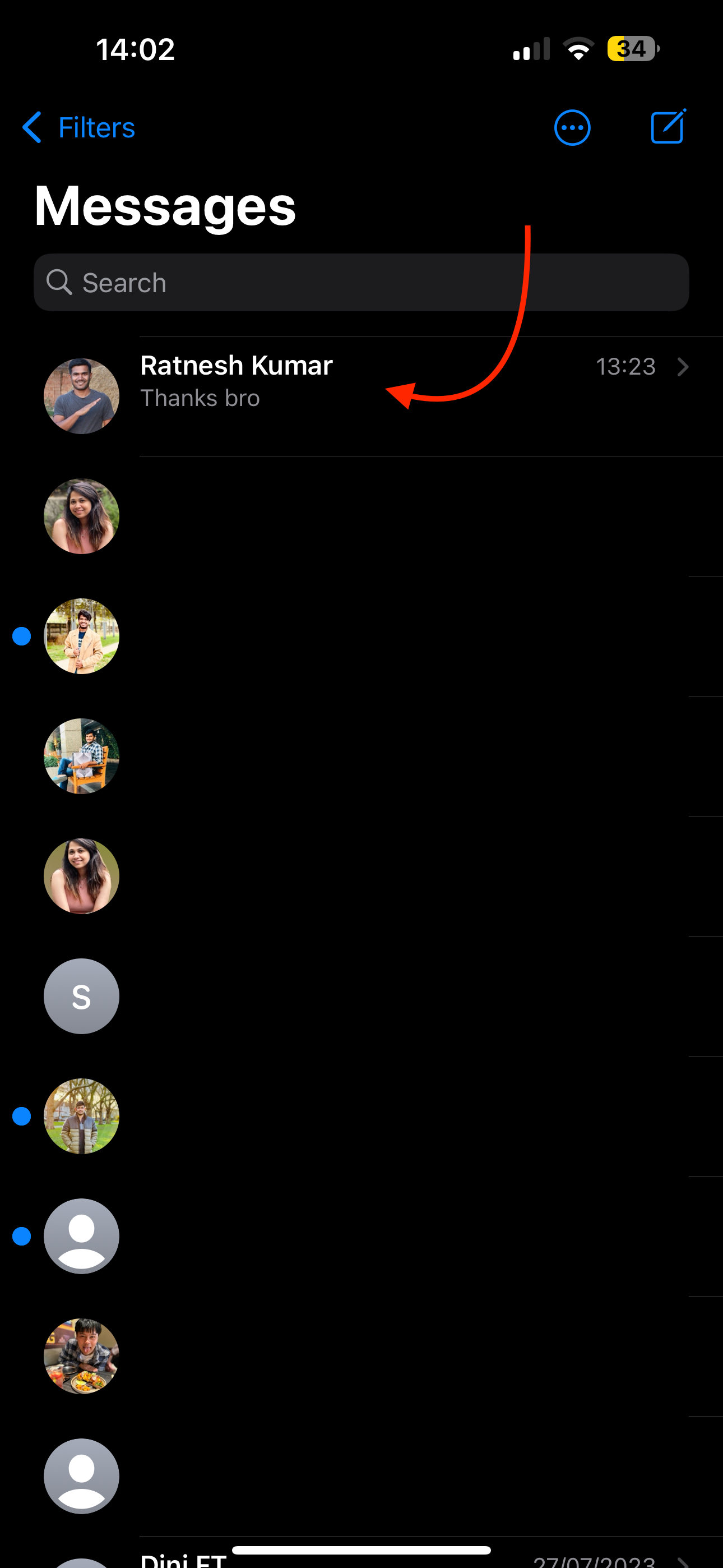 3. From here, tap on the text box to bring up your keyboard.
4. Now, tap on the text box again and then tap on AutoFill.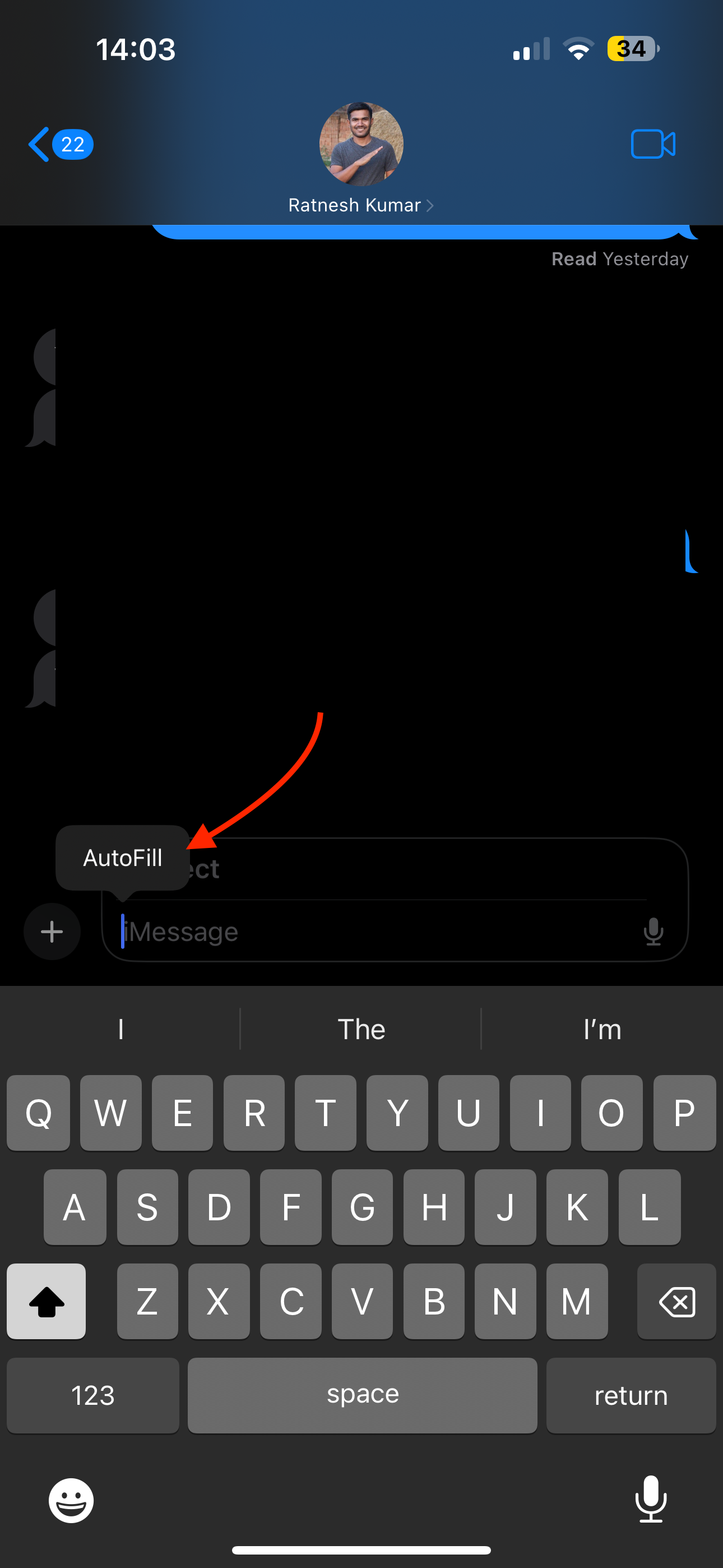 5. Now, from the options choose Contact.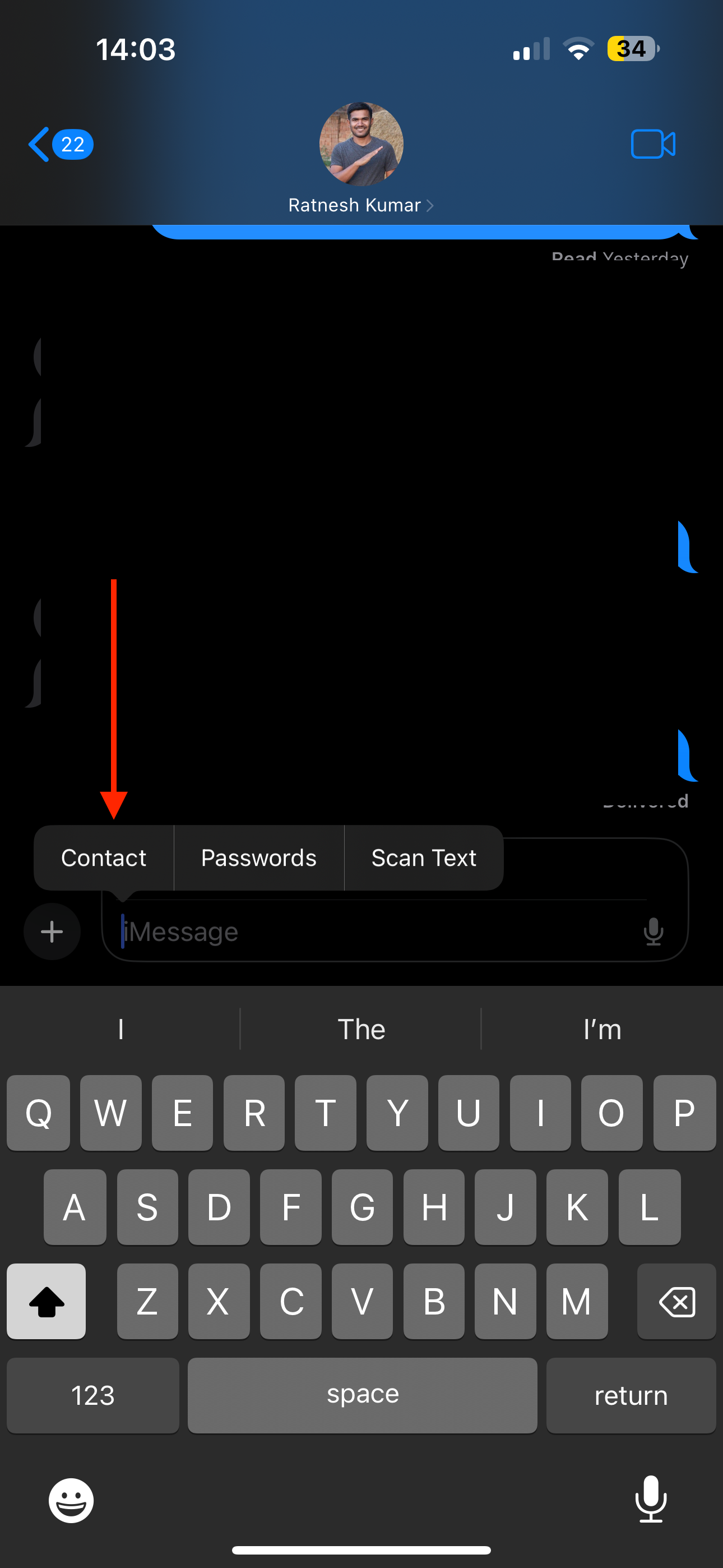 6. Tap on the search bar to start the contact search.
7. Now, press and hold on to the contact and drag and drop it in the chat. If you find this method hard, you can simply select the contact and tap on their phone number or email address.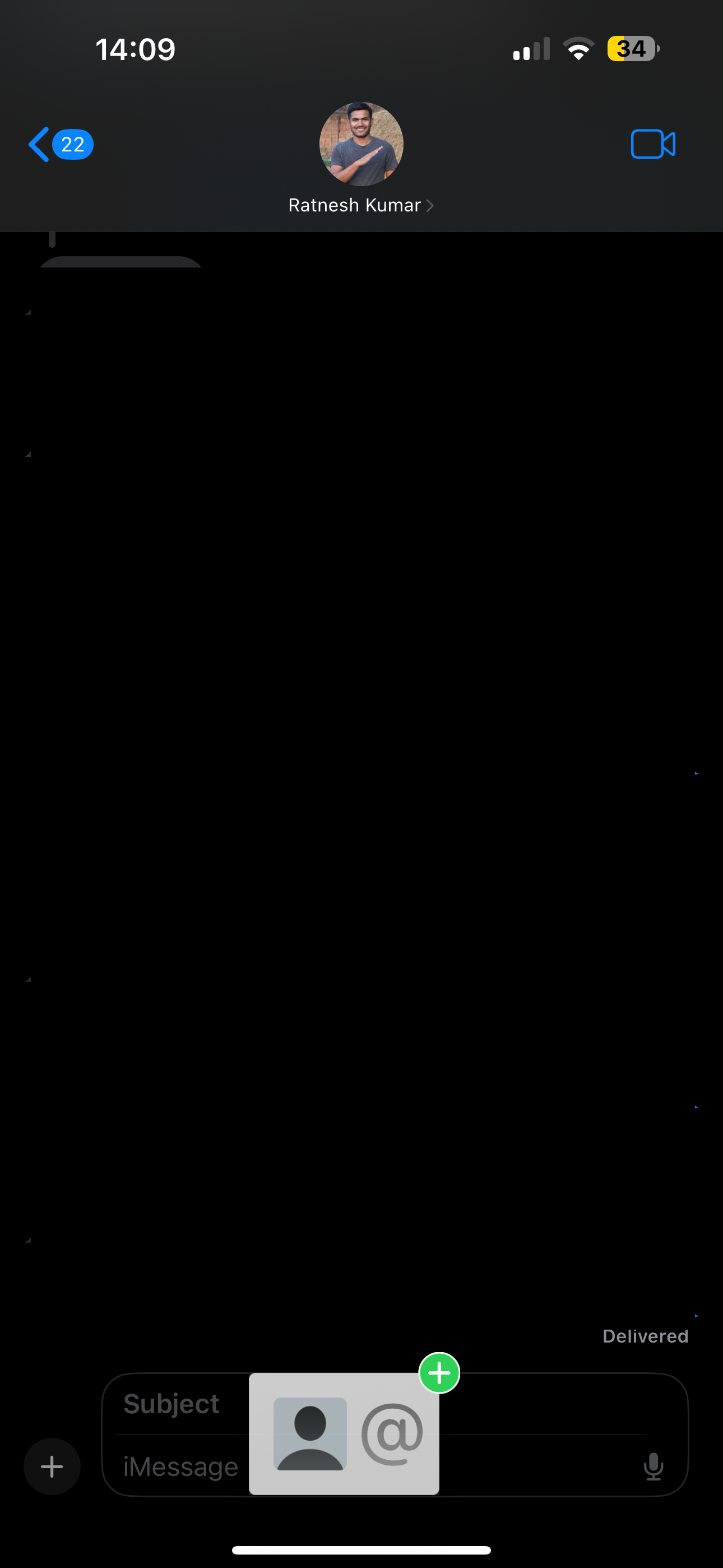 8. Similarly, to share a password, double-tap on the text box and select Password.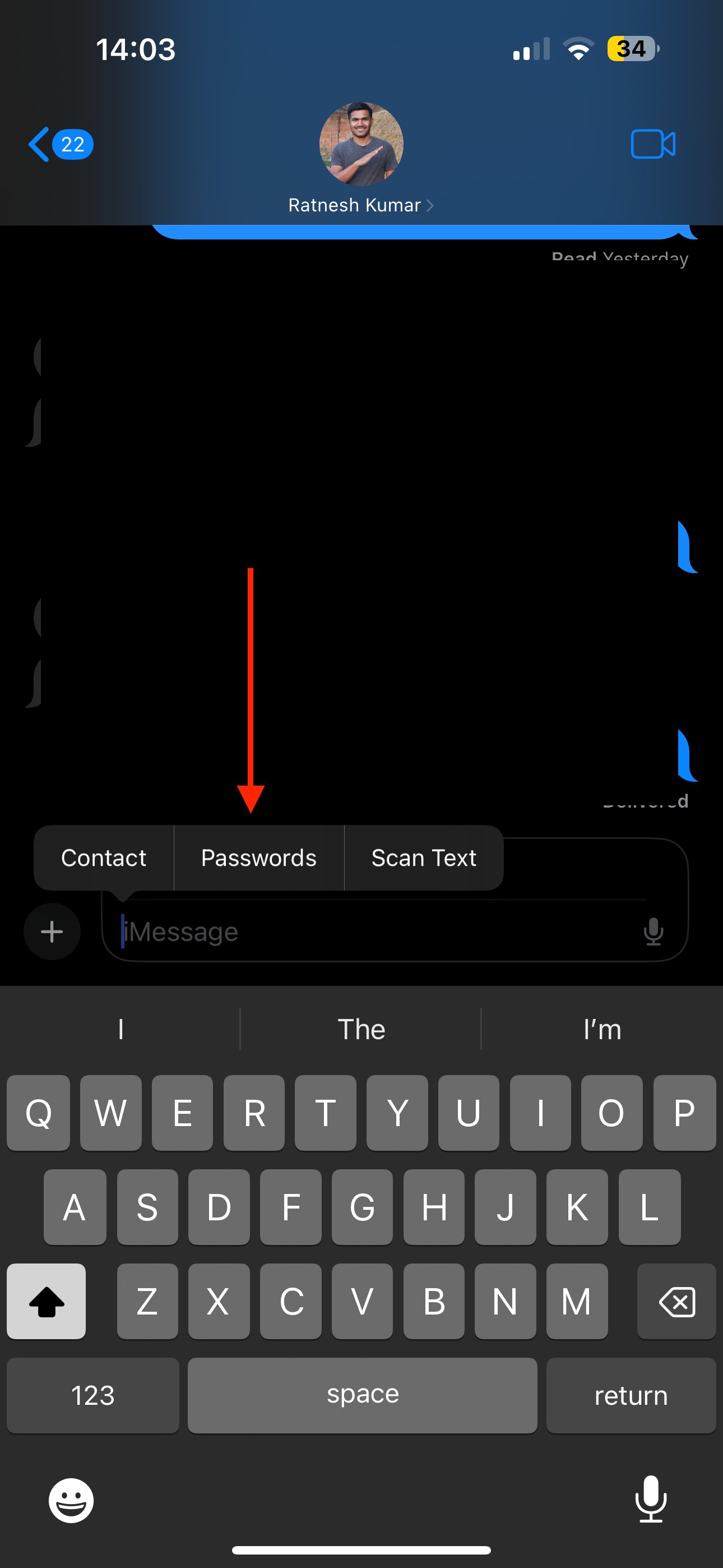 9. Now, press and hold on to the password you would want to share.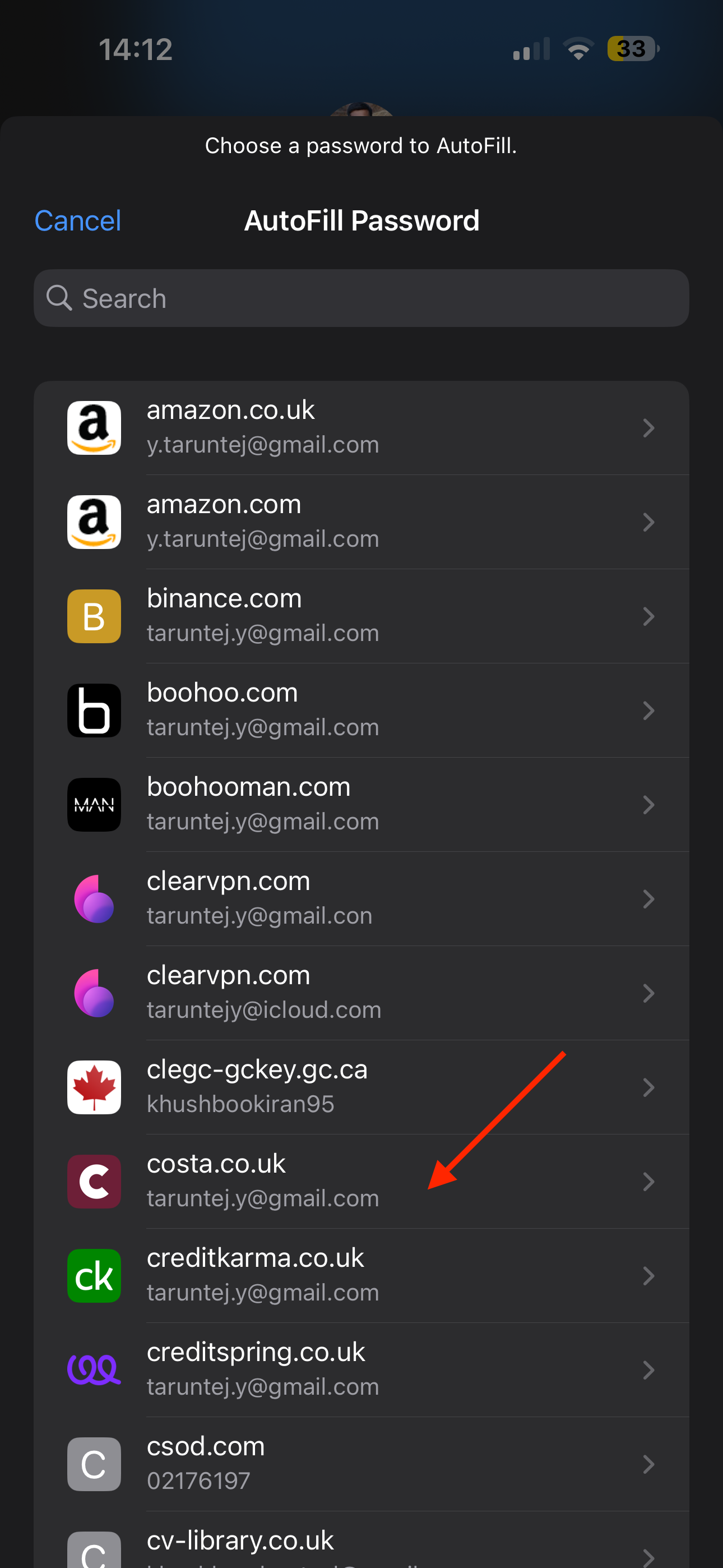 10. Lastly, from the options choose to copy Username and password one by one and share it.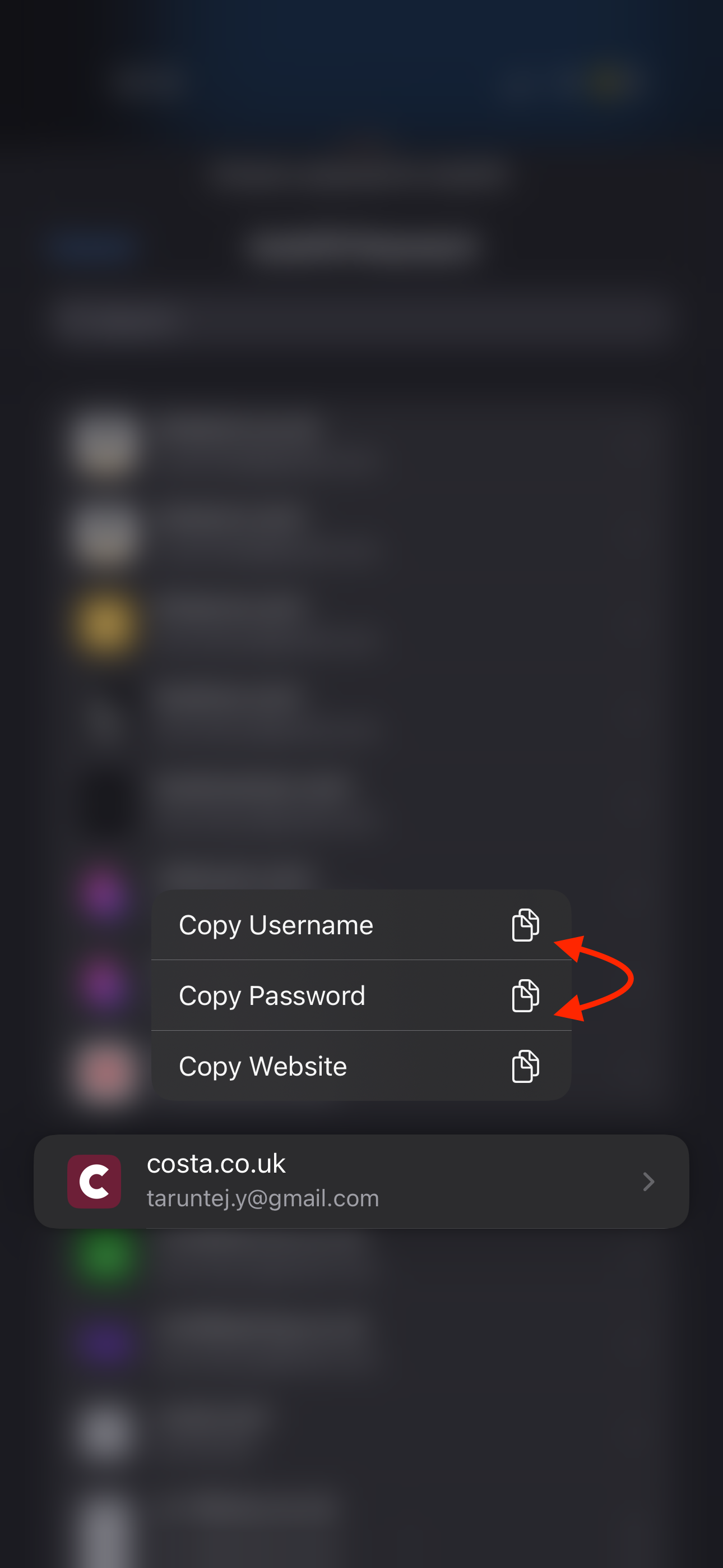 Wrapping Up
And there you have it! That is how you can easily share contacts and passwords in iMessage on iPhone in iOS 17. It is a simple process that can truly make a big difference. No more need to constantly switch between apps to share important information like passwords and contacts.
I hope this guide has provided you with valuable insights and has enhanced your understanding of the new features in iMessage. If you found it helpful (which I'm sure you did!), why not share this newfound knowledge with your friends and family? Let them in on the convenience too!
As we wrap up our journey together, I bid you adieu! I also express my gratitude for choosing TechYorker. Keep an eye out for more guides like this in the future! Until our paths cross again, stay techy!