Arc Browser has many features that set it apart from any mainstream browser in the market these days. With features like Spaces, Boosts, Easels, Pinned Tabs, and Favorites, there's no shortage of attributes that set Arc Browser apart. These are also features that make using Arc Browser a little bit difficult initially; there's a steep learning curve. Little Arc is one such feature the browser boasts.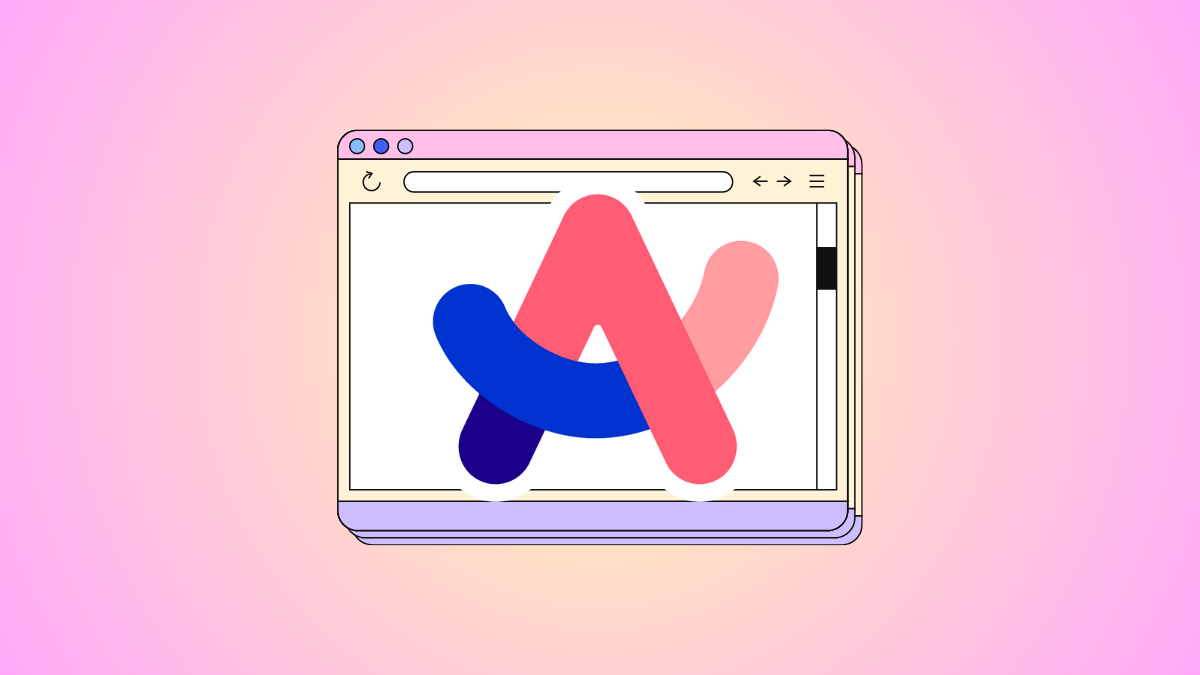 With Little Arc, any links you click on in other apps (outside of the Arc Browser) open in a miniature Arc window that's independent of your main browser window. It has none of your open tabs, and you cannot open any tabs in it either. Its main purpose is to show you a preview of the link quickly. You can then decide whether you need to open it in the main window or the job can be done in the Little Arc window itself.
But it's not everyone's cup of tea. Fortunately, it's really easy to turn off 'Little Arc' so your links will open in the main browser window only.
To turn off Little Arc functionality, follow these steps.
Open the Arc Browser.
Then, go to 'Arc' from the menu bar in the top-left and select 'Settings' from the menu. You can also use the keyboard shortcut Cmd + , to open Settings.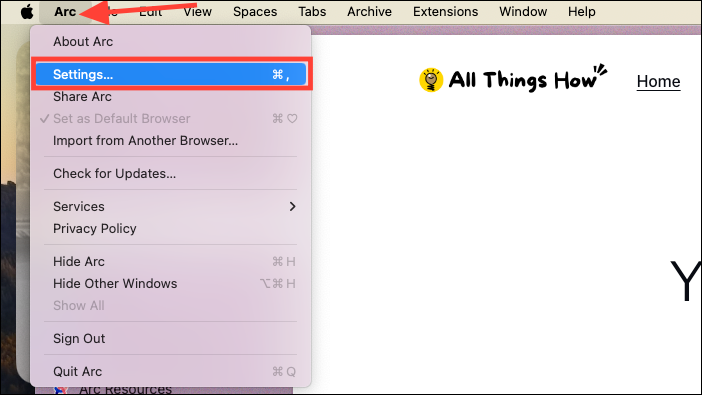 Switch to the 'Links' tab.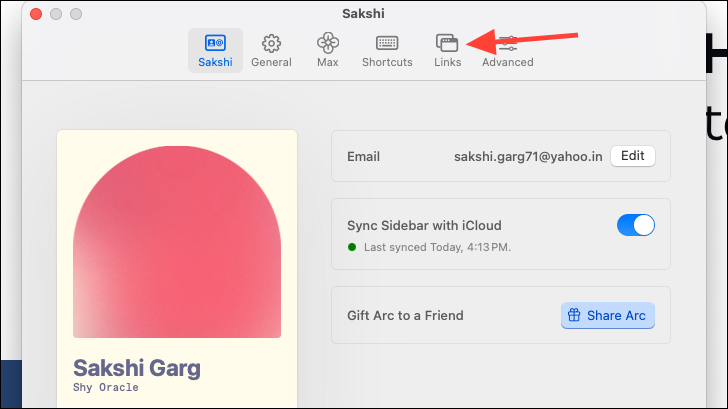 Then, if you only want to turn off links from other apps to open in Little Arc, uncheck only this option. Links from other apps will now open in your default Space.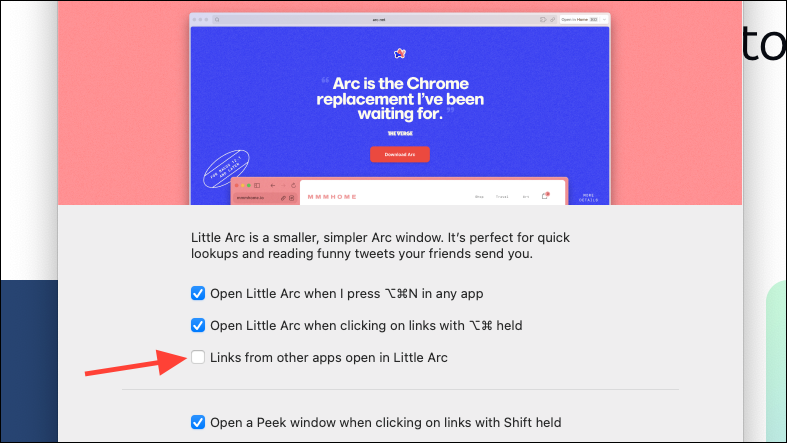 With other options checked, you can still open a Little Arc window by using keyboard shortcuts. But if you want to turn off Little Arc entirely, uncheck the other options as well.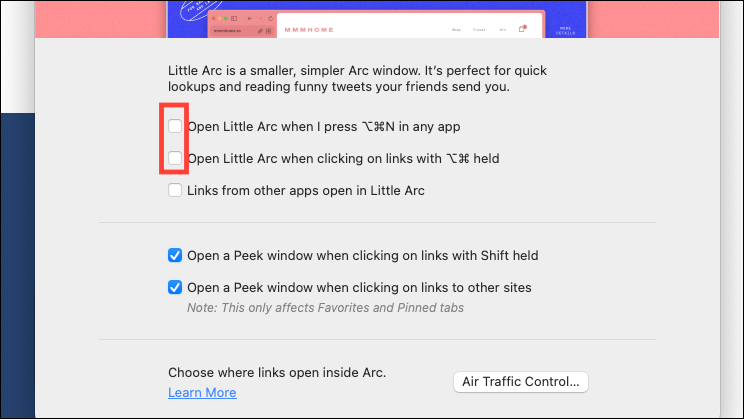 ---
While many users find Little Arc useful, it's easy to turn it off if it's too unconventional for you.