In this guide, we will discover: How to Use Canva Draw – guide 2023
So, let's begin!
Canva is a brilliant graphic designing tool. It's hard to remember a tool before Canva which made graphic designing easy for everyone and not just professionals. And over time, Canva has continued to accrue its brilliance. With new features continuously added, the app has become a staple in millions of users' arsenals.
And one of the latest additions to Canva includes a freehand drawing tool. Now you can sketch your ideas, add any hand-drawn graphics, or simply annotate designs to leave notes for your team. Draw tool is an integration in the Canva app itself; you don't have to add an app separately. Canva launched the tool at their 'Canva Create' event along with many new features, such as Magic Design, Bulk Create, a redesigned Brand Hub, Translate, new editing features, custom animations, and much more. Let's see how to use the tool efficiently.
Using Canva Draw
Canva Draw can be used on the browser as well as in the apps. It is also available in many Canva design types, from images to whiteboards to presentations. It isn't available in Canva Docs, though.
To use the Canva Draw tool, start a new design or open any existing design. Then, click the 'Draw' option from the toolbar on the left.
A secondary toolbar for the Draw tool will appear next to the main toolbar. The Draw tool consists of a pen, marker, highlighter, and an eraser. Click the pen type to select it.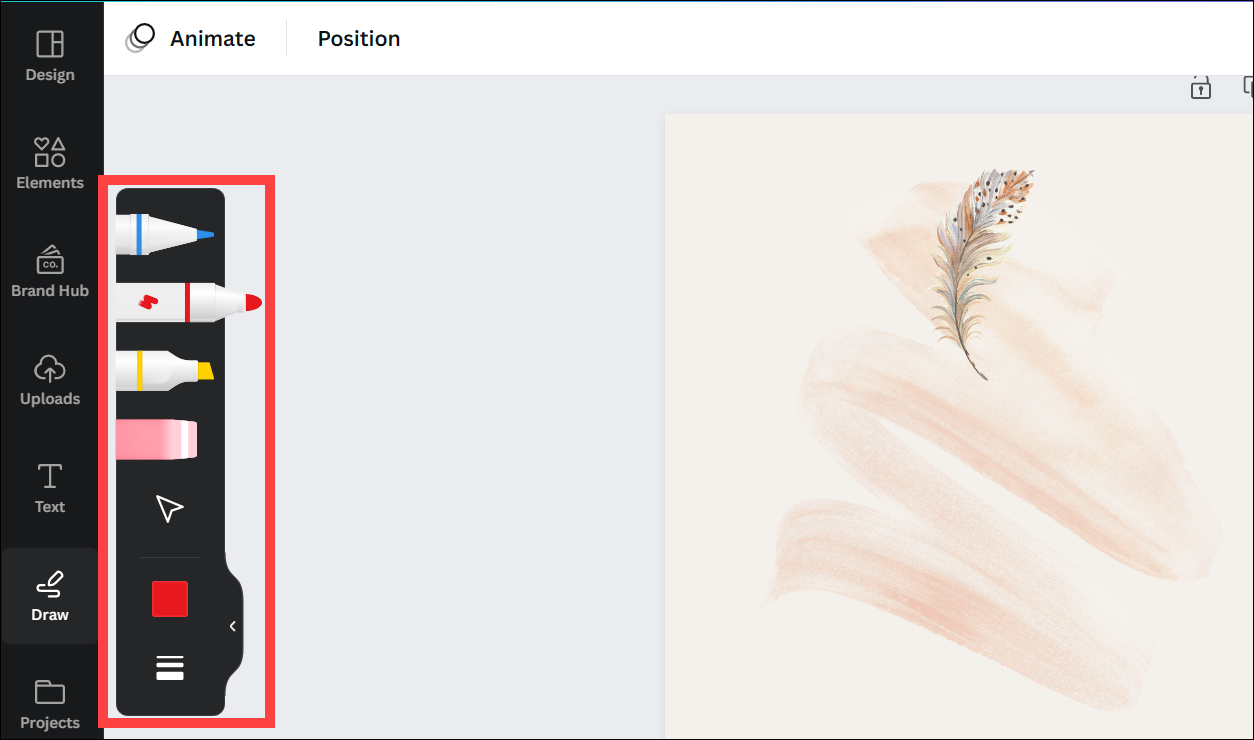 You can change the color from the 'Color' option on the toolbar.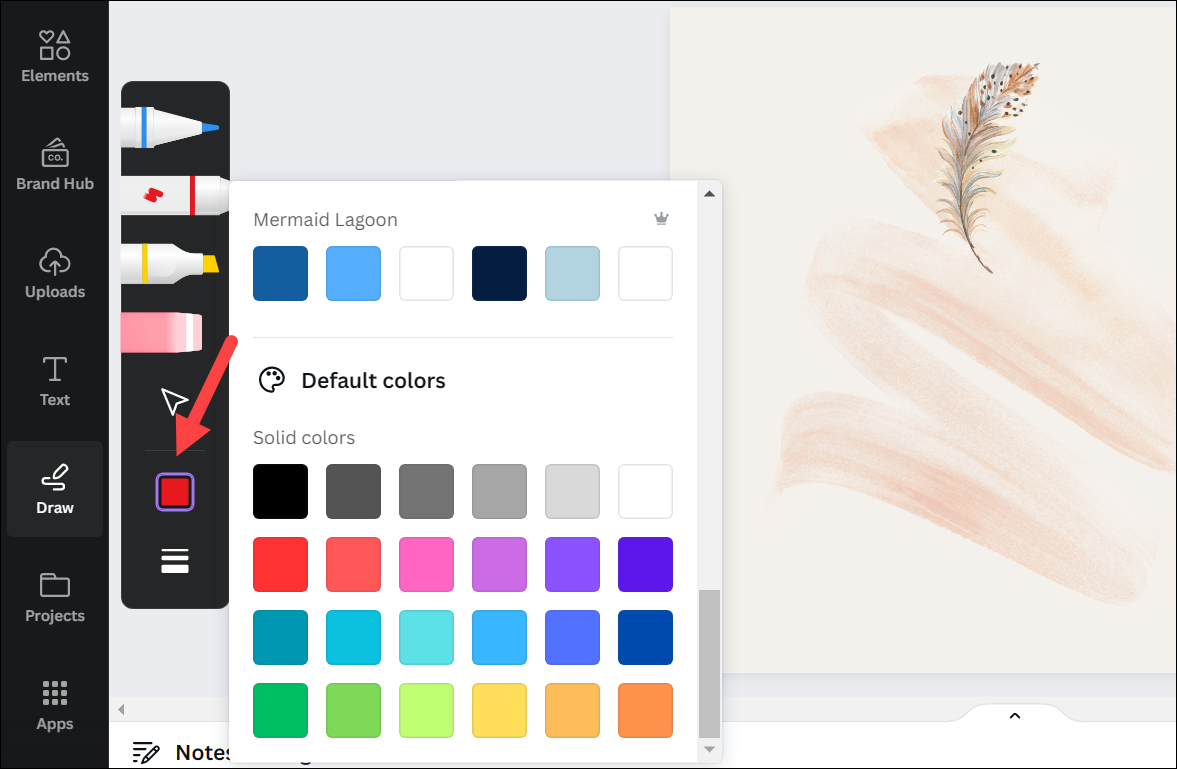 Next, you can also change the thickness of the pen stroke by clicking the 'Drawing Settings' option. You'll get a few pre-defined thickness options as well as an option to change the thickness to any size. You can also change the transparency of the stroke.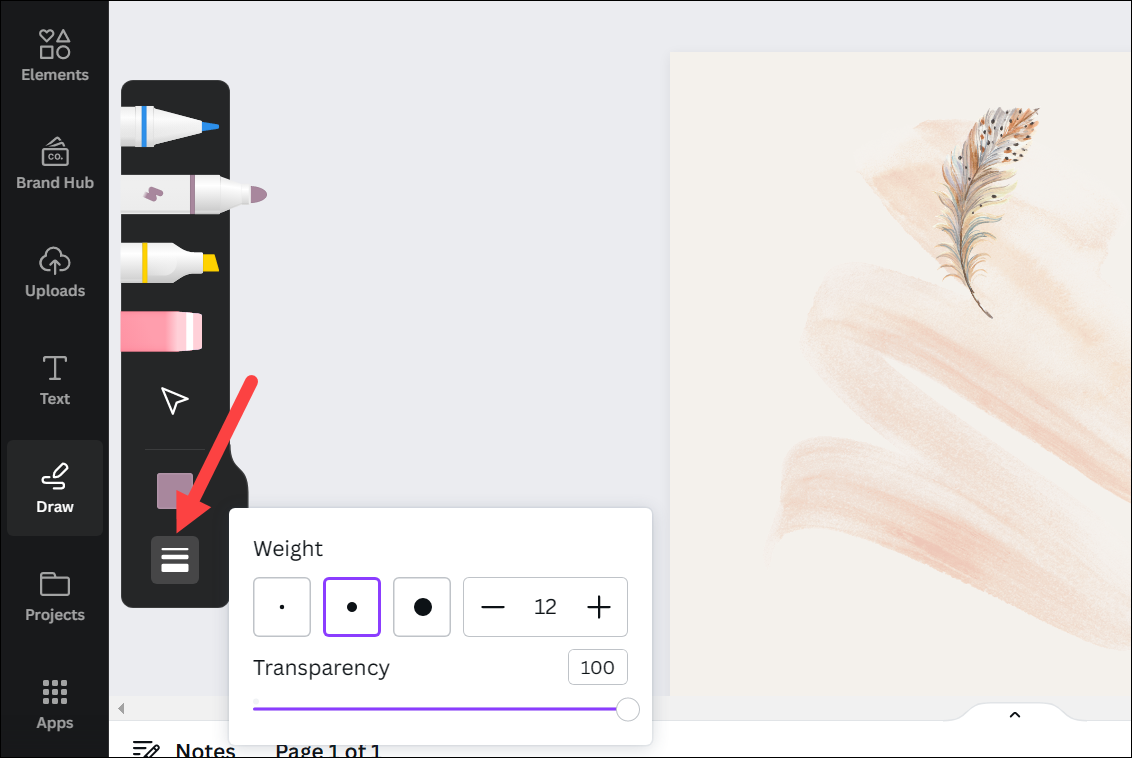 Now, you can draw anything on the design freehand.
Using Shape-assist
Draw also has built-in Shape Assist which can draw a perfect shape for you in a breeze. It works with plenty of shapes, such as lines, circles, triangles, squares, rectangles, stars, ovals, hearts, bubbles, etc.
To use shape-assist, draw the basic shape and keep holding the pen (cursor) down. Shape-assist will kick into action and dole out the perfect shape for you.
In the screenshot below, you can see two circles, one that has been drawn freely, and another that has been whipped into shape with the help of shape-assist.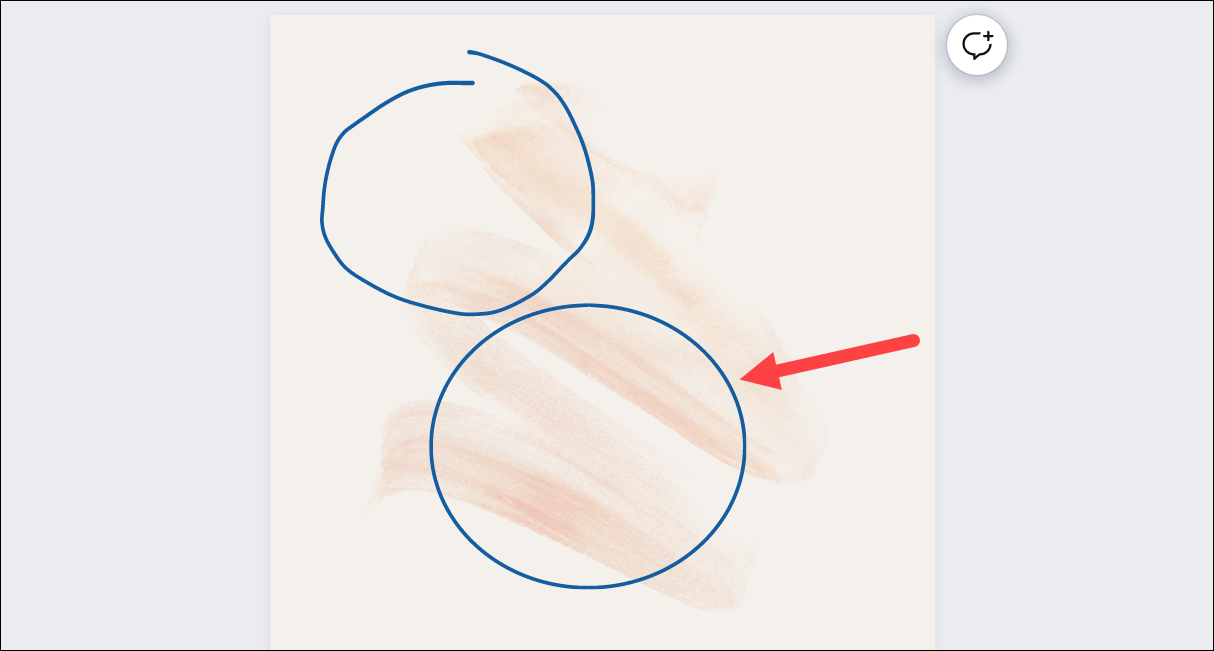 Canva Drawings as Canva Graphics
Additionally, anything you draw in your design (whether freehand or using shape-assist) will be treated as a Canva graphic. As such, you can select it and adjust the size or color even after having drawn it; you can even copy and paste it.
To make a graphic selectable, press the 'Esc' key to deselect the pen or you can also click the 'cursor' on the Draw toolbar.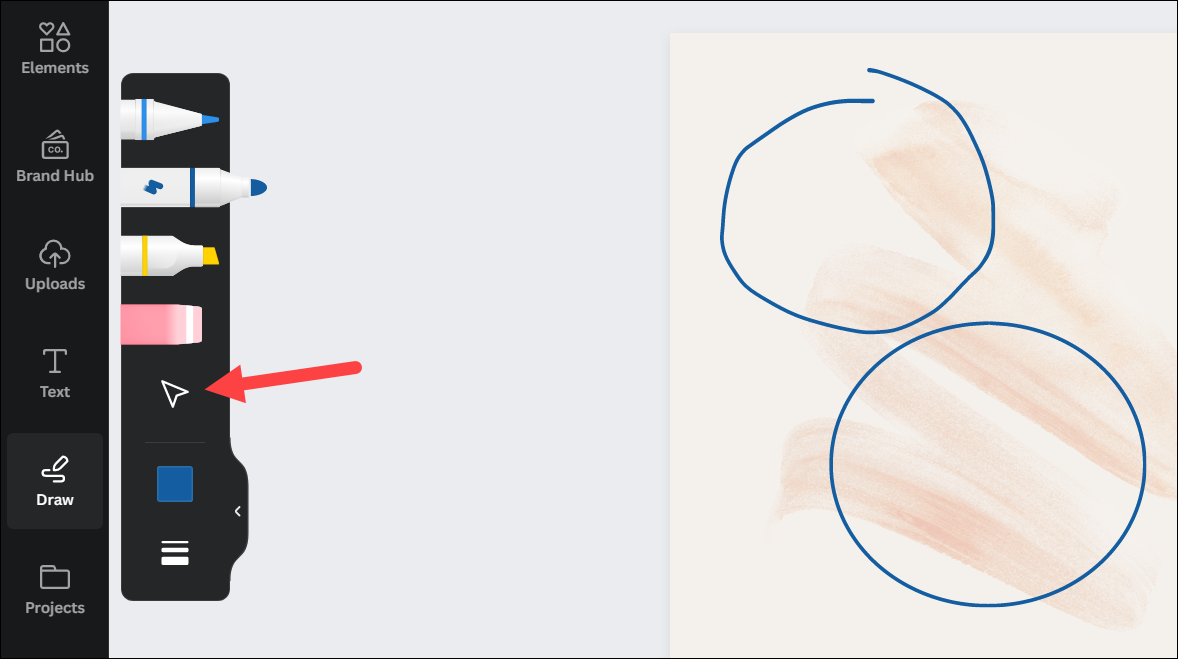 Then, click the graphic to select it. A purple boundary will appear around it, just like any other element in Canva.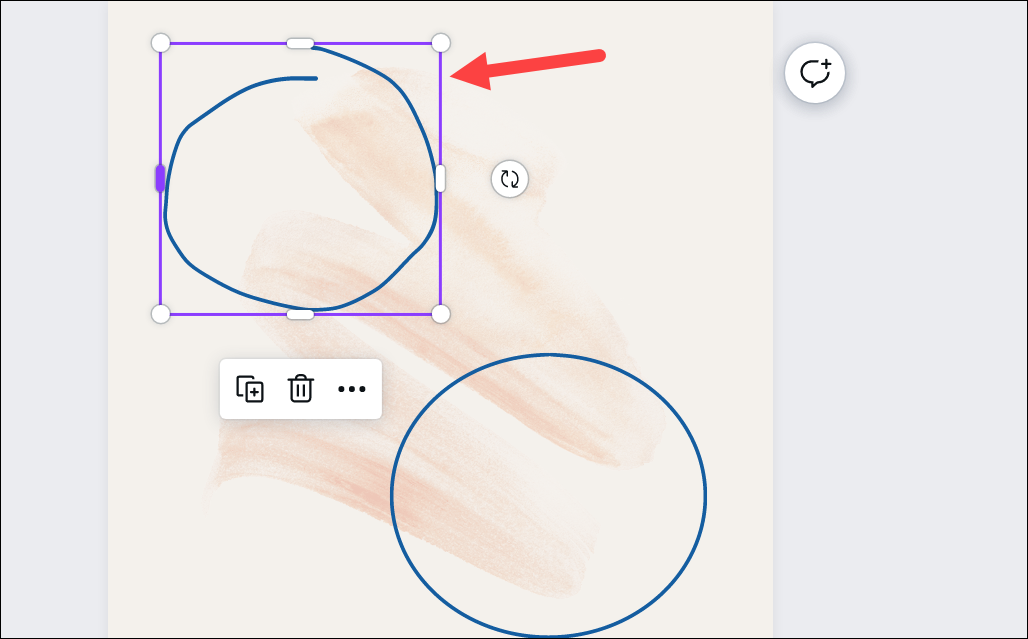 To resize the drawing, drag the borders; to reposition it, drag the entire object.
For drawings where you have used Shape-assist, you can also double-click the drawing to add text to it.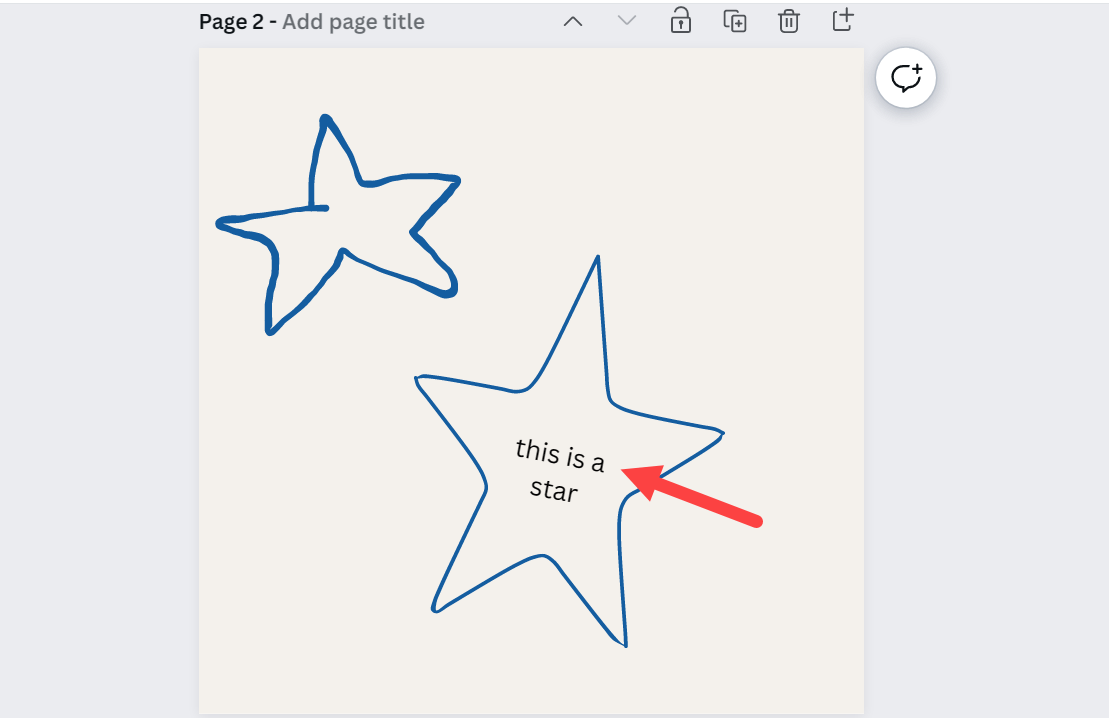 To change the color after drawing, select the graphic and click the 'Color' tile on the top toolbar and not the Draw toolbar.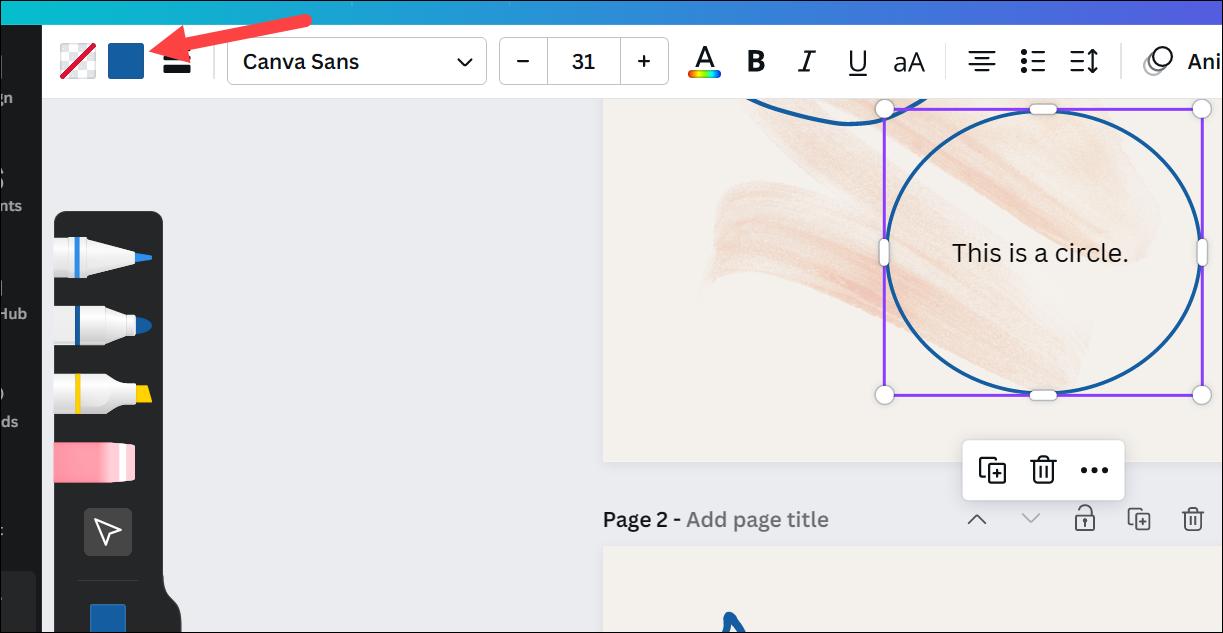 Then, select the new color; the color of the currently selected drawing will be changed. You can also change the color of all the drawings in one go by clicking the 'Change All' button on the color panel.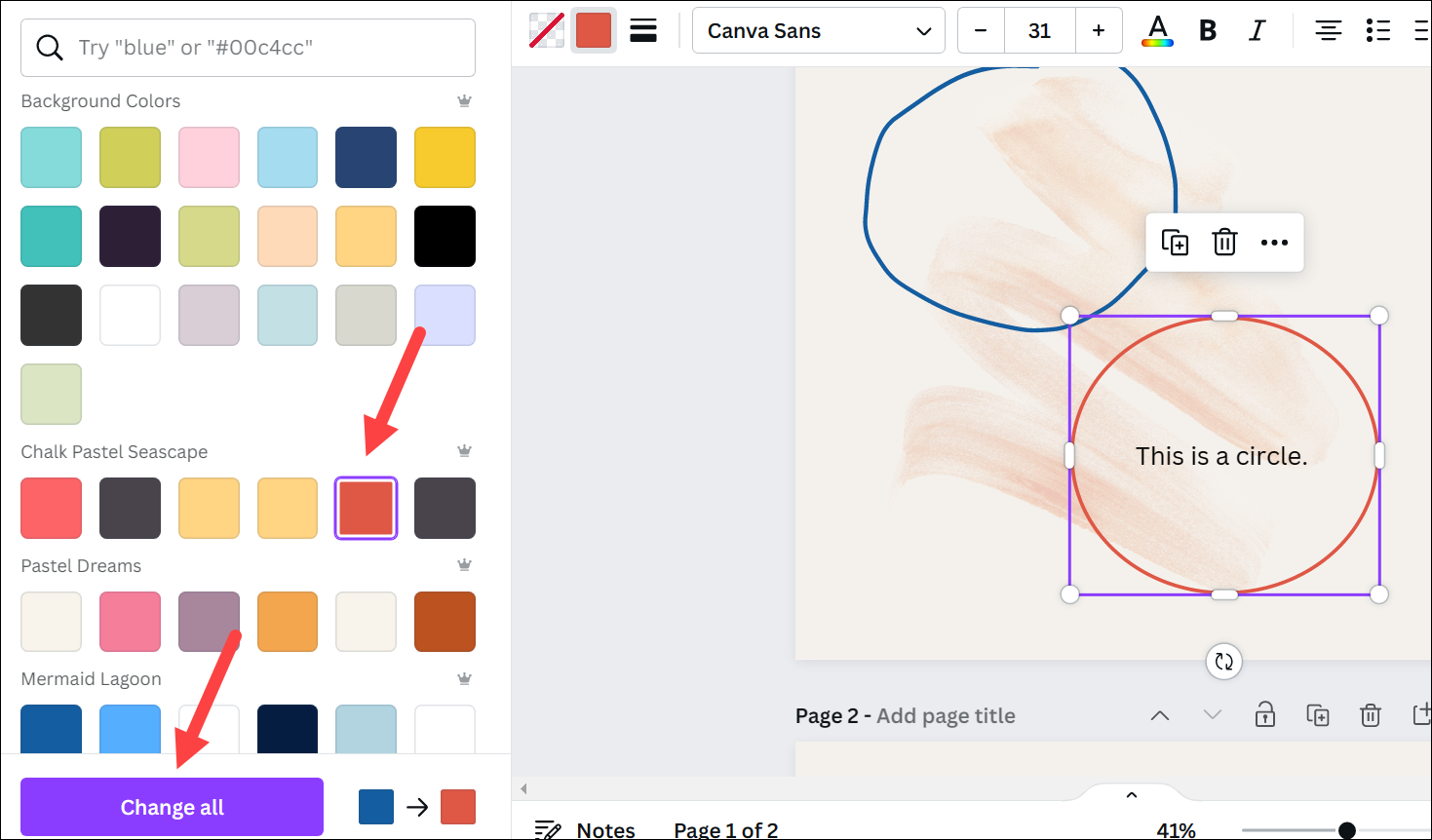 Similarly, you can use pretty much every other option a Canva graphic offers on the drawing.
Collaborate using Canva Draw
You can also use Canva Draw while collaborating on a design with your teammates. While collaborating, you can see the other person's cursor move in real time even when they're drawing freely.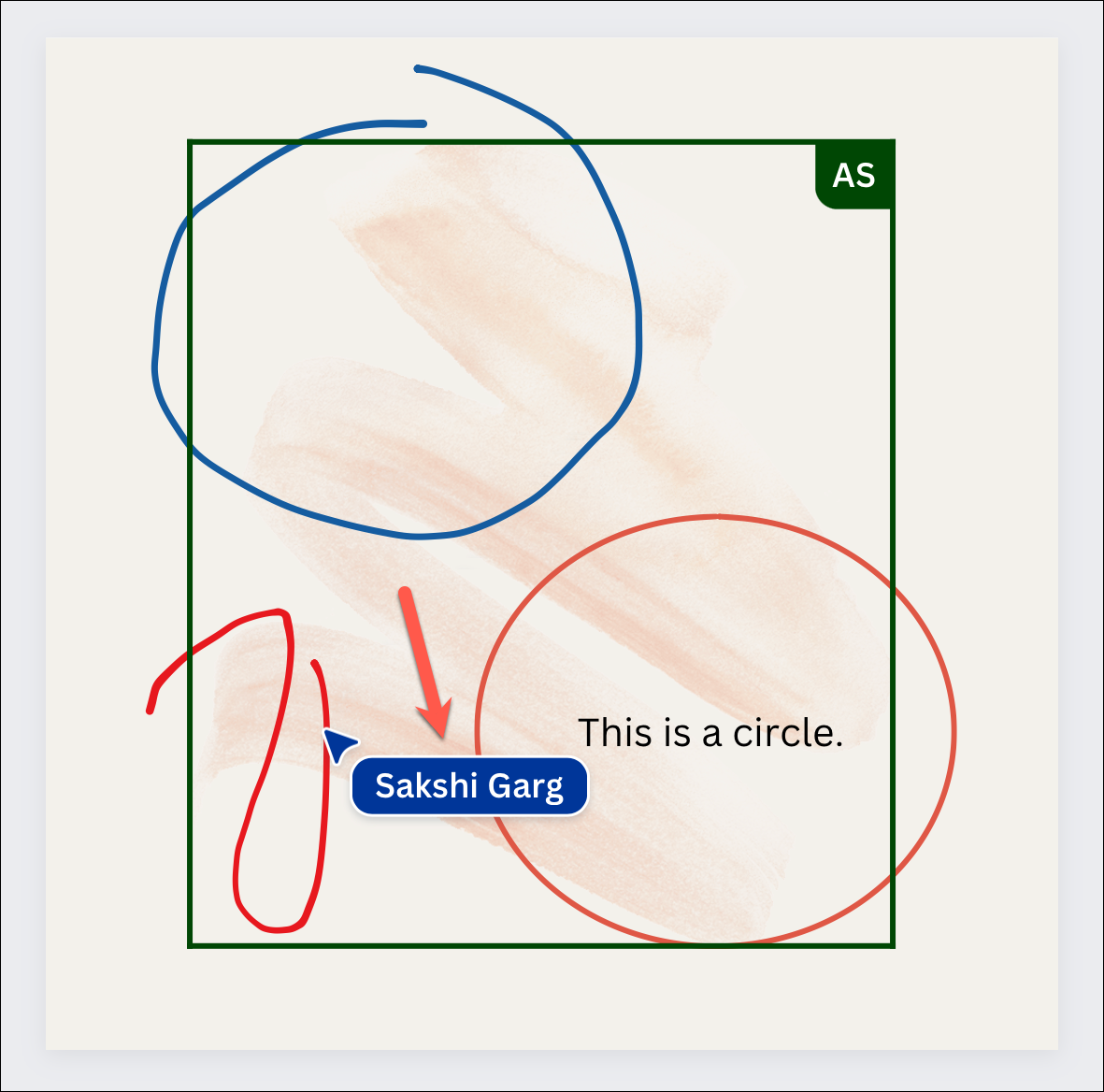 So, with Canva Draw, you can brainstorm ideas, create flowcharts, and leave notes on a design by annotating an element in a collaboration session.
Soon, Canva is also adding the ability to find graphics with the help of the Draw tool with 'Sketch to Graphic' mode. In this mode, you can sketch out an idea and Canva will show matching graphics that you can then replace the drawing with.
---
If you have ever had trouble finding a graphic or a doodle in Canva's repository, you can bid goodbye to those days with Canva Draw. And this is just the beginning for this tool. With updates like Sketch to Graphic mode already underway, we're excited to see what other things might be in store for it.