With macOS Sonoma and iOS 17, Apple has made a considerable update to Widgets on Mac. Not only can you now add widgets to your Mac home screen, but you can also add widgets from apps that are not even present on your Mac!
Thanks to Continuity, you can pull widgets from your iPhone and display them on the Mac. If you've ever wanted a favorite widget from your iPhone on Mac and were disappointed by the absence of it, this update was tailor-made for you. Let's dive right in.
Adding iPhone Widgets on Mac
Adding iPhone Widgets on your Mac is just like adding any other widget for your Mac, the app for which is already present on your computer.
Note that both your Mac and your iPhone should be updated to the latest software, i.e., macOS Sonoma and iOS 17, respectively. Additionally, you must be signed in with the same Apple ID on both devices and have Wi-Fi and Bluetooth turned on for Continuity features to work. Both your iPhone and Mac should also be connected to the same Wi-Fi network and should be nearby.
To add iPhone Widgets on your Mac, follow these steps.
You can add iPhone Widgets either in the Notification Center or the Home screen of your Mac.
To add a widget to the Notification Center, open it first by clicking the 'Date and Time' from the status bar.
Then, click 'Edit Widgets' at the bottom.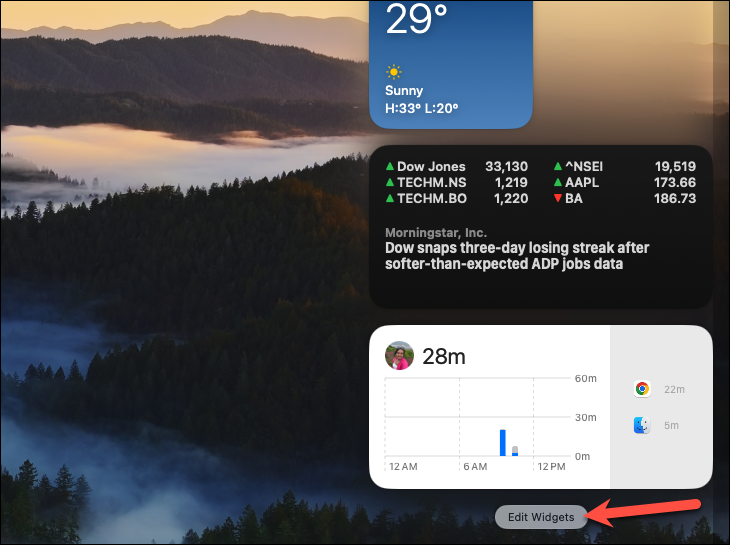 To add a widget to the Home Screen, right-click anywhere on your wallpaper and select 'Edit Widgets' from the context menu.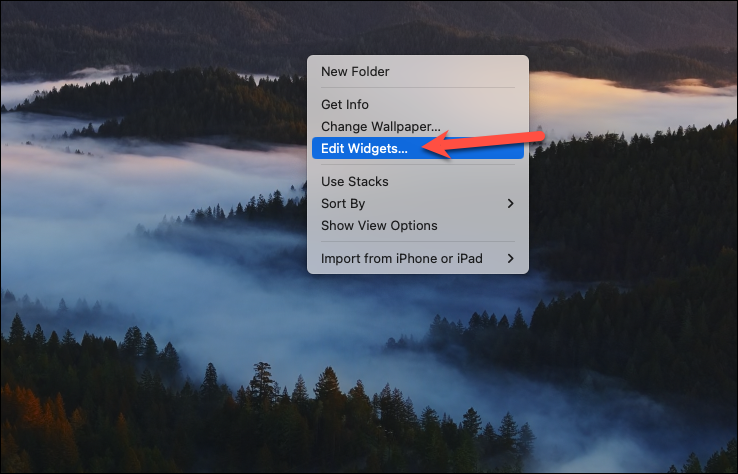 In both cases, the Widget gallery will open. The first section will include widgets available on your Mac itself. Scroll down, and you'll find 'From iPhone' in the top-right corner of the widgets that the Mac has pulled from your iPhone.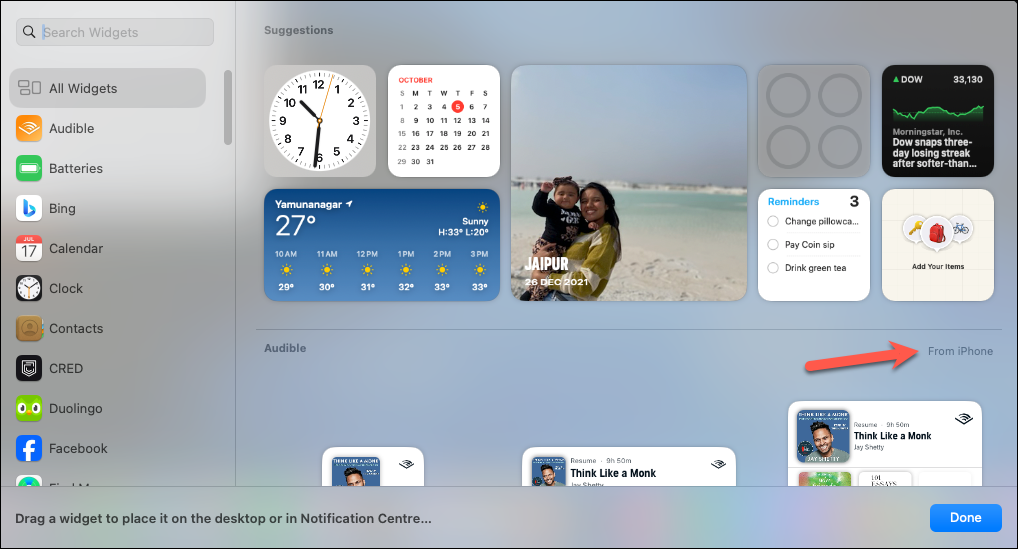 Scroll down and find the one you want to add. You can also use the search bar on the left to search for a particular app.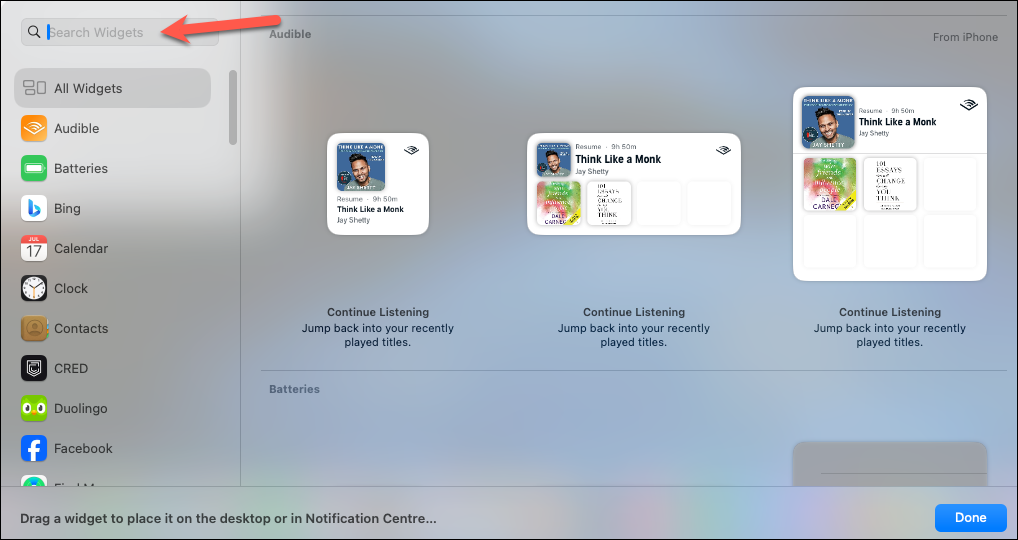 For apps that are available on both your iPhone and Mac, you can switch to iPhone widgets by clicking on the 'From iPhone' tab in the top-right corner.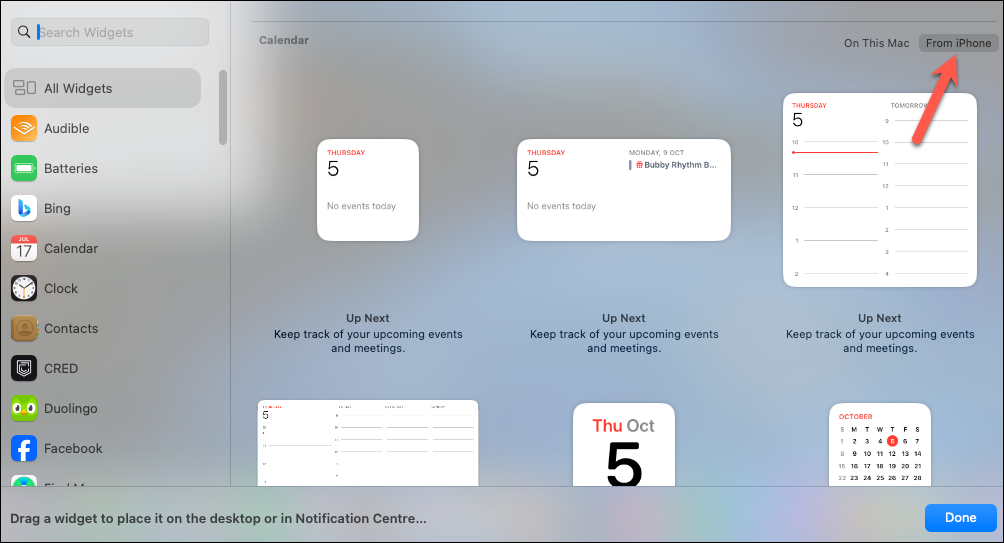 Then, click the widget you want to add or drag and drop it to the Home Screen to add it where you want.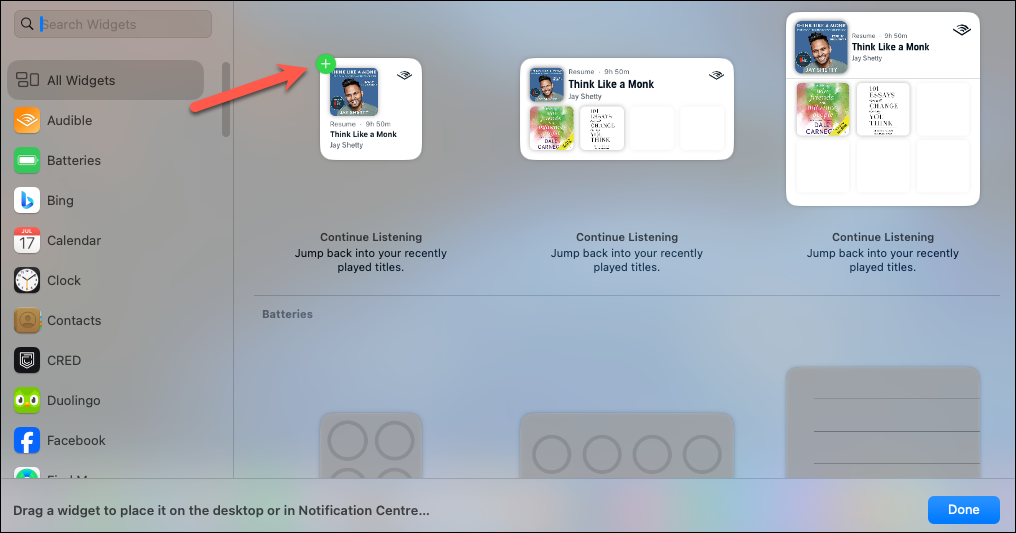 Note that while most widgets from your iPhone can only display information, and you'll get the message "Open [App] on iPhone to continue" upon clicking them, some widgets, like Reminders, are still interactive even if you add one from your iPhone instead of Mac.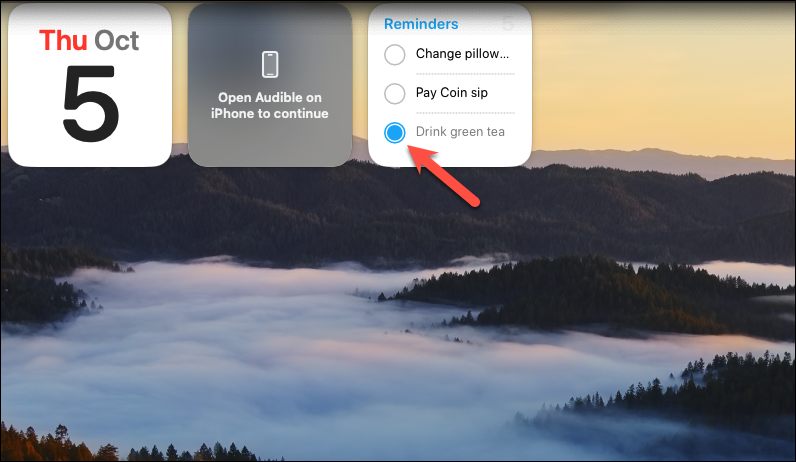 ---
Widgets are one of the favorite parts of an app's experience for many iPhone users. Now, you can bask in this experience in all its greatness on your Mac's screen as well. Moreover, with the intuitive ability of Mac Home Screen widgets to fade away in the background, they won't ever distract you from work.