Key Highlights
To Stream NFL Season 2023 on Samsung Smart TV: Switch On your TV→ Press Smart Hub on Samsung Remote→ Apps section→ Search bar→ Search for NFL app→ Done→ Download.
The 104th season of the National Football League, NFL Season 2023, begins on September 7, 2023, and ends on January 7, 2024. The NFL app is now available on your Samsung Smart TV. On the other hand, you can even watch those live leagues through the screen mirroring method and through the streaming services.
With an active subscription to NFL+, you get access to the live local, primetime regular season, stream NFL Network, and Live home audio for every game of the season. You can also stream NFL RedZone through the NFL+ subscription.
This article assists you in streaming the NFL live matches on your Samsung Smart TV through the NFL app.
For week 4, 16 games are set to play from Sep 28, 2023, to Oct 02, 2023.
How to Watch NFL Games on Samsung Smart TV
You do have a native NFL Network application for Samsung Smart TVs. It implies that you can download it from the Samsung App Store. Those who own Samsung model TVs built-in 2017 and later models can download the NFL app.
NFL 2023 Schedule
Look at the schedule of NFL Week 4, which is likely to commence on September 28, 2023, and end on October 02, 2023.
September 28
| MATCH | TIME |
| --- | --- |
| Detroit vs Green Bay | 8:15 pm |
October 1
| MATCH | TIME |
| --- | --- |
| Atlanta vs Jacksonville | 9:30 am |
| Cincinnati vs Tennessee | 1:00 pm |
| Baltimore vs Cleveland | 1:00 pm |
| Denver vs Chicago | 1:00 pm |
| L.A. Rams vs Indianapolis | 1:00 pm |
| Miami vs Buffalo | 1:00 pm |
| Minnesota vs Carolina | 1:00 pm |
| Pittsburgh vs Houston | 1:00 pm |
| Tampa Bay vs New Orleans | 1:00 pm |
| Washington vs Philadelphia | 1:00 pm |
| Las Vegas vs L.A. Chargers | 4:05 pm |
| Arizona vs San Francisco | 4:25 pm |
| New England vs Dallas | 4:25 pm |
| Kansas City vs N.Y. Jets | 8:20 pm |
October 2
| MATCH | TIME |
| --- | --- |
| Seattle vs N.Y. Giants | 8:15 pm |
NFL Subscription
With the subscription plan of NFL+, you can get offerings like game replays, all 22 coaches' films, and NFL Red zone content. Also, you can get the NFL+ free trial to watch the matches.
| Subscription Plan | Monthly Costs | Annual Costs |
| --- | --- | --- |
| NFL+ | $6.99/month | $49.99/year |
| NFL+ Premium | $14.99/month | $99.99/year |
NFL RedZone
All the NFL+ Premium subscribers will have access to the contents of the NFL Red Zone. NFL Red Zone is generally hosted by Scott Hanson and produced by National Football League Network. NFL Red Zone offers a big moment from every game across the NFL on Sunday afternoons during the regular seasons.
How to Download the NFL App on Samsung Smart TV
1. It is important to have an NFL subscription. Pick any subscription.
2. Now, turn on your Samsung TV. Connect it to an internet network, either through WiFi or Ethernet cable.
3. Press the Smart Hub button on your TV remote.
4. On the home screen, hover over the Apps section. And select it.

5. On the top of the page, you can find a Search bar. Hover over it and type NFL app.
6. Click Done. On the app information page, click on the Download tab.
7. Once done, you can find the NFL app on the apps section of the home screen.
8. Launch the NFL app. You will get the activation code.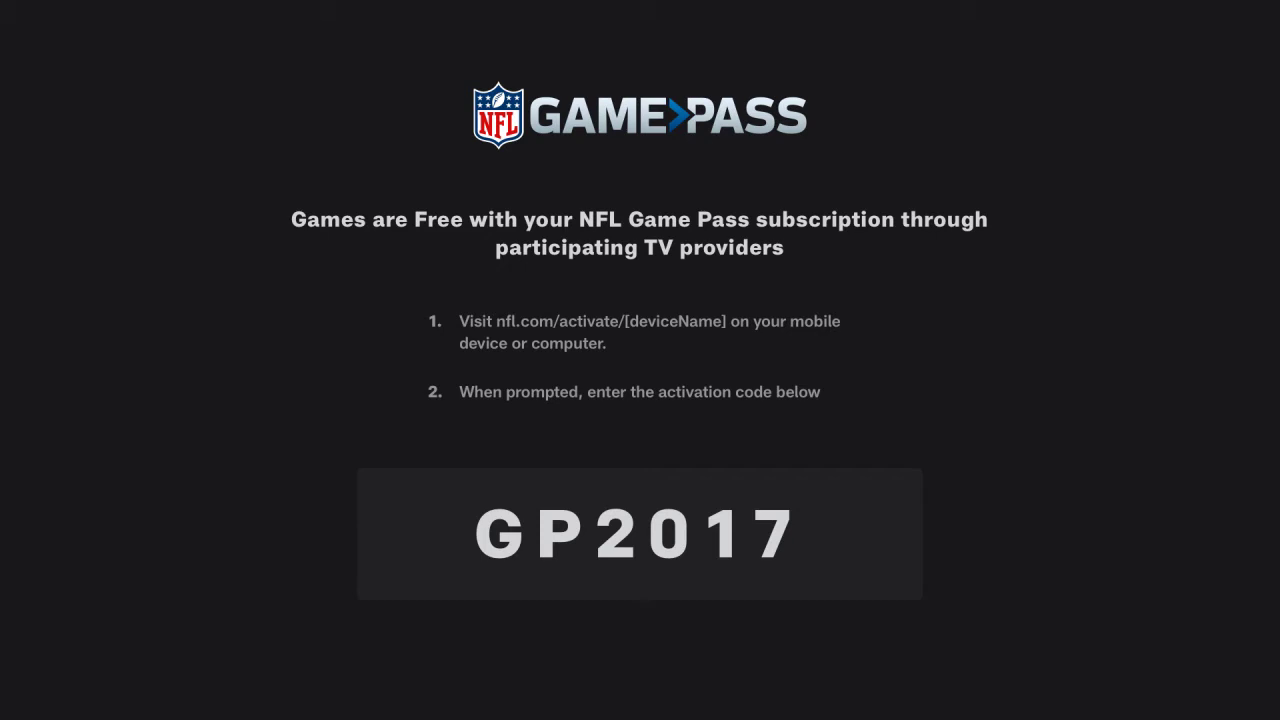 9. Now, go to the NFL activation website on your smartphone or PC.
10. Enter the NFL code displayed on your Samsung TV and click the Continue button.

11. The NFL app on your Samsung TV will be activated. Watch your favorite NFL match on your TV.
How to Screen Mirror NFL on Samsung Smart TV
1. Install the NFL app on your smartphone from the Play Store.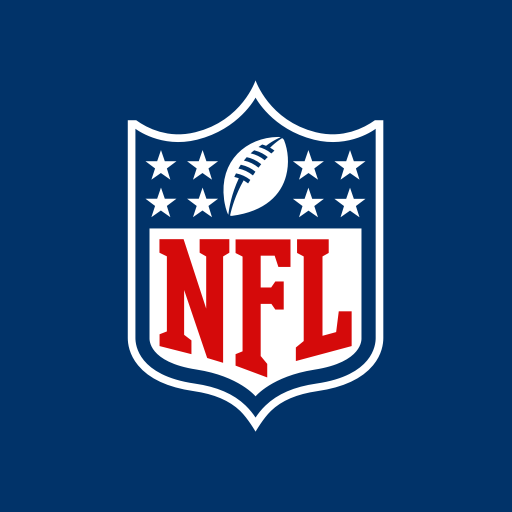 2. To mirror your Android smartphone, you have to install the SmartThings app.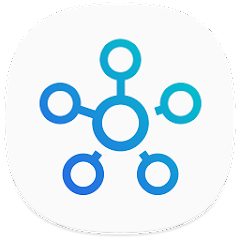 3. Then, connect your smartphone and Samsung Smart TV to the same WiFi connection.
4. Open the SmartThings app and pair your Samsung Smart TV.
5. Go to the Screen Mirroring option and mirror your smartphone screen to Samsung TV.
6. Then, open the NFL app and play any match.
7. It will appear on your Samsung TV.
For iPhones, enable the AirPlay support on your Samsung TV. Then, open the NFL app and tap the AirPlay icon. Choose your Samsung TV to cast the NFL match on your Samsung TV.
Alternative Methods to Stream NFL Matches
If you can't find the NFL app on the Samsung App Store, you can use the below-mentioned streaming devices to watch NFL on your Samsung TV.
Stream NFL Matches through Roku
The Roku streaming device has its native version of the NFL on the Roku Channel Store.
From the Roku home screen, go to Streaming Channels.
Search for an NFL game pass.
On the app info page, choose to Add Channel.
Activate the NFL app and stream your favorite game.
Watch NFL Matches through Firestick
Like Roku, the NFL is also available on the Amazon App Store. Hence, Firestick users can download and install the app with ease.
From the Firestick home screen, click on the search icon.
Search for NFL.
Select the app and click on the Download tab.
Launch the app and activate it.
Then, watch all the live sports events.
Guide – How to Watch NFL on Firestick
Stream NFL Matches through Chromecast
Unlike other devices, you cannot download the NFL on Chromecast. With Chromecast, you can cast games from your mobile or PC to your TV. Few TVs have inbuilt Chromecast support. At the same time, few would require external hardware. In any way, you can enjoy the content streamed from your smartphone.
Install the NFL mobile app on your smartphone.
Connect your smartphone and the Chromecast device to the same WiFi network.
Play your favorite game streaming. Tap the cast icon.
Choose your Chromecast device.
Now, you can able to view the NFL games on your Samsung TV. You also have various streaming service providers, which will give you channels like cable cords. From those, you can watch NFL games. Few like Sling TV, YouTube TV, Hulu, ESPN, etc. Download the app and subscribe to watch all the matches. These services are also available as standalone apps on the above-mentioned streaming devices.
How to Stream NFL Matches on Samsung Smart TV through Streaming Services
Apart from getting the NFL app directly on Samsung TV or through casting methods, you can even stream the live league of the National Football Leagues through some of the streaming services listed below.
How to Fix NFL App Not Working on Samsung Smart TV
Occasionally, the NFL app may go to Not Working conditions like lagging on the screen or buffering for a long time to load the content. These problems are caused due to some of the minor technical issues. You can resolve those issues with the below troubleshooting tricks.
FAQ
1. Can I watch the NFL Game Pass on my Samsung Smart TV?
If your Samsung Smart TV model is manufactured in 2017 or above, you can install the NFL app and watch the game. If not, you can use external streaming services like Firestick or Roku.
2. Does AT&T have NFL RedZone?
No, AT&T doesn't offer the NFL RedZone content.
Was this article helpful?
YesNo