Like FaceTime wasn't already one of the best ways to communicate on a video call, Apple goes ahead and does it. What exactly am I talking about? iOS 17 brings the fun screen effects that we all love in iMessage to FaceTime calls. And that, too, with hand gestures. That's right!
So, what are we waiting for? Let's dig into this fun feature that'll enliven your FaceTime calls one hundred percent.
How Do Hand Reactions Work in iOS 17?
Hand Reactions are activated in FaceTime video calls when your iPhone detects a compatible gesture. Both you and the recipient will be able to see the effect on their screens. The effects are similar to iMessage effects. You should be on iOS 17 and using a compatible device (iPhone 12 or later) to use the feature. Hand gestures are also available on other Apple devices such as Mac and iPad.
The recipient does not need to fulfill either of these conditions for hand gestures to work at your end.
Using Hand Reactions
To use Hand Reactions, start a FaceTime call with any contact(s).
Next, make sure that your hands are clearly visible in the video. Some gestures only require one hand, while others need both hands. It's the reactions that need both hands that can get a little bit tricky as you need to place your iPhone carefully to make sure both your hands are visible.
Next, make one of the following gestures based on the reaction you want to send:
Like: One thumbs up
Dislike: One thumbs down
Hearts: Make the shape of a heart with your hands
Balloons: Make a Peace (V) gesture with one hand
Confetti: Make two peace gestures with both hands
Fireworks: Two thumbs up
Rain: Two thumbs down
Hold your gesture steady for a second. When the iPhone recognizes it, your preview window will expand a little, and you'll be able to see the associated effect on your screen.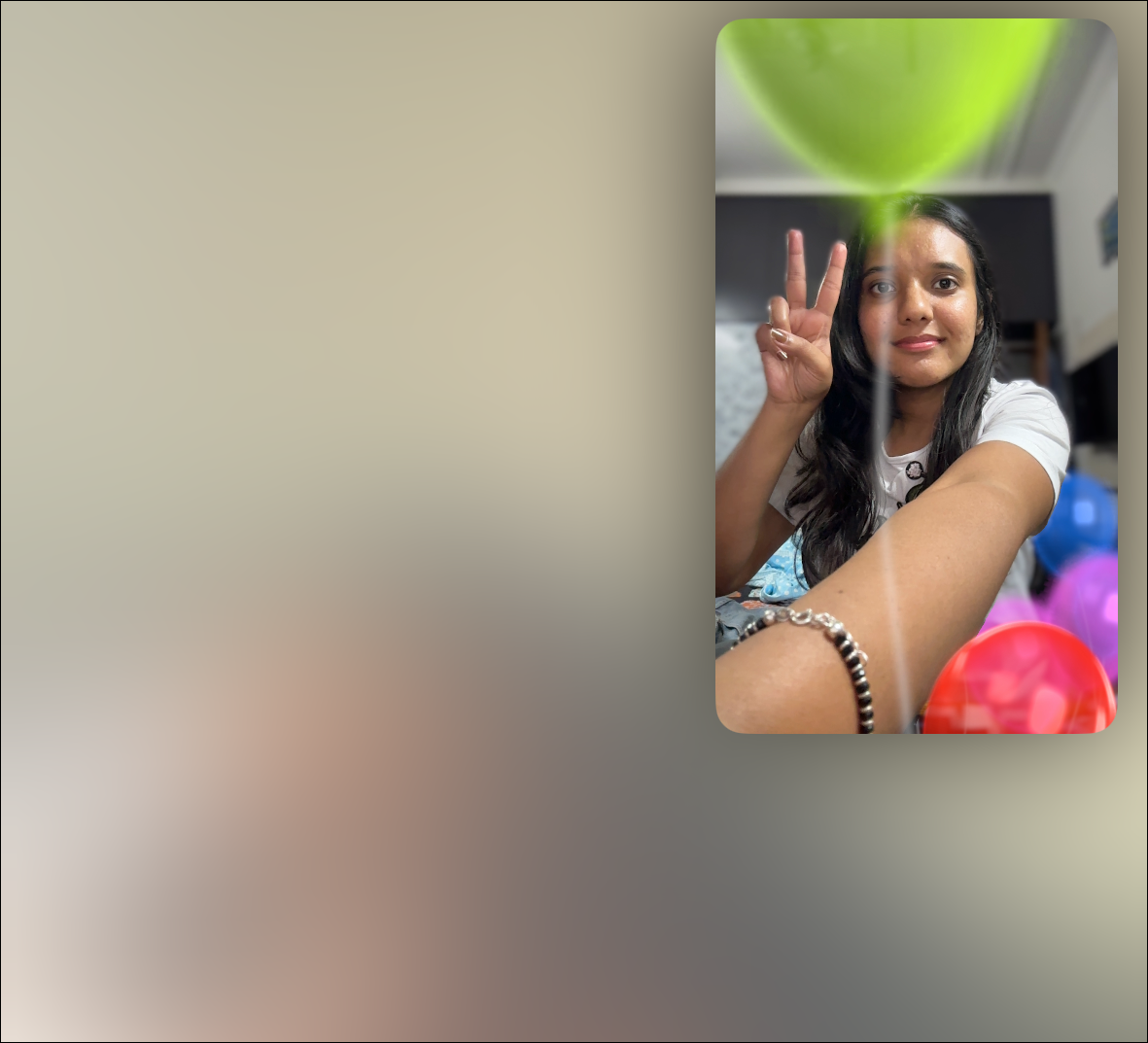 ---
And that's all it takes. Hand Reactions are a fun new addition to FaceTime calls to express yourself. So, when you need to respond to something quickly but not in words, dig into this arsenal.