Meta, the parent company for Facebook, Instagram, and Whatsapp, has recently launched Threads – an app that wants to rival Twitter. Interestingly, this isn't the first time Instagram has had a sidekick app meant to rival another popular app, and even more interestingly, the previous sidekick was named Threads as well.
Taking a stroll down memory lane, you'll remember (or perhaps not) that Instagram released another app named Threads a few years ago. Supposed to be a Snapchat-esque app, it was meant only for your close friends. But it never took off. Hopefully, the same name won't bring a similar ill fate along with it. And if initial user migration is any indication, it seems it might not; it has already surpassed 50 million users. So, let's dive into the digital pool, shall we?
What is Threads?
Threads is a text-centric app, like Twitter, where you can post text updates and join public conversations. You can post 500-character long text posts, but they can also include photos, links, and videos shorter than 5 minutes. Amidst the growing discontentment that users are experiencing with Twitter, Threads couldn't have come at a better time.
It is connected to your Instagram account, so setting it up takes less than a minute (provided you have an Instagram account, of course). Your Insta handle and verification badge (if you have one) will also carry over from Instagram to Threads.
Along with an interface and community guidelines that are much like Instagram, it also includes the app's accessibility features like screen reader support and AI-generated image descriptions.
Meta also plans on making Threads a part of the Fediverse by making future versions of the app compatible with ActivityPub, the open protocol for social networking. This would make it compatible with apps such as Mastodon and even WordPress. This move to open-source protocol will ensure a few things. For starters, you will be able to import your data from Threads to any other app in the Fediverse should you choose to leave the platform. It will also allow users on other Fediverse apps to interact with your content on Threads without any additional effort from you.
Notably, Mastodon is the platform where everyone initially fled when Elon Musk bought Twitter and started the dumpster fire that the app has become today. Mastodon itself is built on the open-source protocol, ActivityPub. We also have a guide on it, btw.
How to Use Threads
As mentioned above, setting up Threads is easy as all you need is your Instagram account and the app (it can only be used by downloading the app as of now; there is no web version).
Setting Up Threads
Threads is available to download on both iOS and Android devices from the App Store and Play Store, respectively. However, it is possible that you might not see it as it has not been rolled out worldwide yet. Meta has rolled the app to more than 100 countries, and users from those countries can download and use the app. For this guide, we'll be demonstrating the process using an iPhone; however, it is the same for both operating systems.
Go to the App Store and search for 'Threads'. Open the listing for 'Threads, an Instagram app'.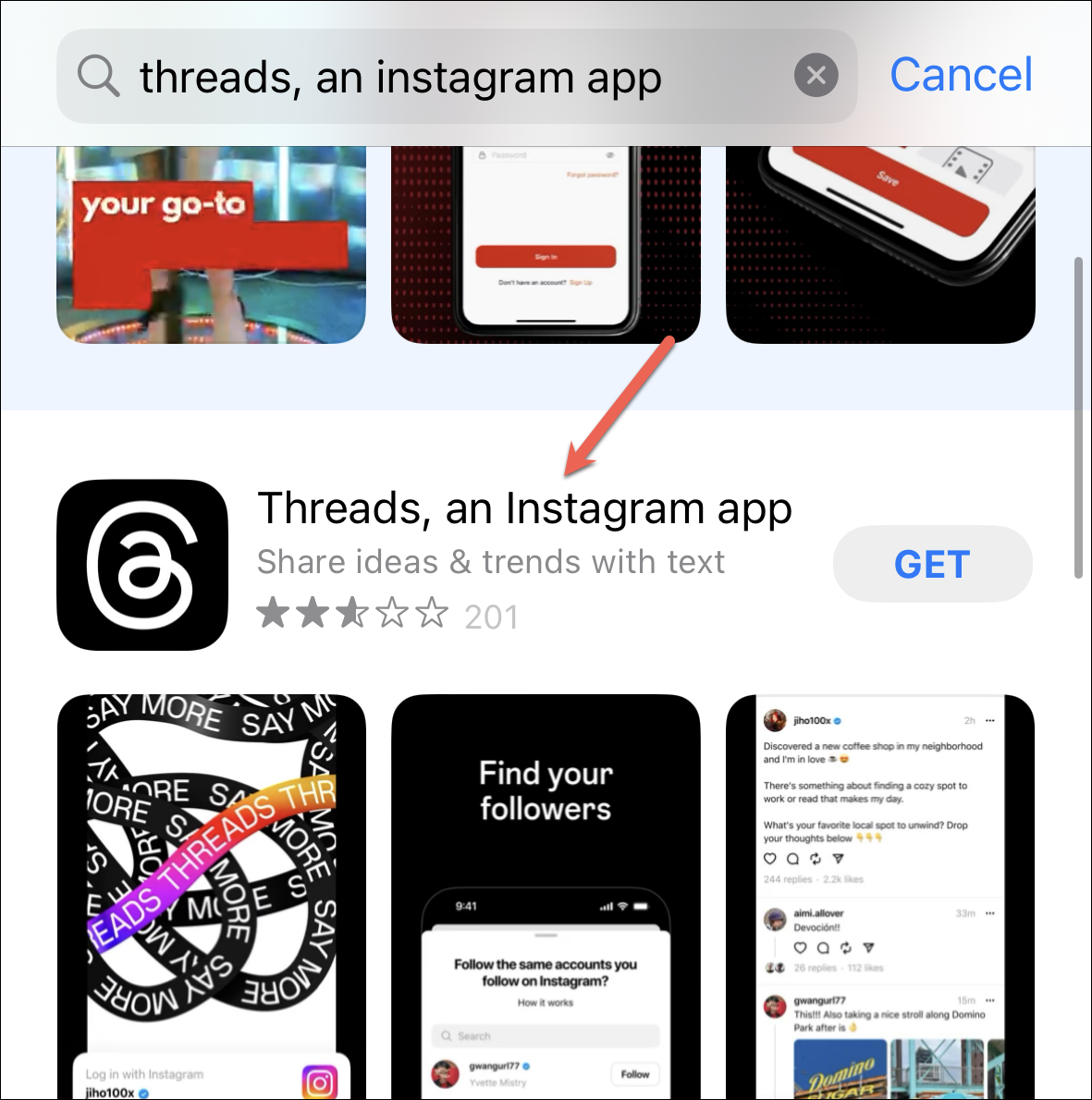 Then, tap the 'Get' option to download the app. You'll need to authenticate using your Face/ Touch ID or your Apple ID password.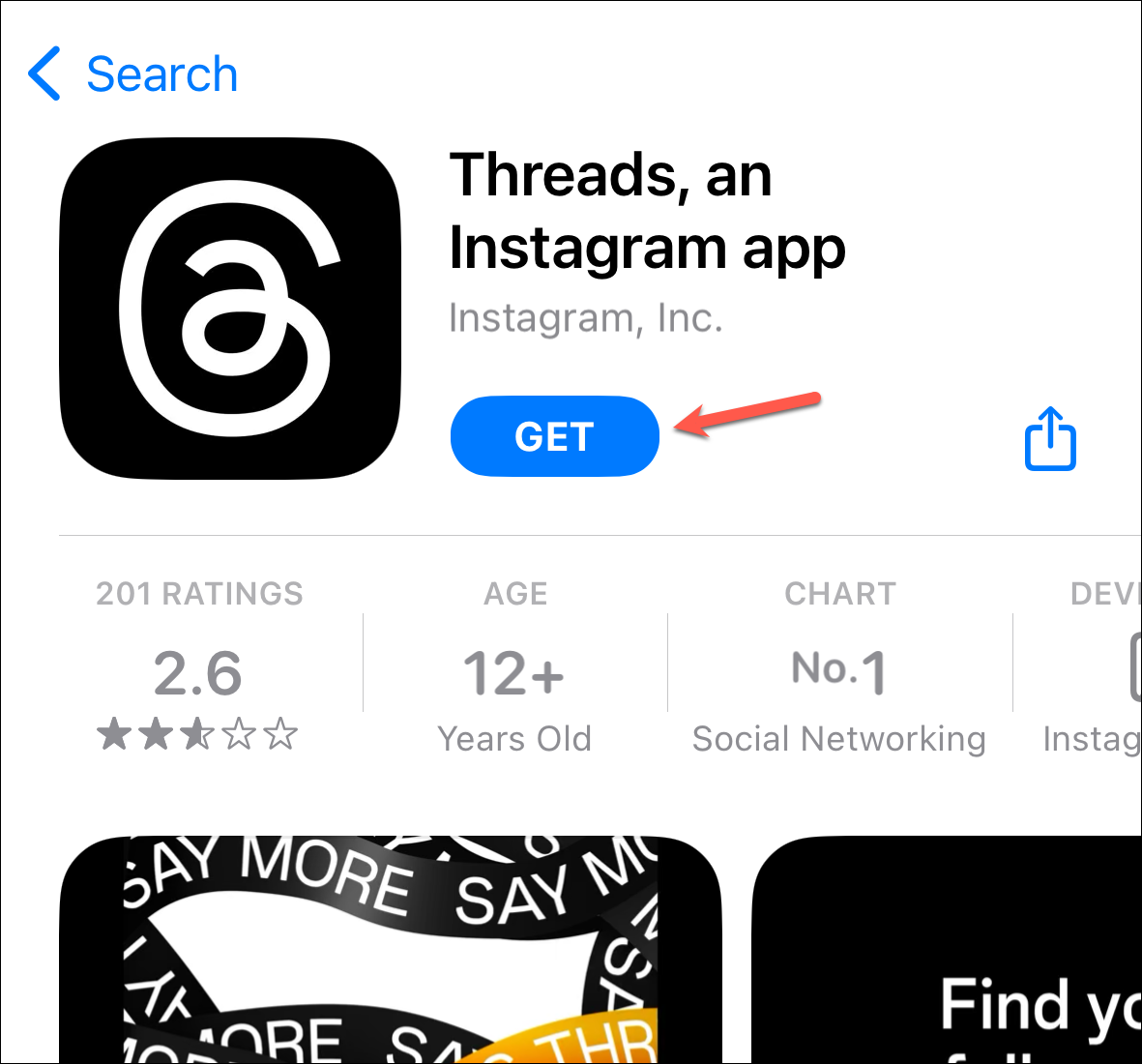 Threads will install on your device.
Open it, and it will automatically detect your Instagram account. Tap on it to log in with your Instagram account. Logging in with an Instagram account is the only way to use Threads (currently). If you have more than one account, tap on 'Switch accounts' to select another account.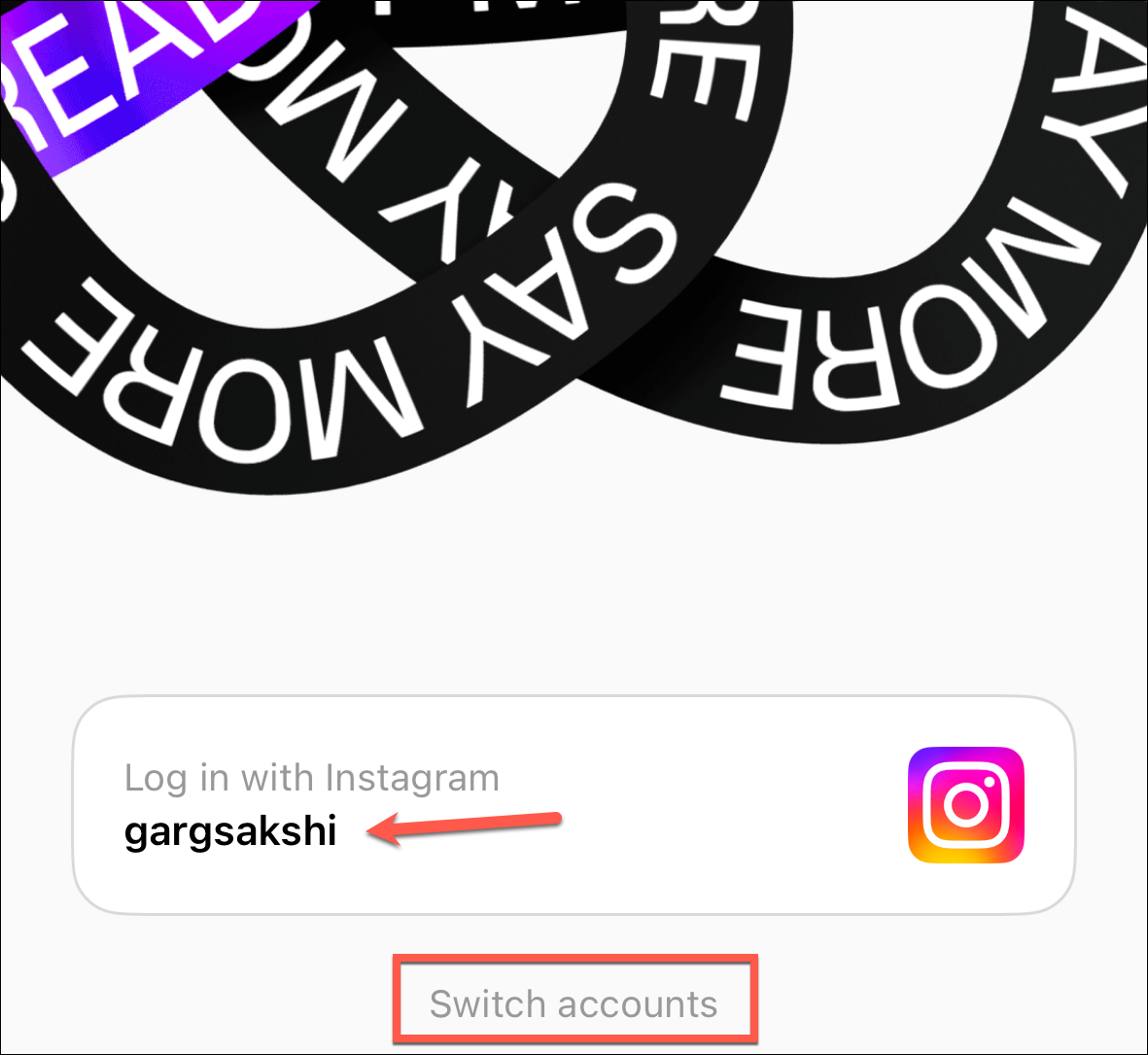 Next, you have the option to either import your Instagram bio to set up your Threads profile or you can customize it. You can also tap 'Skip' in the upper-right corner of the screen and set it up later.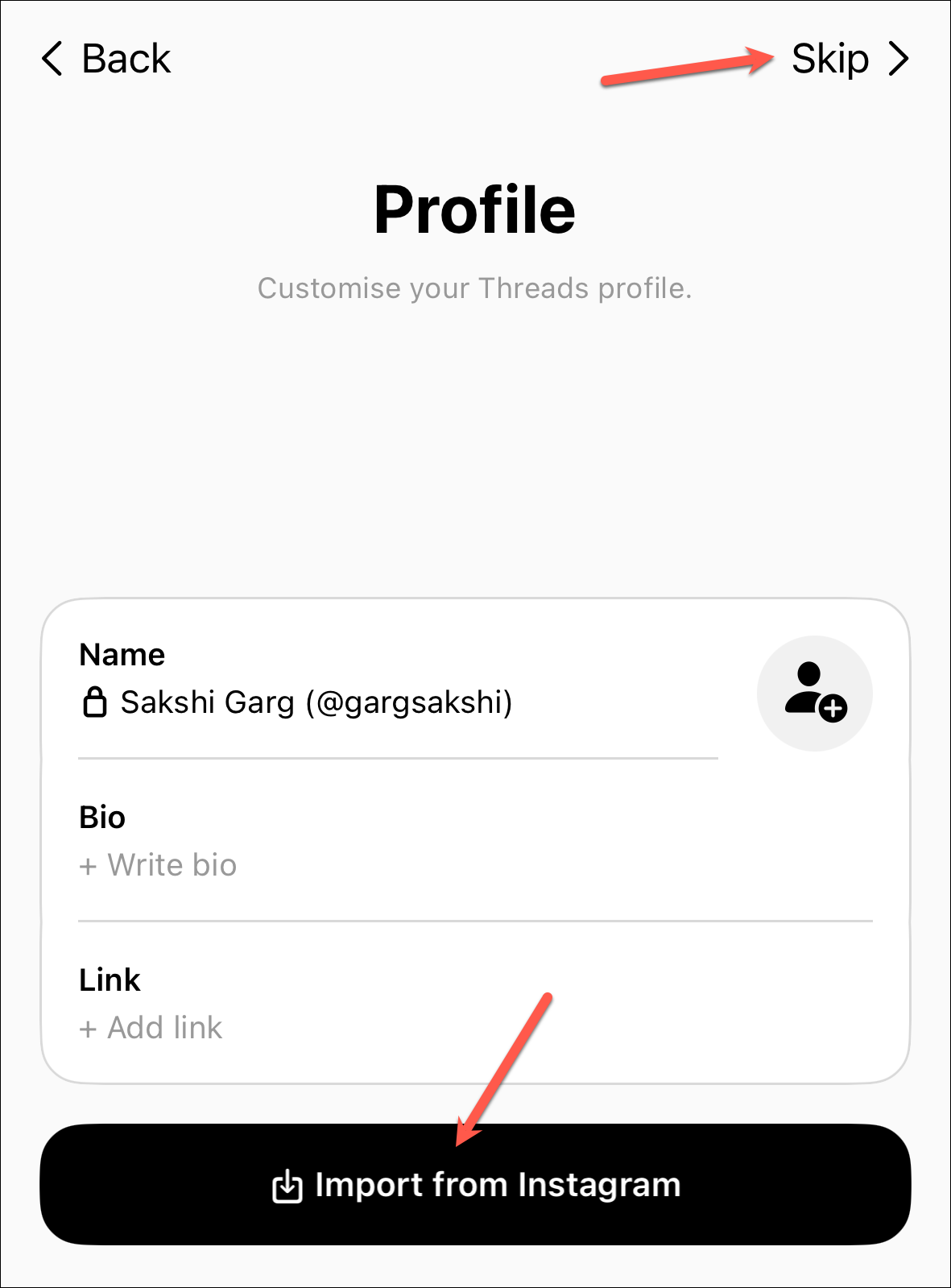 Then, choose whether you would like your account to be private or public and tap 'Next'. If you're under 16 years old (or 18 in some countries), your Threads profile will be private by default.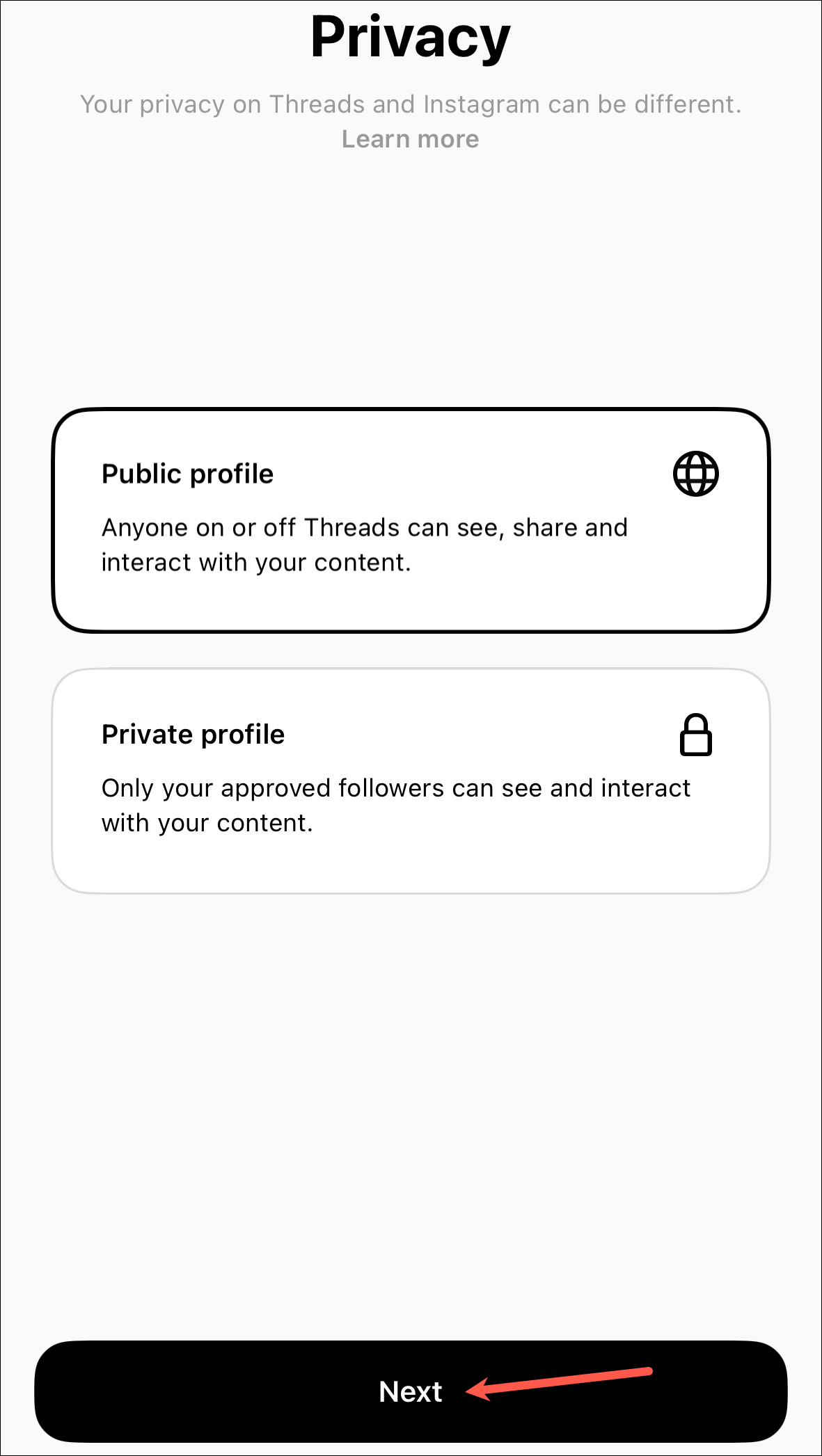 Now, you can even choose to follow all the accounts you do on Instagram. Tap 'Follow all' to follow all the accounts, or individually tap 'Follow' next to the users you want to follow. Some (or a lot) of these users might not be on Threads yet as it's just launched. But if you do give them a follow now, their Threads account will automatically receive you as a follower when they set it up.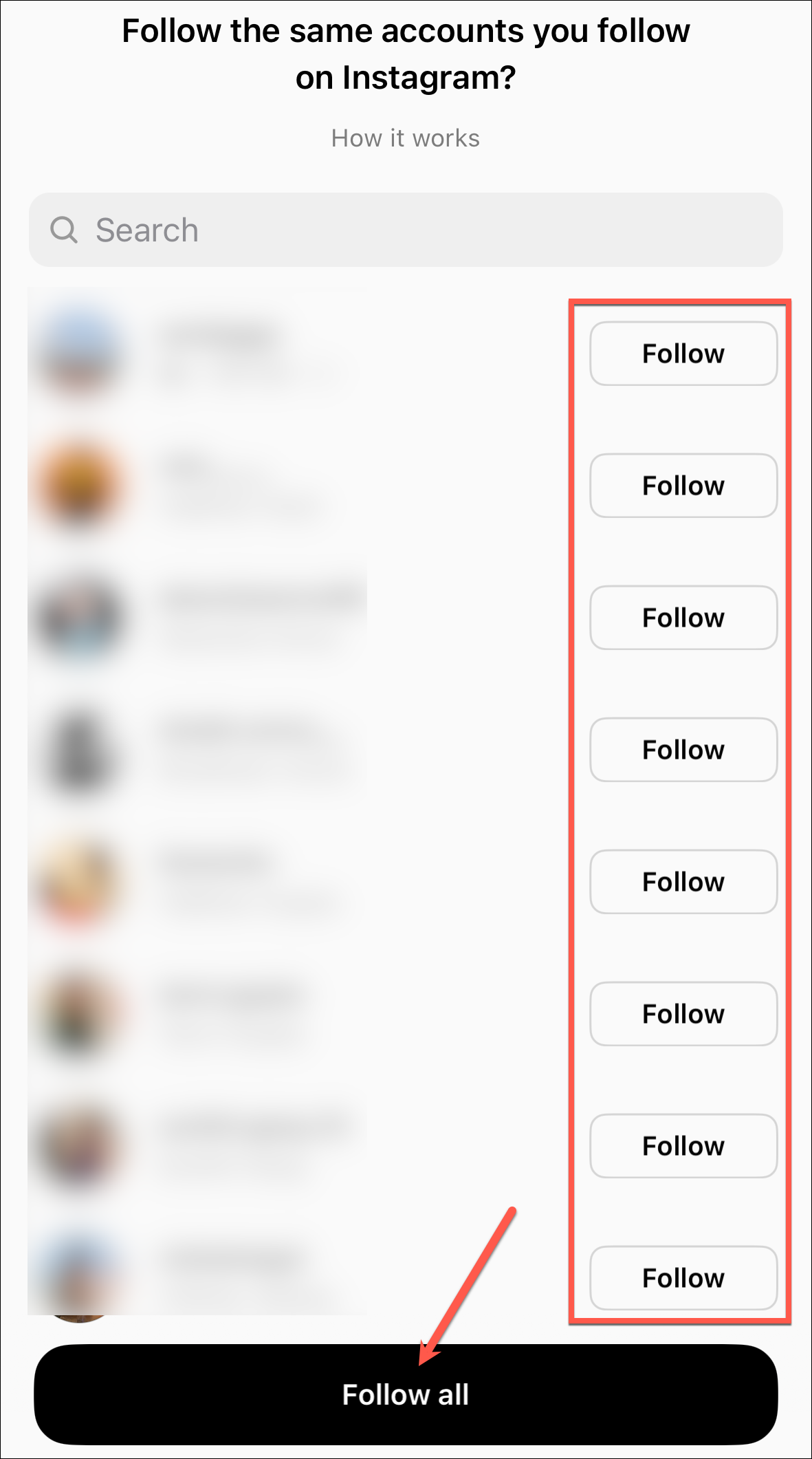 Finally, all that's left is a last onboarding screen that details how Threads works and how it will use your data. Tap 'Join Threads' to complete the account setup.
Welcome! You're officially on Threads. Get ready to leave your Instagram personality behind and adopt your Twitter personality as you foray further.
Using Threads
The app's interface is a lot like Twitter (given that it follows its ideology) while still maintaining the aesthetics of Instagram.
Open the app, and you'll reach your feed, where you can see threads from users you follow and also some random suggested followers. To help differentiate, the users that you don't follow will feature a '+' icon next to their display picture. The bottom bar houses the icons to help you navigate the app; the interface is similar to Instagram and won't be difficult to get a handle on.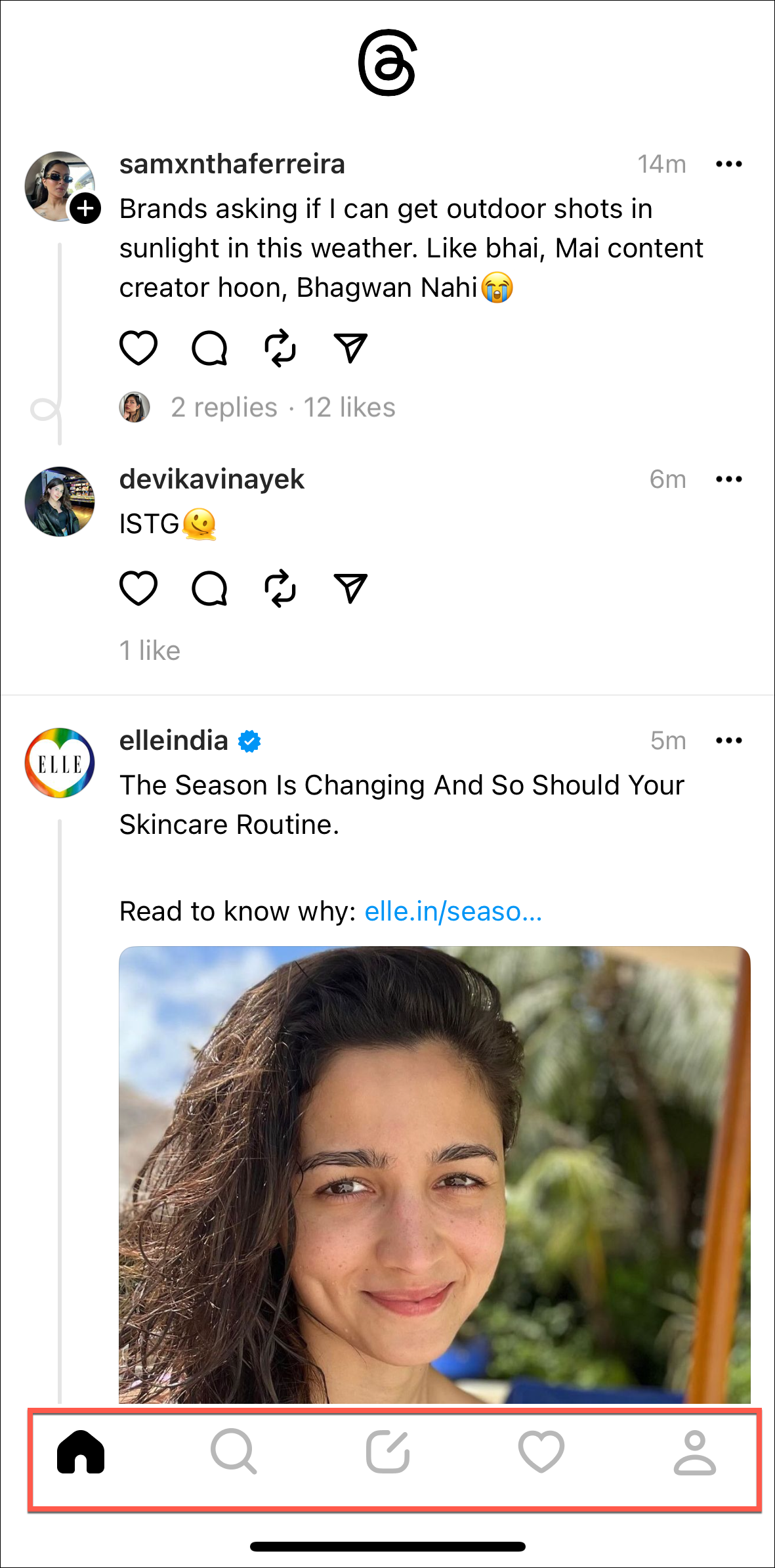 The 'Home' button takes you to your feed, the 'Search' button allows you to find more accounts to follow. While rather rudimentary right now, Meta plans to make the Search feature more robust in the future, which will also allow you to find topics and trends, much like Twitter.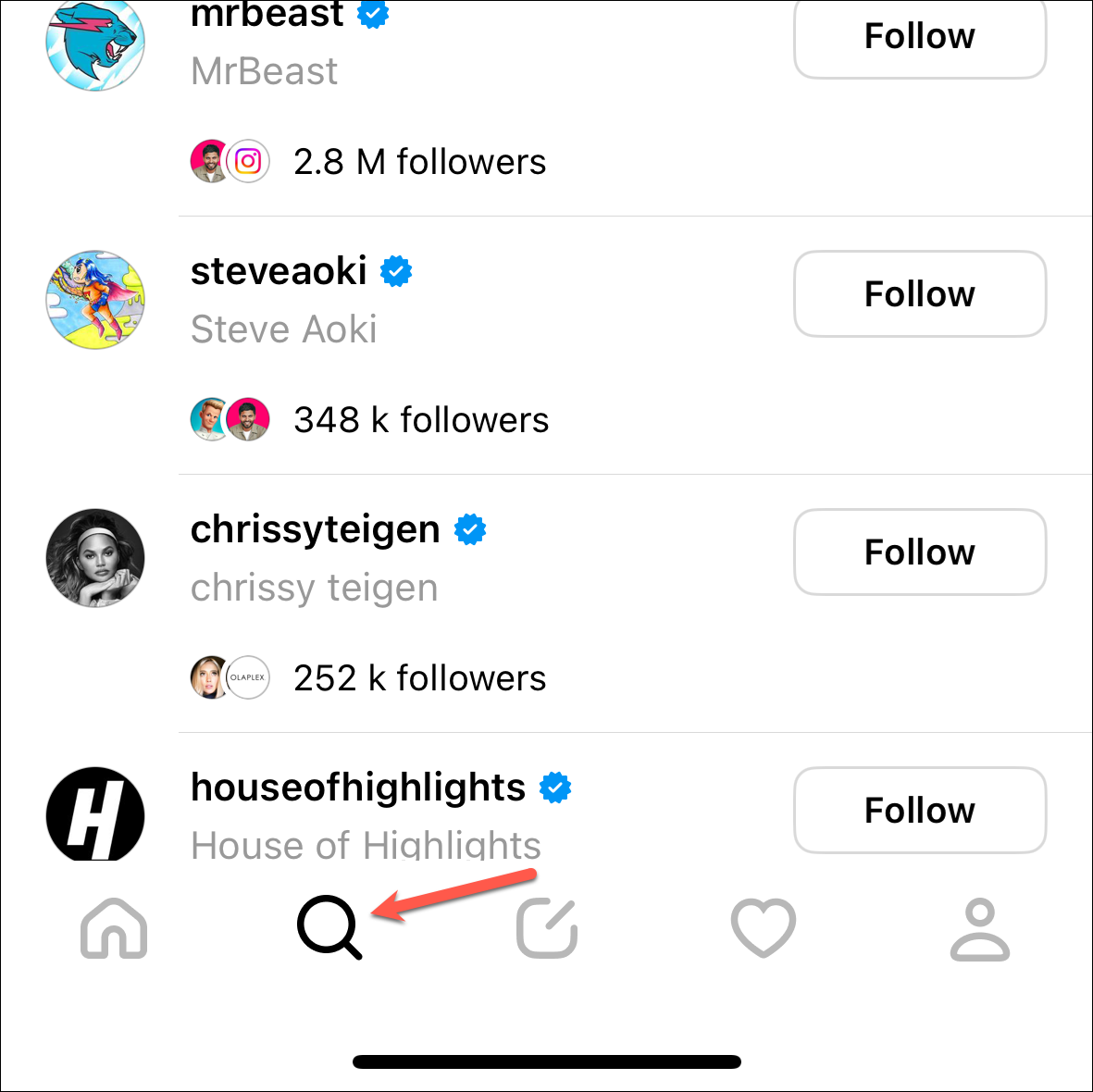 The center button allows you to compose a new thread. The 'Heart' button allows you to view your activity where you can see and approve your follow requests, new followers, replies, mentions, etc.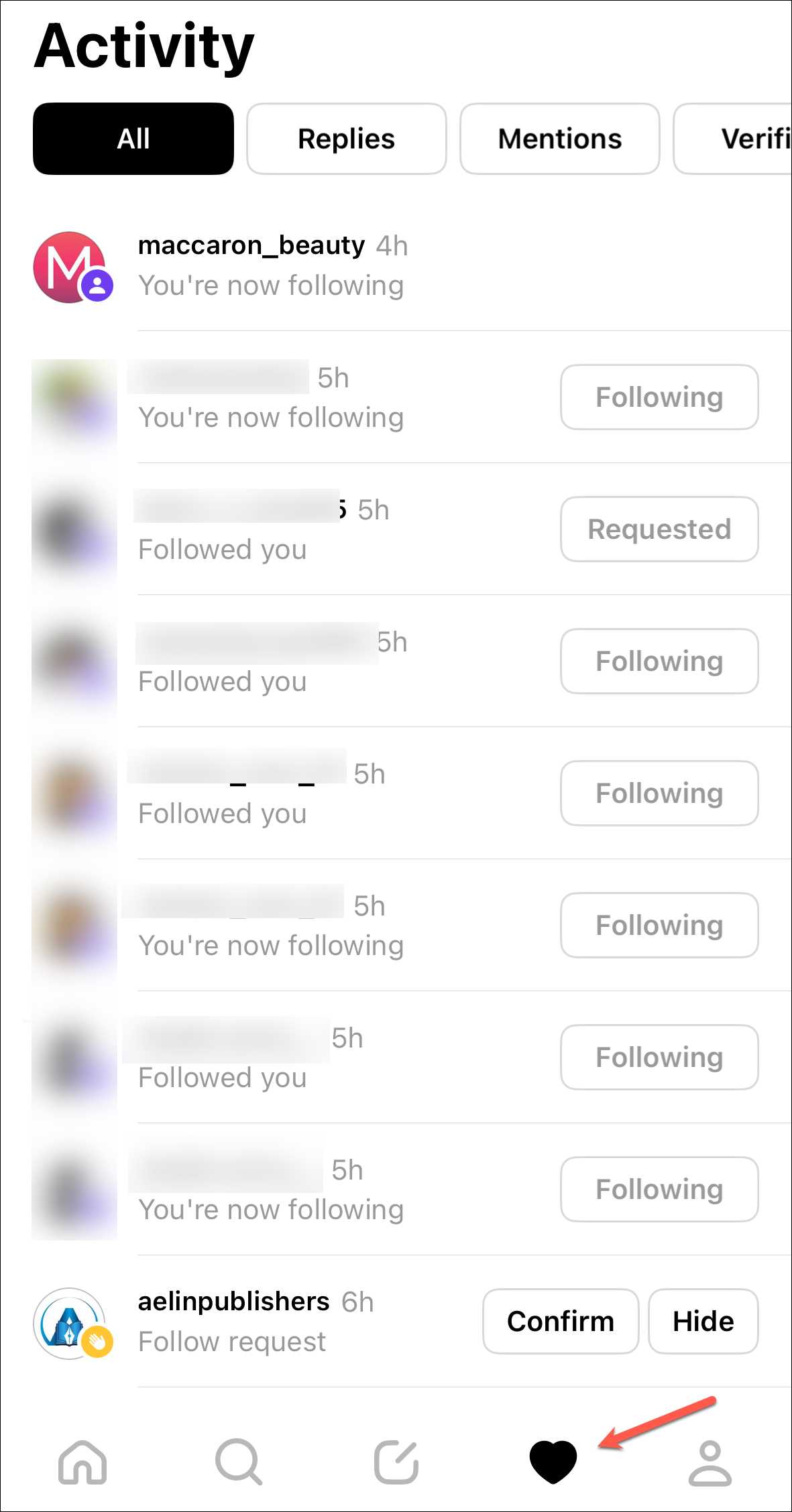 And the 'Person' icon lets you view and edit your profile.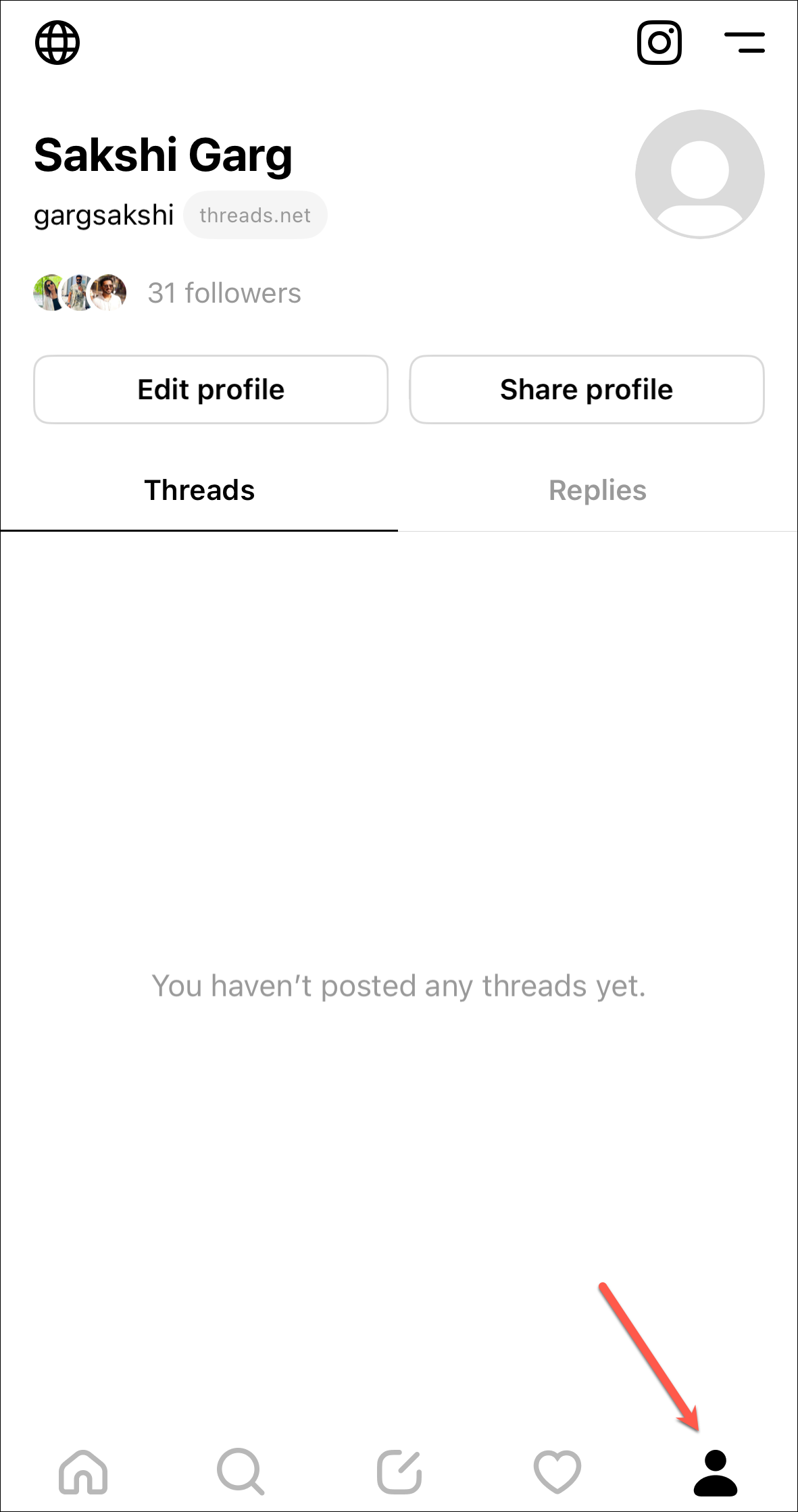 Creating a Thread
Now, let's get onto the meat of the matter: creating a thread. Tap the center button from the menu bar at the bottom.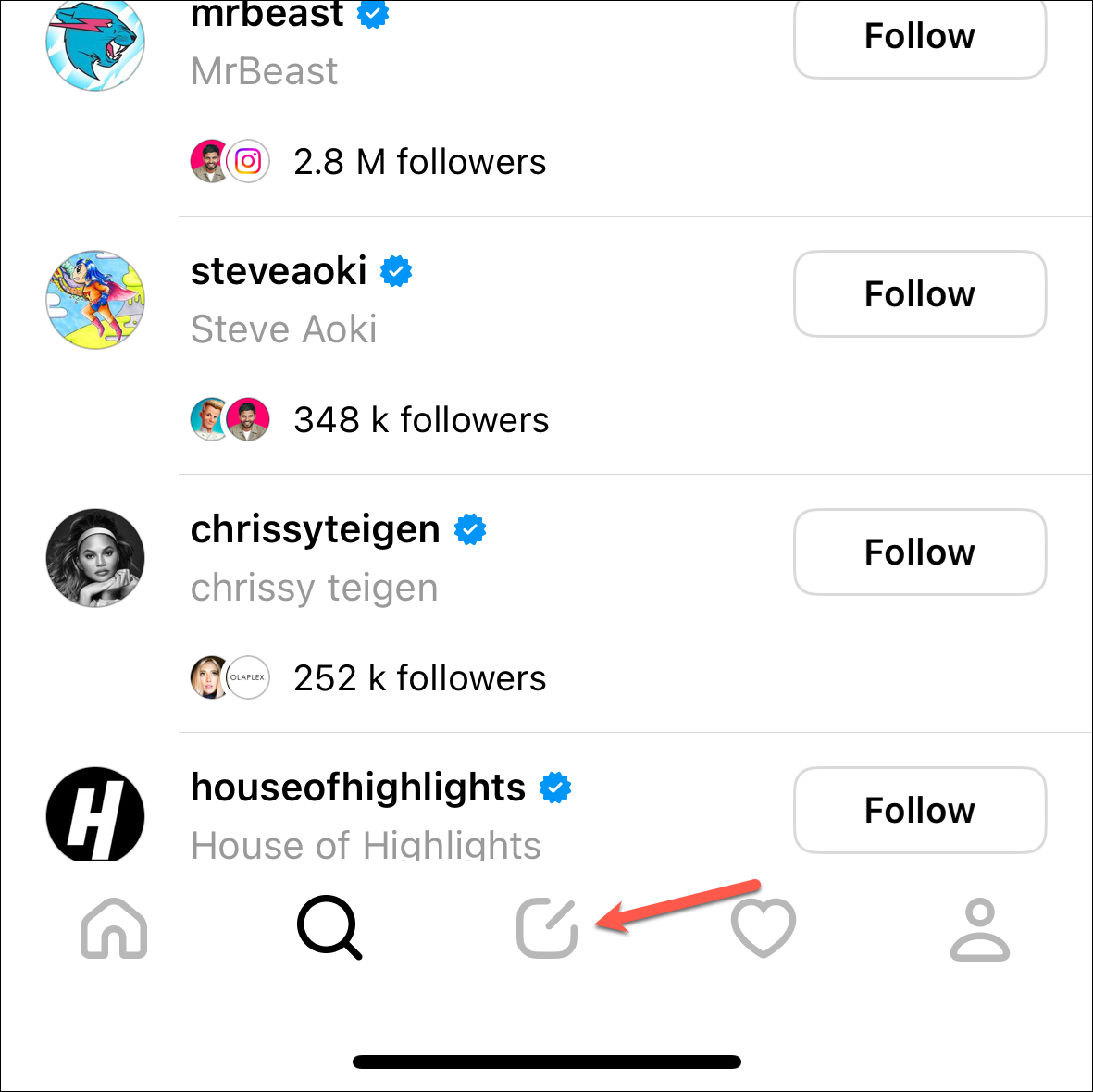 An overlay screen to create a new thread will appear. One thread can only have 500 characters; if it's more than that, it will automatically create another thread. To add a photo or a video to the thread, tap the 'Paper clip' option. You'll need to give Threads access to your library or selected photos/ videos to post them.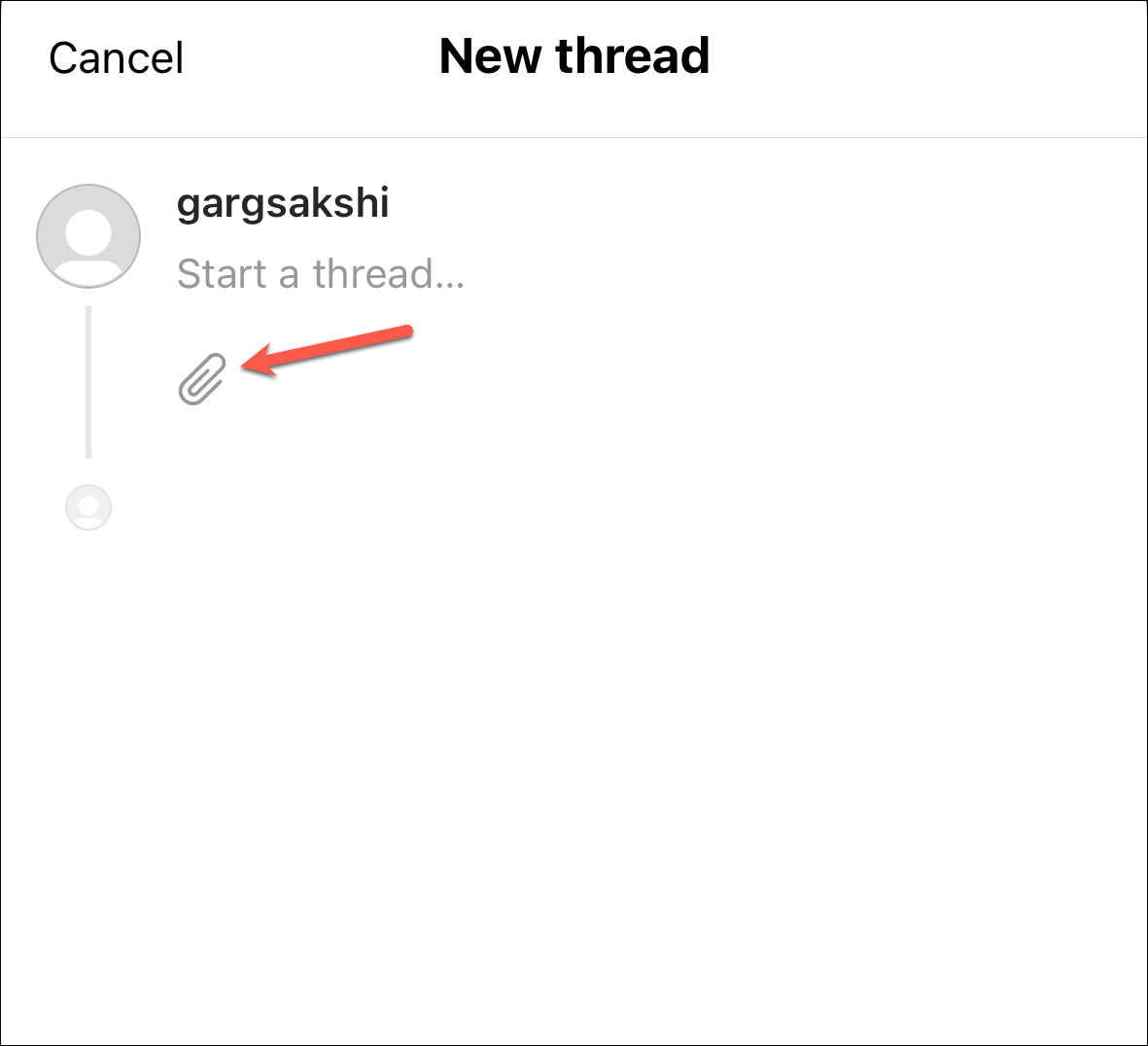 Choose the audience that can reply to your thread by tapping the 'Anyone/ Your followers can reply' option. (Depending on whether your profile is public or private, the option will be different.) Then, choose from 'Anyone/Your followers', 'Profiles you follow', and 'Mentioned only'.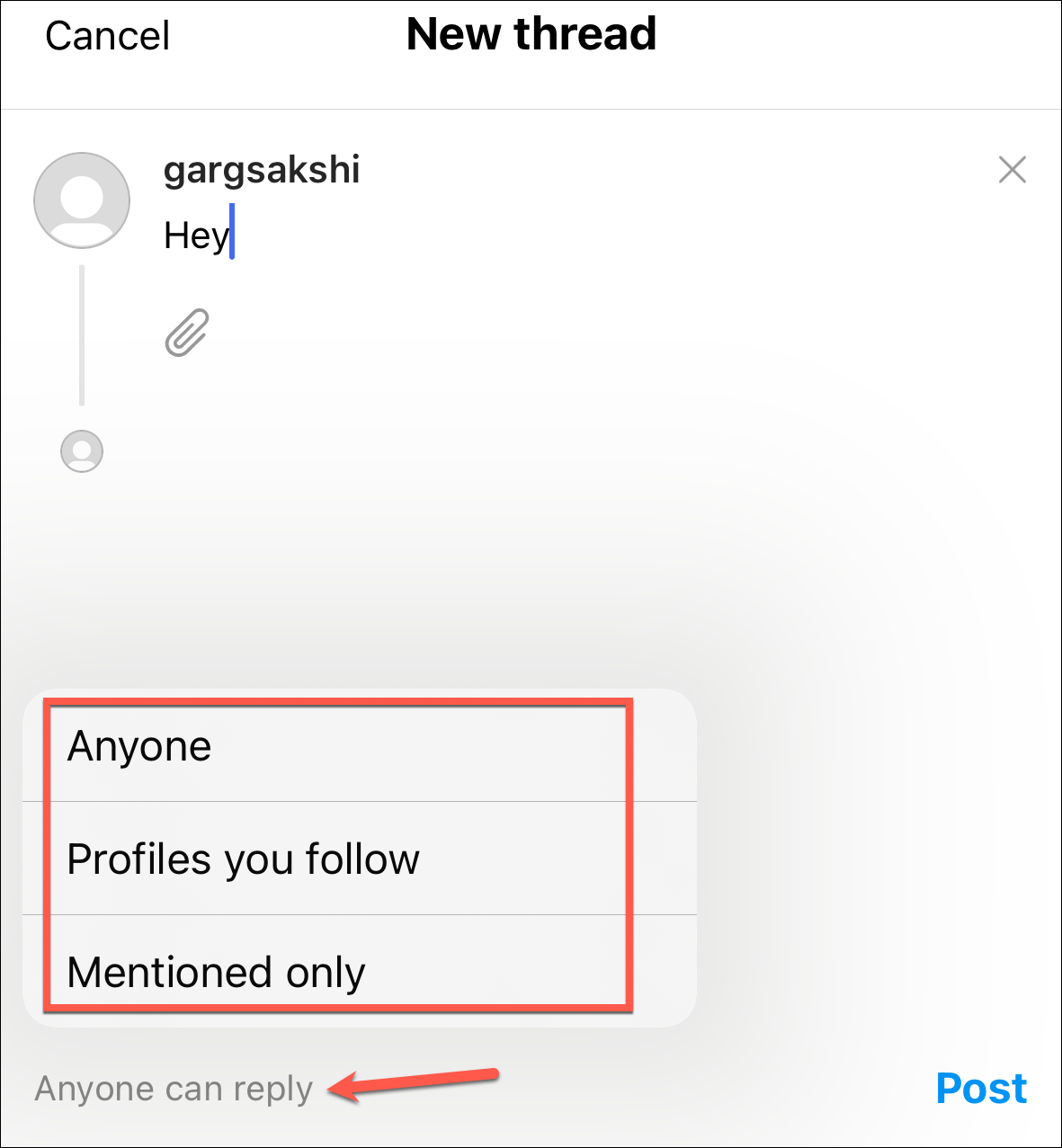 Finally, tap the 'Post' button to send your first thread into the ether.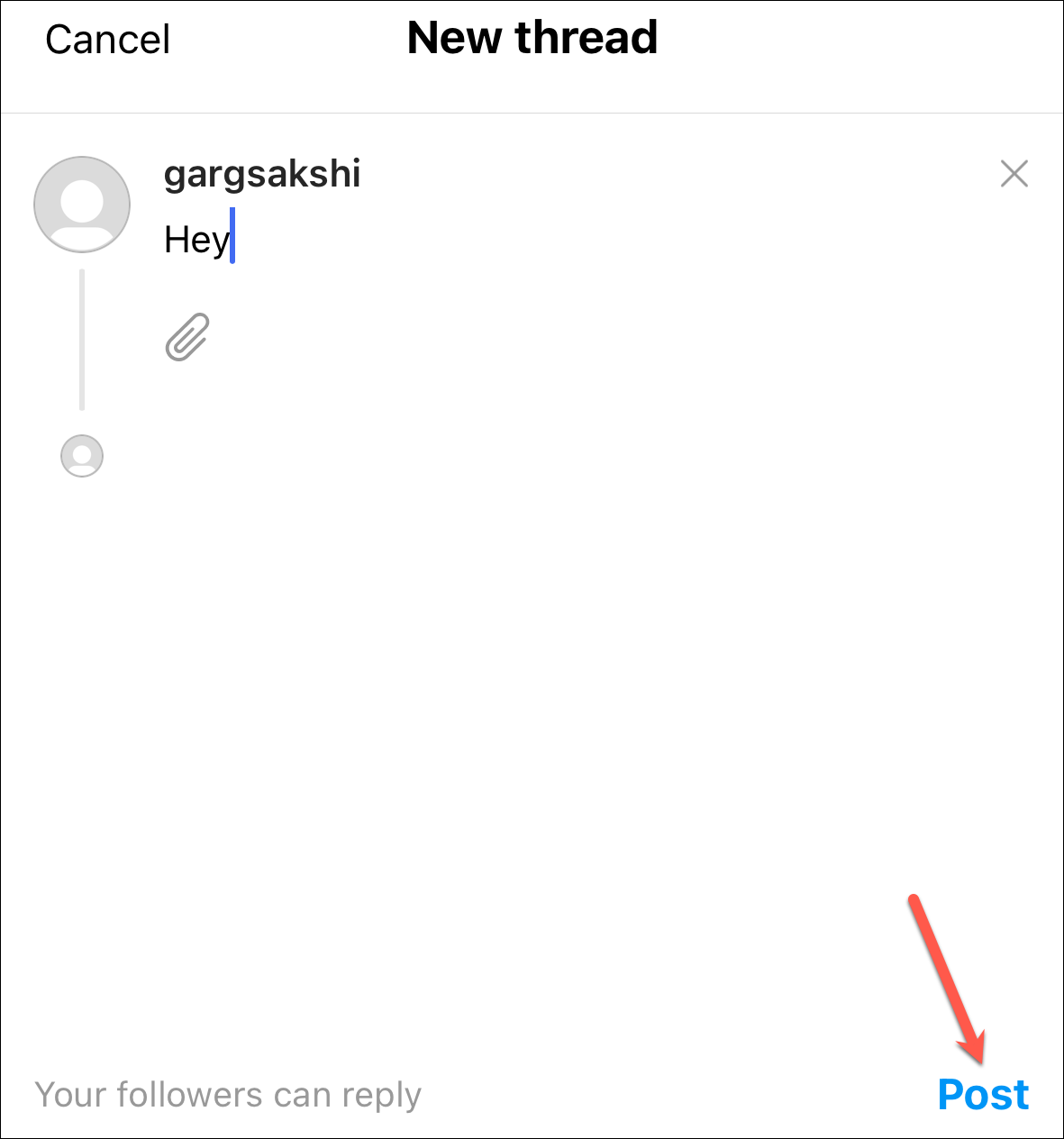 Interacting with other Threads
Interactions with other threads are simple. On each thread, you'll find the 'Like', 'Reply', 'Repost', and 'Share' buttons. Like and Reply options are rather self-explanatory. When you reply to a post, anyone can see it in the 'Replies' section of your profile.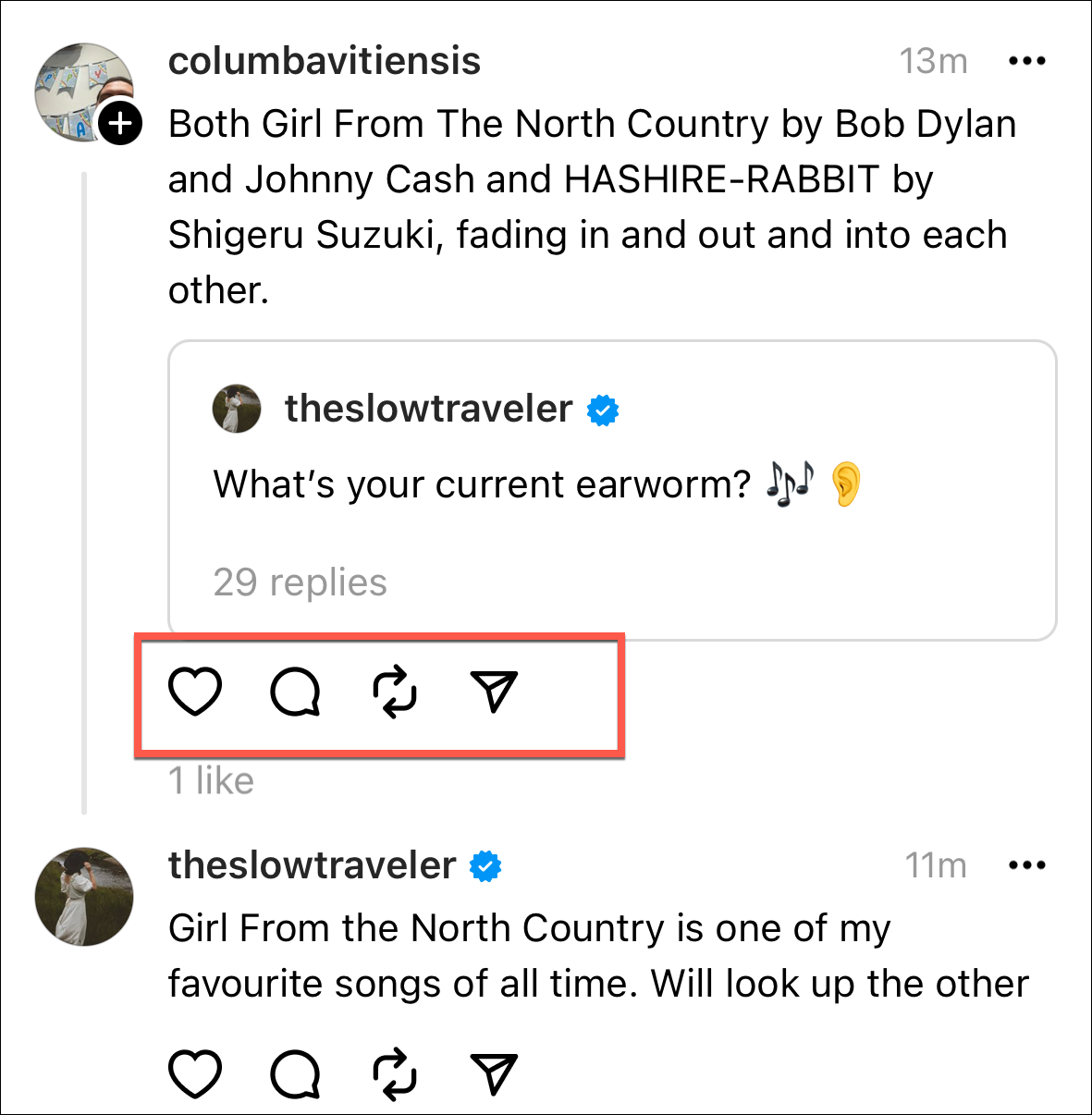 The Repost button allows you to choose from two options: 'Repost' and 'Quote'; the former reposts the thread on your Profile as it is, while the latter allows you to add your two cents to the thread before posting it.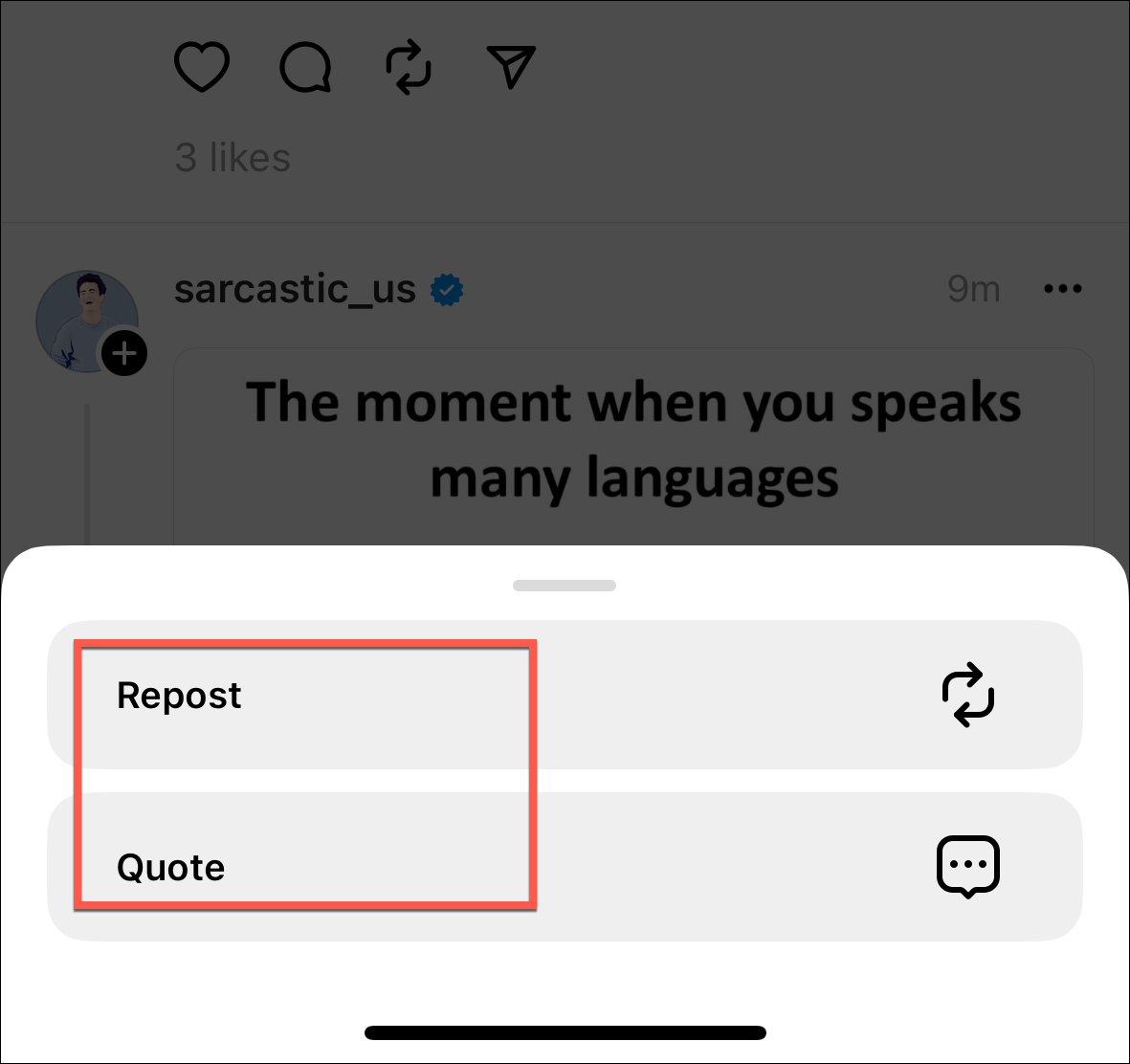 Finally, the Share button houses the options to share a thread to your Instagram story, or Instagram post, Tweet it, copy the link or share it via other apps.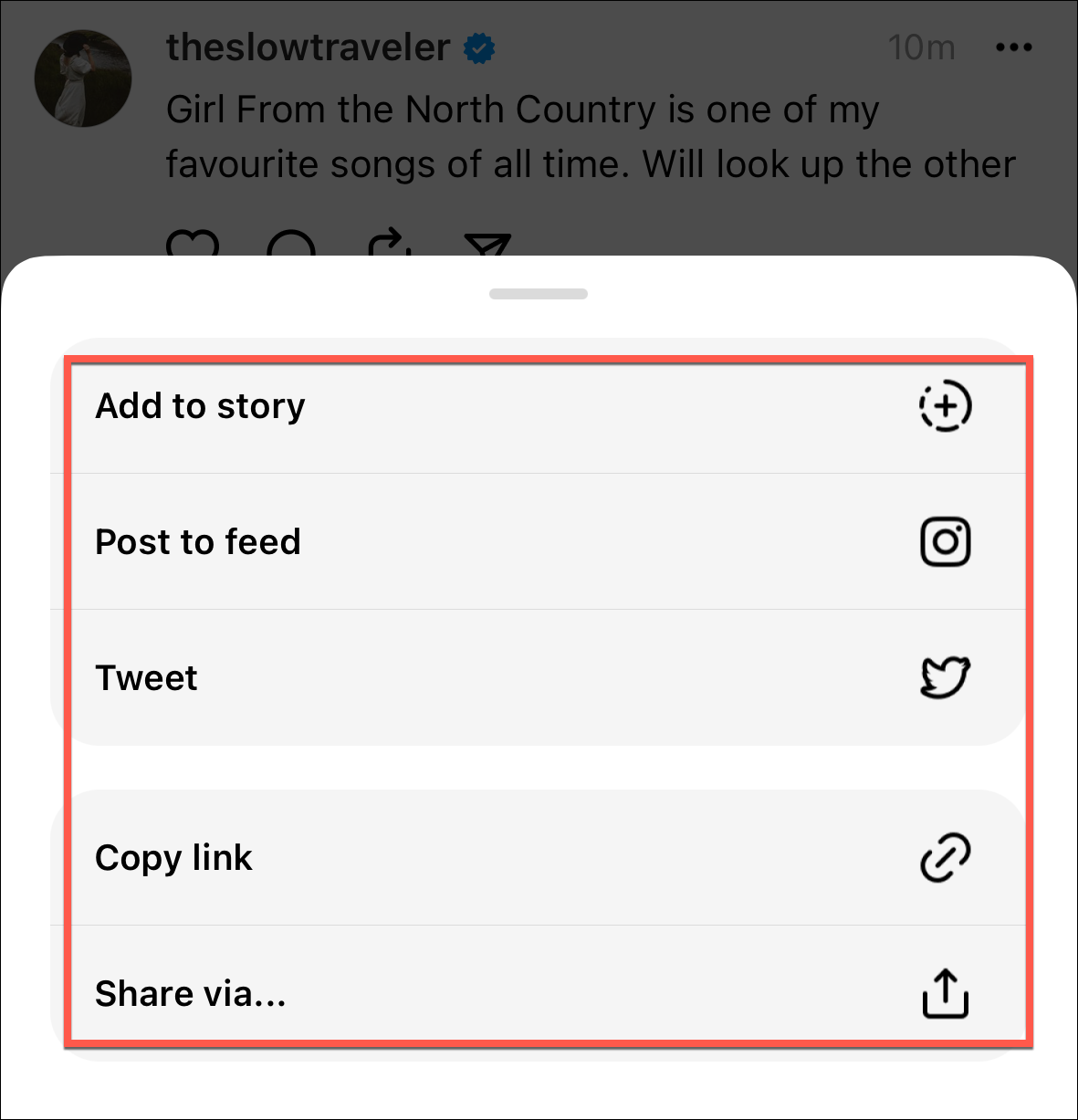 ---
With all the toxicity Twitter has been garnering for the past few months, Threads might become a welcome haven for some. But be mindful of what you post here; just like Twitter, if it takes off, the threads you post could get you canceled or cost you that job if you post something wrong. So, t(h)read carefully!