Our lives are complicated enough as is. Wouldn't it be cool if simple things like sharing your contact details with someone could be easy, like they are in movies? Apple has finally taken a look at our messy, over-complicated lives and decided to grace us with something like movie magic in iOS 17 with NameDrop.
Sharing contacts with anyone is a hassle. You know the drill: unlocking your phone, opening the contacts app, tapping on your name (or maybe you have a contact saved for yourself, like 'Me' or 'The Boss'), clicking on share contact, and then choosing the method of sharing. It's like running a marathon before you've even had your morning coffee. Or else, you exchange phones and manually put your numbers in or dictate the contact details while the other writes it down. No matter which route you take, none is graceful. But there's no more need for huffing and puffing when it comes to contact sharing.
How Does NameDrop Work?
NameDrop, as the name suggests, is AirDrop's cousin whose specialty is to make sharing contacts between Apple devices as easy as pie. As NameDrop is an extension of AirDrop, it uses Bluetooth to share contacts.
Your contact details will be shared along with your Contact Poster.
You can share contact information using an iPhone or Apple Watch (available on Apple Watch Series 6 and later, Apple Watch SE (1st and 2nd gen.), and Apple Watch Ultra).
It goes without saying that both users should be on iOS 17 or watchOS 10.
Using NameDrop to Swap Numbers
When you're ready to share your contact, bring your iPhone close to the other person's iPhone or Apple Watch. This simple gesture will kick NameDrop into action.
Both your devices will then ask you what you want to share – you can then choose the specific numbers or email addresses you want the other person to receive by tapping on the 'phone number'.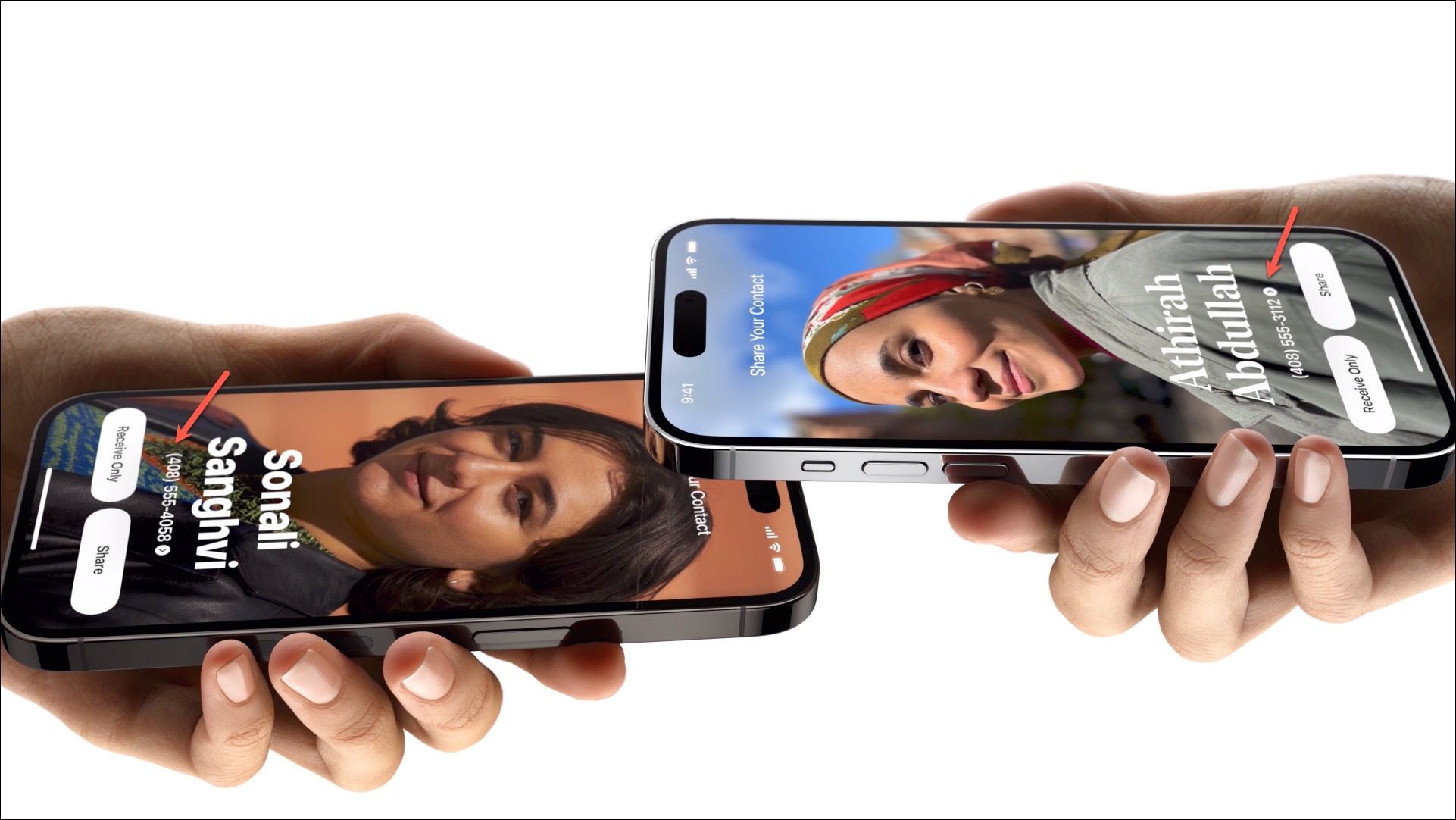 Once you've made your choice, tap on the 'Share' option.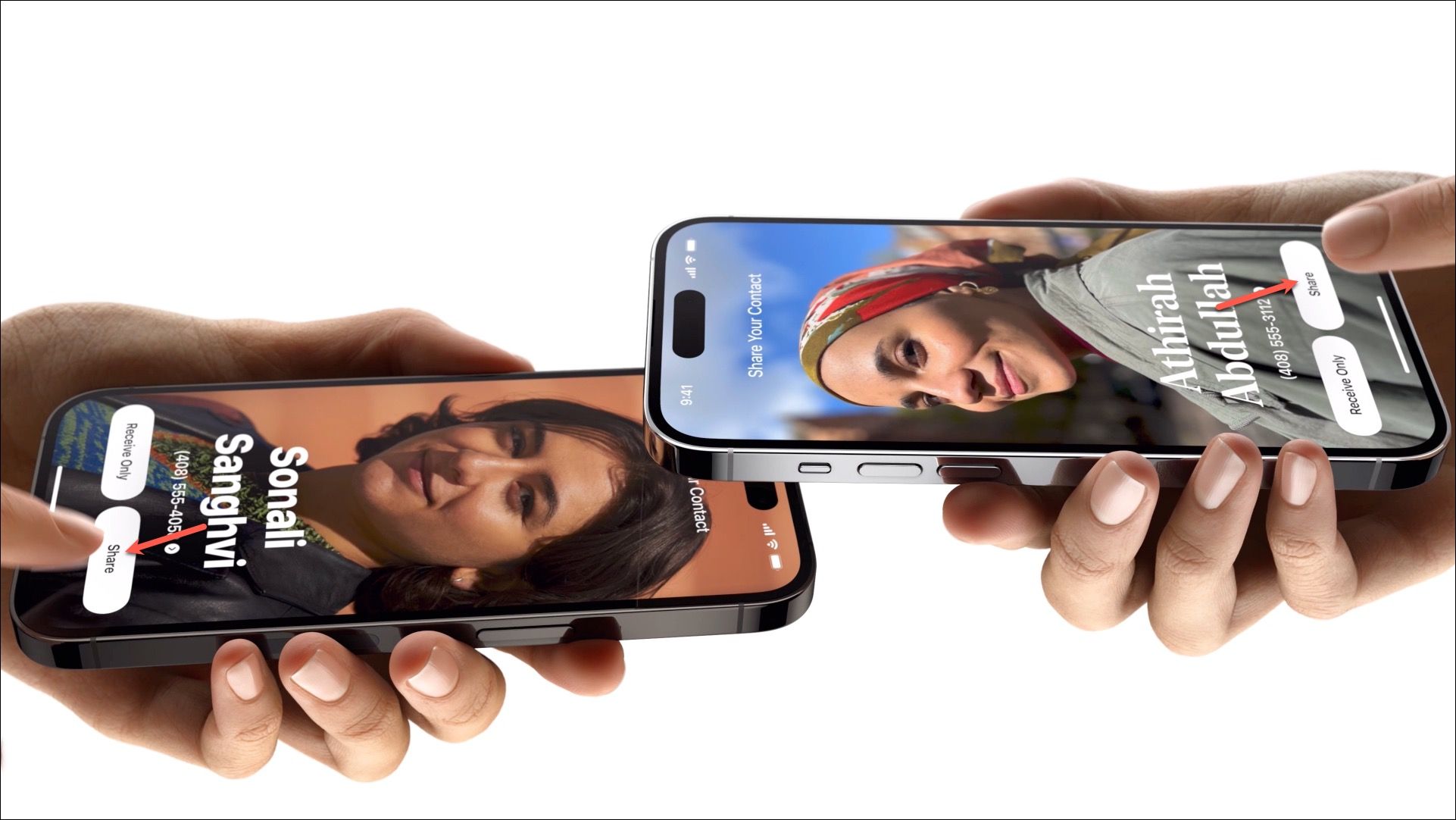 This will get the ball rolling, and your details will start their journey to the other device, which will be faster than The Flash since it's AirDrop. You can tap 'Cancel' if you change your mind.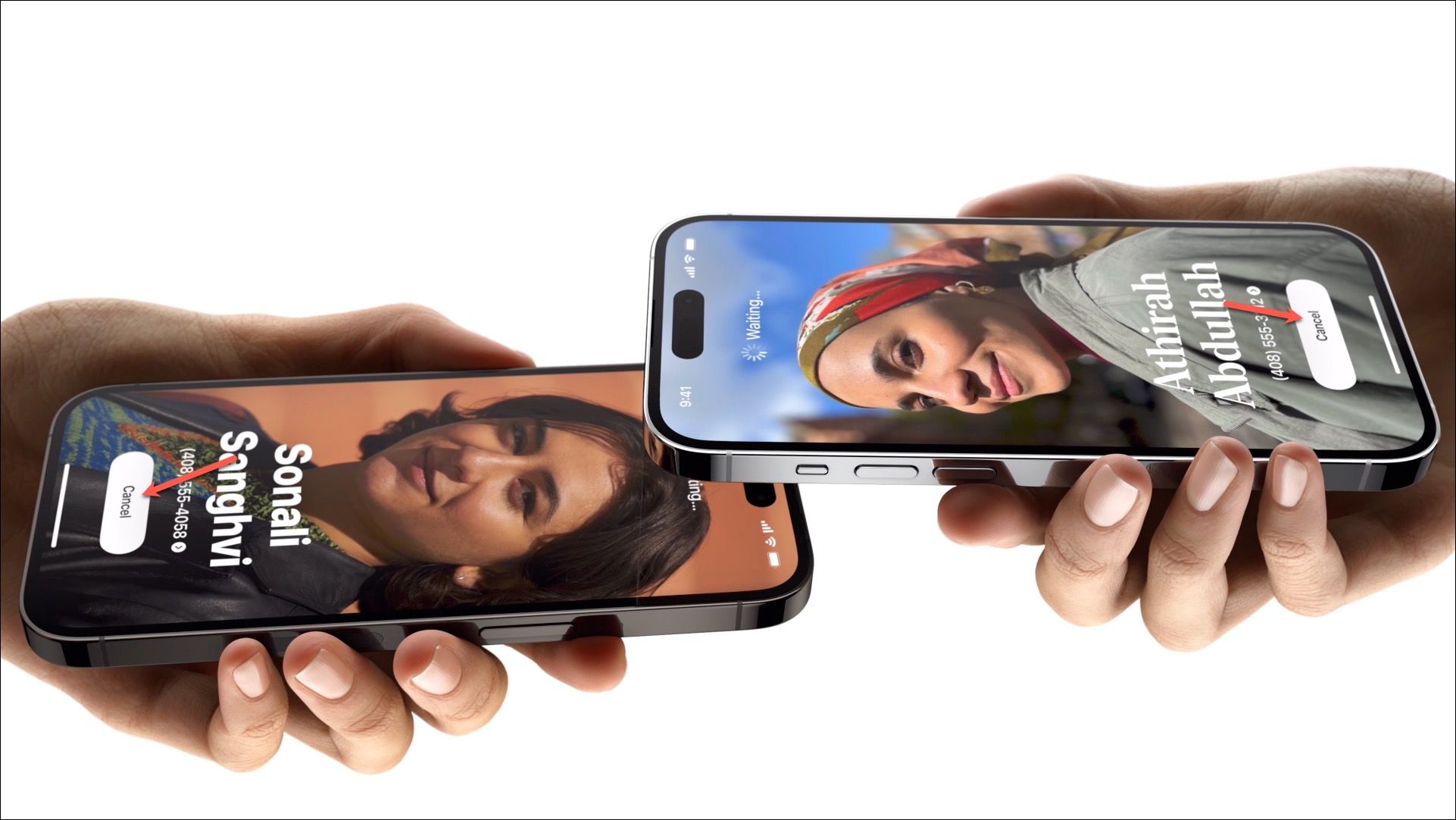 If only one of you wants to share the contact information, the other person can simply choose to receive it by tapping 'Receive only'. However, if the receiver does not take any action, the contact details won't be shared. So, if you're sending your details to someone else, make sure they're not too engrossed in their nachos to notice the prompt and confirm their action.
Once the transfer is complete, their contact poster will open on your screen.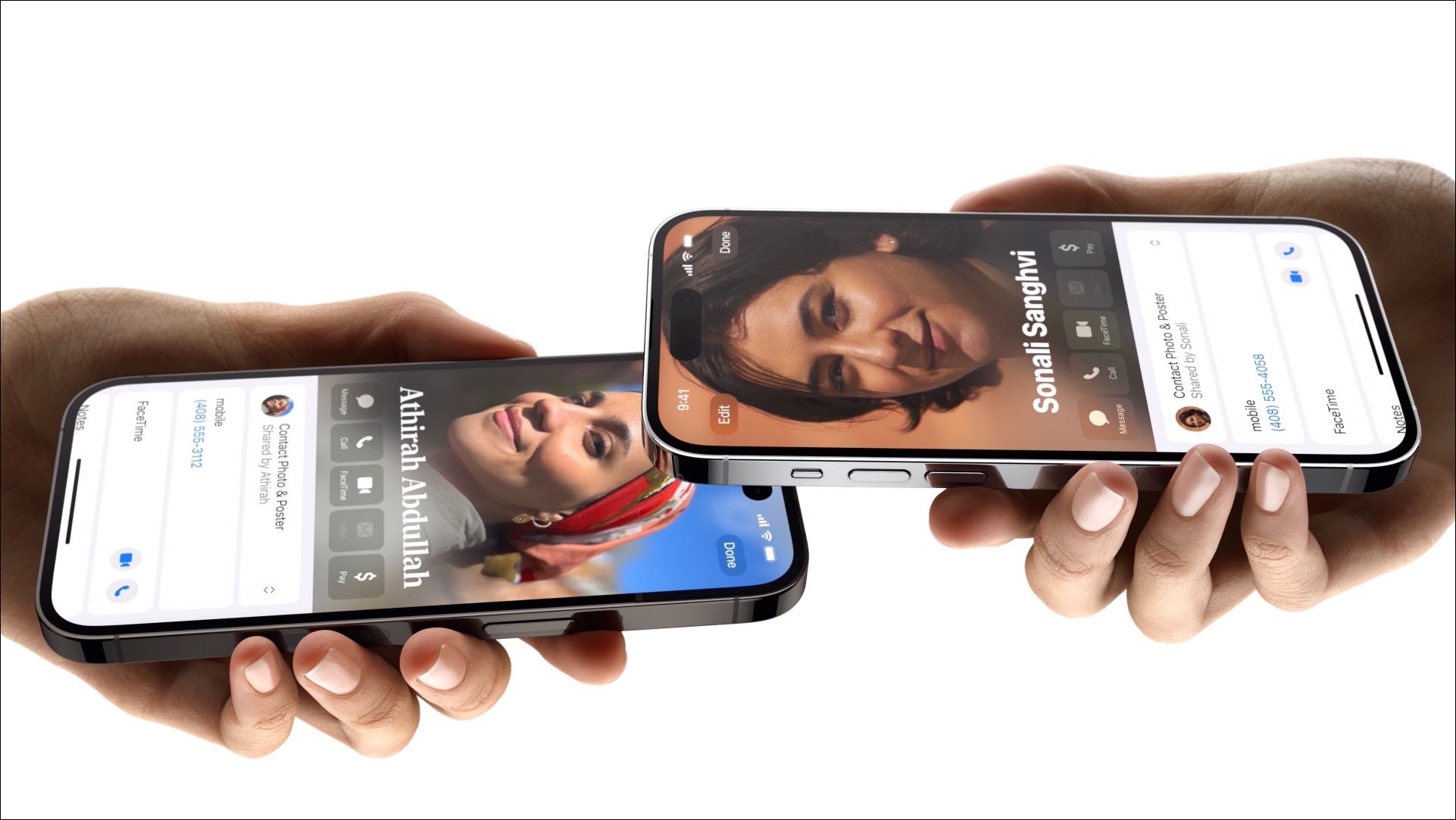 ---
And there you have it, folks! Swapping numbers has never been easier. The next time you're at a social event, you can focus more on the conversation (or the food, I'm not judging) and less on the process of sharing your contact details with NameDrop.