In this guide, we will discover: Viber Dark Mode – How to Enable It on Smartphone & PC – Easy Beginners Guide 2023
So, let's begin!
Viber is a full-featured messaging application that allows users to make free calls and send texts, pictures, and videos to other users. Similar to other messaging apps, you can turn on the Dark Mode on Viber. The Viber app is available for smartphones and PCs. You can turn on the Dark Mode on both the smartphone app and the PC app.
How to Enable Viber Dark Mode [Android/iPhone]
The Viber app for smartphones (Android and iPhone) follows the same UI. So, you can use the below steps to ge the dark theme on the Android or iOS app.
1. Open the Viber app and tap the More option in the bottom right corner of the app.
2. Select the Settings menu.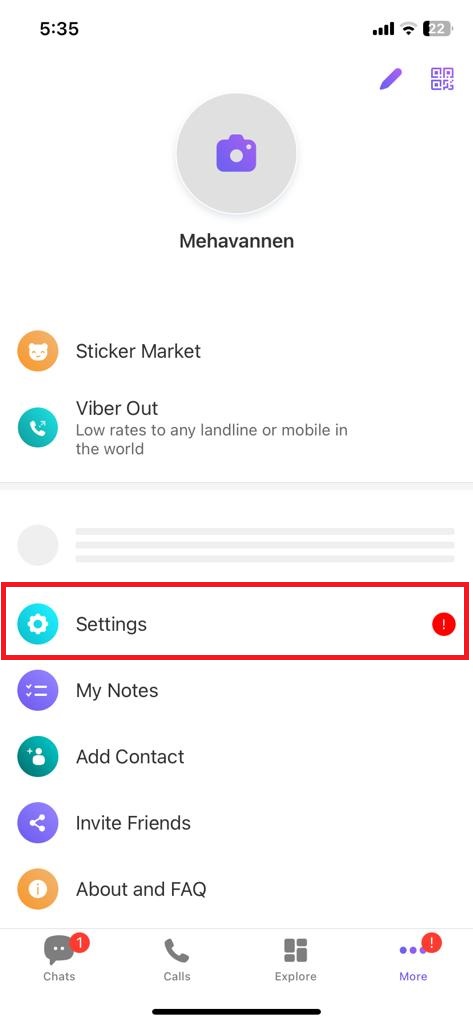 3. Under the Settings, choose the Appearance menu.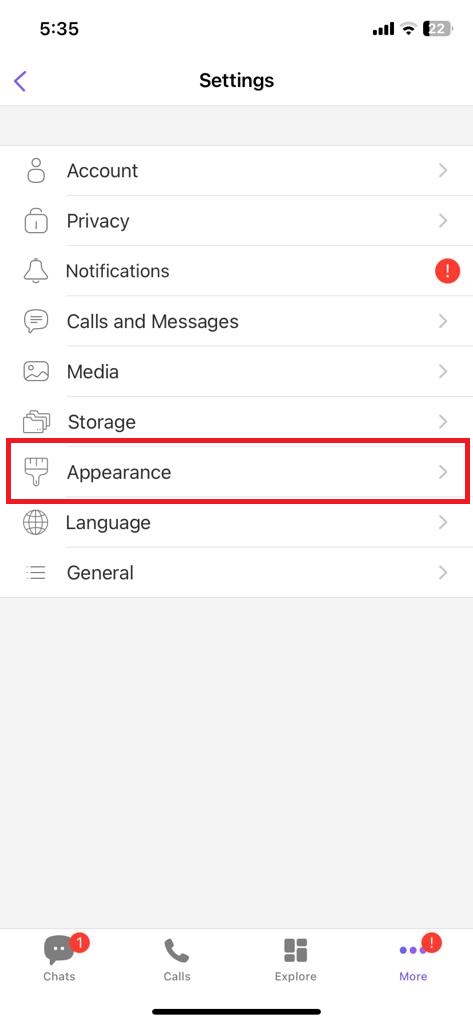 4. Choose the Dark option under the Choose a theme section.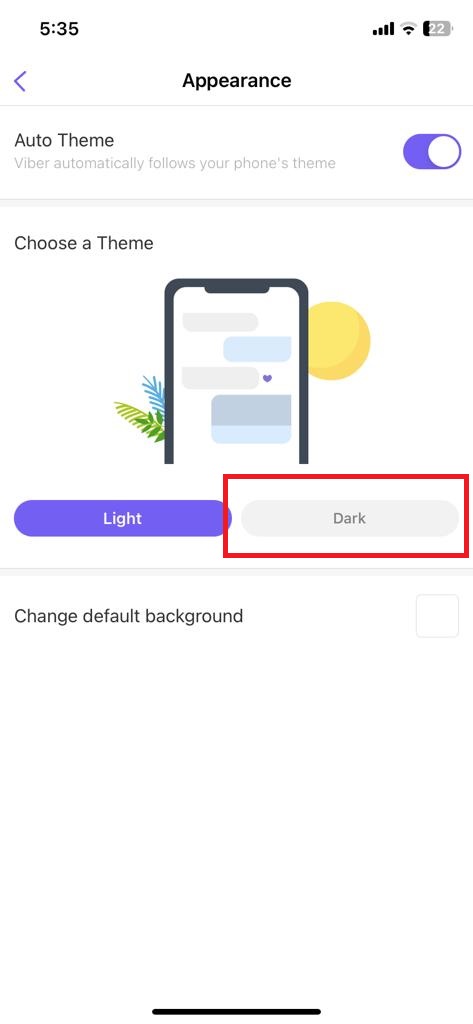 5. Now, the Viber app appears on the dark black screen on your Android or iPhone.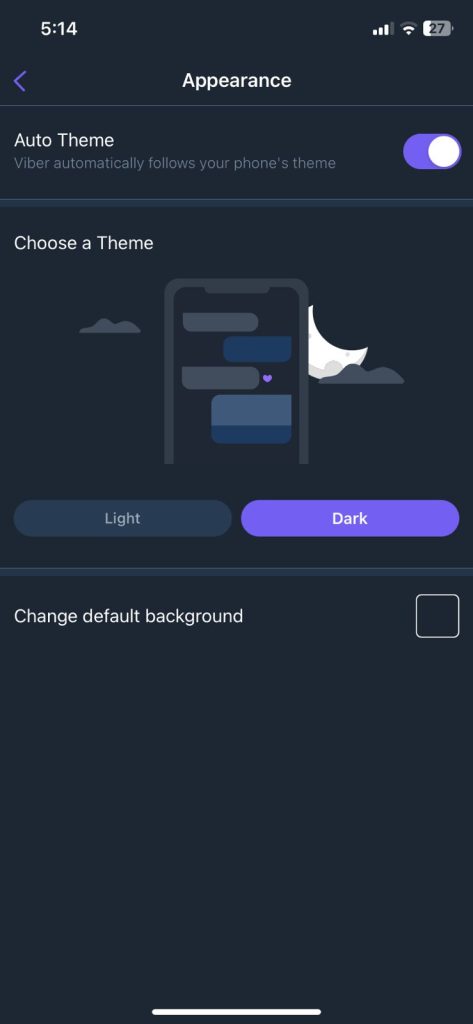 6. To turn off the dark mode, click the Light option.
7. Enable the Auto Theme toggle to use Viber based on your smartphone's display settings.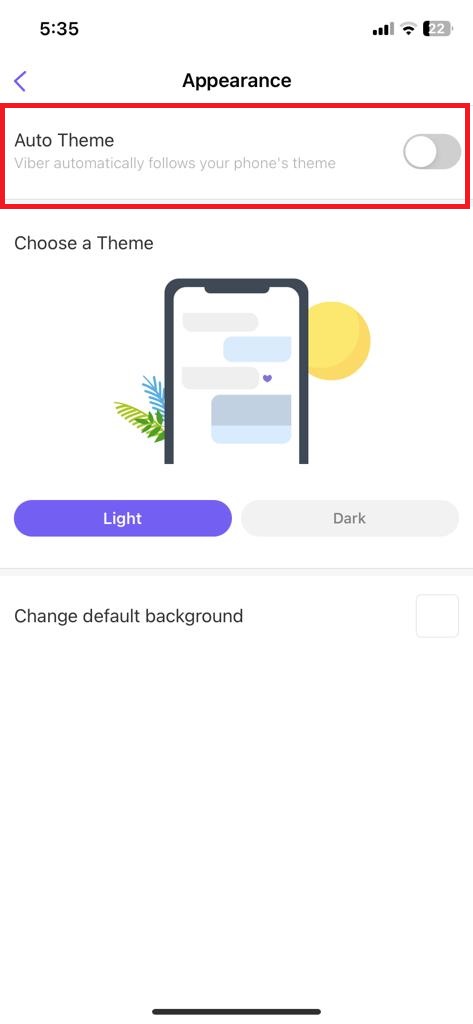 8. Now, enable dark mode on your iPhone. You will get the dark theme on Viber. The same goes for Android smartphones too.
Tip: Check out our guide on how to enable the dark mode on Android smartphones.
How to Turn On Dark Mode on Viber [PC]
1. Open the Viber app on your Windows or Mac PC.
2. Sync the Viber app by scanning the QR code on your smartphone.
3. Now, you will get the Viber chat screen.
4. Tap the Profile icon on the top-left corner of the screen.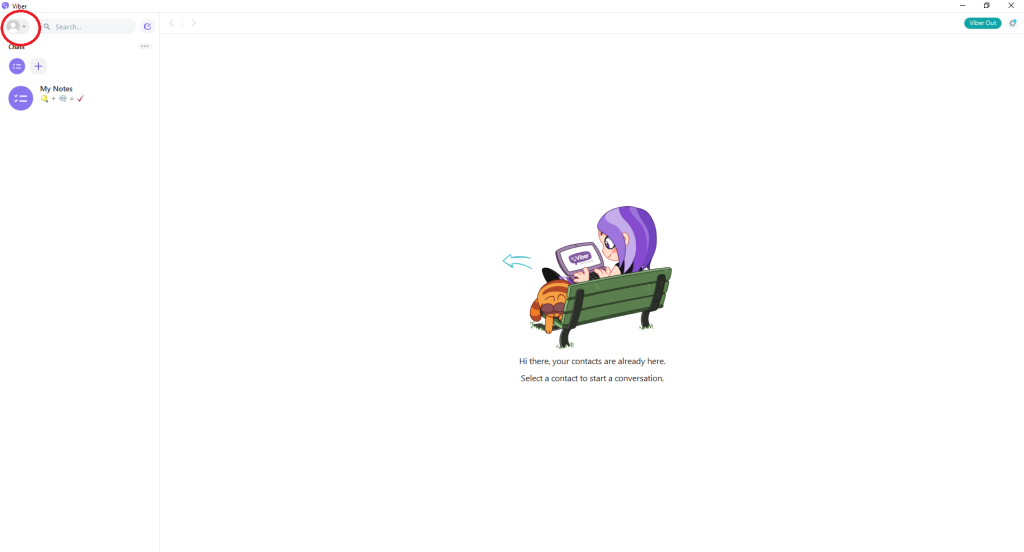 5. On the menu, click the Settings option.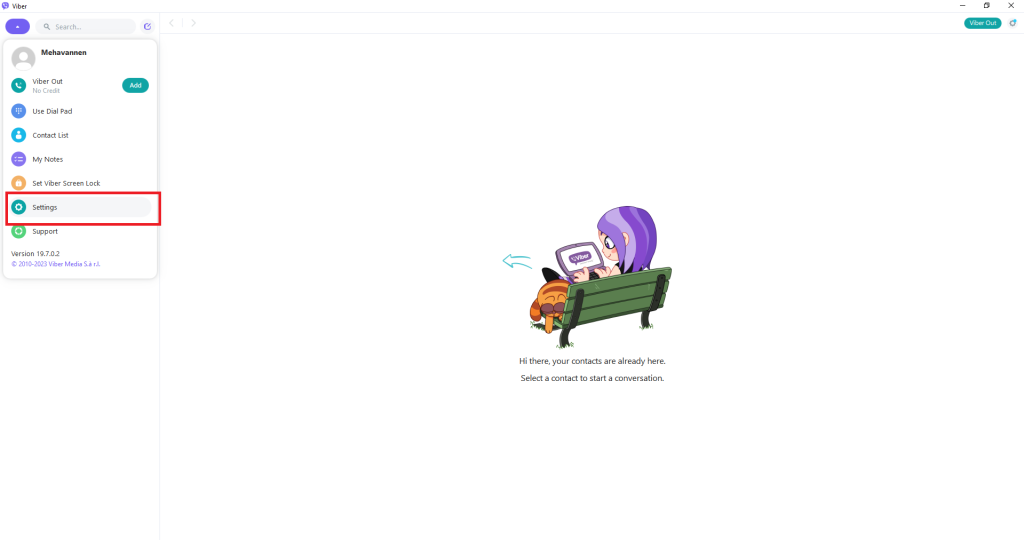 6. You will get the Settings pop-up. Click the Appearance feature.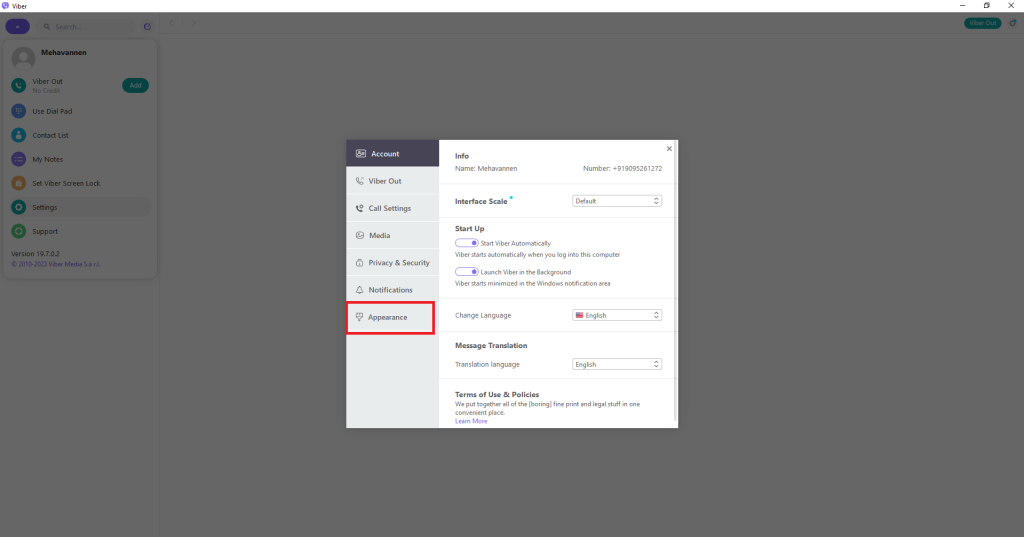 7. Select the Dark option. The app will get a dark theme.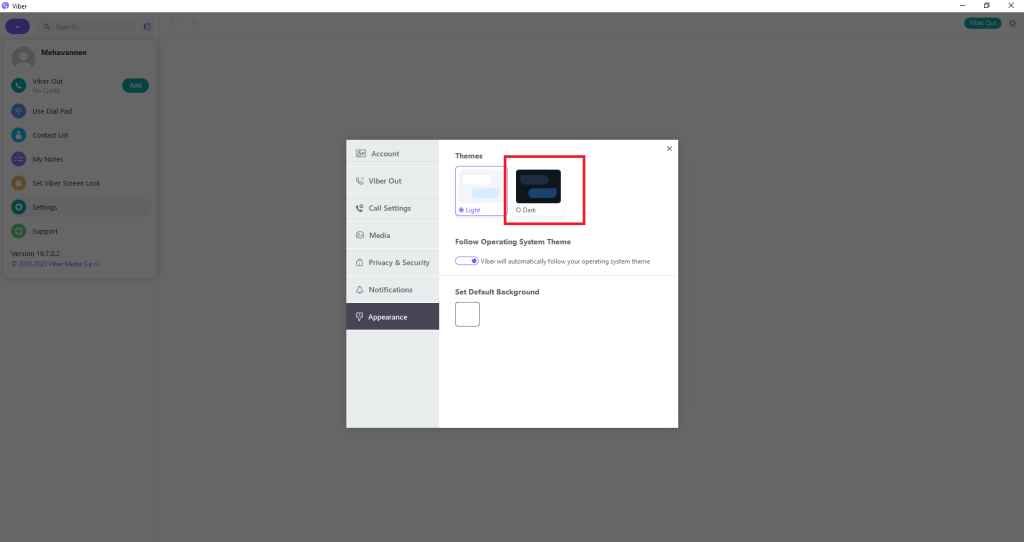 8. To revert back, tap the Light option.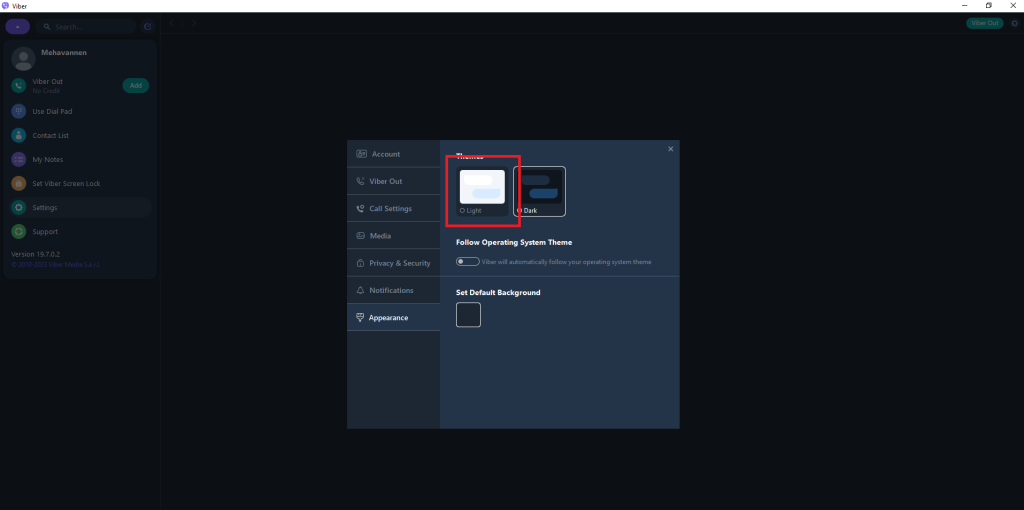 9. If you want the Viber app to follow your PC's display settings, turn on the Follow Operating System Theme toggle.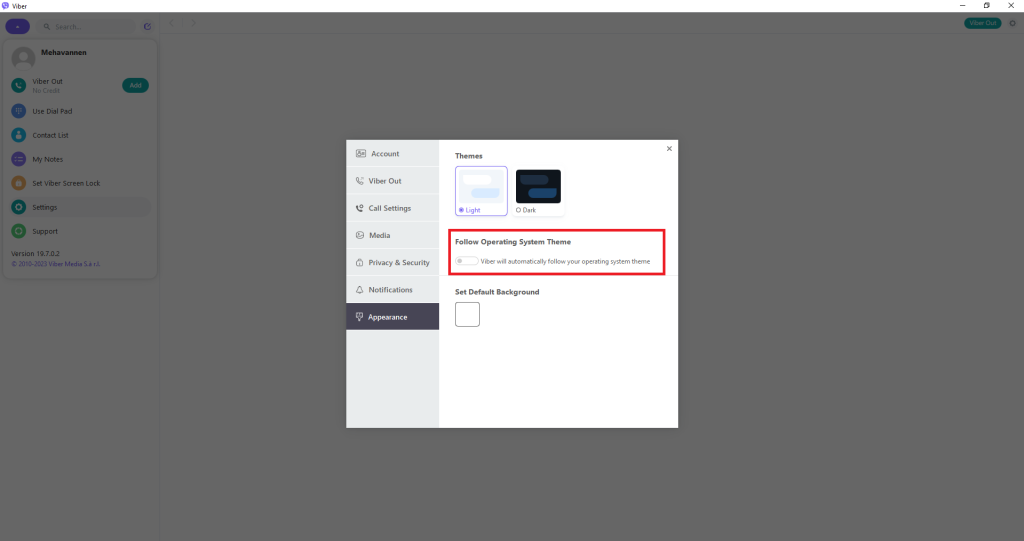 Tip: Check out our guide on how to enable the Dark Mode on Windows 11 PC.
These are the two different ways to turn on dark mode on the Viber app. If you had issues while following enabling the dark mode, feel free to mention it in the below comments section.
FAQ
Can I use the Viber website to chat with others?
No, you can't use the Viber website as a chatting medium. On the Viber website, you will get only the download links and information about the platform.
Was this article helpful?
YesNo