Apple has always been rather vocal about the role it wants to play in helping improve its users' lives. I mean, it is ironic when you think about it, but it is still better to have tools to aid and promote our well-being on these little devices than not.
In this vein of integrating well-being tools into their devices for user convenience and benefit, we have come to expect Health updates in new OS updates for iPhone and Apple Watch. But if you don't stay in the loop, you'll miss out on the new additions. So, here's a rundown of all the new ways your iPhone and Apple Watch will support your health and well-being with iOS 17 and watchOS 10.
State of Mind Reflections and Insights
Mental health is as important as our physical health, but it's also something most of us neglect the most. But the Health app has got your back.
It now features an option to record your momentary emotions (how you feel at a given moment) and daily moods (your overall mood throughout the day). Over time, this practice of mood logging can foster emotional awareness and resilience, potentially enhancing your overall emotional well-being.
In addition to registering your mood (which spans from Very Pleasant to Neutral to Very Unpleasant), you can also document your precise feelings by logging in factors and providing additional context. This could be beneficial for tracking mental health over time.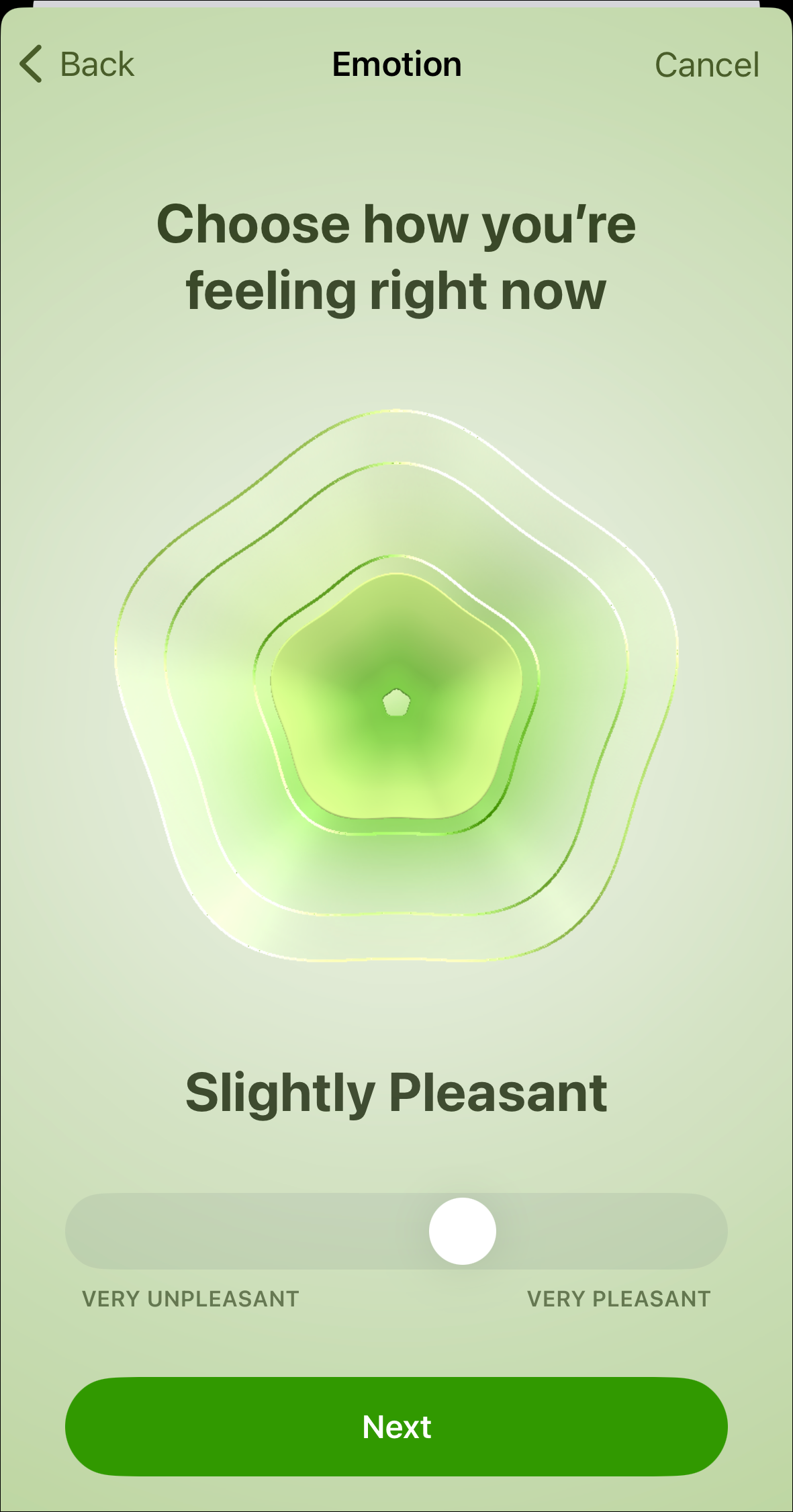 The app also provides you insights into your mental state through interactive charts and highlights, offering a clearer understanding of mood influencers. Moreover, it allows for exploration of how your mood might interact with other lifestyle aspects like exercise, sleep, mindfulness sessions, exposure to daylight, and more, contributing to a more comprehensive view of your emotional landscape.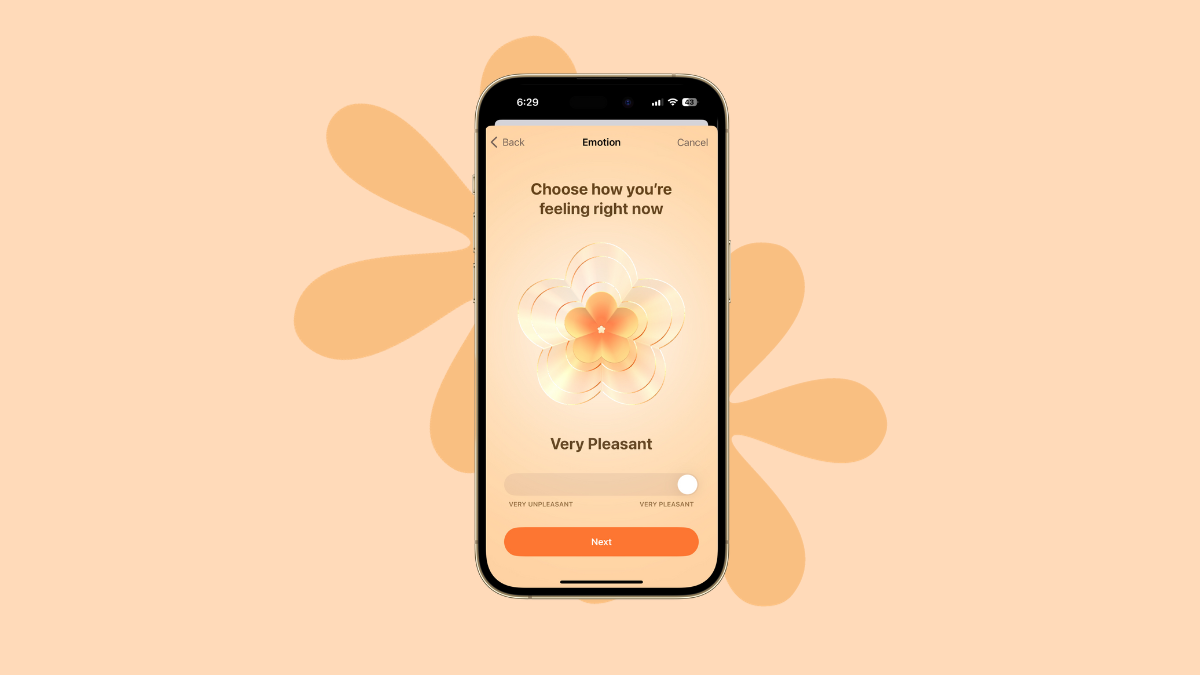 To make it easier to stay on top of your moods, you can also log your moods from the Mindfulness app in watchOS 10.
Mental Health Assessments & Resources
When I said the Health app has got your back when it comes to mental health, I didn't say it lightly. The app now also features mental health assessments that you can take to understand your risk for anxiety and depression. These are two of the most common and treatable conditions, yet people struggle to identify them because of the stigma associated with mental health.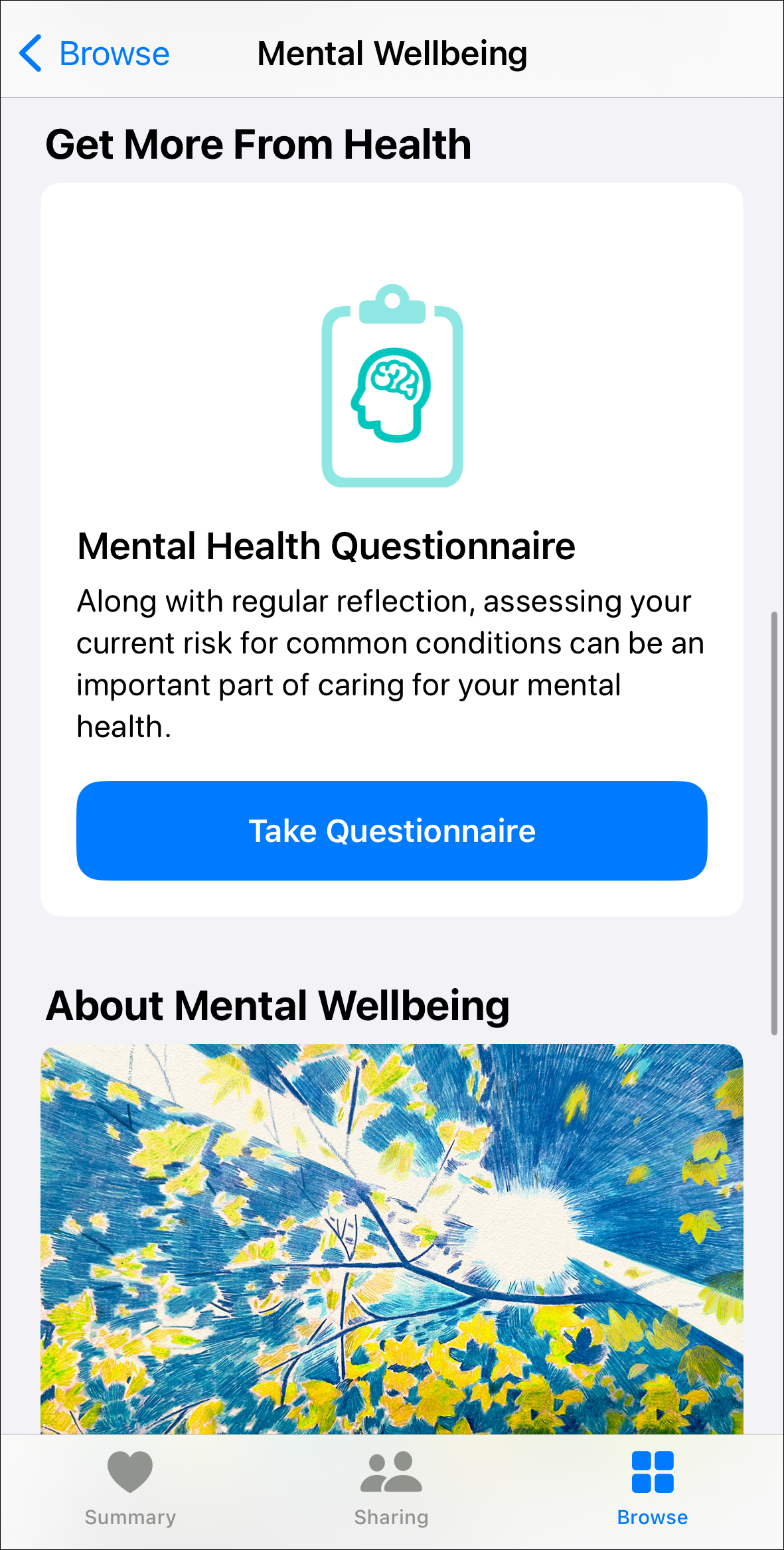 With professional-level assessments often used in clinics, you can take the first action privately, without the fear of any judgment. You can also download your results in a PDF and share them with your care provider.
In addition to assessments, the Health app now also provides mental health resources, like articles, that you can read to understand your mental well-being.
Screen Distance
Another important update coming to the Health app on iPhone is the Screen Distance feature. It'll help reduce the risk of myopia and eye strain that can happen by holding your devices too close to your eyes.
Available on iPhones and iPads with FaceID, it's a much-needed update in this world where we tend to get so engrossed with our screens that we cannot remember the effect it's having on us. This is especially a God-send feature for parents to stay on top of their young children's eye health. When enabled, it temporarily disables the screen until the device is taken back to an appropriate position. You can learn about it in our detailed guide below.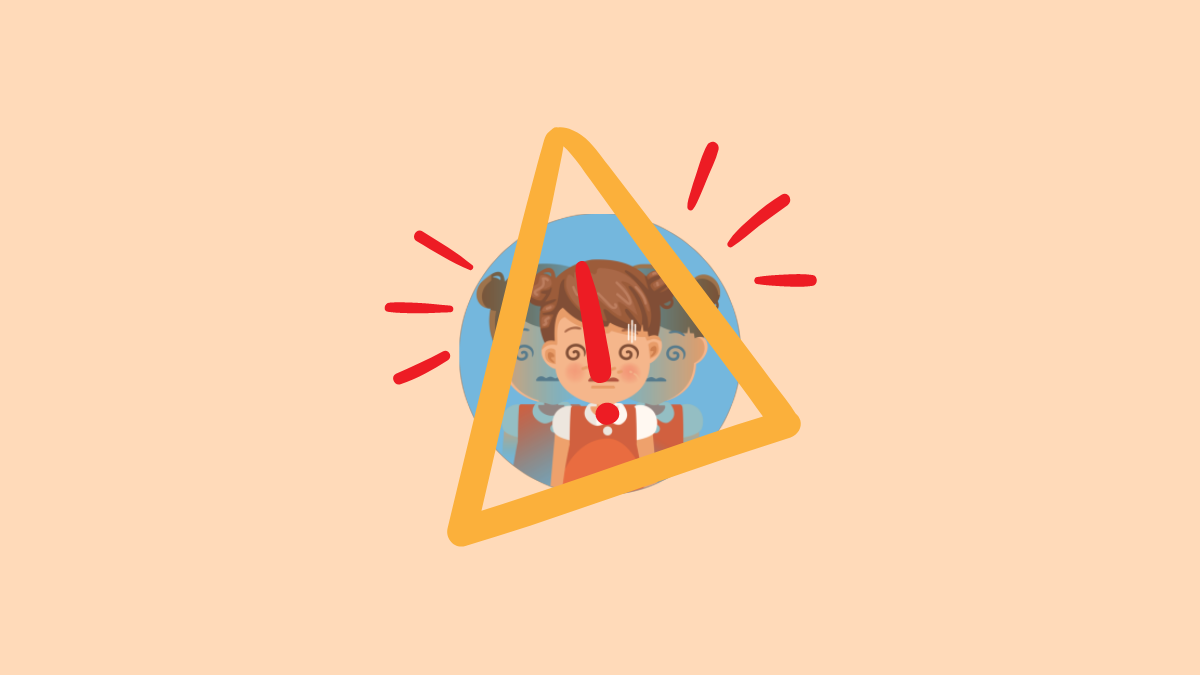 Time in Daylight
Spending time in the daylight is important, but did you know that it can also reduce the risk of myopia?
The Apple Watch can now measure the time you spend in the daylight with its ambient daylight sensor, and you can see this data in the Health app. Experts recommend spending at least 80 to 120 minutes a day in daylight, but we usually forget to keep track of such matters. With your Apple Watch on your wrist, you don't have to.
You can even use it to monitor the time your child spends in the daylight, even if they only have an Apple Watch and not their own iPhone, with the Family setup.
The feature is available on the Apple Watch SE (2nd generation), Apple Watch Series 6 and later, and Apple Watch Ultra and later.
Other Enhancements
Follow-Up Medication Reminders. Last year, the Health app introduced the option to set up medication reminders. With iOS 17, you can choose to get follow-up reminders in case you don't log in a medication, vitamin, or supplement. You can even set these up to receive them as critical alerts to make absolutely sure you don't miss them.
Redesigned Favorites View. The Favorites view has also been redesigned to provide more information with rich chart previews.
---
The Health app on iOS 17 and watchOS 10 has been significantly upgraded to provide a more user-centric experience with a focus on promoting better mental health and wellness tracking.